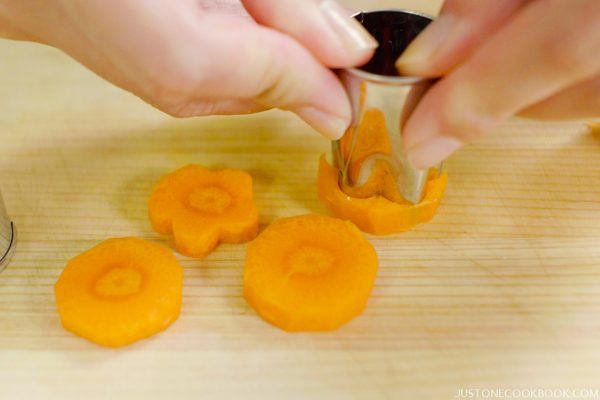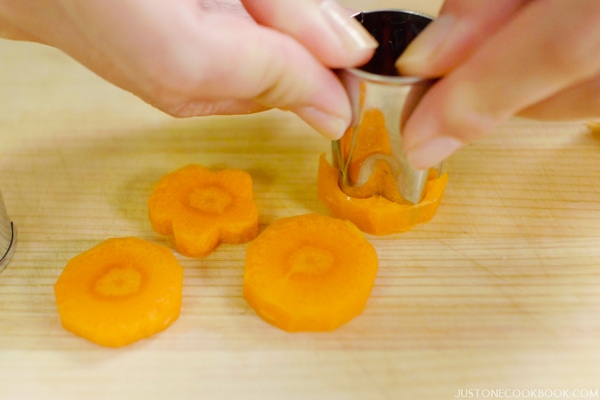 We use Hanagiri (花切り) cutting technique to create flower shape. Here are different ways to create it.
Method 1
1. Cut a narrow "V" shapes into a carrot every 90 degrees and take them out.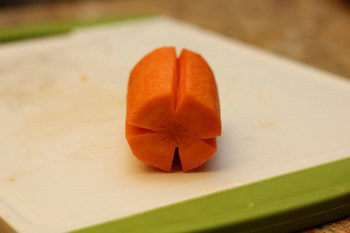 2. Slice thinly.
Method 2
1. Buy flower shape vegetable cutters.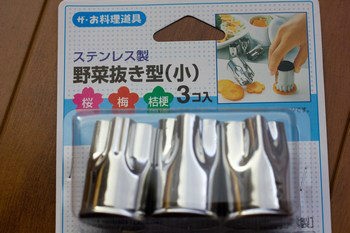 2. Cut the carrot into slices and then press down the vegetable cutter.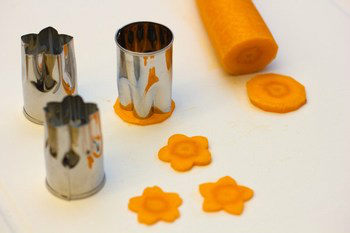 Nejiri Ume Method
You can also check out more advanced method, Nejiri Ume.