Japanese cooking sometimes decorate vegetables into pretty shapes, here is how to cut plum flower shaped carrot slices with cookie cutter.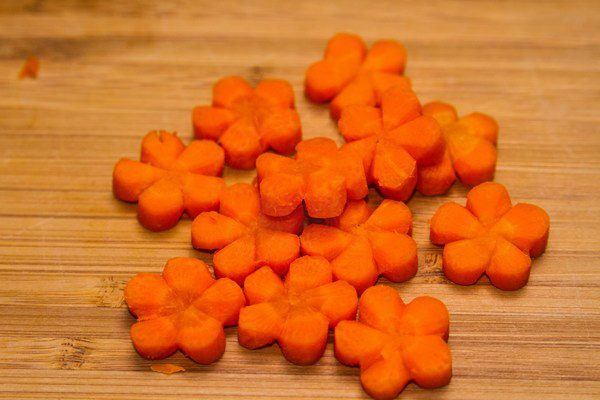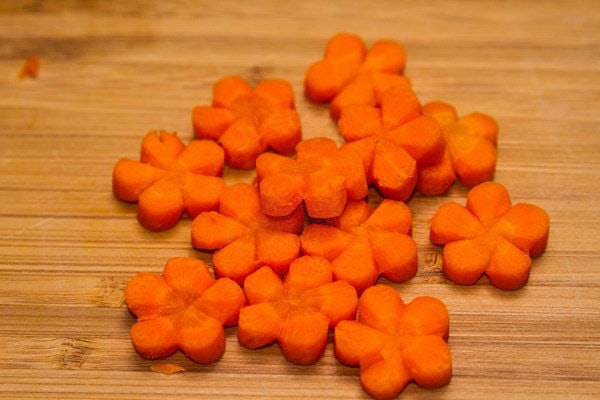 This is my quick method.
1. Slice carrot.
2. Cut out the carrot slices into plum flower shape.
3. Cut out the "V" shape.
4. Right side and left side.
5. Repeat this process for the opposite side and done!
6. Mince the leftover carrot and use it for cooking Spaghetti Meat Sauce or Fried Rice.