Sake lees, or sake kasu, is a by-product of Japanese sake production. It's a versatile ingredient rich in nutrients and has various culinary and cosmetic uses.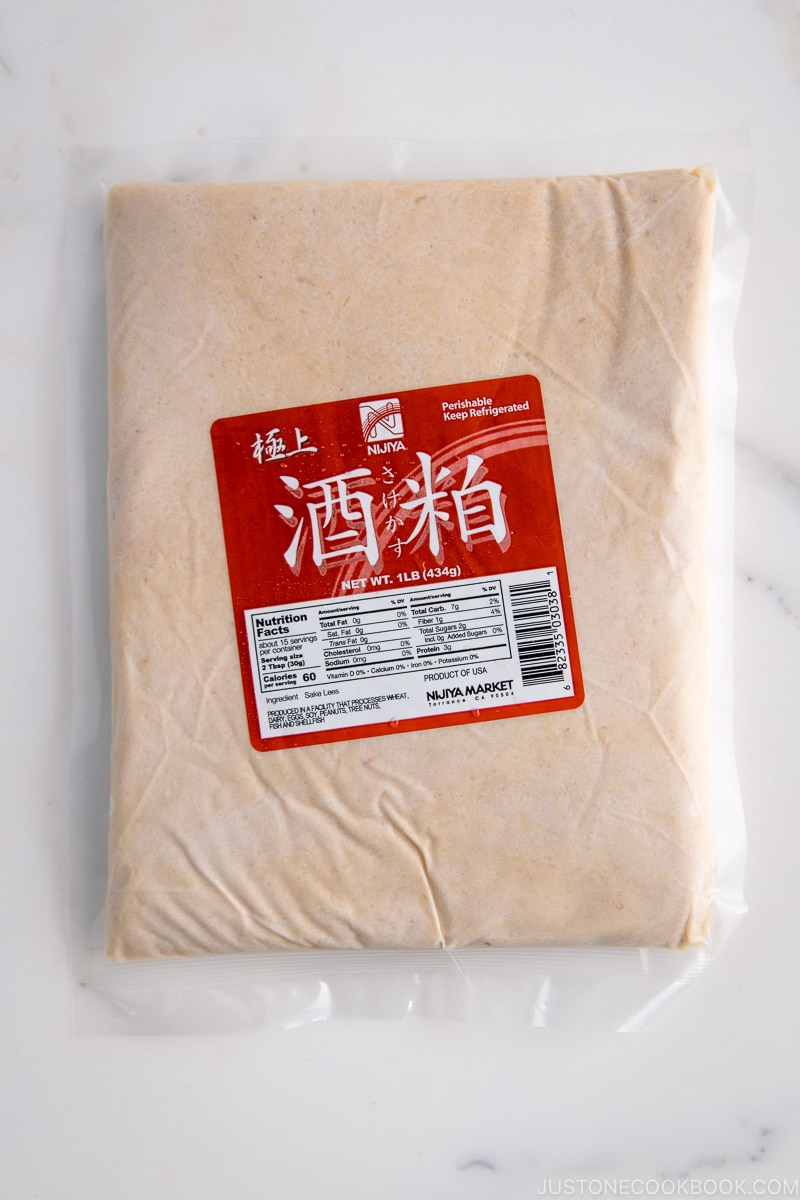 Sake lees or Sake Kasu (酒粕) is the filtered residue from sake production. It's a dense cream-colored paste used in marinades, drinks, soups, tsukemono, desserts, and cosmetics.
It's most often used as a nutritious drink called amazake (甘酒), a sweet milky looking liquid made of sake lees dissolved in hot water and grated fresh ginger.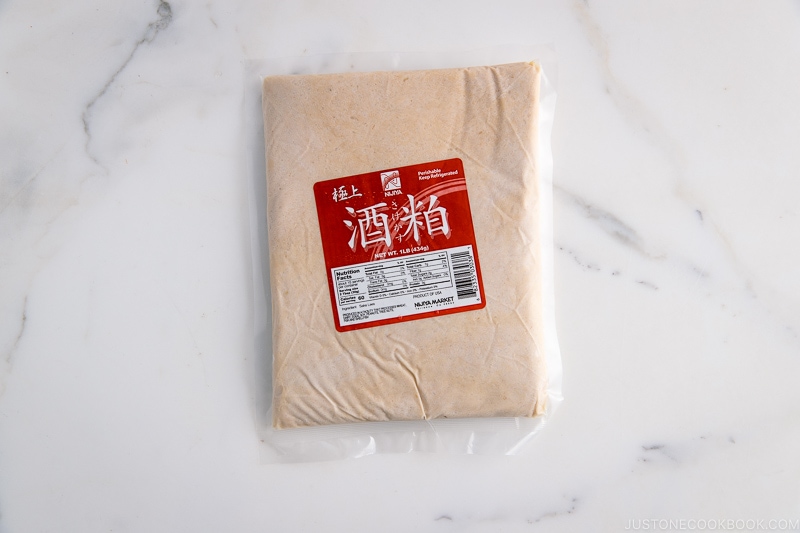 What Is Sake Lees
Sake lees is a food product that's the by-product of sake brewing. While some may assume that the leftovers from sake making are just solid waste, it's rich in lactic acid bacteria, enzymes, proteins, and amino acids.
Sake is made by fermenting steamed rice, rice koji (Aspergillus oryzae, a fungus), yeast, and water. The liquid is pressed from the fermented rice mash (moromi 醪) to extract sake. The remaining solids are sake lees.
It is sold in thick square sheets (板粕・いたかす), a solid mash (バラ粕・ばらかす), or kneaded into a soft paste (練り粕・ねりかす).
You can purchase sake lees year-round.
What Does It Taste Like
It has a slightly sour, fruity, and sweet flavor, similar to yogurt and sour cream. It has a 6-8% alcohol content and tastes like sake. It has a floral yeasty smell.
How To Use
As sake lees contain some alcohol, if you cook it off, it's okay to serve it to children, the elderly, and those who refrain from drinking alcohol.
The Japanese use it to make kasuzuke, a type of Japanese pickles, a creamy soup called kasujiru (粕汁), hot pot bases, marinades for meats, amazake, and desserts.
Recipes Using Sake Les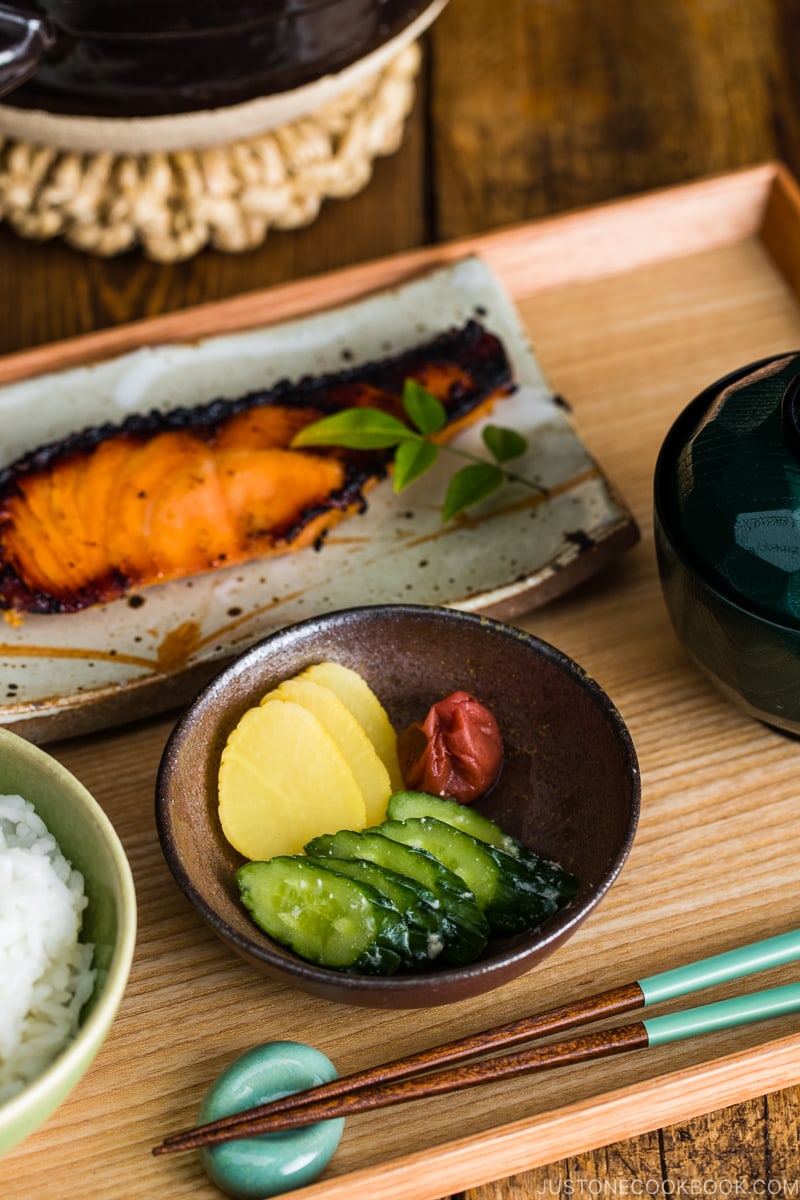 Where To Buy
You can find it at Japanese supermarkets (I buy mine at Nijiya). It's sold refrigerated or frozen. If you live near a sake brewery, call to ask if it's available. Sequoia Sake Brewery in San Francisco gives out on Saturday (thank you for the info, Janet!)
How To Store
Store in the refrigerator or freezer. As a fermented food product, it won't spoil, but the color will darken with time. It'll keep almost indefinitely in the freezer. Once you open the package, seal it properly to avoid drying out.
If you keep it at room temperature, it'll become aged sake lees, called Jukusei Kasu (熟成粕). The color is dark brown and resembles miso.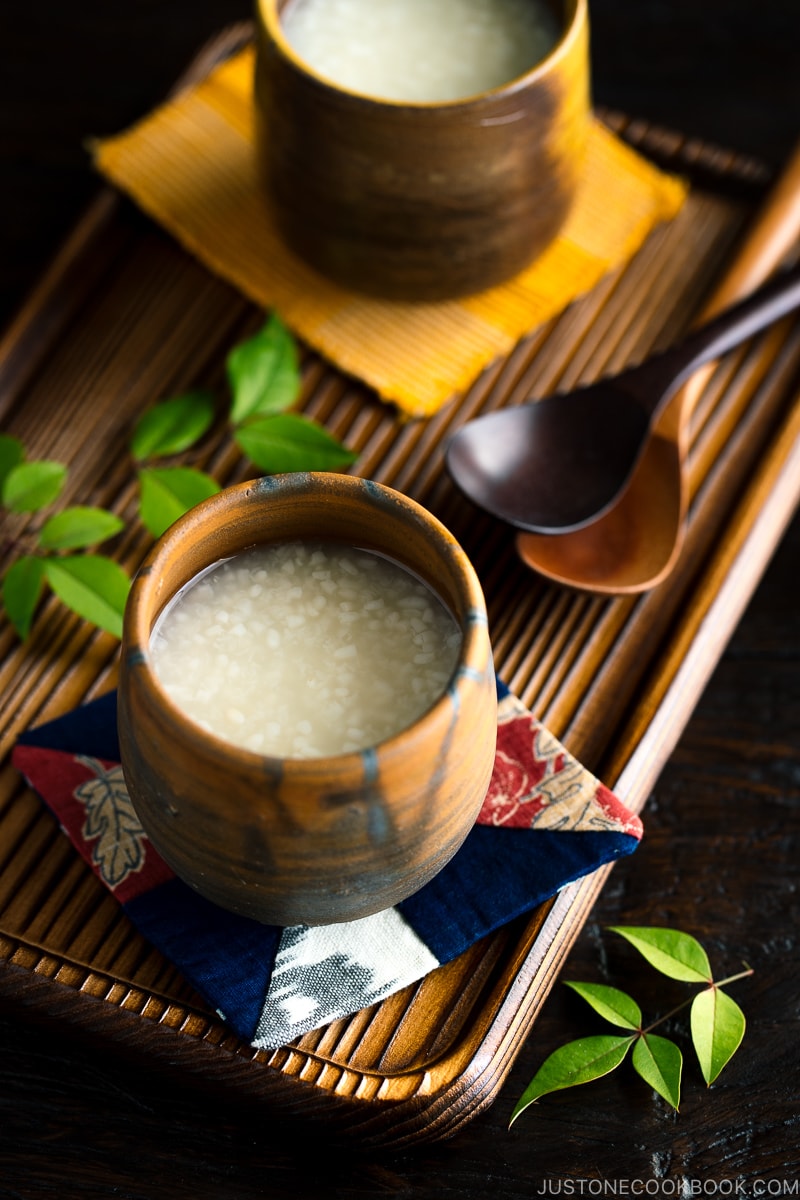 Health Benefits
Like many fermented food products, it is rich in nutrients. For example, compared to table rice, it is six times higher in protein, 17 times higher in dietary fiber, 26 times higher in vitamin B2, and 47 times higher in vitamin B6. It also contains many skincare benefits; you can find beauty and skincare products containing sake lees.
Some of its health benefits include:
Improves skin conditions
The B vitamins in sake lees increase skin metabolism and promote turnover. It also helps moisturize the skin, tightens pores, improves skin texture, and soothes inflammation and acne. In addition, the amino acids in sake and sake lees promote collagen production in skin cells. It can promote cellular repair and has many anti-aging properties.
Great for gut health
Rich in insoluble dietary fiber, it can promote the growth of good bacteria and regulate bowel movement.
Reduces "bad" cholesterol
It can decrease LDL (bad cholesterol) and increase HDL (good cholesterol). The sake lees proteins can absorb excess fat and residual oil in the intestine. It also can suppress the production of bad cholesterol and return excess cholesterol to the liver.
May prevent lifestyle-related diseases
A study on mice found that it can help prevent lifestyle-related diseases such as obesity and diabetes. It can also suppress blood pressure increase and weight gain.
---
Wish to learn more about Japanese cooking? Sign up for our free newsletter to receive cooking tips & recipe updates! And stay in touch with me on Facebook, Pinterest, YouTube, and Instagram.