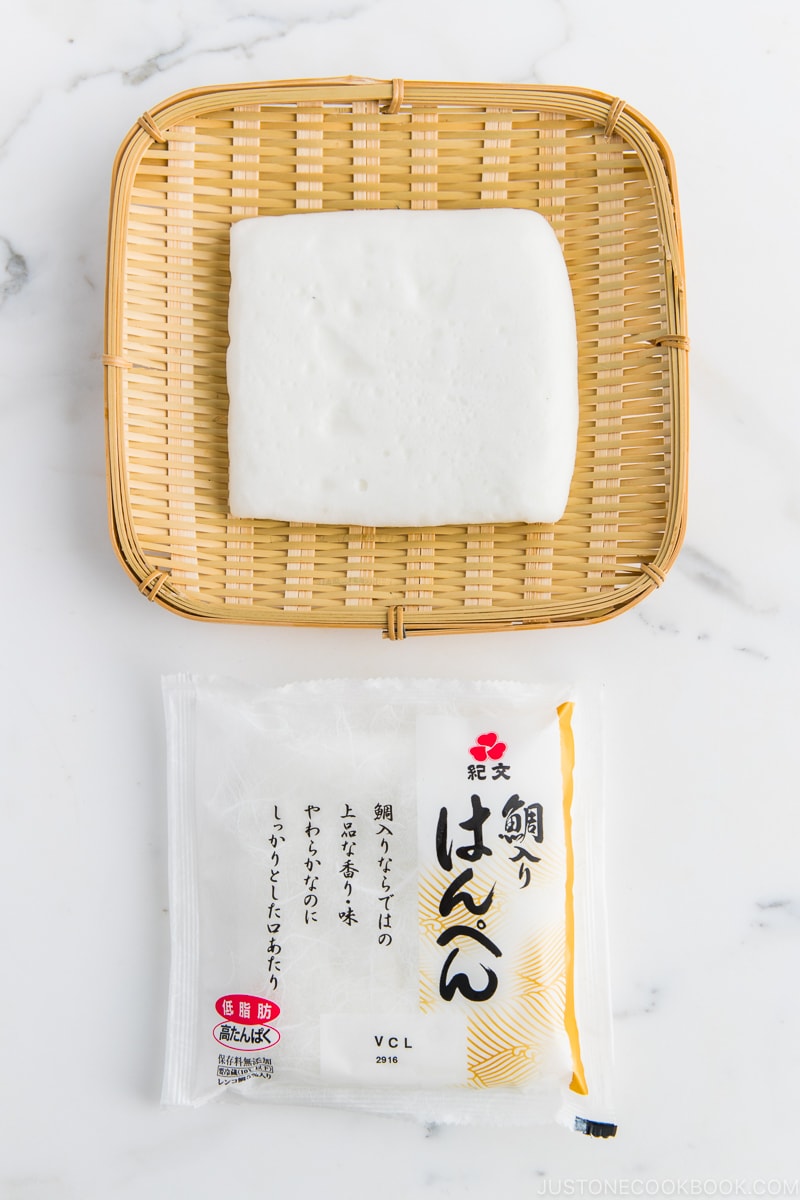 What is Hanpen?
A white, square-or-triangle-shaped Hanpen (はんぺん) is a Japanese fish cake made from white fish surimi (Alaska Pollock), salt, and kombu dashi with grated Japanese mountain yam (yamaimo or nagaimo) as biding agent (it gets slimy after grated).
It has a soft and spongy texture and a mild taste. Hanpen is low in fat, high in protein and a rich source of calcium. This traditional fish cake has been used since the Edo period!
How to Use Hanpen in Japanese Cooking?
Hanpen is one of the most common ingredients in Oden (various fish cakes stewed in a light dashi broth). It is also an important ingredient to make the Japanese New Year dish – Datemaki (Sweet Rolled Omelette).
Where to Find Hanpen?
You can find Hanpen in the refrigerated or frozen section of a Japanese grocery store.