Kanpyō are long, dried gourd strips are commonly used as an ingredient in futomaki, a traditional thick sushi roll, and other sushi menus.
What is Kanpyo?
Kanpyo or kampyō (かんぴょう) are dried shavings of calabash (a type of gourd). These long, thin dried strips are commonly used as an ingredient in futomaki, a traditional thick sushi roll, and other sushi menus. You can also find them being used in  'Nimono' simmered dishes and 'Aemono' marinated foods. Once they are cooked, they have a unique sweet and savory flavor.
Although the gourd originated in the tropical regions of Africa and Asia, Japan is the only country where kanpyo has been eaten since the Edo period. It is considered a valued ingredient in the history of Japanese cuisine.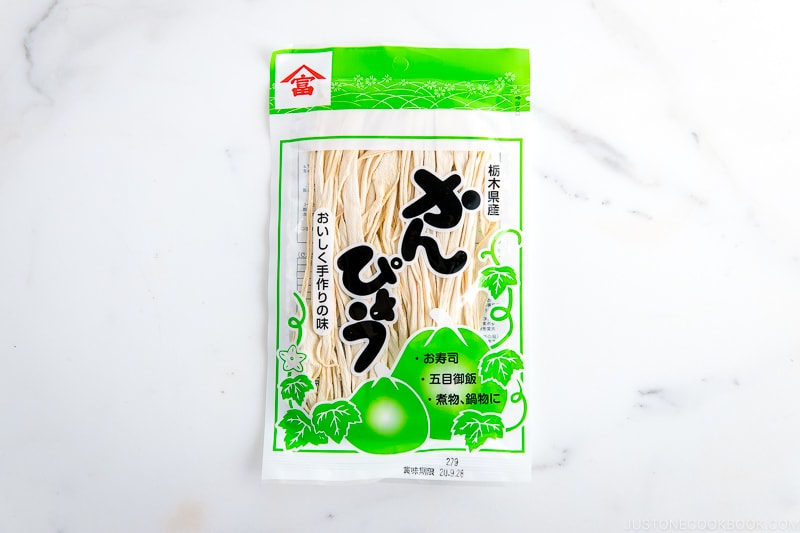 Nutritional Value of Kanpyo
Kanpyo is rich in minerals, calcium, dietary fiber, potassium, and iron. The drying process helps to concentrate its nutritional values. Low in calorie and high in fiber, it is also great for diets and said to aid digestion.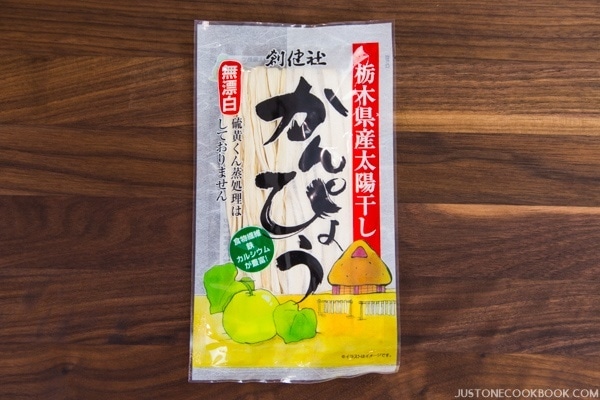 How to Cook Kanpyo
To prepare kanpyo, bring a pot of water to a boil. Meanwhile, rinse kanpyo under running water and drain well, then rub it with 1 tsp. salt. Rinse and drain well again. Once the water is boiling, add in kanpyo and cook for 3 minutes. Transfer to iced water to stop cooking process and squeeze water out. Kanpyo would expand and ready to be used.
Depending on the recipe, you can also rehydrate kanpyo directly in water for 15 minutes and drain. Quickly rinse it under running water and rub it with 1 tsp kosher salt. Rinse again and drain well.
You can also find seasoned kanpyo being sold at a convenient package. You can keep it in the refrigerator and add it into sushi anytime.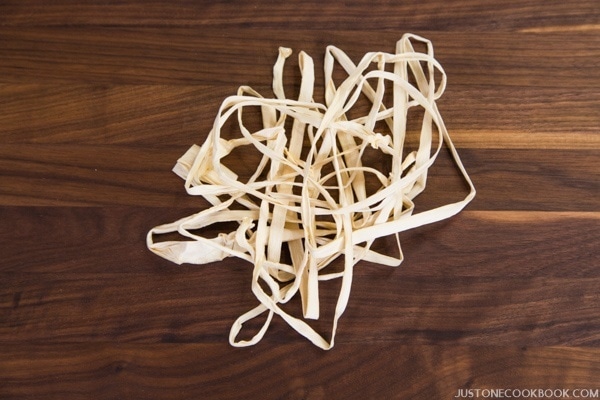 Where can I buy kanpyo from?
You can purchase seasoned kanpyo in a package like this at Japanese grocery stores or online from here.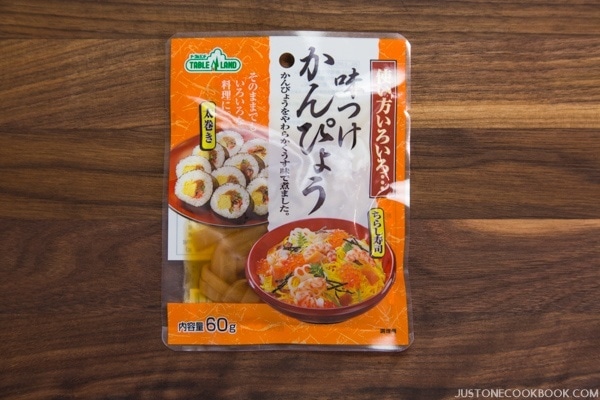 Recipes with Kanpyo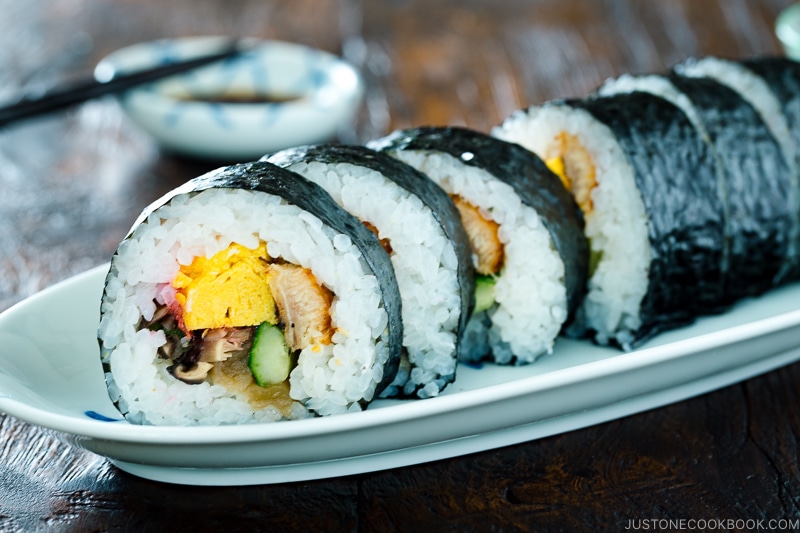 Futomaki – thick sushi roll typically filled with kanpyo, vegetables, and sometimes cooked fish like unagi.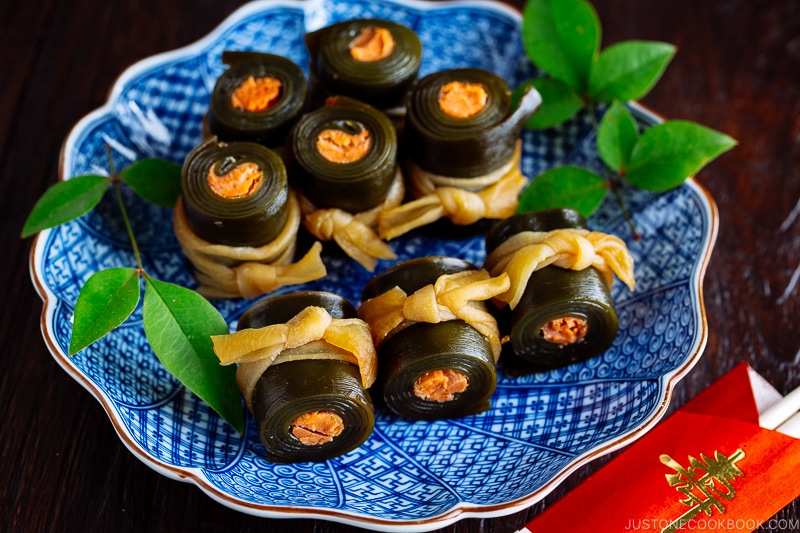 Salmon Kombu Rolls – A traditional Japanese New Year dish where flavorful salmon rolled up in kombu and tied with kanpyo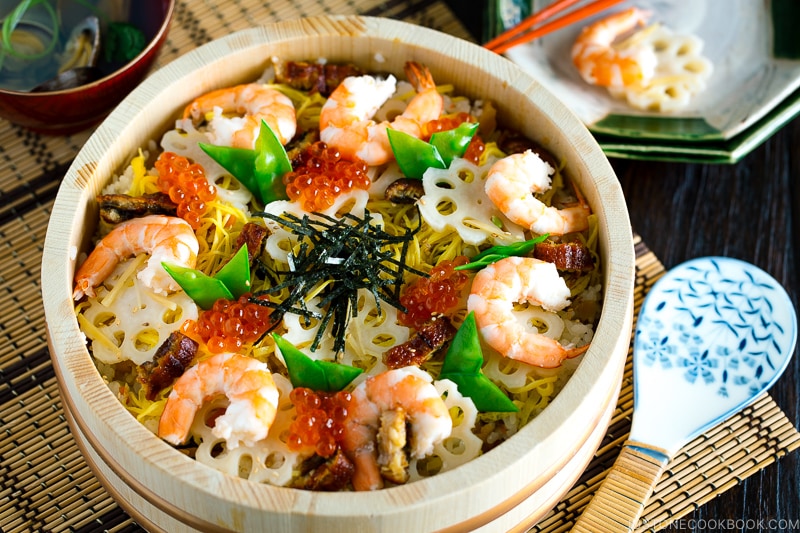 Chirashi Sushi –  A bright and colorful dish made of sushi rice with a variety of vegetables and toppings. It is served on happy occasions and at parties in Japan.