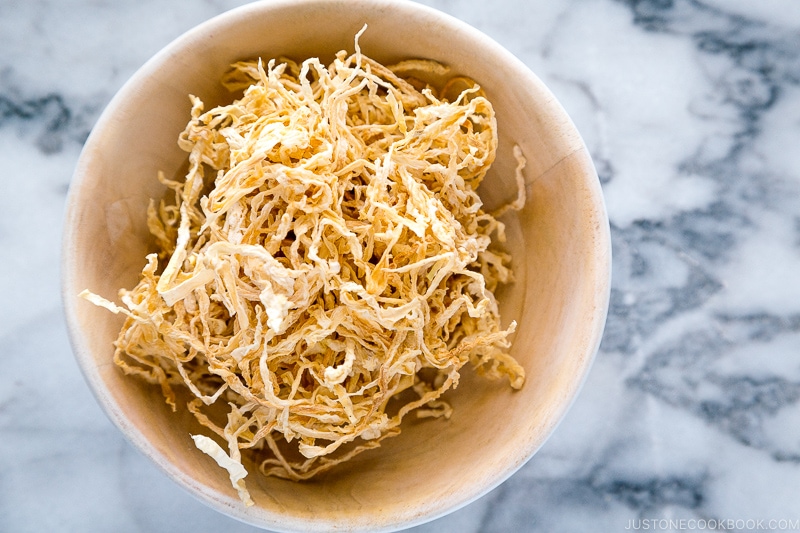 Kiriboshi Daikon (切り干し大根) is dried daikon strips or dried shredded daikon radish. Basically, Japanese daikon radish is shredded into thin strips and dried in the sun.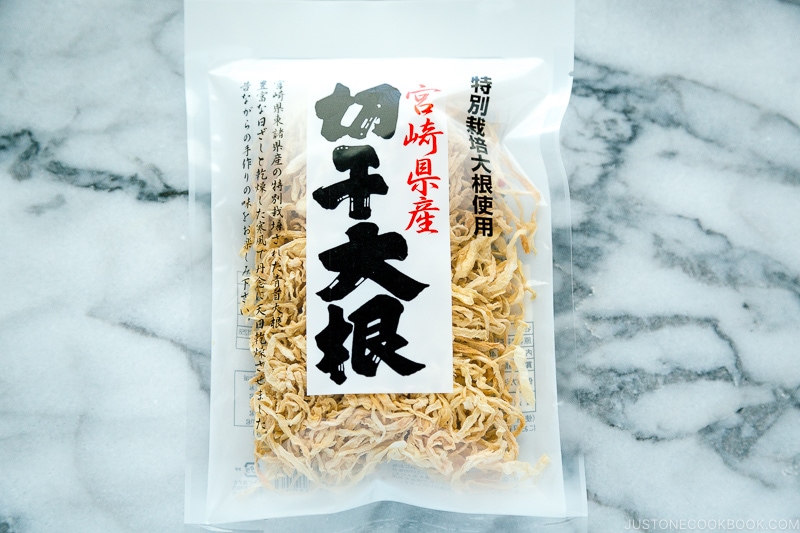 You can purchase a packaged kiriboshi daikon in dried food sections in a Japanese grocery store – the same section as dried shiitake mushrooms and kombu.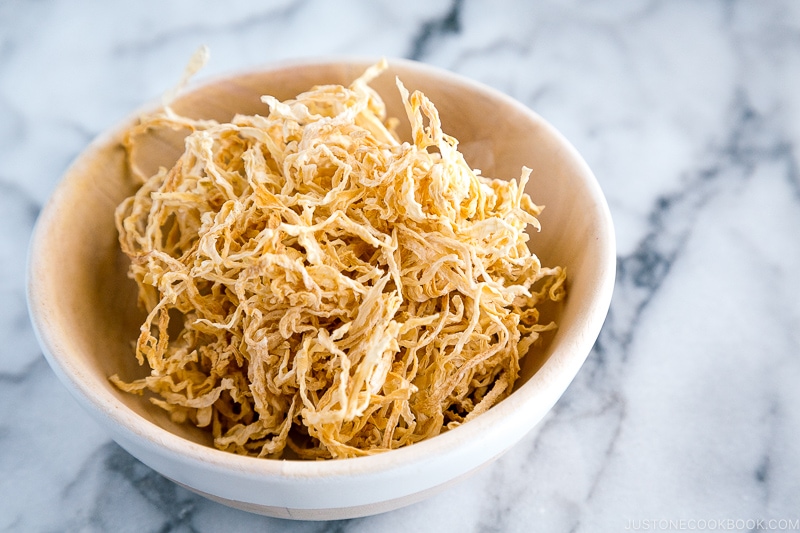 The drying process brings out the sweetness and the flavors become more concentrated and intense. Just like how you hydrate the dried shiitake before using it, we also soak kiriboshi dasikon in water for 15 minutes.
And just like reserving dried shiitake's soaking water, we also reserve the water from kiriboshi daikon. The soaking water has a sweet taste to it from dried daikon, so we can use it to cook simmered dishes, soups, takikomi gohan (mixed rice), or even Japanese curry and give it a naturally sweet flavor.
When you have extra daikon rolling around, it might be a fun project to shred it and leave it in the sun for a week. When you don't have fresh ingredients, you can count on your emergency dried daikon in your pantry to make this dish.
Recipe Using Kiriboshi Daikon