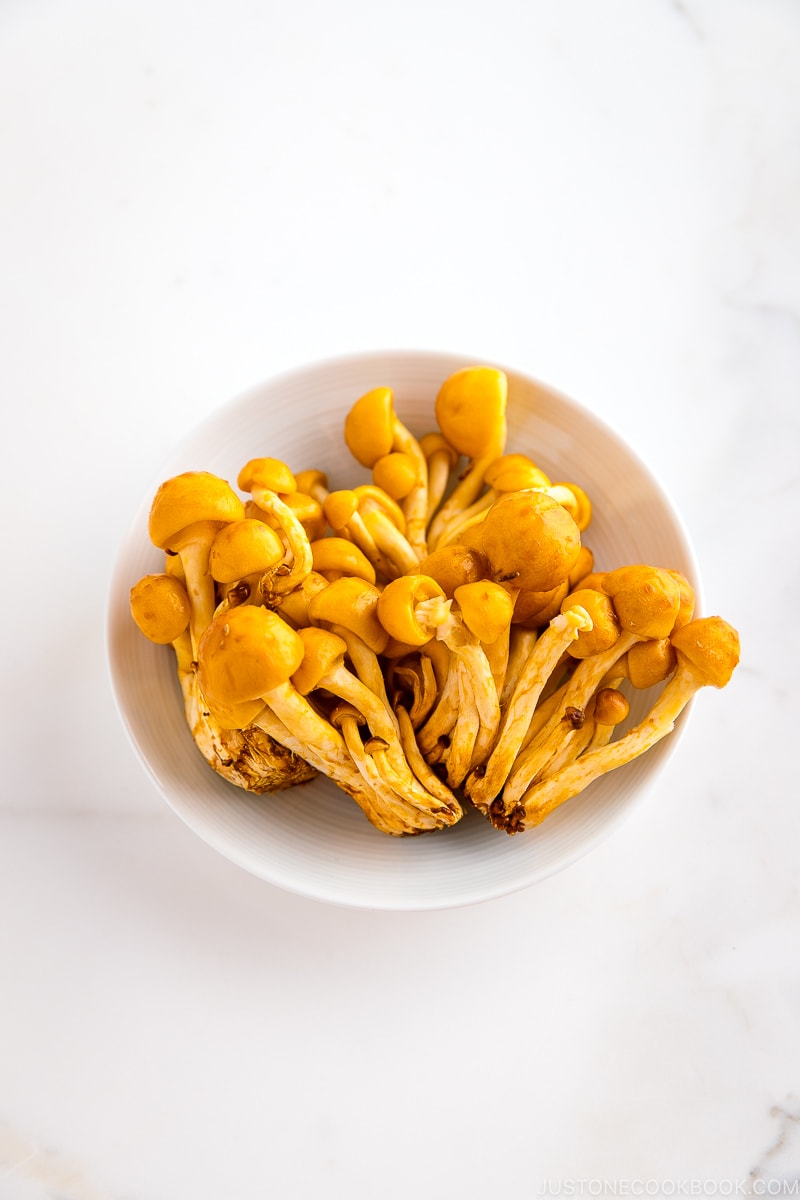 These strikingly orange Nameko mushrooms (なめこ) are a popular mushroom in Japanese cuisine. They may not be as well known as shiitake mushrooms, but the mushrooms are gaining popularity in the West. In Japanese, nameko means 'slimy mushrooms' because of its unique slippery texture. They are also known as Butterscotch Mushroom and Forest Mushroom in English.
Look closely and you'll find a natural layer of gelatin that occurs on the caps and that's what gives these little curious mushrooms its unique, glossy appearance. In Japanese cooking, nameko mushrooms are most commonly used in miso soup. The gelatinous texture of the mushrooms helps to thicken and enhance the flavor of the soup.
The wondrous health Benefits
The gelatin goop known as polysaccharide found on nameko mushroom is prized medically in Japan. They are loaded with essential nutrients such as vitamin C, vitamin D, minerals, proteins, amino acids, fiber, and antioxidants. We often say eat your mushrooms as they help to strengthen the immunity.
Nameko mushrooms also contain no fat and no gluten. As it is low in calories, they are ideal as part of the diet for those who wish to maintain a healthy weight. So grab some today and discover its deliciousness!
How to Prepare Nameko Mushrooms
They have to be rinsed quickly under running water, discard the ends, then they must be cooked. Once cooked, nameko mushrooms have a silky and toothsome bite, with a hint of butterscotch aroma and a mildly nutty, earthy flavor.
For storage, you can keep them in an open paper bag in the refrigerator for 2-4 days. Due to their moist and sticky nature, try to use them up as soon as you can.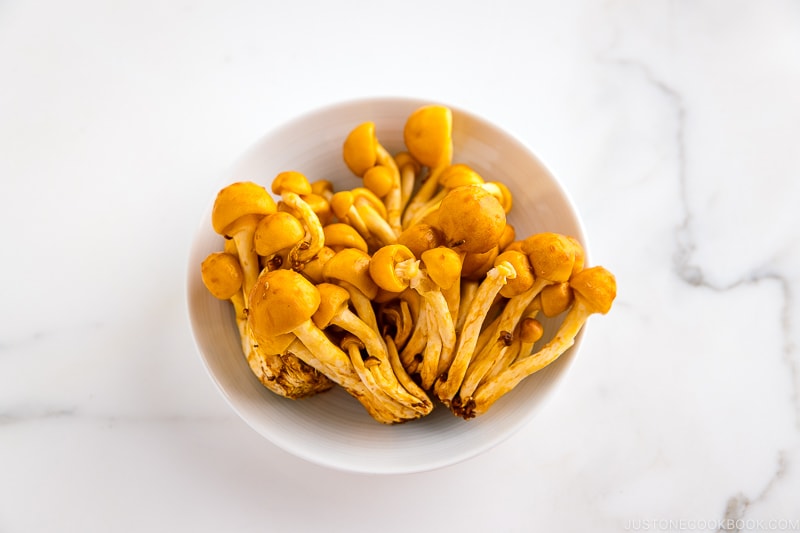 Seasons/Availability
Wild Nameko mushrooms grow in clusters on oak and beech trees and are available in the fall through winter. These days you can find the cultivated version available year-round.
In the US, you can even find Nameko mushrooms sold at large American grocery stores like Whole Foods or specialty local markets. If you're into growing your own food, you can even buy a nameko mushroom kit online and grow them at home.
Culinary Uses
Just like any variety of mushrooms, nameko mushrooms are highly versatile and pair well with a lot of ingredients.
Add to stir fries or saute dishes
Great for grilling or roasting
Toss into pasta or noodle dishes or over tofu
Used as toppings for pizza or crostini
When you need to add body to soups, stews, and sauces, try adding nameko mushrooms as the gelatinous compound of the mushrooms acts as a natural thickener and helps to improve the texture.
Must-try Nameko Mushroom Miso Soup
This traditional miso soup features nameko mushrooms and tofu. You'll enjoy its creamy texture and robust flavor!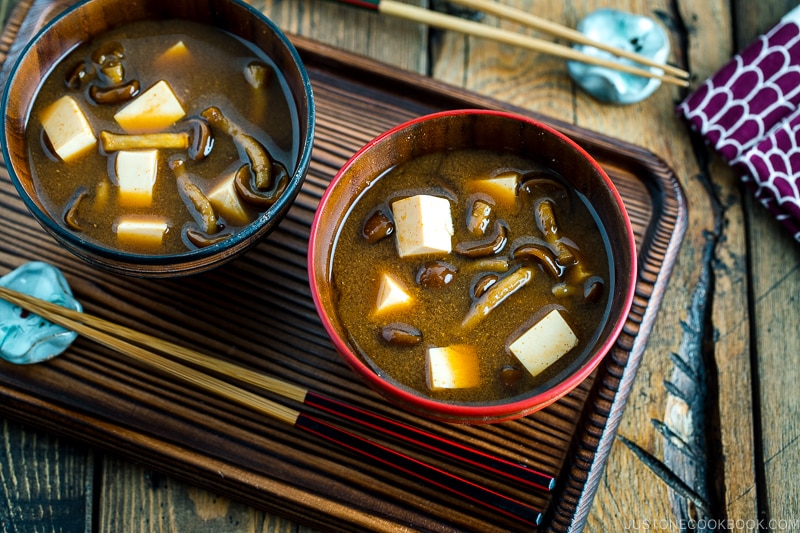 For Japanese cooking, you can also use nameko mushrooms in Japanese-style egg drop soup, as topping over Hiyayakko chilled tofu, or in ankakedoufu (tofu covered in sauce), or as an addition in this warm mushroom salad.
Learn More About Other Variety of Japanese Mushrooms