Palm sugar is a natural sweetener made from the sap of coconut palm trees. It has a mild caramel flavor and is used in Southeast Asian, African, and Middle Eastern cuisine.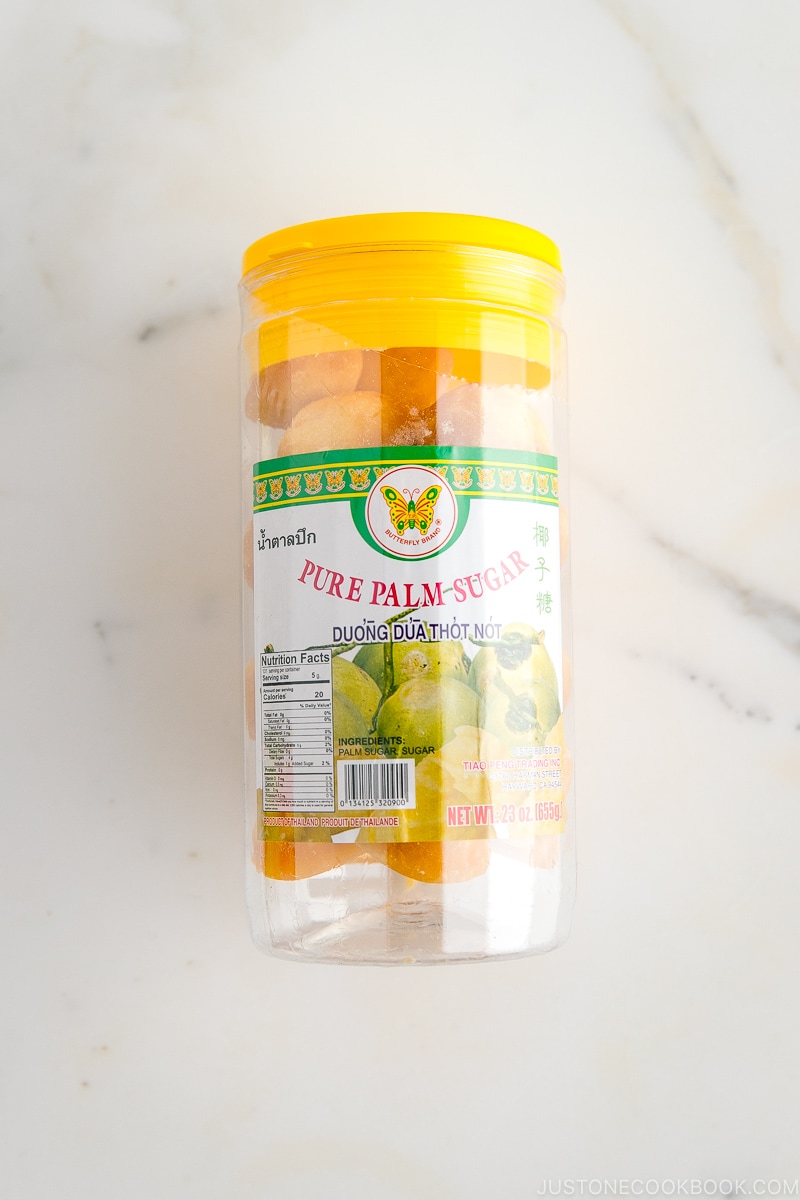 Palm sugar is a sweetener derived from the flower buds of palm trees. It's made by boiling down the sap to a thick mass and leaving it to cool. The hardened sugar can range from a light beige color to dark brownish-black.
What Does It Taste
It's sweet with hints of caramel flavor. It's less sweet than cane sugar.
Where To Buy
You can find it at Asian, Middle Eastern, and some health food stores. It's available as a block, granular, and in liquid form.
Health Benefits
As it's unrefined, it contains some nutritional content such as fiber, potassium, phosphorus, zinc, iron, manganese, and copper. It also has a low GI (glycemic index) compared to regular sugar, which means it's less likely to cause blood sugar spikes. Although it's often marketed as a healthier alternative to white sugar, it contains the same amount of calories and carbohydrates. It's still a type of sugar, so use sparingly.
Substitution
For a similar sticky consistency and flavor profile, use brown sugar, maple sugar, date sugar, or a combination of white sugar and molasses.
---
Wish to learn more about Japanese cooking? Sign up for our free newsletter to receive cooking tips & recipe updates! And stay in touch with me on Facebook, Pinterest, YouTube, and Instagram.