Panko is bread crumbs made from crustless bread used as breading for various fried and baked foods. It'll add a delightful crunch and caramelized crust to your dish.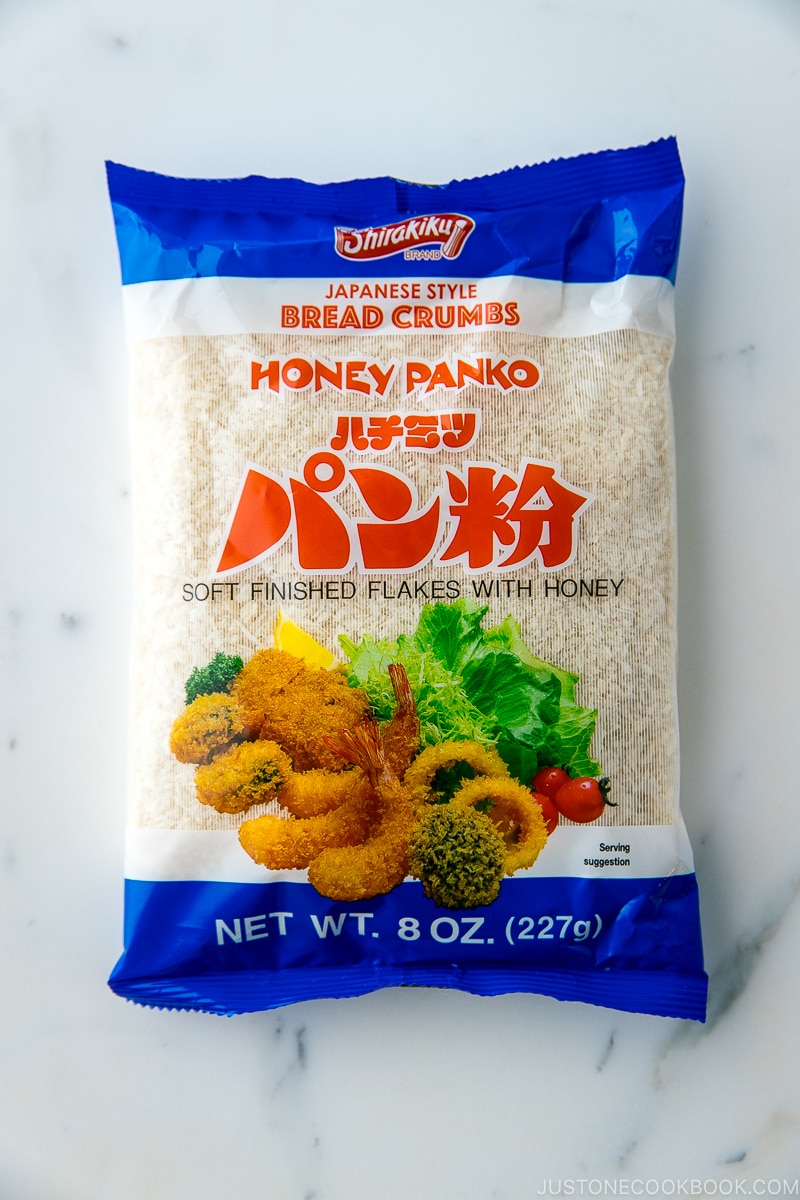 Panko (パン粉, pan = bread, ko = powder or flour), also known as Japanese breadcrumbs, are a type of breadcrumb with flaky, coarse, and light consistency made of Japanese white bread. It has a delicate crunch and is an excellent coating for many Japanese fried foods like chicken and pork cutlets, shrimp, and other proteins.
What Is Panko
Panko is Japanese breadcrumbs made of crustless white bread ground into large flakes and dried. It contains wheat flour, yeast, oil, sugar, and salt.
You can replicate this crispy coating without deep-frying as well. Oven-baked tonkatsu and croquettes will still have that characteristic texture.
One cup of panko is 60 grams or 2 ounces.
What's The Difference Between Panko and Regular Breadcrumbs
The difference between panko and regular breadcrumbs is that panko is light and airy with larger flakes. It absorbs less oil and grease, which helps retain its crispiness for longer. Panko has a bigger surface area than breadcrumbs, which crisps up when cooked. It's also unseasoned.
Regular breadcrumbs consist of ground breadcrumbs made of different types of bread. It tends to clump together due to the fine crumb. Many contain herbs or spices. They have a dense bread-like consistency when fried.
What Does It Taste
It doesn't have much taste other than the plain white bread flavor.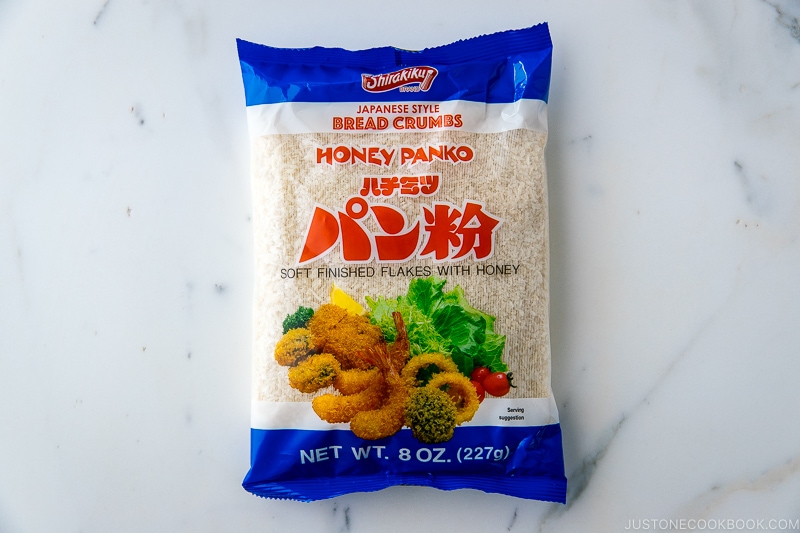 How To Use
In Japanese cooking, panko is used as a crunchy topping for baked casseroles like Doria, as a breaded coating for fried foods like Korokke, Tonkatsu, and Chicken Katsu, and as a binder for Hambagu.
You could also use it in non-Japanese dishes for a crispy topping for macaroni and cheese, pasta, meatloaf, casserole dishes, breading for chicken nuggets, and binding for meatballs or crab cakes.
Where To Buy
You may be able to find it at your regular supermarket, either in the international or Asian section or stocked with regular breadcrumbs.
You may also find gluten-free panko.
How To Choose The Best
Check the ingredient list. The list should be simple and not contain preservatives.
How To Store
Seal opened packages and store them in an airtight container. Keep in a dark, cool, dry place like the pantry. You could also keep it in the freezer.
Substitutions
You could use regular bread crumbs or make it homemade for panko substitutes. Grate bread by hand or pulse in a food processor. Place the crumbs on a baking sheet and bake on low until dried and crispy.
Some websites suggest replacing it with crushed cornflakes, potato chips, matzo meal, or melba toast. Just note that these substitutions are already seasoned and will affect the taste of your final dish.
Recipes Using Panko
---
Wish to learn more about Japanese cooking? Sign up for our free newsletter to receive cooking tips & recipe updates! And stay in touch with me on Facebook, Pinterest, YouTube, and Instagram.