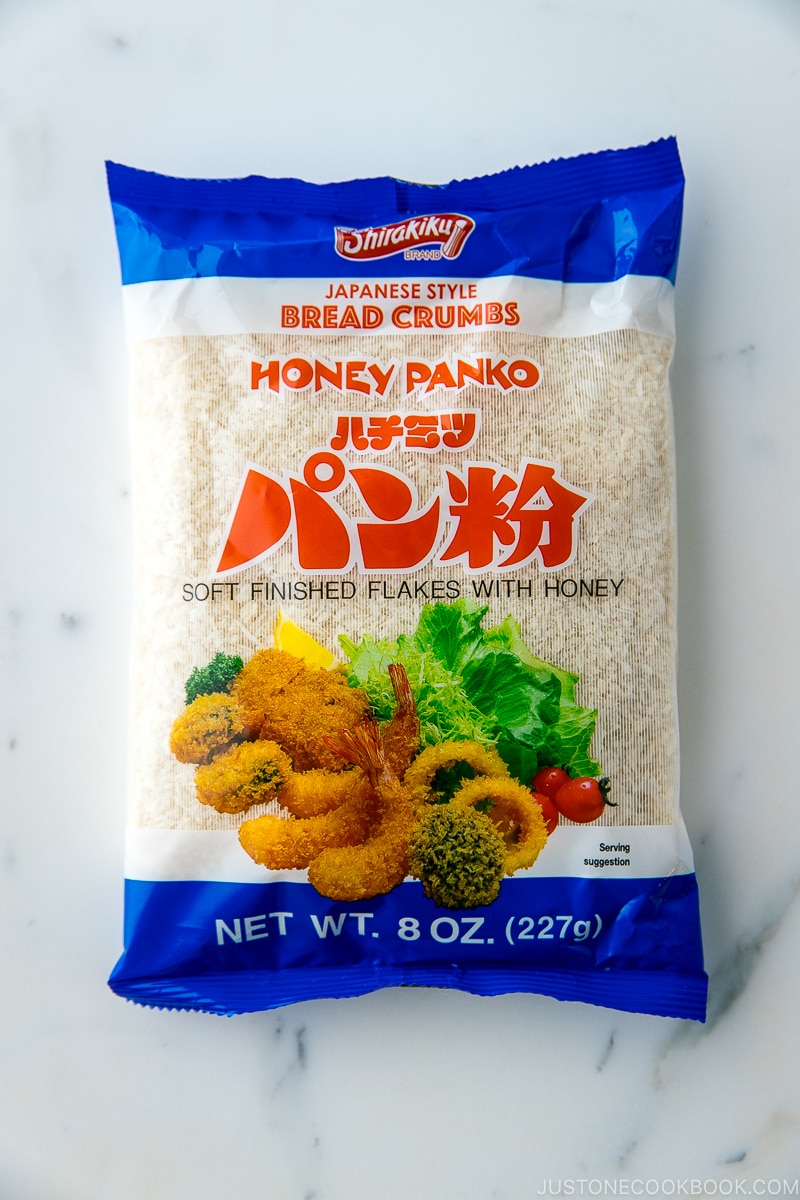 Panko (パン粉, pan = bread, ko = flour) is a type of flaky breadcrumb, commonly used in Japanese cuisine.
The biggest difference between panko and standard breadcrumbs is that panko is made from bread without crusts (some brands include the crusts). The light, airy, larger flakes tend to stay crispier longer than standard breadcrumbs because they don't absorb as much grease.
In Japanese cooking, panko is used as a crunchy topping to add texture to baked casseroles like Doria, as a breaded coating for fried foods like Korokke and Tonkatsu, or as a binder like Hambagu.
1 cup of panko is 60 grams.