Shiokombu is seasoned and dried thin strips of kombu. Eat it as an accompaniment with rice, mix it into stir-fries or omelets, add to quick pickles, and more!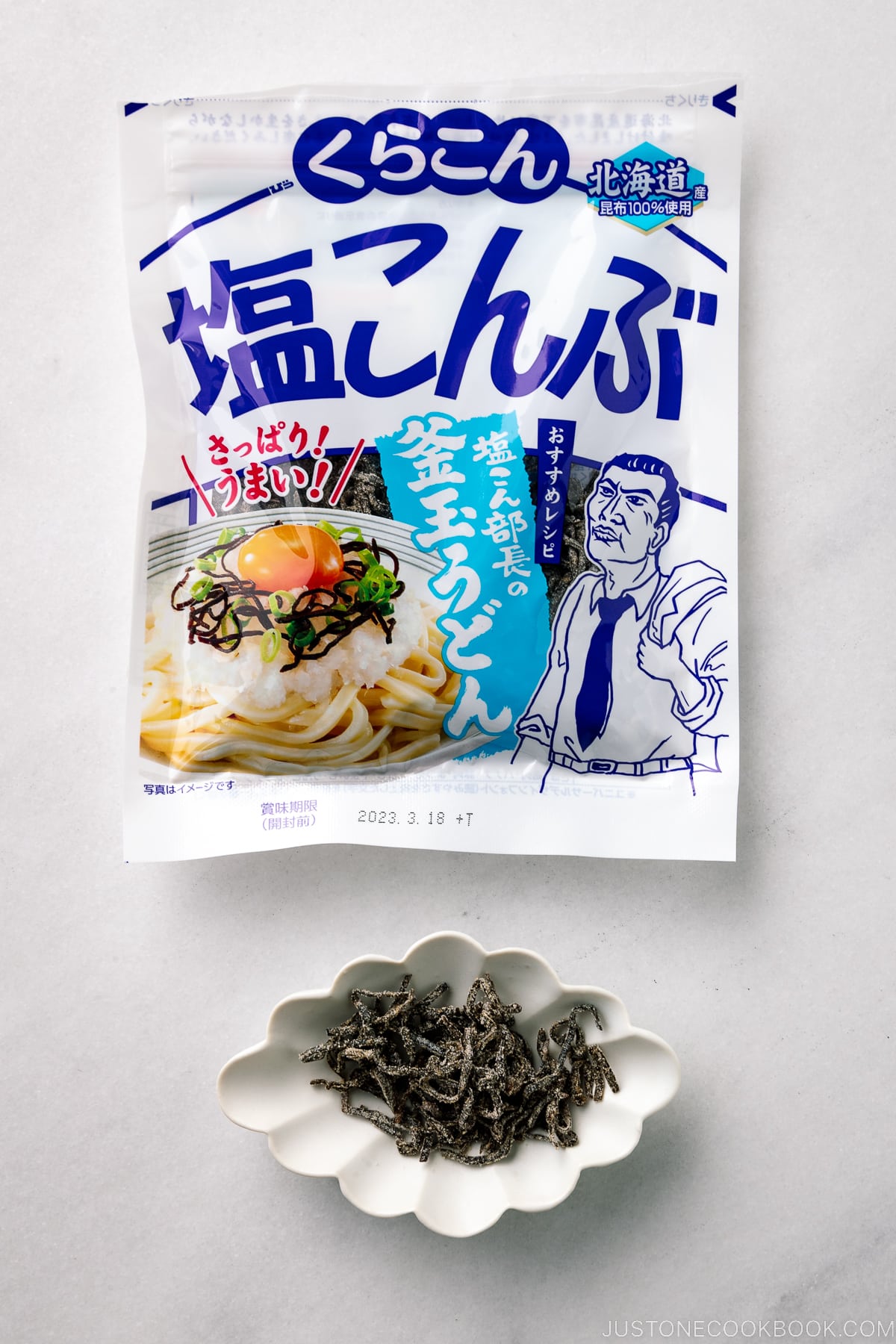 Shio Kombu (shio = salt, kombu = kombu kelp) is a Japanese food product made of kombu simmered with soy sauce, mirin, and sugar. It's a versatile and addicting ingredient and easy to incorporate nutrients in kombu.
Table of Contents
What Is Shio Kombu
Shio kombu is a food product consisting of kombu kelp seasoned with soy sauce and salt. You can use it as an umami booster and is a great way to incorporate seaweed into your diet. Its history goes back to the Heian period (794-1185) when records show the Japanese simmering kombu in hishio (醤), a salty condiment and predecessor to soy sauce.
The shio kombu eaten today was popularized during the Meiji era (1868-1912) when a dried foods store in Osaka began selling seasoned kombu.
What Does It Taste
It's powerfully savory, salty, and sweet, much more than unseasoned kombu. A small pinch of it is extremely flavorful, so a little goes a long way!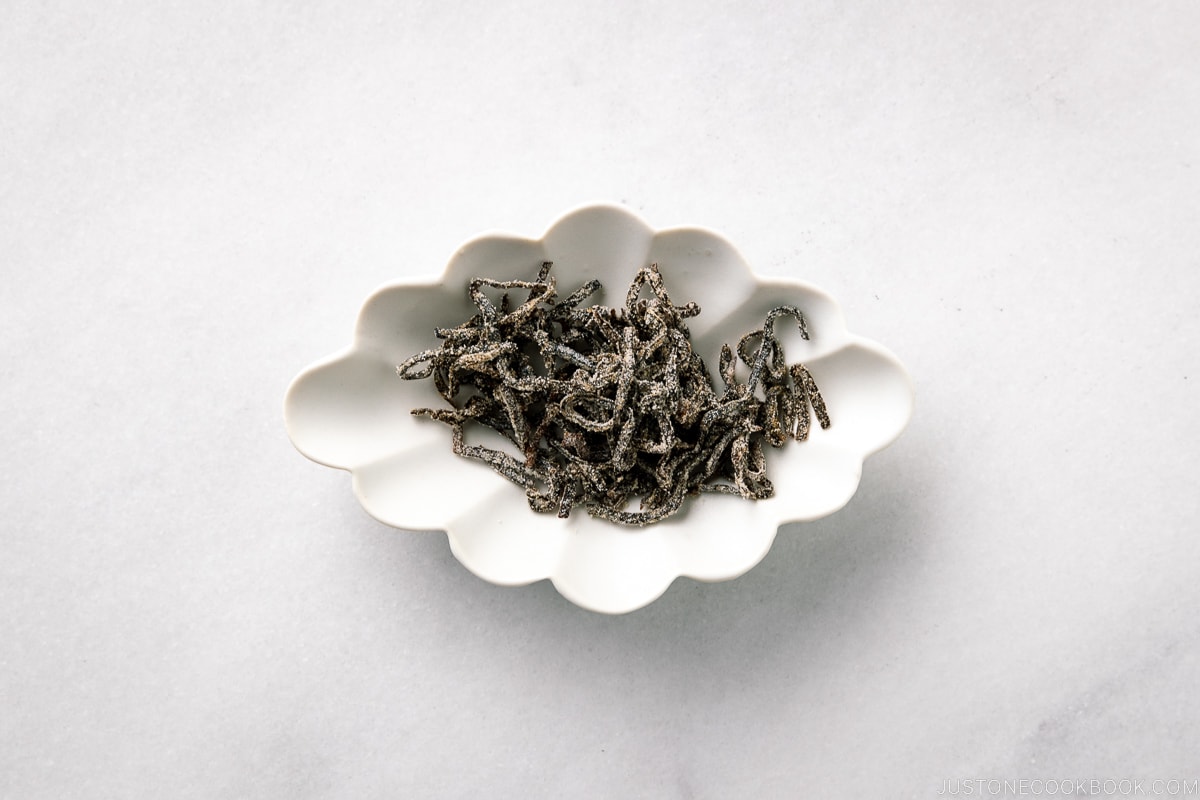 How To Use
Use it a side dish for rice, as a garnish for ochazuke or noodles, mixed into rice or onigiri, and for seasoning steamed vegetables, stir-fries, and tamagoyaki. Many Japanese confectionery shops offer a pinch of shio kombu alongside anmitsu or oshiruko as a palate cleanser. The salty-savory flavor complements the sweetness; hence it's often paired together.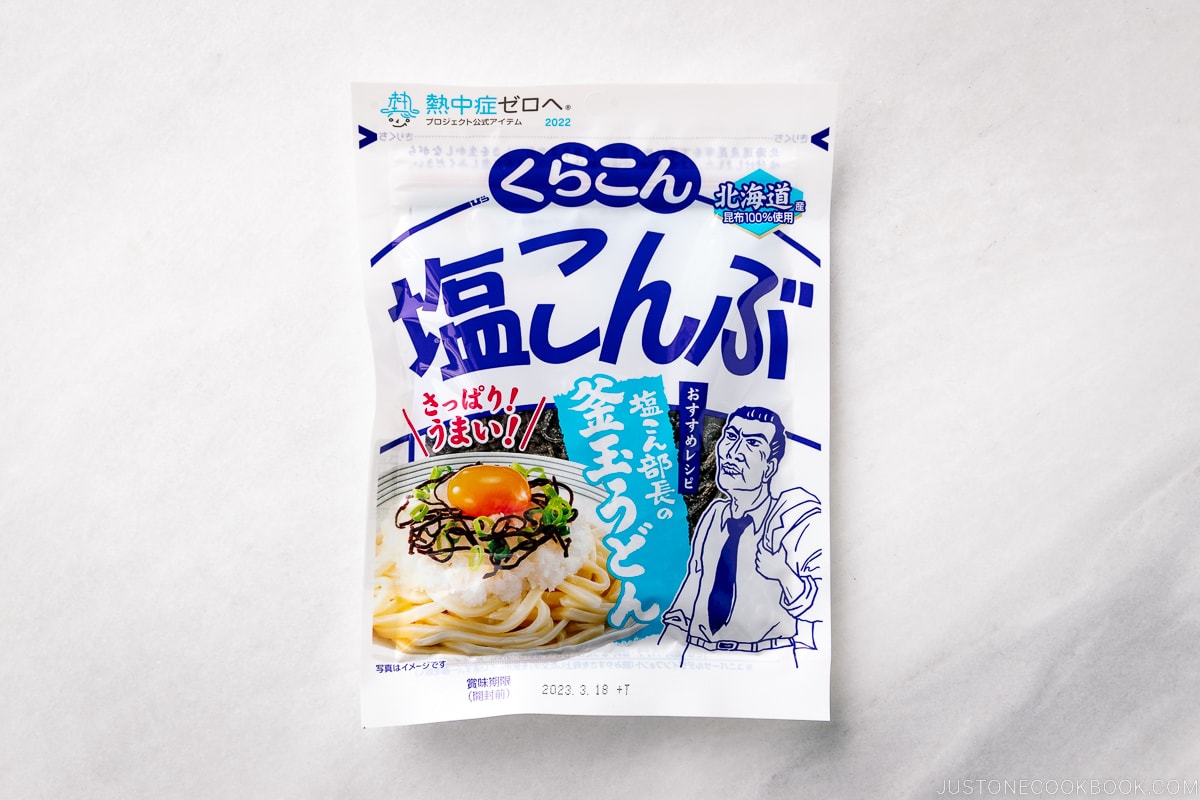 Where To Buy
Find packages of shio kombu in the dried food aisle of Japanese and Asian grocery stores. You may also find it on Amazon.
How To Store
Store unopened packages at room temperature and avoid direct sunlight, heat, and moisture. Once opened, tightly seal the package and avoid moisture.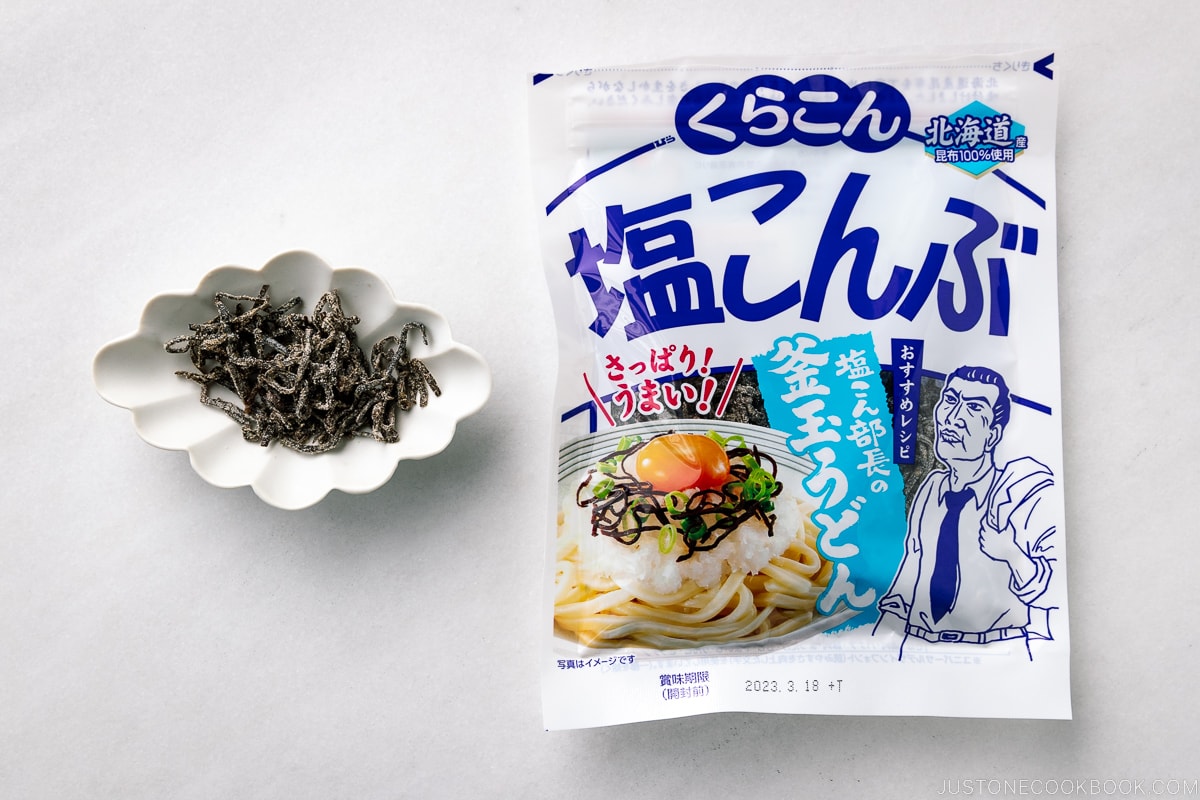 ---
Wish to learn more about Japanese cooking? Sign up for our free newsletter to receive cooking tips & recipe updates! And stay in touch with me on Facebook, Pinterest, YouTube, and Instagram.