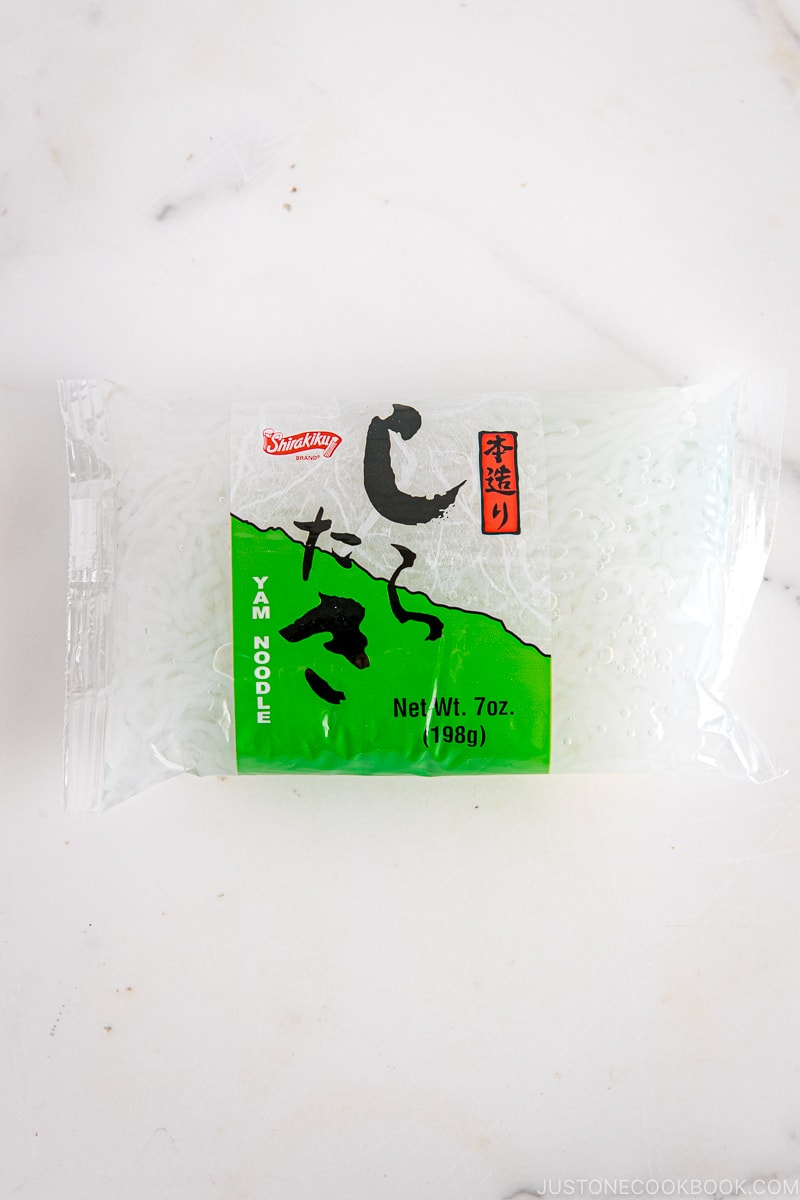 Shirataki Noodles, or we simply call Shirataki (しらたき) in Japan, are thin, translucent, gelatinous noodles made from a type of fiber that comes from the root of the konnyaku (konjac yam plant).
You can find shirataki noodles near tofu in the refrigerator section of Japanese grocery stores or Asian grocery stores. You can also shop online at Asian Food Grocer.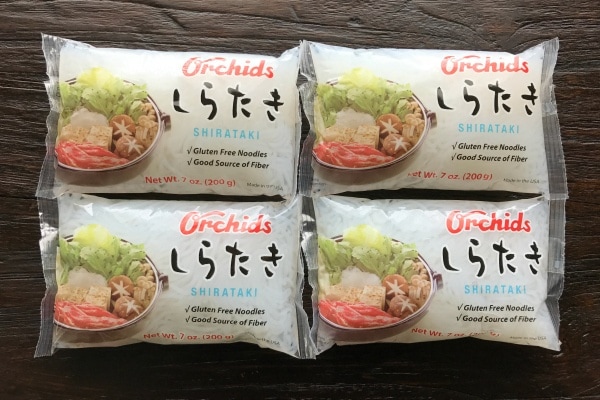 Shirataki noodles are called Shirataki in eastern Japan (Tokyo area), and Ito Konnyaku (糸こんにゃく) in western Japan (Osaka area). The name difference came from difference in the manufacturing method.
In short, ito konnyaku was prepared by cutting konnyaku jelly into threads, while shirataki was prepared by forcing konnyaku through small holes to get the shape.
Nowadays, both are prepared using shirataki method and the packages kept the different names in each region. Ito konnyaku is generally thicker than shirataki, with a square cross section and a darker color.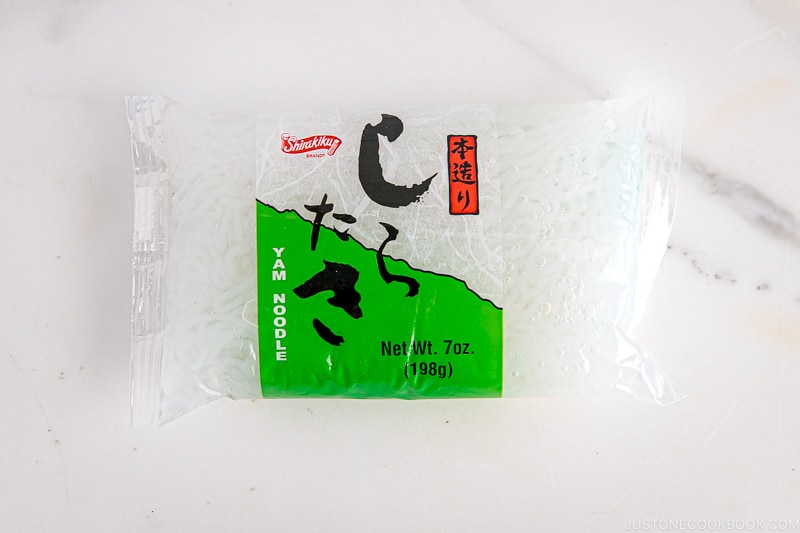 Recipes Using Shirataki