Yuba, or tofu skin, is the thin layer formed at the top when simmering soy milk. The Japanese eat yuba fresh and dried.
Yuba (湯葉 "hot water leaves"), tofu skin, beancurd skin, or beancurd sheet is a food product made of soy milk. While it's not a variety of tofu, it's a film of coagulated proteins that forms on the surface of boiling soy milk. Japanese yuba are thin, delicate, and rich.
What Is Yuba
Yuba is a rich, silky, and meaty soy product eaten in East Asia. The Japanese eat it dipped in soy sauce and wasabi, simmered in dashi, or cooked in hot pots. You will encounter it in Kyoto and Nikko cuisines.
Traditionally, it was part of Shojin Ryori (精進料理), Buddhist cuisine that forbade the use of animal products. It's said to have been brought back from China about 1,200 years ago by the Buddhist monk Saicho, who also introduced Buddhism and tea to Japan.
What Does It Taste Like
It is rich, fatty, and nutty with a bean-y flavor and tastes like soy milk.
Difference Between Yuba and Tofu
Tofu and yuba are soybean products, but they are made differently.
Tofu is a by-product of coagulating soybean protein using a coagulant, such as nigari (にがり). Yuba is made by heat-coagulating without using a coagulant.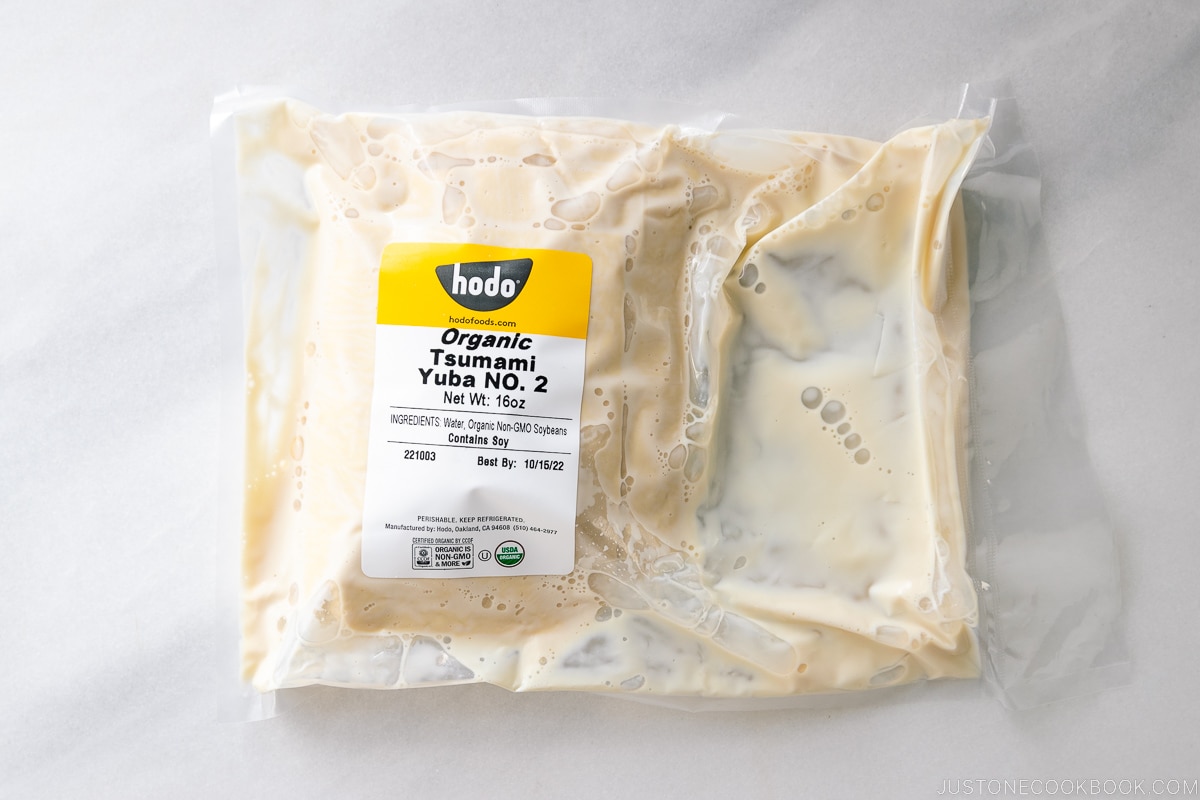 How To Use
Enjoy fresh yuba with a trickle of soy sauce and wasabi, just like sashimi. You can add fresh or dried yuba in clear soups, in Japanese vegetable side dishes like ohitashi and sunomono, or as a topping in udon and soba noodle soups. I have Yuba Tamagotoji recipe on the blog. It adds protein and texture to any dish!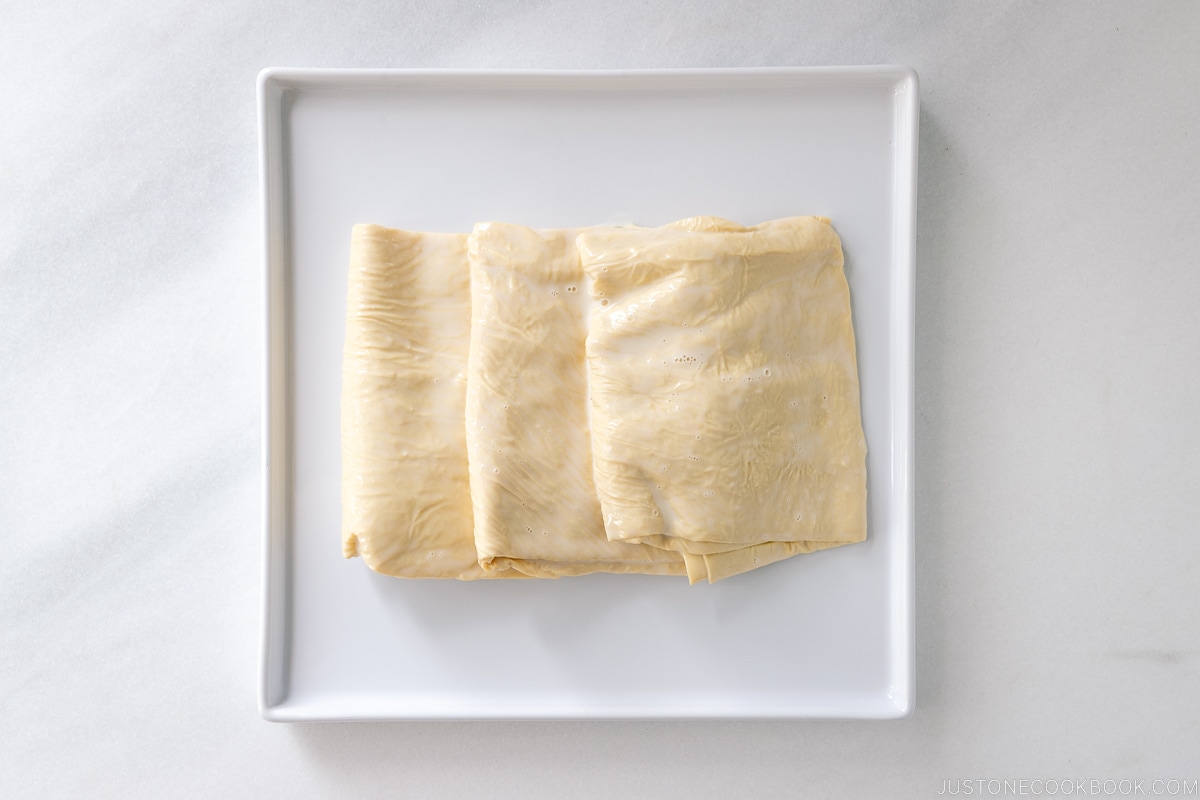 Where To Buy
Find fresh at Asian and Japanese grocery stores. Look for Japanese yuba, as Chinese tofu skin tends to be thicker with more texture. You can get fresh yuba from Hodo Foods.
---
Wish to learn more about Japanese cooking? Sign up for our free newsletter to receive cooking tips & recipe updates! And stay in touch with me on Facebook, Pinterest, YouTube, and Instagram.