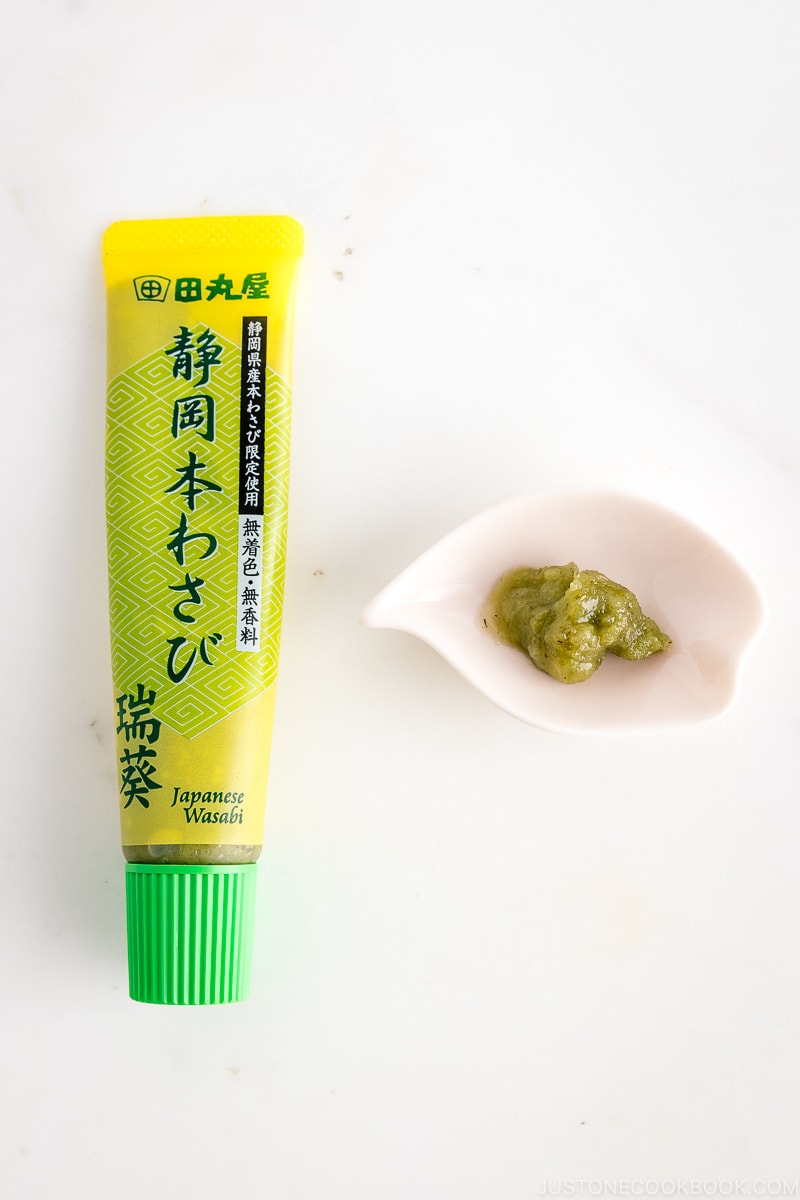 Wasabi (山葵, わさび) is most commonly known as the spicy green paste served as a condiment to sushi. True wasabi is made from the rhizome of the Wasabia japonica plant.
What does wasabi taste like?
Real freshly grated wasabi tastes bright with a hint of quickly fading heat. It is pungent, yet delicate enough to let the flavor of raw fish shine. The hit of heat provided by the wasabi served with sushi is meant to highlight fish's flavor, not cover it.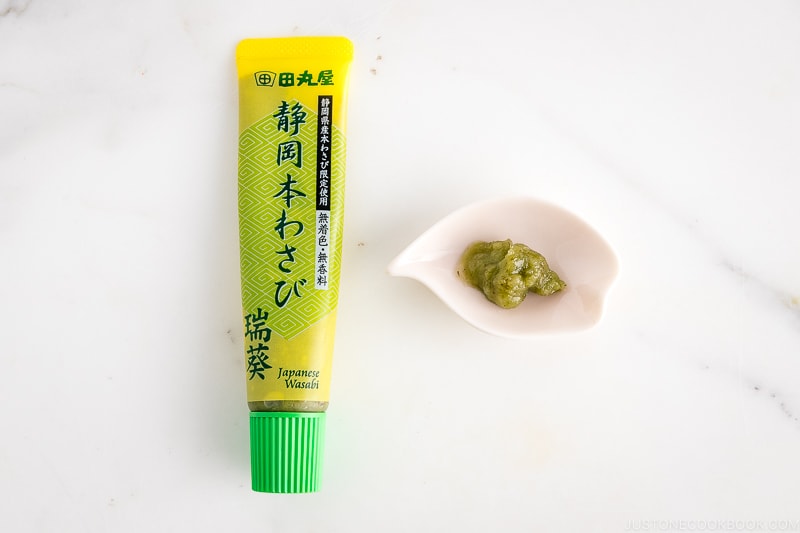 Our Recommendations for Buying Sashimi Online


When we have a sudden craving for sashimi we usually buy from our local Japanese supermarkets. If you don't have a reliable shop to purchase quality sashimi nearby, we would recommend buying from Catalina Offshore online.
They've been in business for over forty years and all the sashimi products we've tried from them are outstanding. Use J1COOK20 for 10% discount. Disclosure: We earn a small percentage commission from your purchase of products linked to Catalina Offshore.