Dashi Powder is the quickest way to make dashi soup broth as you can sprinkle the powder into soup and dishes while you're cooking.  Pre-cook time is NOT required.
MSG-free Dashi Powder
Here are some MSG-free Dashi Powder packages available at the Japanese grocery stores or online on Amazon.  Look for the Japanese word "無添加" (mutenka) on the package. Depending on the brands, the ingredients for these dashi powder usually include dried bonito powder, oyster extract, tuna extract, kelp extract and so on.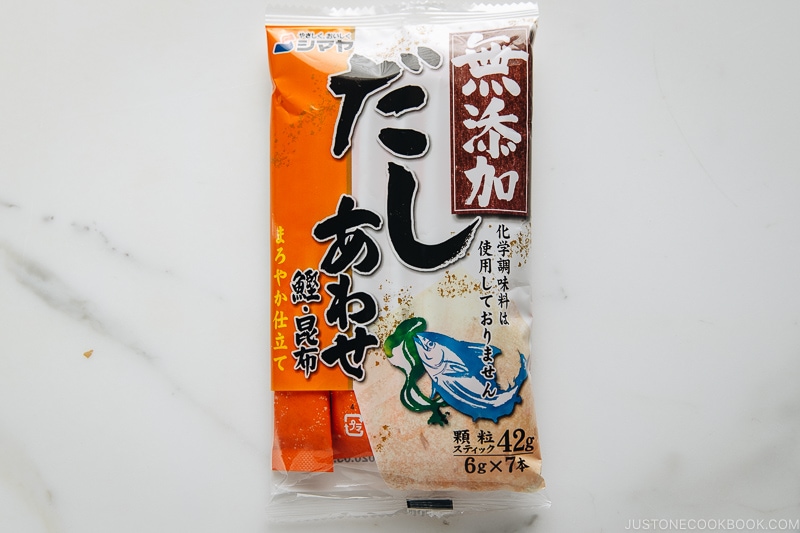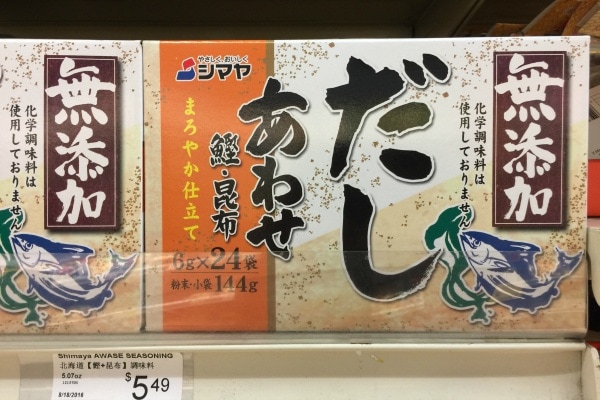 Dashi Powder with MSG – Hondashi
Hondashi (ほんだし) is widely available in Asian grocery stores and some American supermarkets.  Although you can buy this dashi powder easily, but unfortunately this brand contains MSG.
You can also make dashi from scratch easily or use dashi packet for another easy method. To learn more, check out my other pages on how to make dashi:
Watch 3 Ways To Make Dashi (including dashi powder)