Sansho pepper is the peppercorns of the prickly ash tree. It has a vibrant peppery-lemon flavor with a long residual heat and is sprinkled over grilled eel, chicken, noodle dishes, and more.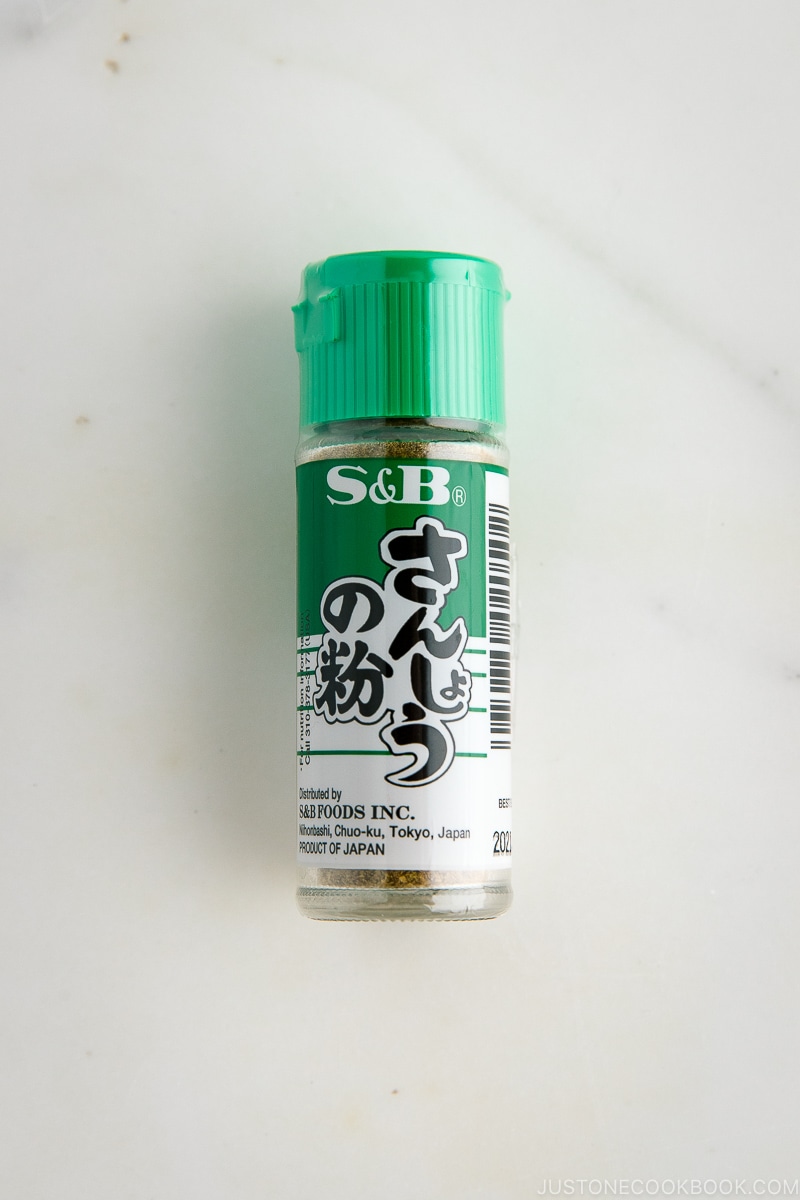 Sansho pepper (山椒) is a powder made from the ground berries of the Japanese prickly ash. It is a cousin to the Chinese Sichuan peppercorn and is botanically classified as Zanthoxylum piperitum. The berries have pocked, bumpy skin, and are vibrant green in color.
The Japanese sprinkle it over unagi, yakitori, hot pot dishes, and noodles for the aromatic, spicy, tingly kick. It's also one of the ingredients for the seven-spice blend shichimi togarashi. The Japanese cook down the fresh berries for tsukudani (佃煮), chirimen sansho (ちりめん山椒), and sansho miso.
Other parts of the plant, such as the flower, buds, leaves, roots, and bark, are used in Japanese cuisine. The fresh leaves, called kinome (木の芽, literally "tree buds"), are used as decorative garnishes over grilled fish, bamboo shoots, rice, and soups. They are used to denote spring seasonality in food.
What Does It Taste
The strong citrus flavor has a pleasant, lasting tingle and a cooling sensation. It'll stimulate your saliva glands and taste buds.
How To Use
Sprinkle the condiment over unagi, poultry, fish, seafood, ramen noodles, and miso soup for the citrusy, floral fragrance and tingly sensation. You could also use it in western dishes such as steak sauce, salad dressing, or grilled vegetables.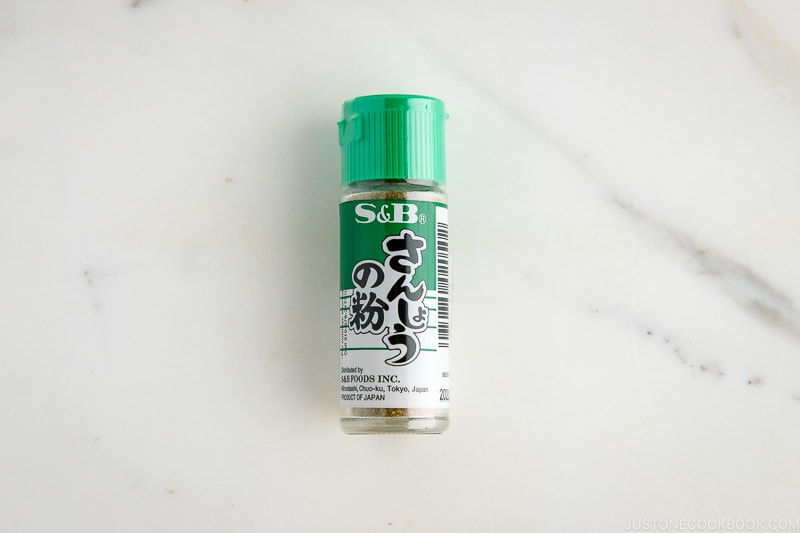 Recipes Using Sansho
Where To Buy
Find sansho powder in Japanese and Asian markets.
---
Wish to learn more about Japanese cooking? Sign up for our free newsletter to receive cooking tips & recipe updates! And stay in touch with me on Facebook, Pinterest, YouTube, and Instagram.