Want to learn more about what and how Japanese parents feed their babies? Here are the responses to our readers' questions.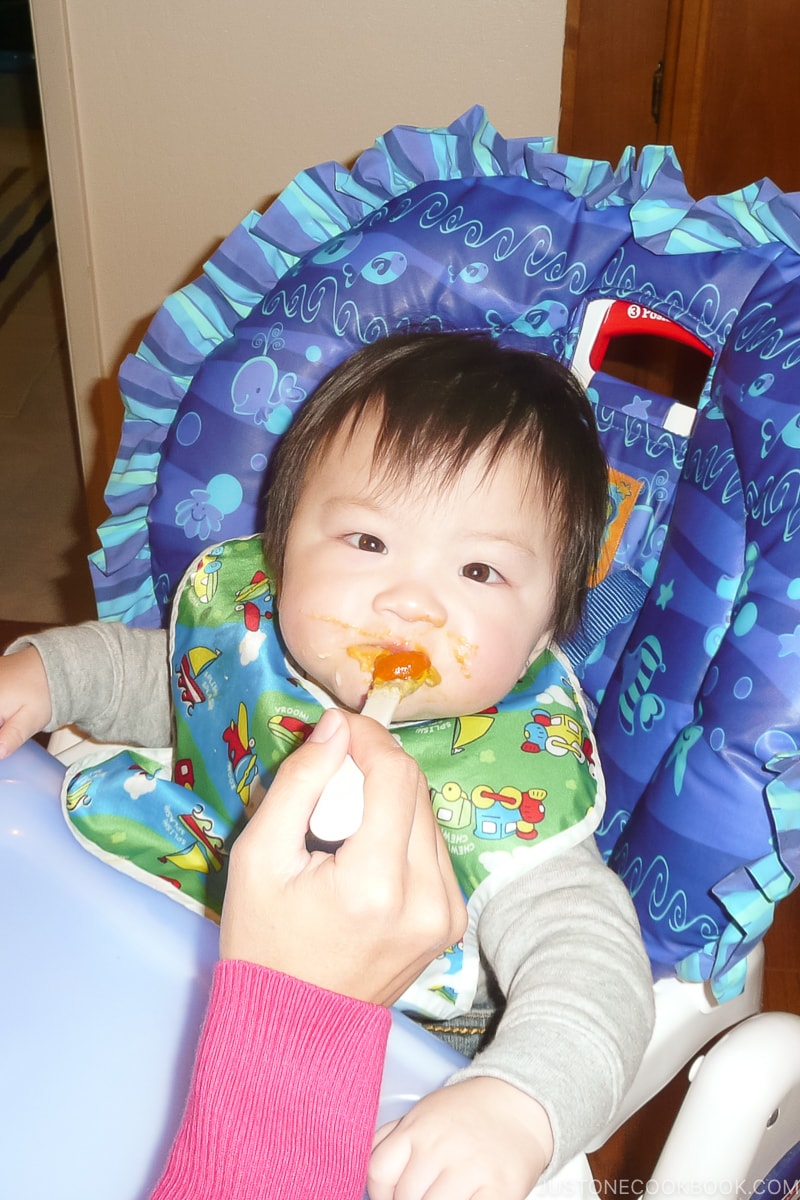 Over the years, we have received countless requests for information on baby food in Japan, and we have been listening! As a mom based in Tokyo with almost two years of feeding my always hungry little, I have some insight into what it's like feeding Japanese food to my child. In this part 2, I'll be answering readers' questions. So without further ado, let's get started!
💁🏻‍♀️ As mentioned in the previous post, please note that I am not a nutritionist, dietician, or expert in the field of baby food. For those who wish to introduce Japanese foods to your baby/child, please do your own research, vet your sources and consult your pediatricians.
Q. Do you have any recommendations for baby food recipe books and videos?
There are lots of baby food recipe books in Japan, which are available at any bookstore and library. Unfortunately, I couldn't find English translations of these books. For those of you who are interested in the Japanese version, these books are available on Amazon JP and on the Japanese bookstore Kinokuniya.
For all-rounder recipe books, I recommend:
Please check the publication date for the most up-to-date versions. Books published after 2019 should have the latest MHLW updates regarding food allergens.
For videos, I found YUCa's Japanese Cooking to be helpful at giving a solid introduction to Japanese baby food. She posts recipe videos in English from the pregnancy stage, baby and toddler foods. You can also check out recipes on her blog YUCa's Japanese Cooking.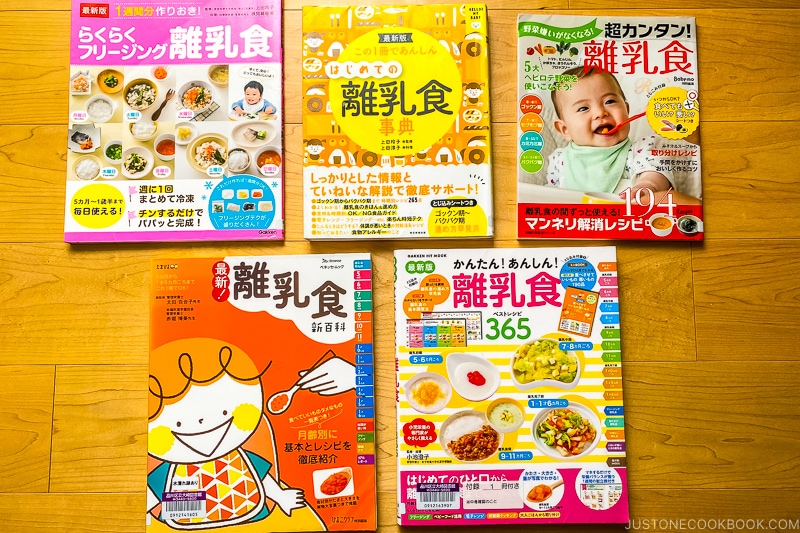 Q. When can I introduce sake, mirin, and miso to my baby?
The MHLW recommends waiting until the 9-11 month period to introduce mirin and sake to babies, although due to the high sugar content, the guideline suggests avoiding serving it to babies if possible. If you're cooking with sake/mirin for your family and serving a portion for your baby, make sure to cook off the alcohol well. For those concerned, you could swap with non-alcoholic mirin (みりん風調味料), water or dashi.
Miso can be introduced during the 7-8 month period but as it is high in salt, try introducing your baby to miso soup first since it's more bland. Also avoid miso-marinated meat or fish as it can be quite salty.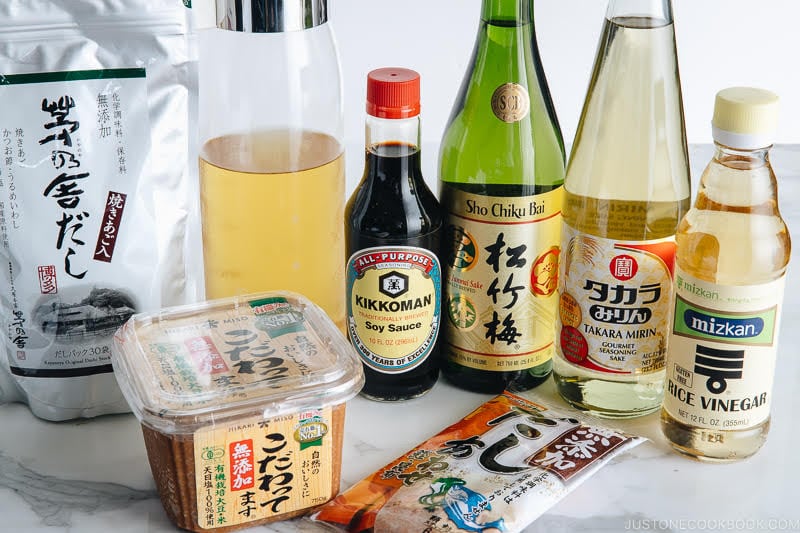 Q. What utensils do parents use when feeding their babies?
Parents usually use a fork and spoon made for feeding babies. There are many choices in Japan and many of them come with plastic cases. This helps keep the utensils clean when traveling or going out with baby.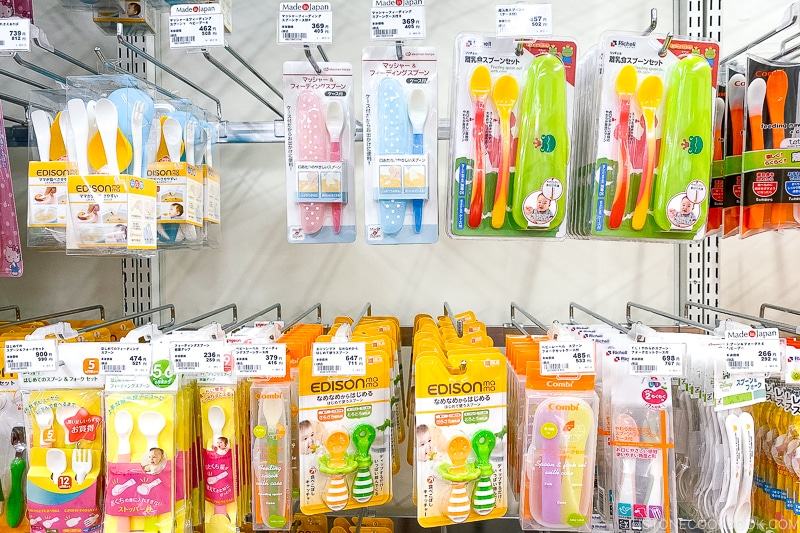 Q. When do Japanese children start using chopsticks?
Japanese children usually start using chopsticks around 2-3 years old. They typically start with trainer chopsticks to practice their motor skills until they are able to hold chopsticks on their own around 5-6 years old.
Like many other Asian countries, chopsticks are children's main utensil for eating (fork and spoons are also used). Proper use of chopsticks is crucial by the time children enter elementary school as school lunches are often eaten with chopsticks.
Improper use of chopsticks may get a reprimand by the teachers, and poor handling of chopsticks is often blamed on bad parenting (whether it's true or not). Thus, many parents make sure their little ones are able to properly hold their chopsticks by the time they start school.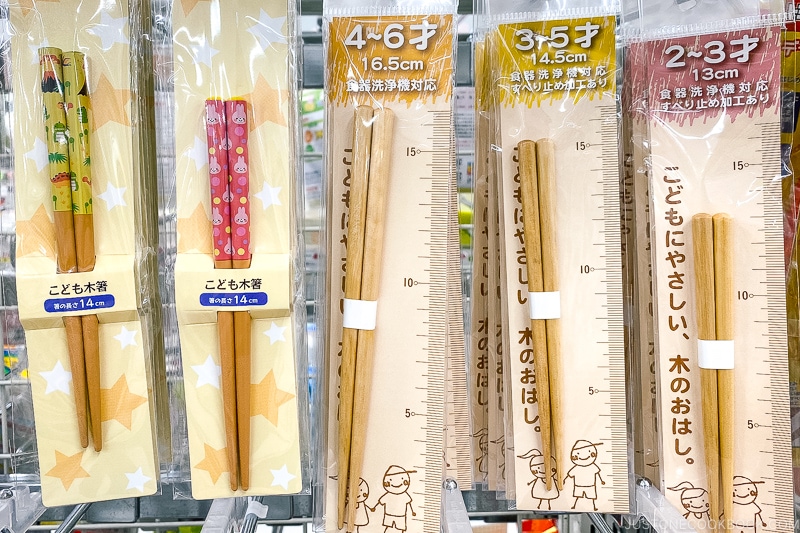 Q. Is it culturally acceptable to feed baby food in public?
For the most part, yes it's acceptable to feed baby food (store-bought or homemade) in public, such as at parks, entertainment facilities, food halls, and malls. Some family-friendly restaurants may even provide store-bought baby food. If you're unsure, you can always observe the other parents around you or just ask the service staff.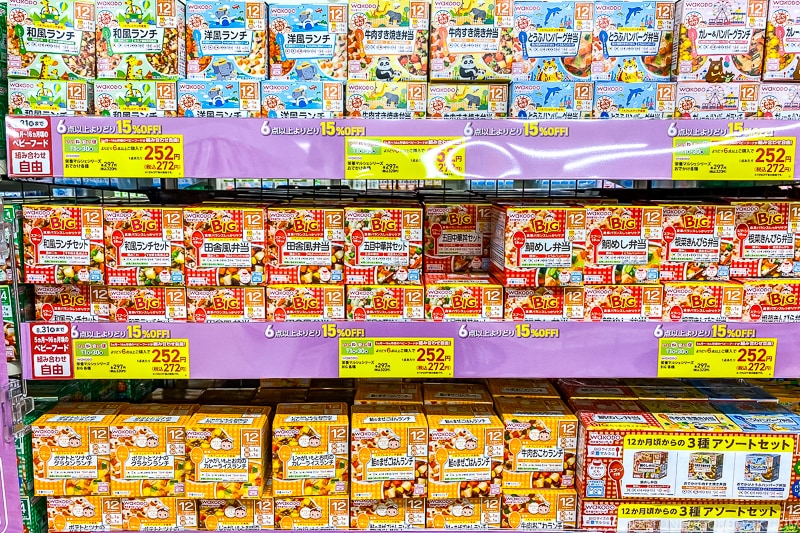 Q. Are parents strict about serving only organic foods to their babies?
I can only speak from my personal experience and observations of friends, not everyone is stuck to organic foods. But many, including myself, buy fresh produce directly from small-scale farms, many of which practice low pesticide farming (but is not organic certified).
One reason why organic food isn't widely available in Japan may be because unlike the U.S. and Europe, the agriculture sector in Japan is mostly small-scale family-owned, and thus the organic certification is costly for them to shoulder. The organic food selection at supermarkets tends to be limited and expensive for everyday meals.
Q. What are the major brands of Japanese baby food?
The major brands of baby food products in Japan are Wakodo, Kewpie and Pigeon. You will be able to find a huge selection at the big box store Akachanhonpo and Babies R Us, on Amazon JP and other online stores, but also at most supermarkets and drug stores. In addition to the major brands, I've also noticed new companies producing small batch and organic baby foods.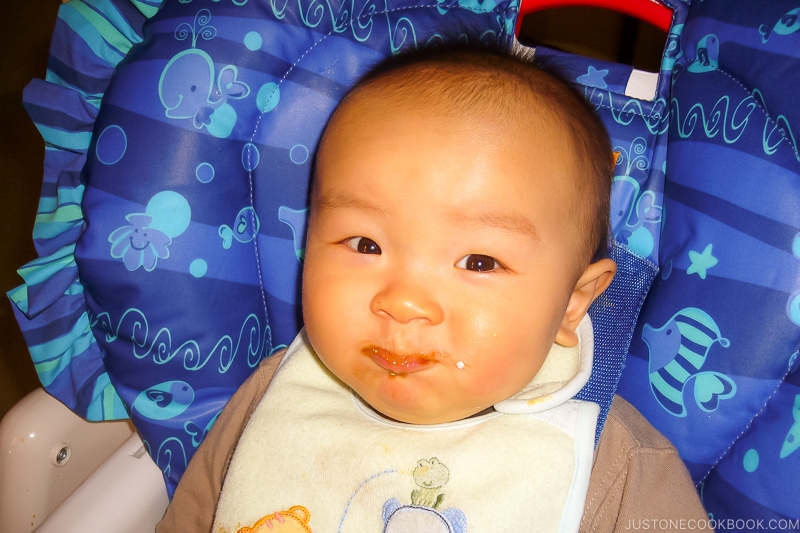 Q. Where can I purchase Japanese baby food products in the U.S. or outside of Japan?
Although I cannot verify, you may be able to find some Japanese baby food products at your local Japanese/Asian supermarket or online. The selection tend to be sparse (you can purchase baby noodles from Hakubaku on Amazon US) and a lot more expensive than the baby food made in your country.
An easy way to introduce Japanese food to your baby is to modify normal Japanese food products you can find at the Asian/Japanese supermarket such as rice, udon, somen, tofu, and dashi.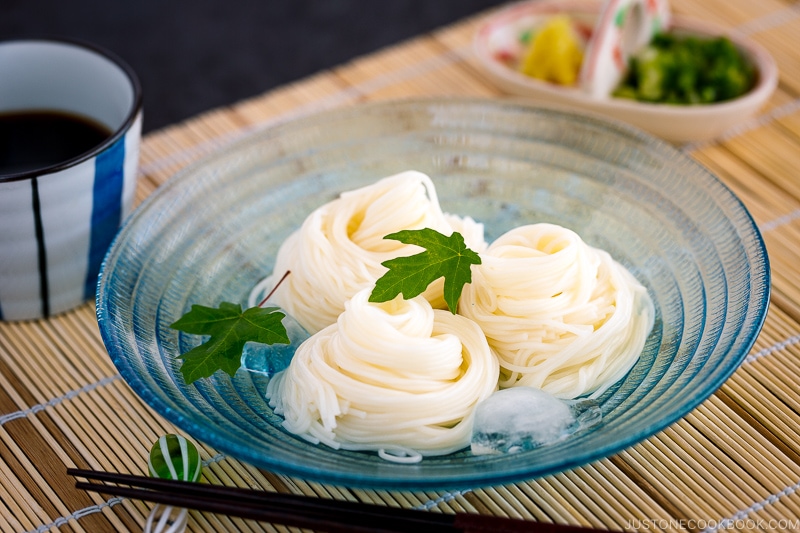 Q. Until what age do Japanese mothers breastfeed their babies?
Most pediatricians in Japan follow the WHO recommendation of breastfeeding up to 2 years of age or beyond. According to this 2021 poll conducted by an online baby retail store, 41.2% of mothers responded that they stopped breastfeeding around the 1 year – 1 year 6 month mark, followed by 32.3% of mothers stopping between 6 month – 1 year.
Q. Are there regional differences in baby food?
In general, the MHLW guidelines apply to all regions of Japan. However, as there are regional differences in ingredients such as miso, dashi, noodles, vegetables, and more, as well as local cuisines, so the baby food prepared by parents in Hokkaido may differ from the baby food in Fukuoka.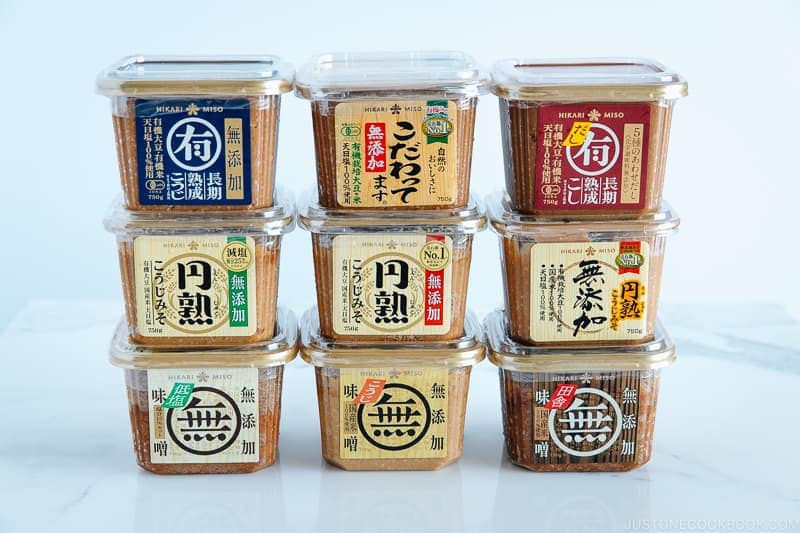 Thank you for reading! Hope you found this two part piece insightful. If there's any questions I didn't manage to address, please feel free to ask in the comments below, and I'll do my best to answer 🙂