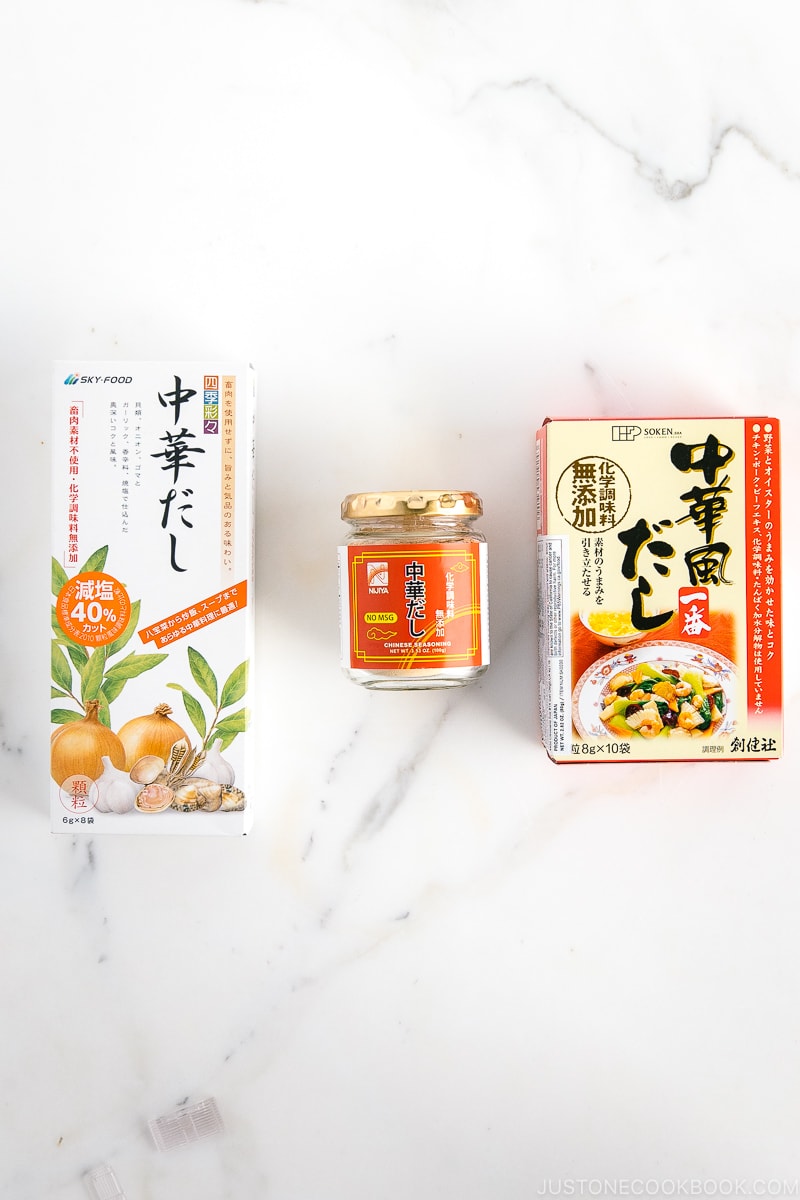 Chuka Dashi (中華だし) or Chuka-fu Dashi (中華風だし) are powdered seasonings made of chicken, pork, and oyster. Instead of using a dashi made with kombu, Japanese cuisine uses Chuka dashi to make Chinese-influenced dishes.
To make Chinese-style stock, you simply need to dissolve Chuka dashi powder in hot water. You can also sprinkle the seasoning in your stir-fry dishes as well.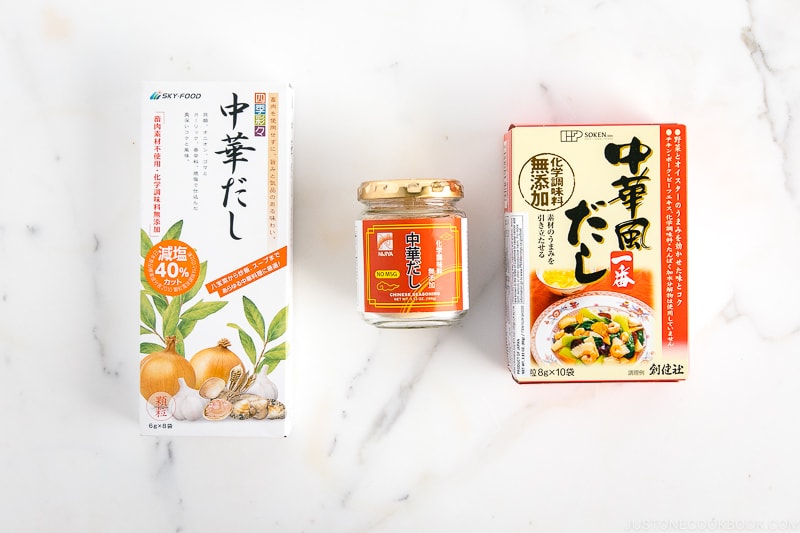 Toriagara Soup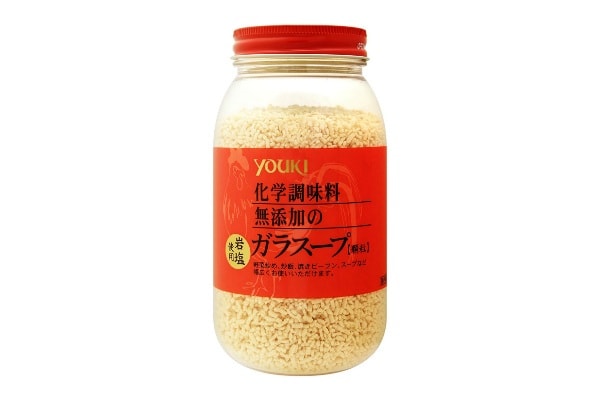 Alternatively, you can use Torigara Soup (鶏ガラスープの素) to make chicken stock for your Chinese recipes. The chicken stock tastes simpler than stock made with Chuka Dashi so it works well with any recipes.
If you like to make your own stock, please click Homemade Chicken Stock.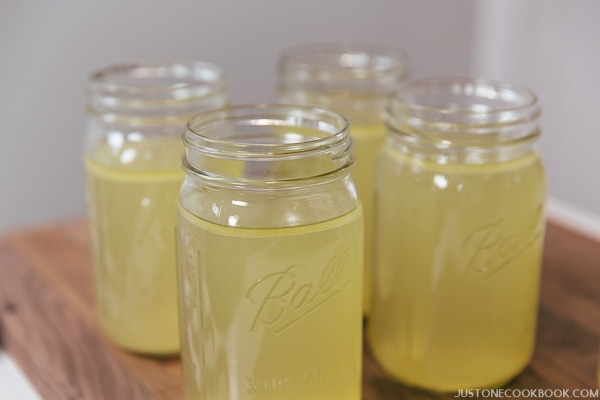 Recipe with Chuka Dashi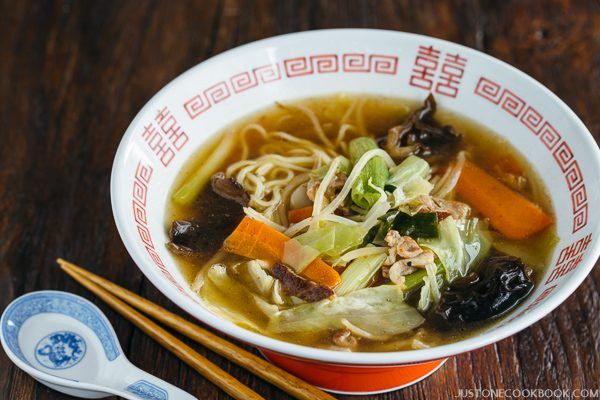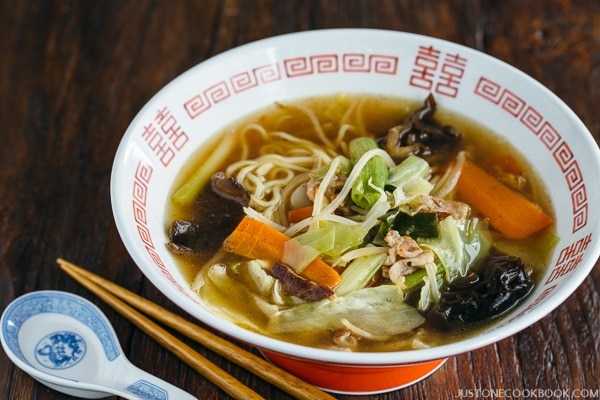 Tan-Men – A Chinese-style ramen soup noodle with stir-fried pork and vegetables