Chuka dashi, or Chinese seasoning, refers to powdered seasoning for Chinese and Chinese-inspired dishes. It's used to make broth for ramen noodles and add umami to stir-fries.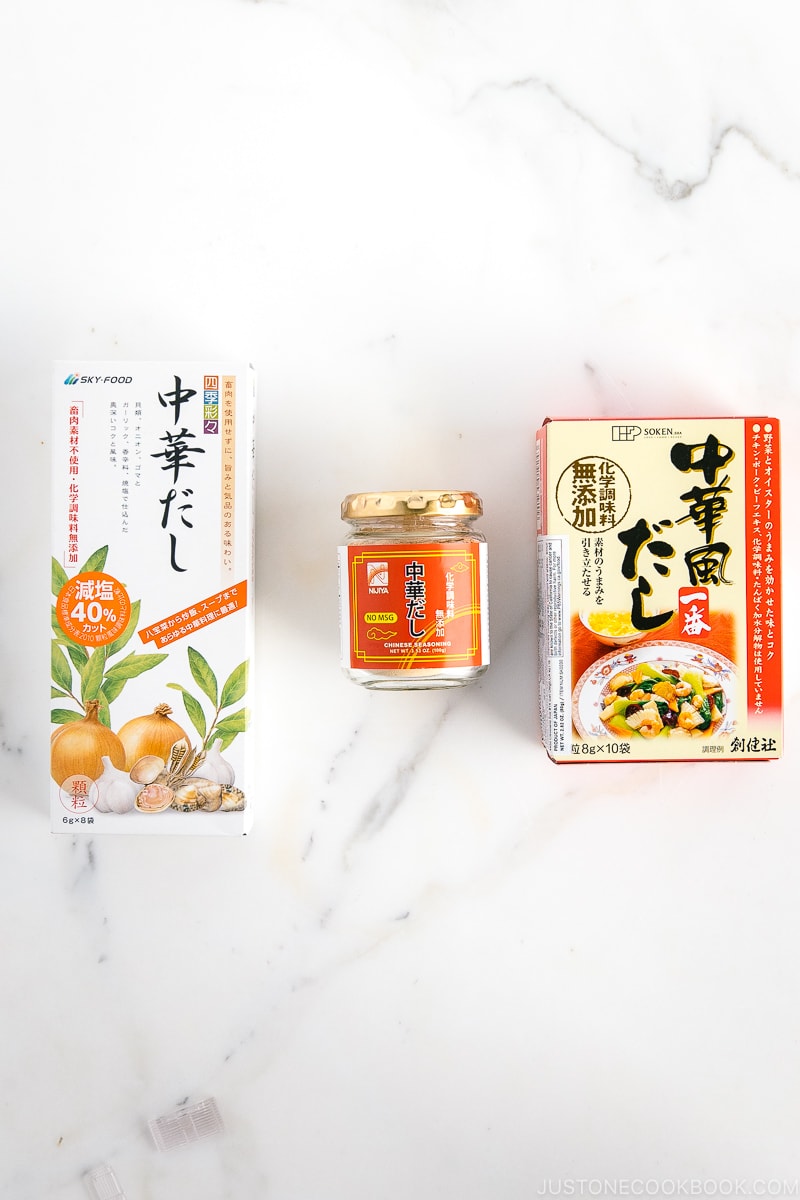 Chuka Dashi (中華だし) or Chuka-fu Dashi (中華風だし) refers to powdered seasonings made of chicken, pork, oyster, and vegetables such as mushrooms, onion, and ginger. The Japanese use the instant powder for many chuka ryori, Chinese-influenced dishes.
What Is Chuka Dashi
Chuka dashi is a stock seasoning in powder form primarily used for Chinese cooking. You can think of it as the Chinese version of dashi, except it doesn't contain kombu or bonito flakes.
Real Chinese stock (湯) requires boiling several proteins such as chicken, fish, pork, and aromatics for hours. Thus, chuka dashi is an extreme shortcut to preparing Chinese stock at home.
What Does It Taste
It has a bold and savory flavor, similar to stock cubes.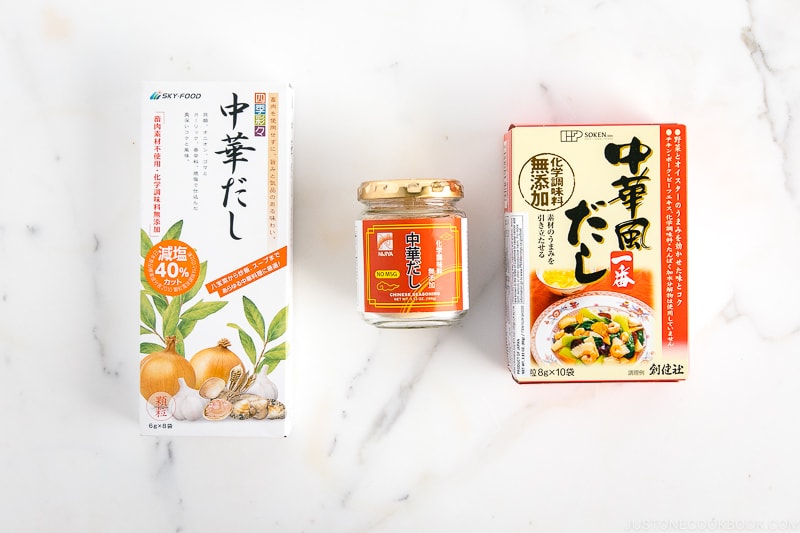 How To Use
You can use it to make stock by dissolving it in hot water or as a seasoning for stir-fries and salad dressings.
Torigara Soup
Alternatively, you can use Torigara Soup (鶏ガラスープの素), granulated chicken stock. The chicken stock tastes simpler than stock made with Chuka Dashi, so it works well with any recipe.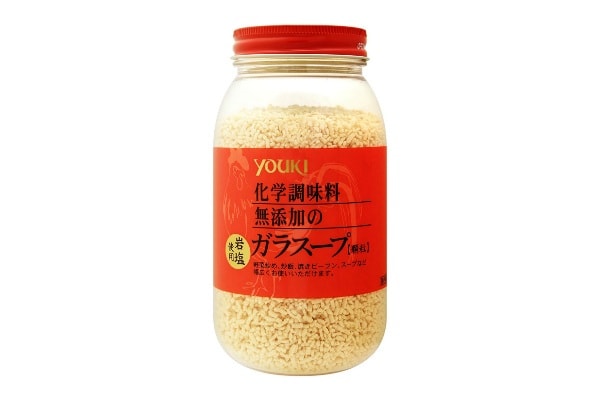 You could also make Homemade Chicken Stock. It's a Chinese version of chicken stock, so the herbs and spices slightly differ from the Western version.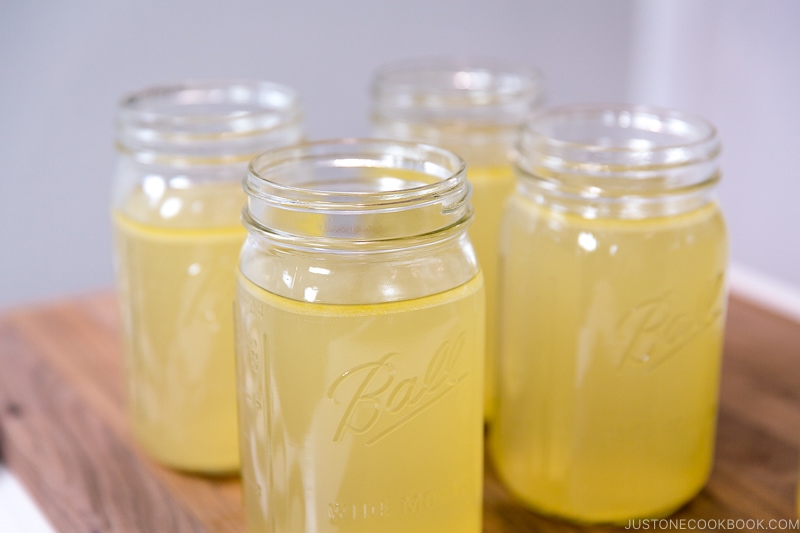 Recipe with Chuka Dashi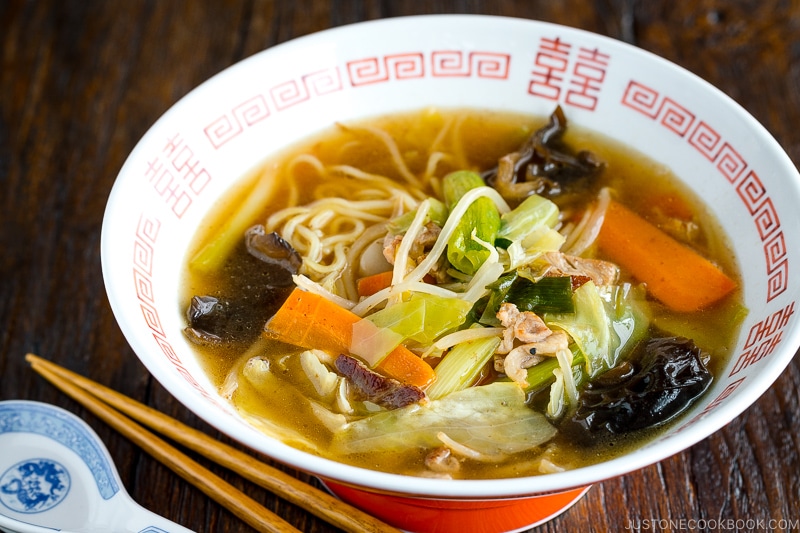 Where To Buy
You can find the two seasonings in the spice aisle of Japanese and Asian grocery stores.
---
Wish to learn more about Japanese cooking? Sign up for our free newsletter to receive cooking tips & recipe updates! And stay in touch with me on Facebook, Pinterest, YouTube, and Instagram.