What is the connection between Japanese and Chinese food? Learn how localized Chinese cuisine called Chuka Ryori won the hearts and stomachs of insatiable Japanese diners for generations.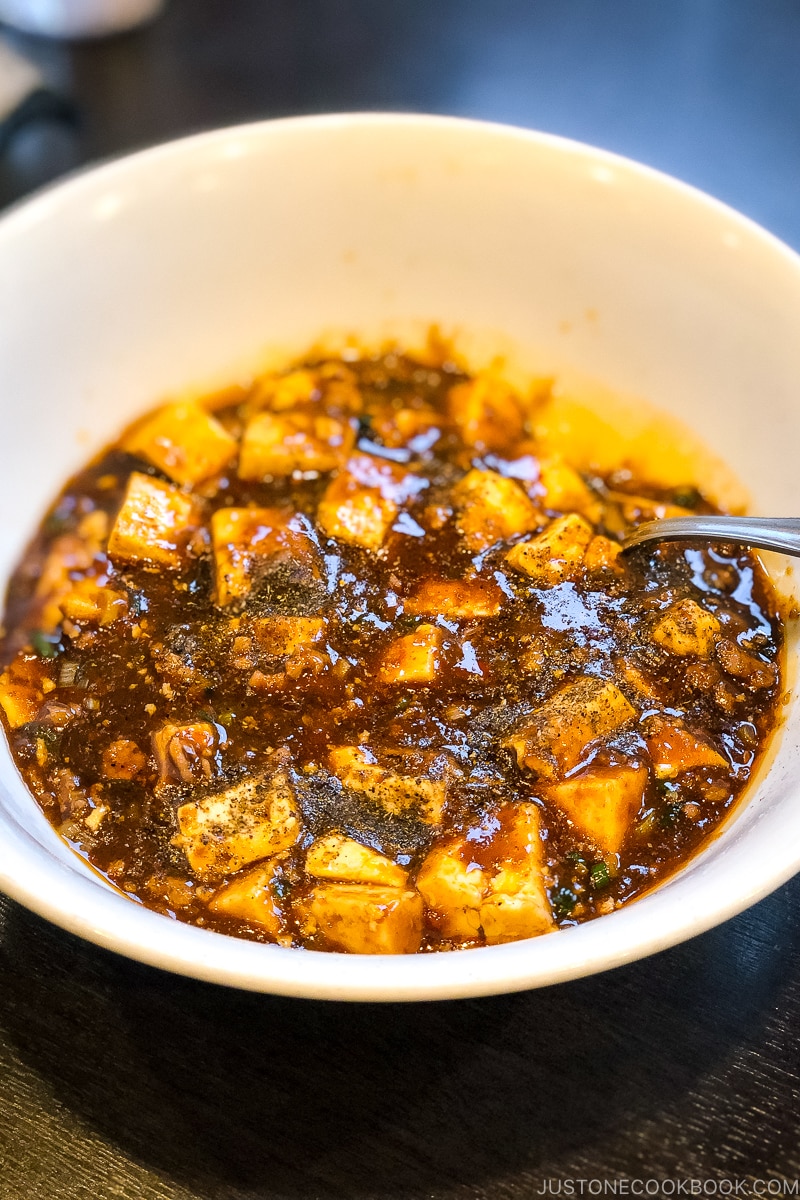 You may have noticed that some Japanese dishes look vaguely…Chinese?! Think Gyoza (餃子), Ramen (ラーメン), Chashu (焼豚), and stir-fries like Ebi Chili (エビチリ). From what you know about Washoku, the cooking style and ingredients do not seem very Japanese, yet these dishes starkly differ from the Chinese originals.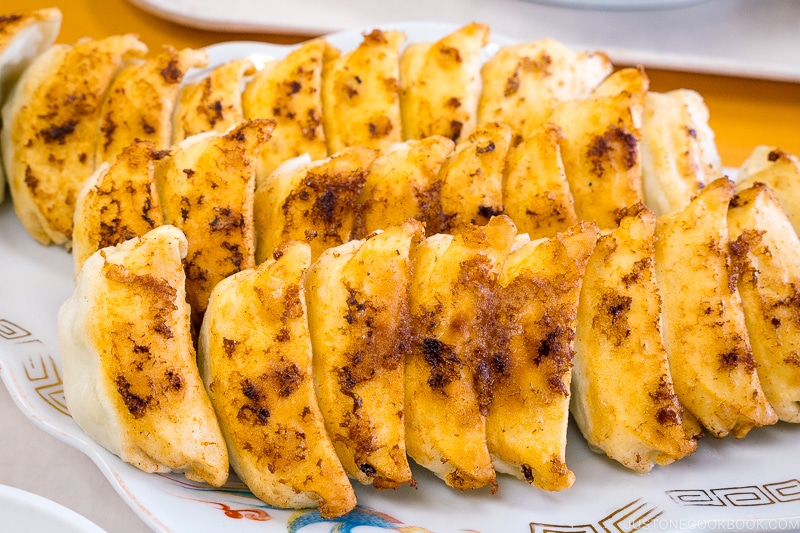 The Japanese wholeheartedly embrace this localized Chinese food, so much so that the number of Chinese restaurants in the country is second to Japanese restaurants (according to a 2016 study by the Japanese Ministry of Internal Affairs and Communications). There is a diverse array of Chinese restaurants to satisfy all diners, from the high end to the low, and restaurants specializing in a particular region or cuisine. Walk around any restaurant district or department store and you will find a handful of Chinese restaurants and any supermarket will carry instant mixes that guarantee a steaming plate of stir fry within minutes.
So why and how has the Japanese embraced Chinese cuisine? The answer lies in the long and rich history between the two countries.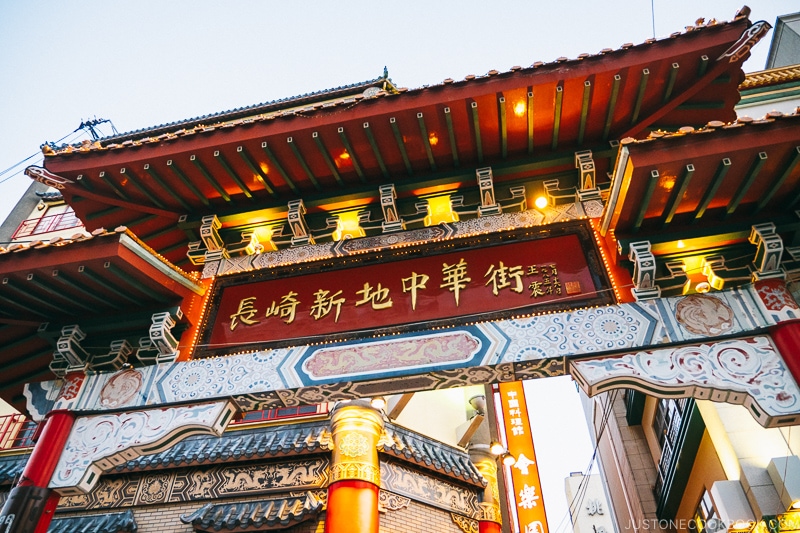 Chuka Ryori (中華料理) and Chugoku Ryori (中国料理)
To begin, one must understand the difference between Chuka Ryori (中華料理) and Chugoku Ryori (中国料理). In English, both would translate to "Chinese cuisine" however, there is a difference if you're searching for recipes or restaurants in Japanese.
Chugoku Ryori refers to the cuisine from mainland China (Chugoku = mainland China, Ryori = cuisine/cooking). In Japan, the restaurants tend to be high end and located in populated cities, with Chinese chefs or Japanese chefs trained in China. The tables tend to be round with a Lazy Susan turntable in the center and the meals are banquet style. The menu can range from shark fin soup, Shanghainese crab, Peking duck, and authentic dishes comparable to what can be found on the mainland. Some restaurants specialize in a specific region such as Canton or Sichuan.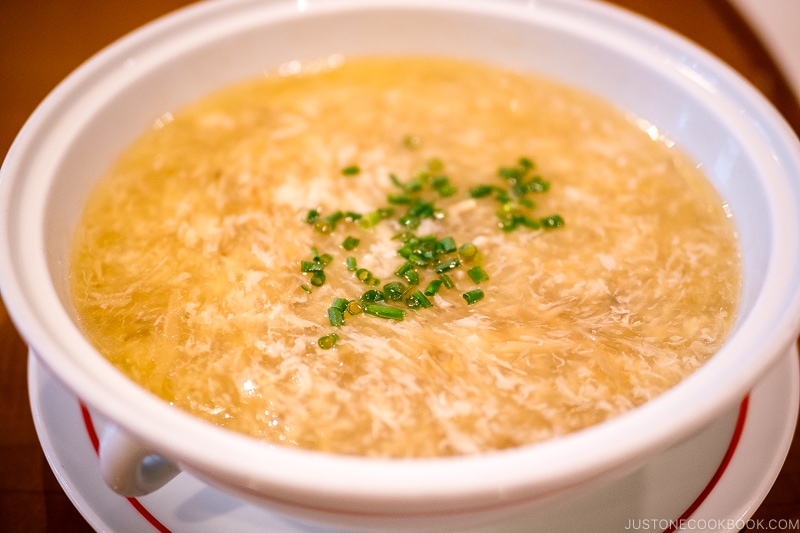 On the other hand, Chuka Ryori refers to Japanese-Chinese cuisine. In terms of restaurants, they are most likely small scale mom-and-pop shops run by Japanese chefs. These unassuming shops are scattered all over the country, found at any local restaurant street. Most likely the menu will offer classic staples such as fried rice, ramen, mapo tofu, and the like. The price range also tends to be much affordable for the everyday meal.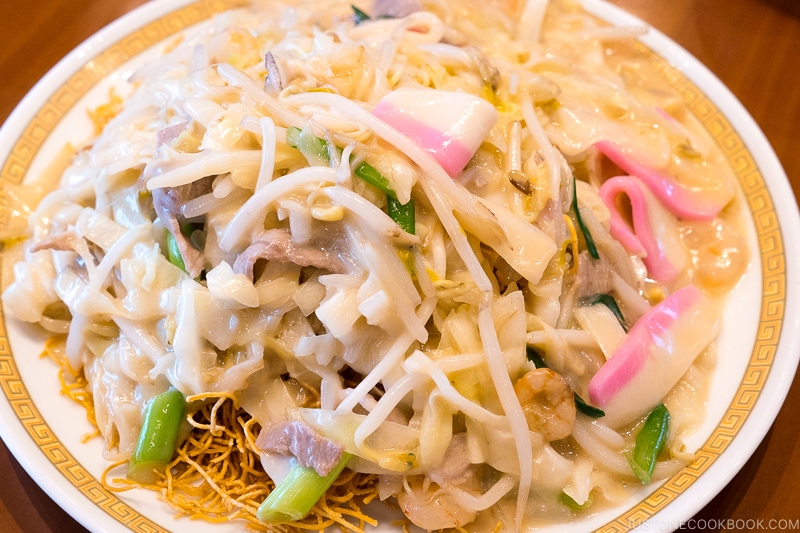 For the Chinese diner, they may be bewildered that the foods are not at all authentic! The mapo tofu is comparatively tame than the fiery numbing mala spiced original. Ambiguously named dishes like Chuka-don (中華丼; literally "Chinese rice bowl" – stir fry over rice), Tenshin-han (天津飯; "Tianjin rice bowl" – crab meat omelette over rice), and Hiyashi Chuka (冷やし中華 ; "chilled Chinese" – chilled ramen noodles) do not exist in China, despite the names.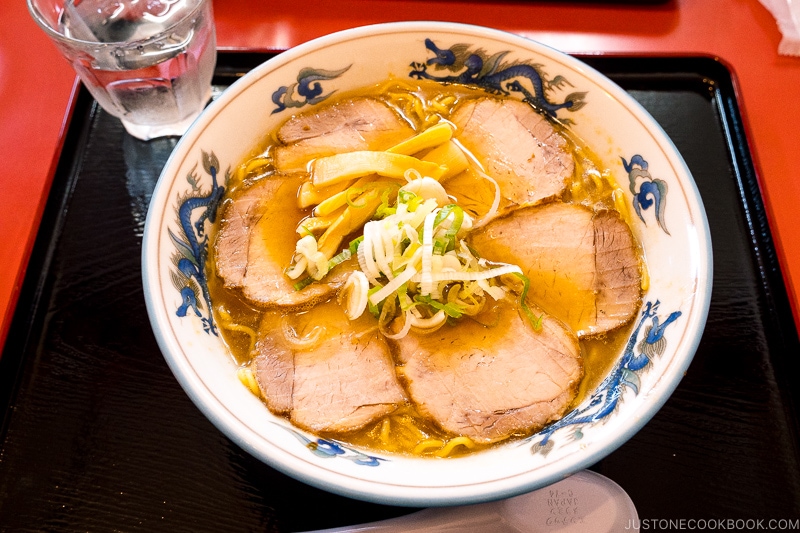 Chuka Ryori has its roots in Chinese cuisine but has evolved over time to suit the Japanese palate. It can be said that Chuka Ryori is its own category.
To add confusion to an already clearly defined category, the term Honkaku Chuka (本格中華), "authentic Chinese cuisine," gets thrown around, distinguishing itself from Chuka Ryori. Similar to how the terms "artisanal" and "authentic" are used in English, the adjectives does not carry much weight.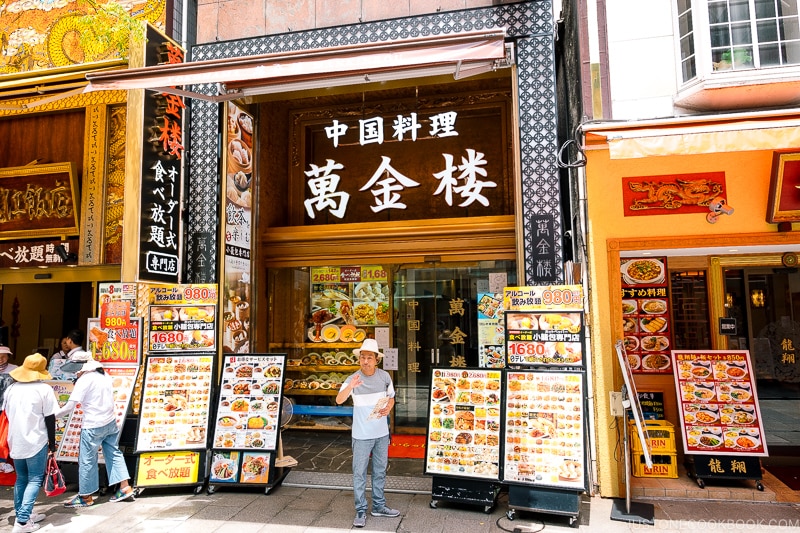 Chuka Ryori: The History
To understand Chuka Ryori, the historical context plays a key role in what and how Chinese cuisine fused and nestled amongst the hungry Japanese population.
To begin, China-Japan relations span centuries, where the trade of goods and services, as well as cultural exchanges, took place as early as 1st century B.C. Notably, silk, green tea, Buddhism, and Kanji (Chinese characters) were brought over from China and many Japanese scholars studied in China to bring back their newfound knowledge.
In terms of food history, this goes back to the Edo era (1603-1868) where trade with Portuguese and Chinese merchants took place in Dejima, Nagasaki prefecture. The port was the window to the rest of the world, as the Edo era was a 400 year period of isolationism. The Chinese merchants from Guangdong and Fujian provinces would often bring cooks and hired help during their residence, some setting up restaurants in Dejima. While these restaurants catered towards the Chinese merchants, rumors of the new cuisine soon spread outside of Deijima.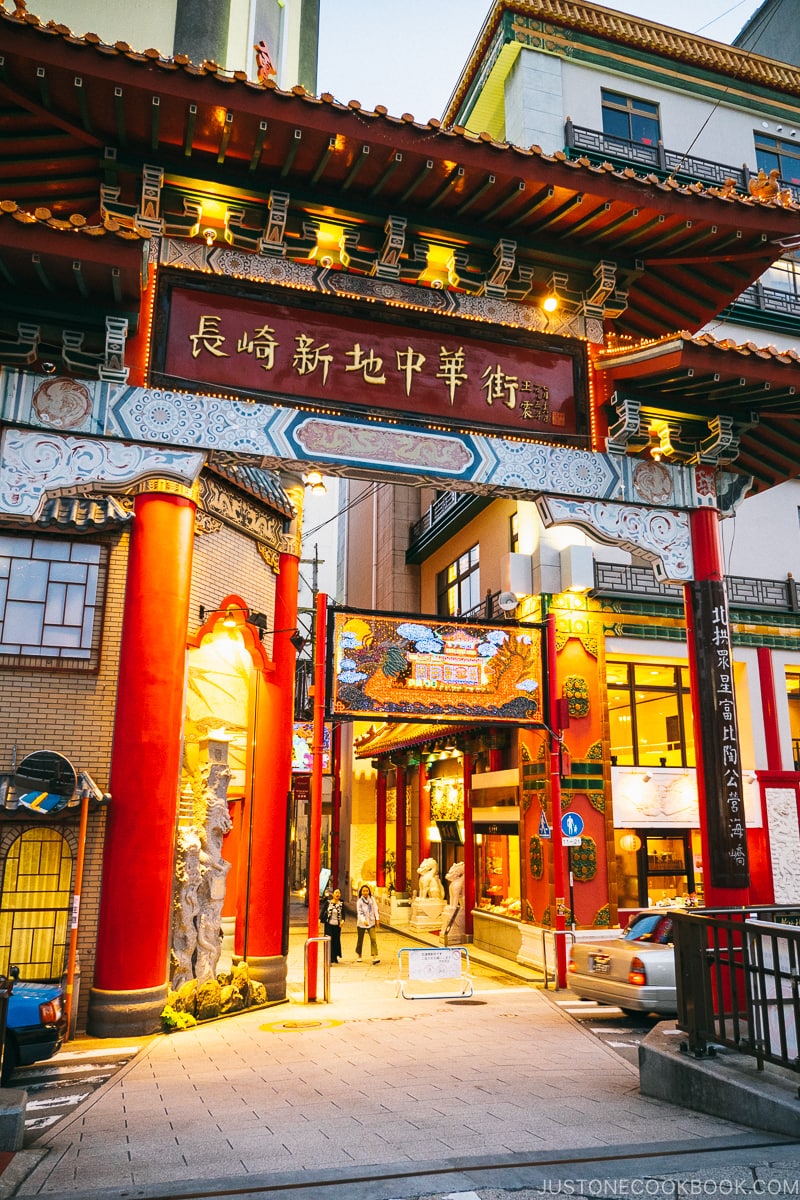 This inspired Shippoku Ryori (卓袱料理). The banquet-style meal was served at round tables with chairs, which was a novel concept compared to the Japanese meal served on individual trays and the diners seated on tatami mats. Shippoku Ryori fused the best of Chinese, European and Japanese cuisines, and the dishes featured new ingredients such as fowl and game meats, sugar, and spices foreign to Japanese cuisine. Shippoku Ryori can still be found in Nagasaki today, at traditional Japanese inns and high-end restaurants.
How Chuka Ryori Evolved and Flourished in Japan
The Sino-Japanese Friendship and Trade Treaty of 1871 brought a huge influx of Chinese immigrants to Japan, establishing Chinatowns across the country in port cities such as Yokohama and Kobe. Chinese restaurants also flourished, although most were still catered towards Chinese diners.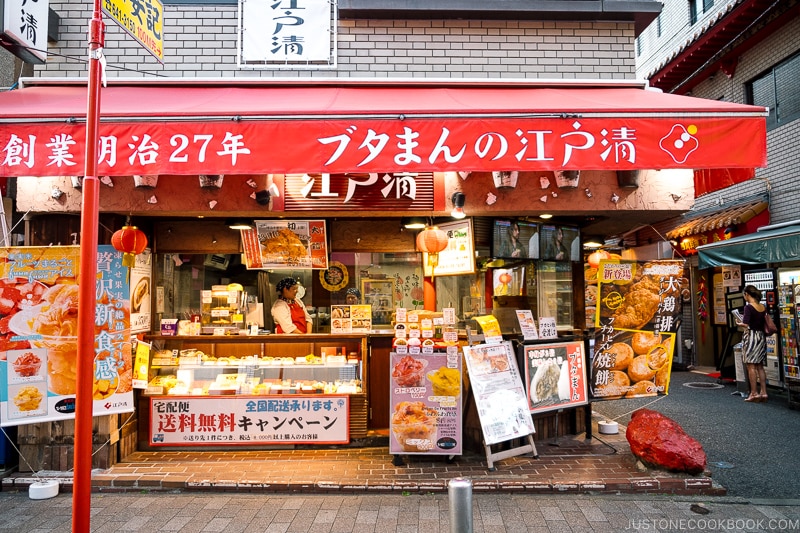 There was a steep decline of Chinese immigrants during the First and Second Sino-Japanese War (1894 – 1895, 1937-1945), but the craving for the cuisine surged among the Japanese clientele. This resulted in Japanese chefs opening up Chinese restaurants to fill the gap. In 1910, the first ramen shop Rairaiken (来々軒) opened in Asakusa, and in 1921 Shinjuku Nakamuraya (新宿中村屋) sold the first Nikuman.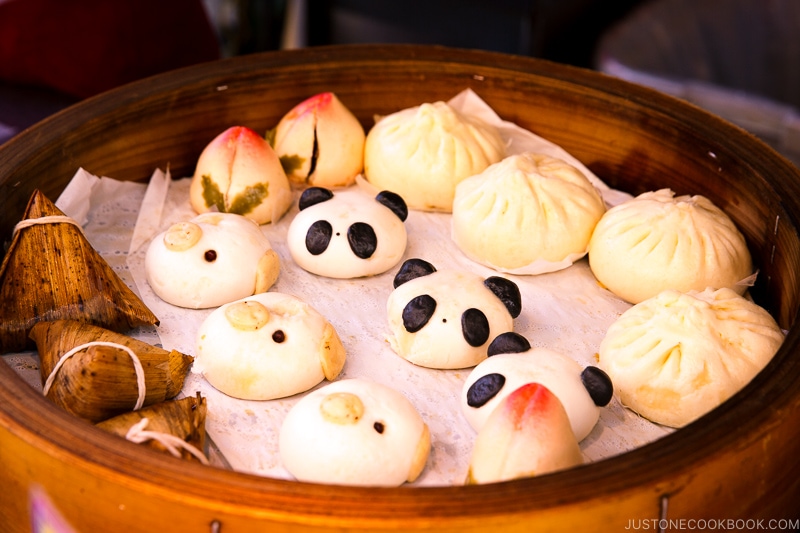 With the end of WWII and the return of Japanese soldiers and settlers from Manchuria, they brought back the taste of northern Chinese cuisine. Many returnees set up food stalls in the black markets to make a living, and one of the popular offerings was gyoza.
The origins of Gyoza called Jiaozi have a signature thick and chewy skin, is a meal on its own (wheat being the staple crop in northern China), and is boiled or steamed to serve. But when these dumplings were recreated in Japan, they were steam fried and served as a side dish along with a bowl of rice, as it is customary to serve rice at a meal. Gyoza (derived from the northern Mandarin dialect) quickly popularized among Japanese households not only for its deliciousness, but for its relatively cheap ingredients, nutrition, adaptability, and ease of making.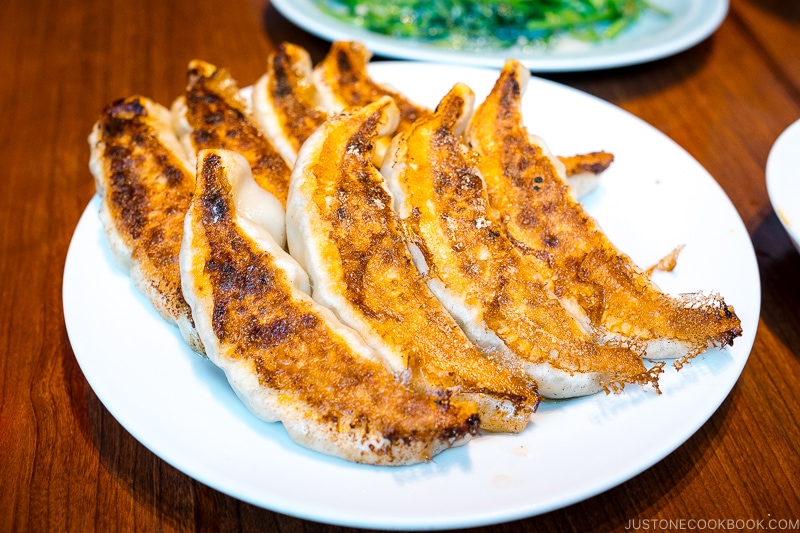 Who is Chen Kenmin?
There are many Chinese chefs and cookbook authors who popularized Chinese cuisine to the Japanese, but one notable figure is chef Chen Kenmin (陳健民), who brought Chinese food to the home kitchens. Born in Sichuan, Chen Kenmin emigrated to Japan in 1952 to open restaurants specializing in Chinese imperial cuisine.
However, he shifted focus by modifying his hometown Sichuan recipes to cater to the spice adverse Japanese palate. While Sichuan cuisine was relatively unknown at the time, he opened Shisen Hanten (四川飯店) in 1958, a high-end restaurant specializing in Sichuan cuisine. But his biggest breakthrough was his TV appearance on the popular housewives show "Kyono Ryori" (きょうの料理), which was critical in introducing Sichuan cuisine from high-end restaurants to the home kitchens.
By using ingredients easily found at Japanese supermarkets and toning down the fiery spices, he made Chinese food more approachable. Thus, while his take of Chinese food was far from authentic (and he openly admitted this throughout his career), his localized Chinese recipes were beloved by the masses.
Some examples of his modified recipes include:
Mapo Tofu (麻婆豆腐) made with ground pork and leeks instead of beef and garlic greens and omitted the spices
Twice Cooked Pork (回鍋肉) made with the more readily available sliced pork belly instead of simmered pork belly
Ebi Chili (エビチリ), an adaptation of Chili Shrimp (干烧明虾) seasoned with ketchup and egg yolks instead of Doubanjian
Dan Dan Noodles (担々麺) in soup, to bring down the spice with the addition of sesame paste for creaminess
Readers may be more familiar with his son, Chen Kenichi (陳 建一) of Iron Chef fame. It can be said that the Chens greatly contributed to the wide appeal and love of Chinese cuisine to the Japanese by understanding and adapting to the local preferences.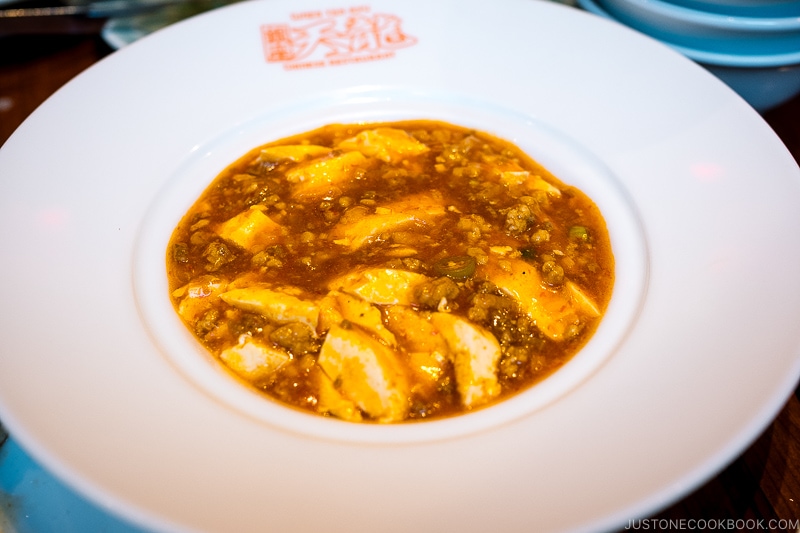 Where Can I Find Chuka Ryori Restaurants?
Walk around any restaurant district in Japan, regardless of population size and you will bound to find at least one Chuka Ryori restaurant. It may not be in the highly trafficked areas, rather may be situated in a side street or a quieter area. These shops may look old school, a true hole in the wall kind of vibe, with furnishings from a bygone era. But while the food may seem a high cry from real Chinese food, the dishes served most likely have nourished the locals for decades. There are some Chuka Ryori restaurants that have reached celebrity status, but most are very inconspicuous neighborly shops.
There are also nationwide casual dining restaurants such as Bamiyan (バーミヤン), Gyoza no Ousho (餃子の王将), Hidakaya (日高屋), and others that serve Chuka Ryori.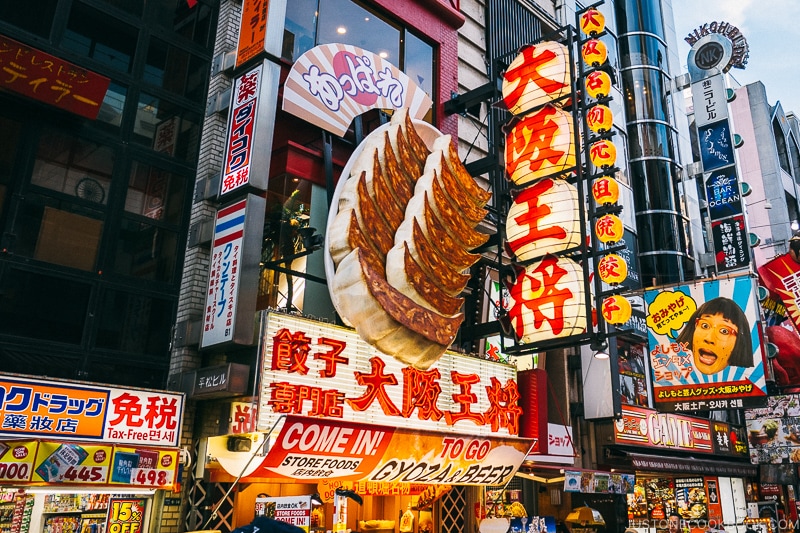 What Are Some Popular Chuka Ryori Recipes?
What are your favorite Chuka Ryori recipes? Have you encountered localized Chinese cuisine in other countries? Please share in the comment box below!