Join us as we tour Dazaifu Tenmangu, the burial place of Michizane Sugawara – a respected scholar who was exiled to Dazaifu by the Emperor.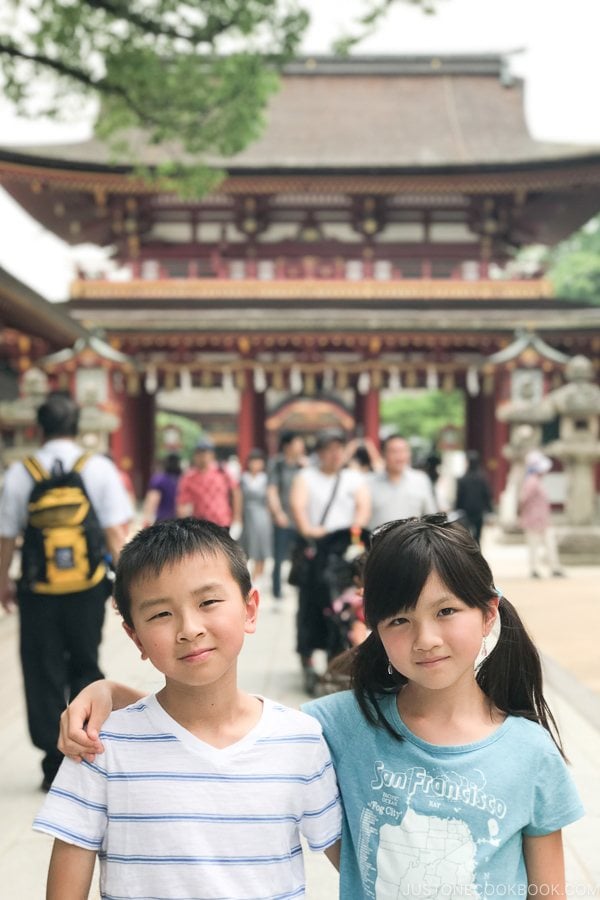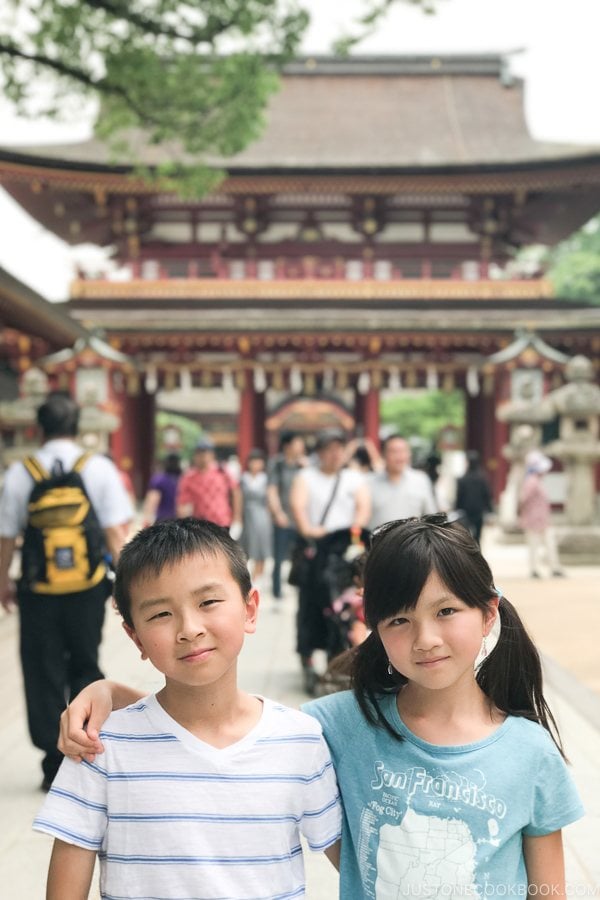 Established over 1,300 years ago, Dazaifu was the location of the imperial office governing the Kyushu region. Today, it is the best known for the shrine dedicated to academics and scholars and Michizane Sugawara – Tenmangu.
To get to Dazaifu, we took the bus from Hakata Bus Terminal. The bus terminal is conveniently located in the northwest corner of Hakata Station. The bus fare each way is 600 yen (as of April 2018) and takes 40 minutes. You can visit Nishitetsu for more info (there are other bus passes you can purchase including Fukuoka 1 day pass and open-top bus).
Besides Tenmangu, there are other locations you can visit in Dazaifu if you have extra time including Kyushu National Museum, Kaidan-in, Komyozenji Temple, and the former ruins of Dazaifu Government Office.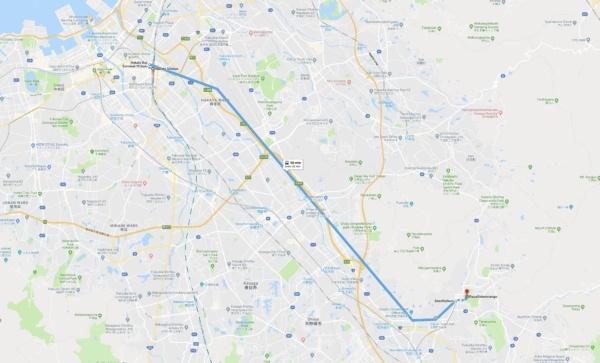 A quick 40 minute later, we're in Dazaifu!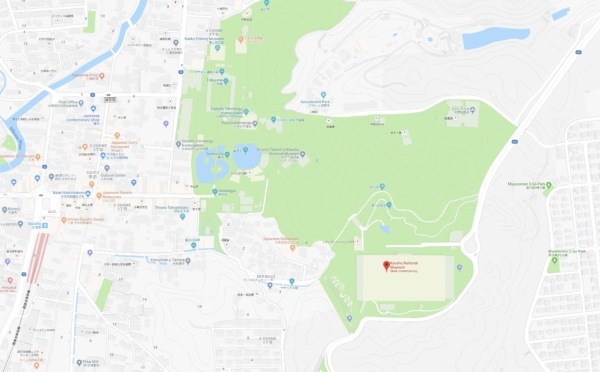 As you get off the bus stop, walk east (if you're not sure just follow the crowd) along a paved path. There are food stands and souvenir shops that line the street as you walk towards the shrine.
A lot of the shops all sell umegae mochi (梅ヶ枝餅), a Japanese treat stuffed with red bean inside that's a local specialty (with plum symbol stamped on top). Why the plum symbol? More explanations below.
Besides the Japanese snack shops, there's also a Starbucks. I know they are everywhere but this Starbucks is a bit unique. It has 2,000 sticks that create an interesting 3D design both outside and inside the store. This particular Starbucks often makes the world's most interesting Starbucks list.
Once you get passed the stores, you'll arrive at the shrine. Dazaifu Tenmangu is dedicated to Michizane Sugawara (菅原 道真), the god of culture and learning. Michizane was born into a family of scholar that served the emperor. Due to a political sabotage by Fujiwara clan and Minamoto-no-Hikaru, Michizane was banished to Dazaifu and died 3 years later at age 57.
Why the plum symbol on the mochi? Michizane loved plums and legend has it his favorite tree uprooted itself from Kyoto to Dazaifu to join him when he got banished.
The first torii gate near the entrance to the shrine.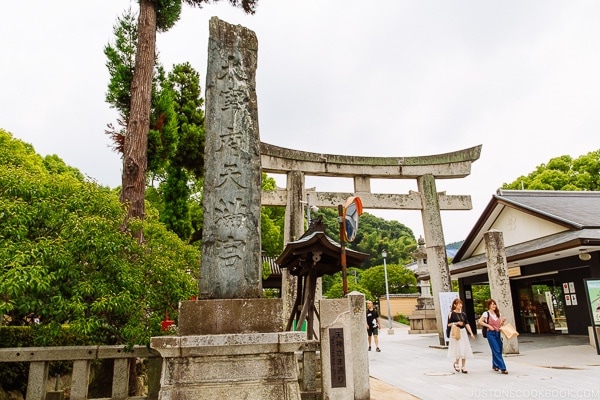 There are 11 statues of oxen at the shrine and it is believed by rubbing its head will make a person smarter. Why the statue of oxen? During Michizane's funeral, the ox that pulled the coffin suddenly refused to move and stopped. The location where the ox stopped is where Michizane was buried.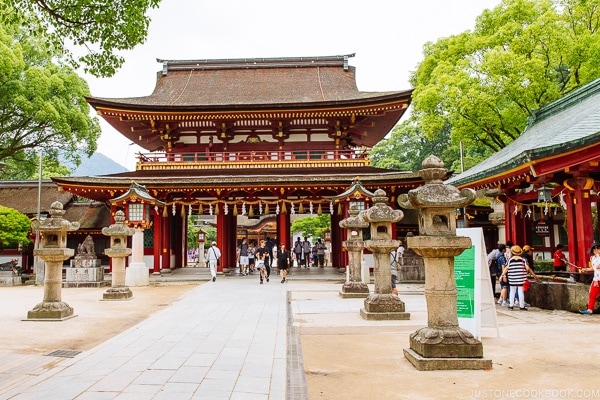 If you are in Fukuoka, take a day trip to Dazaifu and enjoy the beautiful grounds of Tenmangu and story of Michiza Sugawara. Kyushu National Museum is right next door so head on over and check it out before heading back to Hakata for ramen. Don't forget to take in the breathtaking city view from Hakata Port Tower and Fukuoka Castle.
For more Just One Cookbook travel series please visit our travel page.