Introducing March 2022 JOC Cooking Challenge!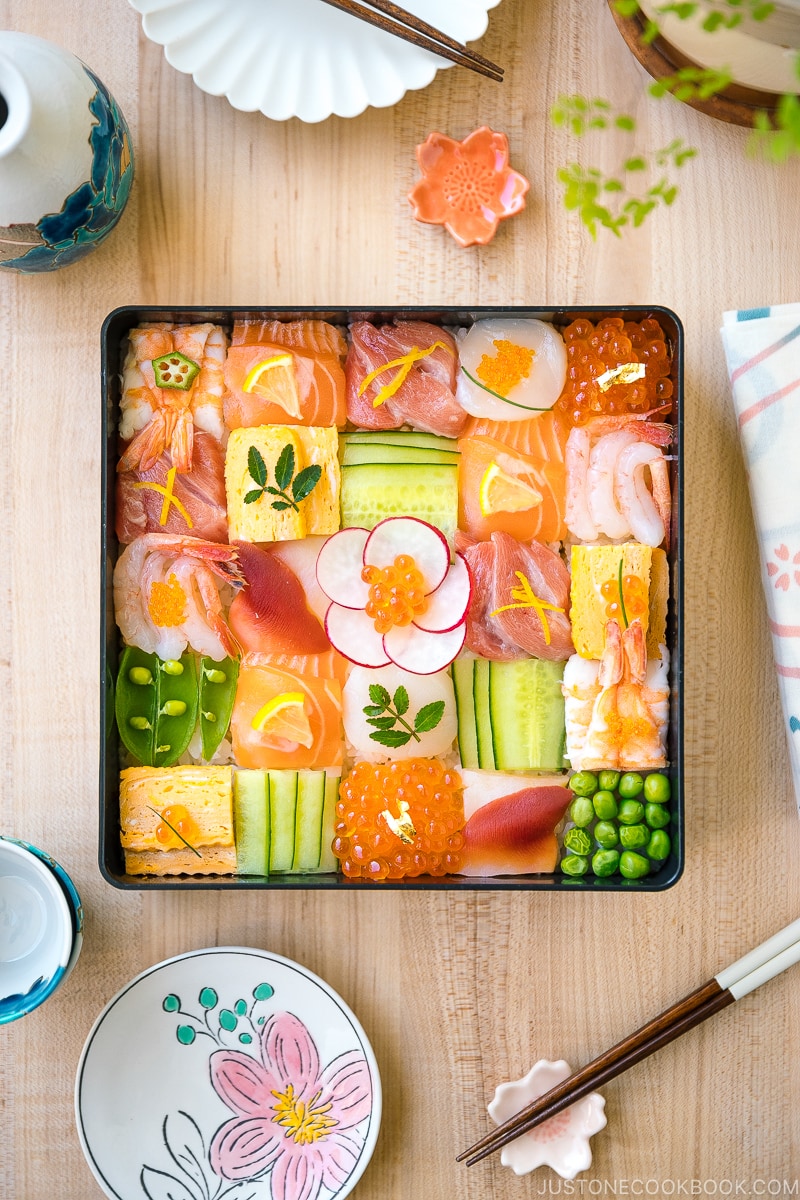 Welcome to our very first JOC Cooking Challenge!
I'm beyond excited to get started! If you missed our announcement last week about this new event on JOC, you can read this introduction post.
What is JOC Cooking Challenge
It's a quarterly online event on Just One Cookbook where I share a new recipe for you to make at home, and in return, you just need to snap a picture of the final dish and share it with us!
The JOC Cooking Challenge months are March, June, September, and December.
The Recipe for March 2022 JOC Cooking Challenge
The first recipe for our very first cooking challenge is Mosaic Sushi.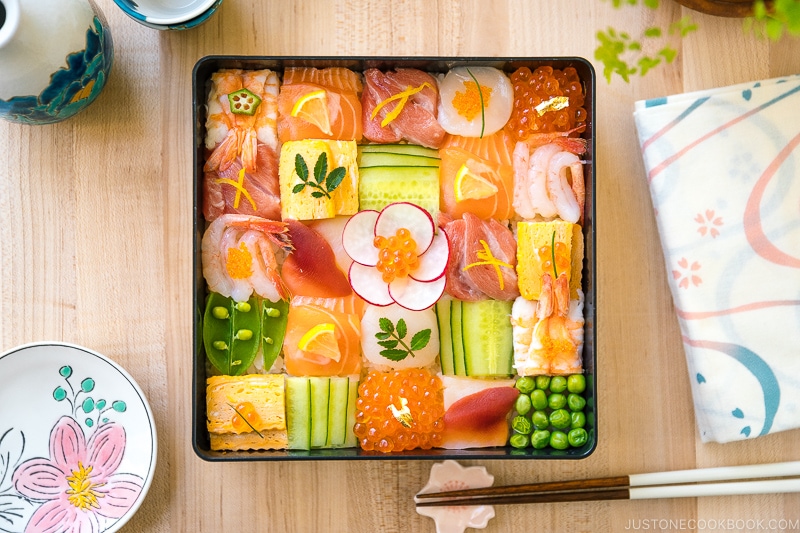 This colorful Mosaic Sushi features sashimi, tamagoyaki rolled omelette, and vegetables arranged in a checkerboard pattern over sushi rice. It's a feast for the senses! Despite its exquisite presentation, anyone can make it at home with different types of ingredients.
I also shared a Vegan Mosaic Sushi just to give you an idea. Use whatever ingredients you can get to make it colorful and pretty!
The beauty of this recipe is in its flexibility. The options for toppings are endless. You can customize this sushi to suit your aesthetic senses of color, shape, texture, and flavor. It's highly adaptable to what's in season and available in your local markets. You can also change up the toppings based on your dietary preferences.
Above all, have fun with it. Get creative with different combinations of ingredients that appeal to you! You're only limited by your imagination!
The Cooking Challenge Prize
This contest is open to everyone worldwide. We randomly select 3 winners at the end of the JOC Cooking Challenge month using random.org.
Each winner will receive a $100 Amazon gift card.
Everyone who participates in the JOC Cooking Challenge and sends us the recipe photo via email is automatically entered into the prize draw.
Please note that we will not judge based on the creations, but you need to make sure your submission meets the scope of the recipe.
How to Join JOC Cooking Challenge
Recipe: We publish a post with a new challenge recipe on the 1st of every quarterly month (March, June, September, December).
Cook: Cook the recipe during that month.
Send: Send your recipe photo to us via email (contest@justonecookbook.com) before 12 pm PST on the last day of the month. This counts as an automatic entry for your chance to win the prize (only one entry per person). Feel free to include any funny moments, kitchen mishaps, or difficulties that you come across during the process. We'd love to hear your stories!
Visit the JOC Cooking Challenge (main page) if you have any questions.
We look forward to seeing your recipe photos in our inbox!
Readers' Mosaic Sushi Submissions (144 Entries)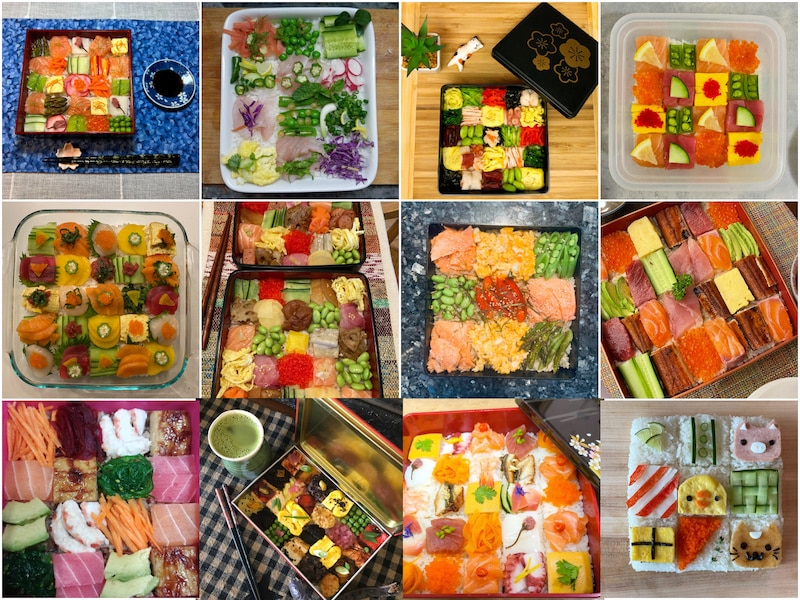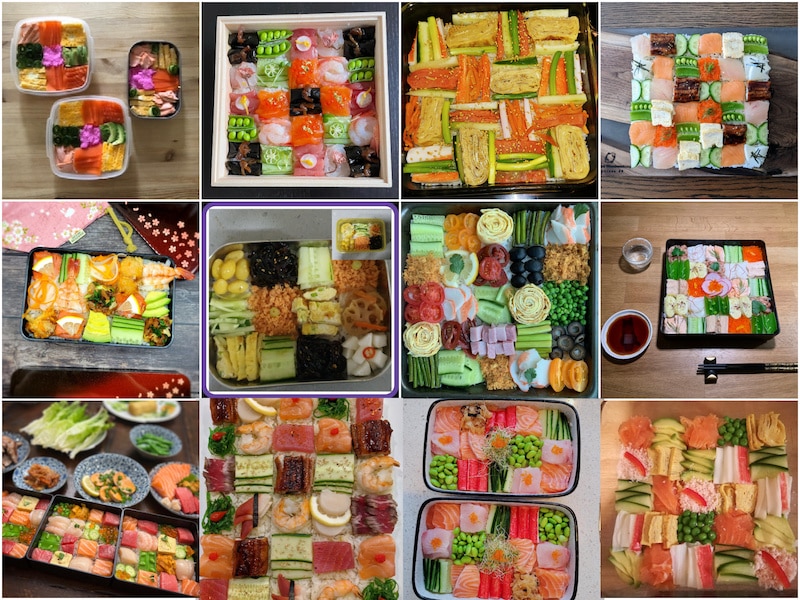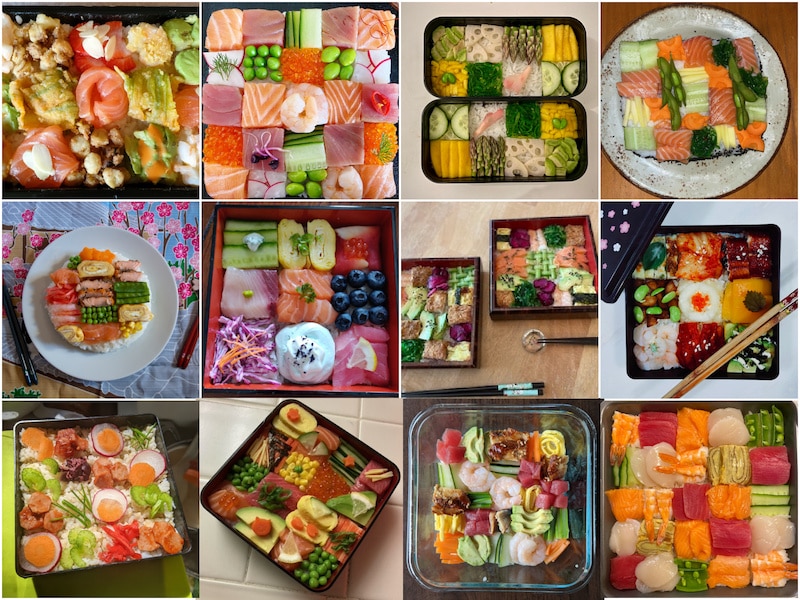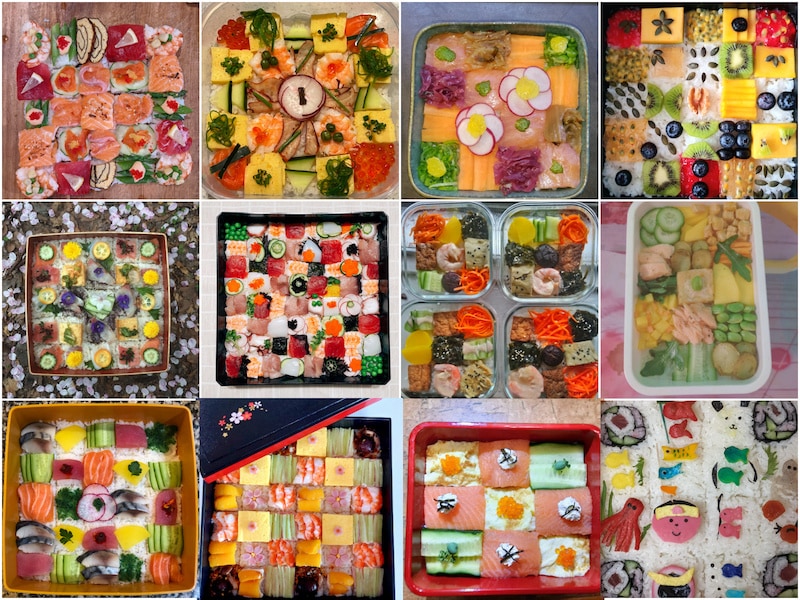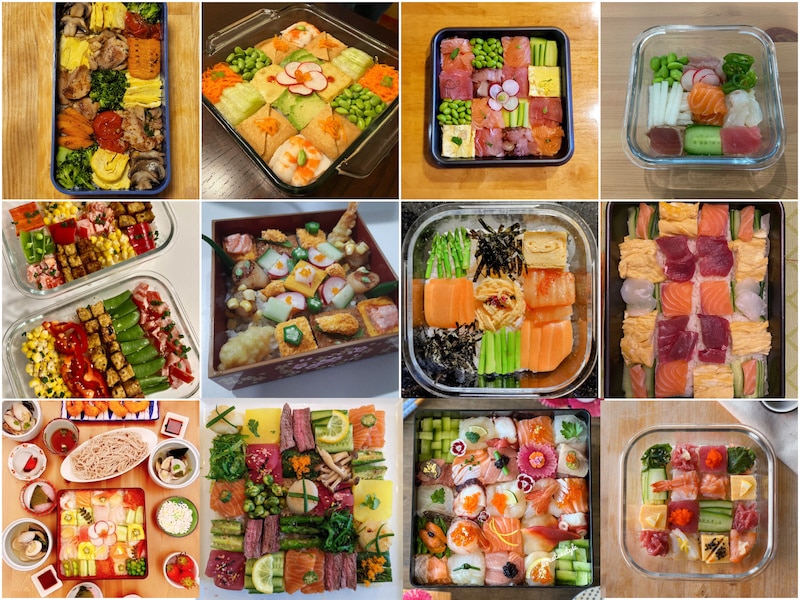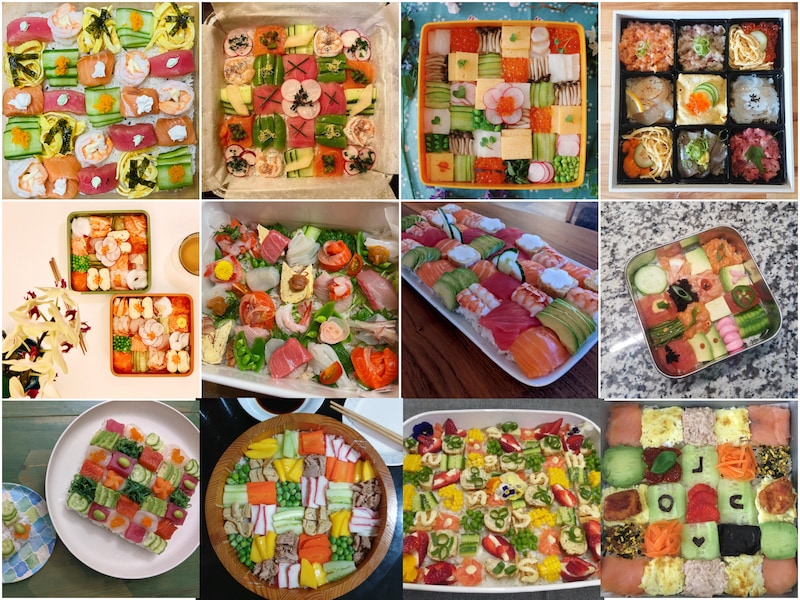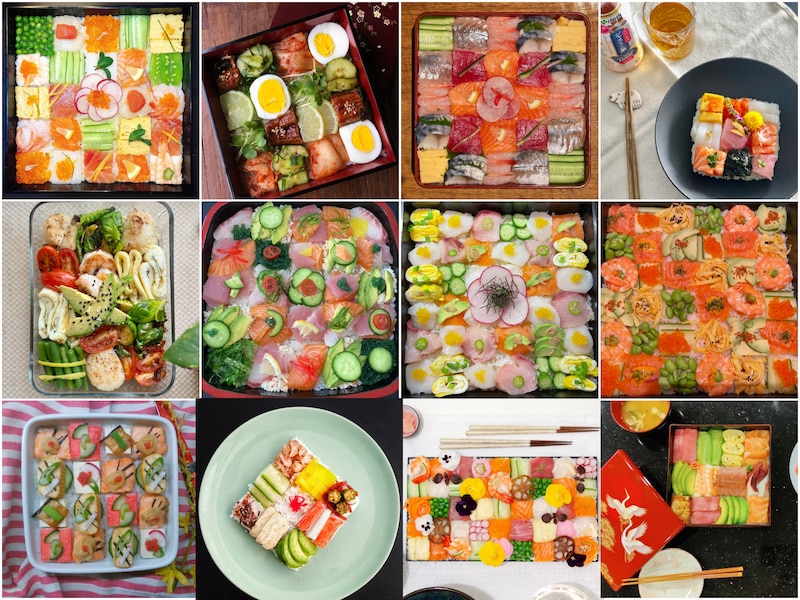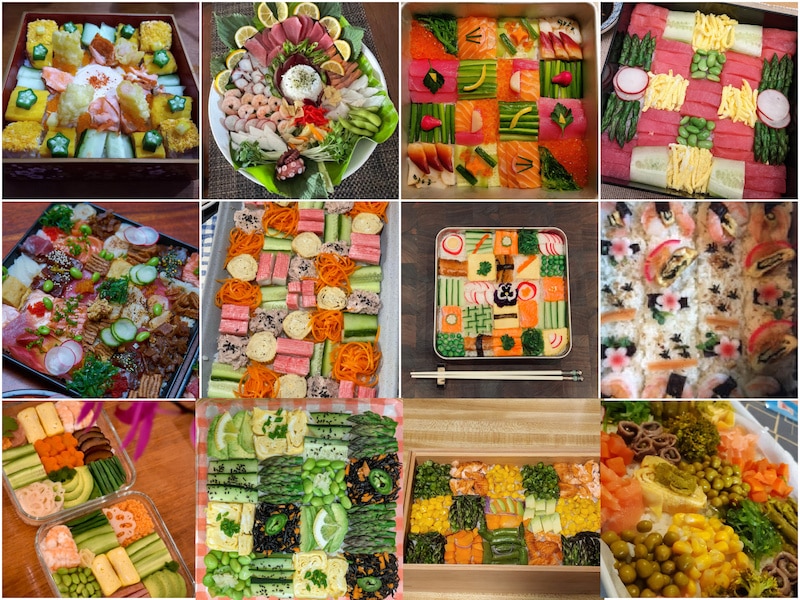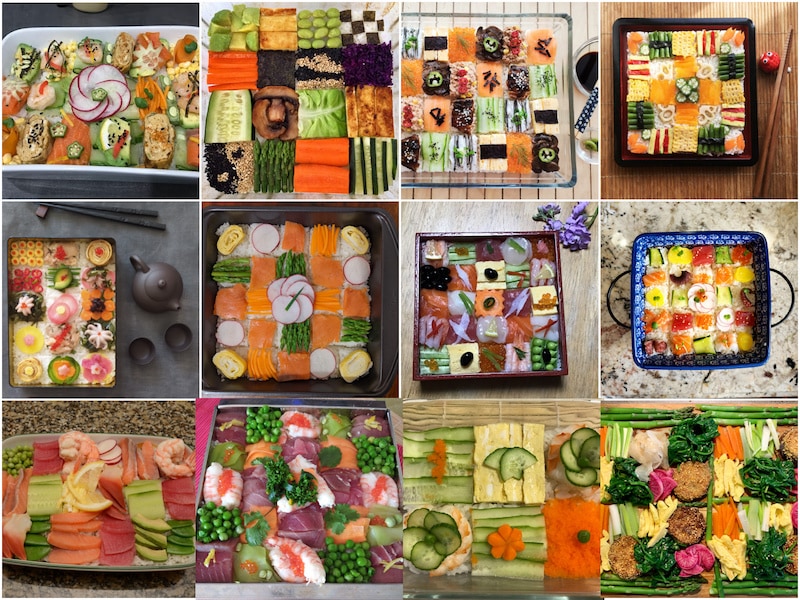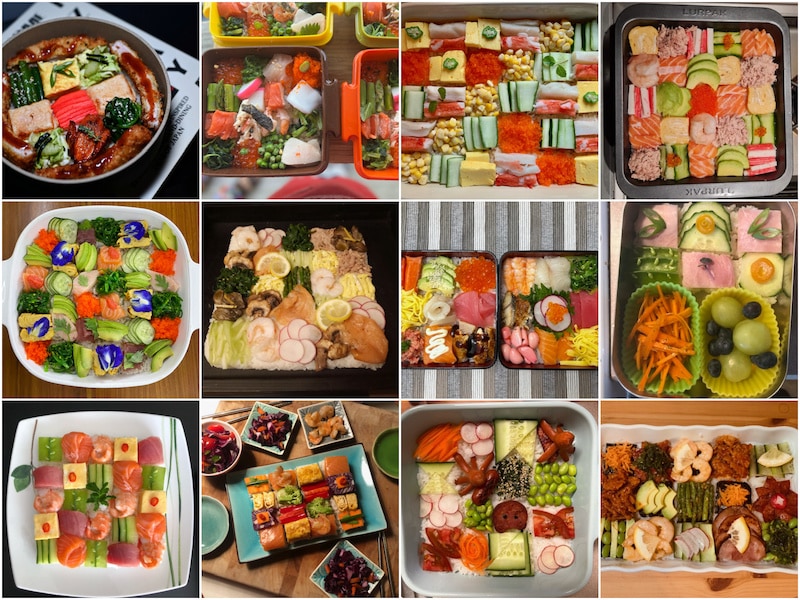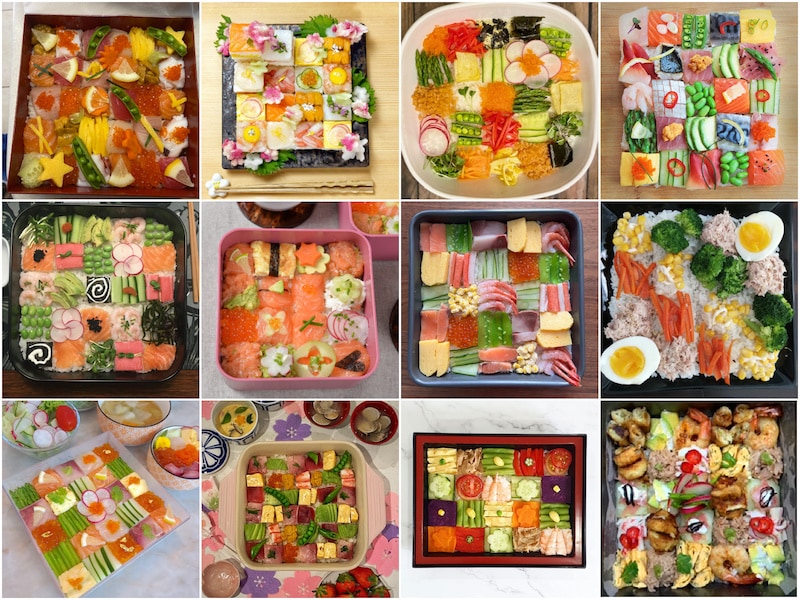 JOC Cooking Challenge March 2022 Winners
Congratulations! We will contact you shortly via email.