Considering a trip to Japan with kids? Here's an insider guide you need to know about traveling with kids in Japan. With some advanced planning, you would have a rewarding time as Japan is an exciting and safe country to visit with your little ones.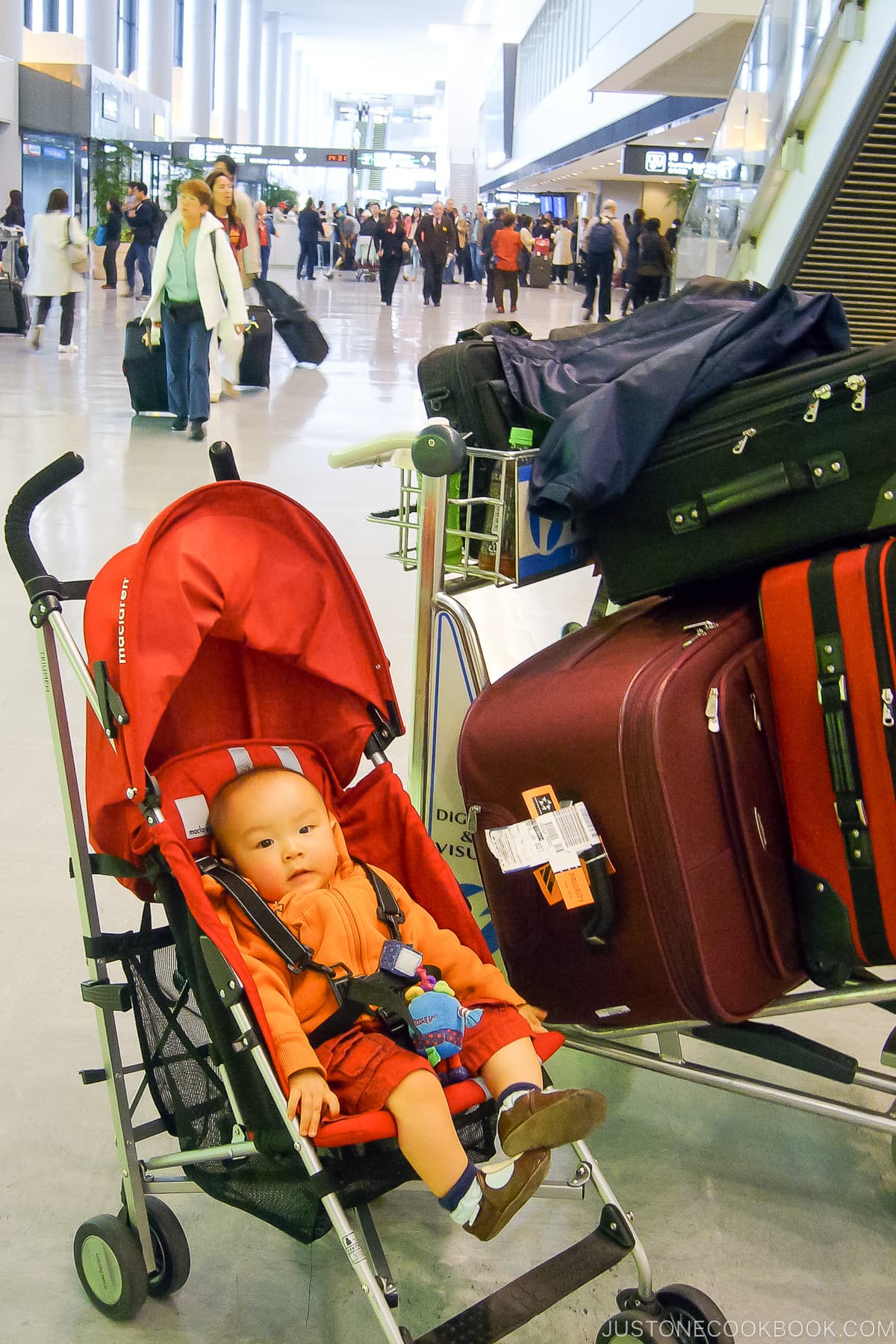 *The images in this post are Nami and Mr. JOC's kids while they were in Japan, and not mine.
Traveling with small children to a foreign country can be intimidating. Luckily, Japan is a destination that is easy and safe to explore with kids—thanks to the well-thought-out infrastructure and kids-friendly amenities. As an American-Japanese living in Japan, I have experienced firsthand what it is like to get around and explore my own home country with my 3-year-old daughter by my side.
Moving about with children poses challenges and the unexpected can happen, but if you keep an open mind, I promise you would have an enjoyable and rewarding trip. While the pace may be a little slower, you will chance upon some hidden gems and interesting discoveries along the way!
Here's my guide to help you plan your family trip so you would have a wonderful time in this unique and culturally rich country.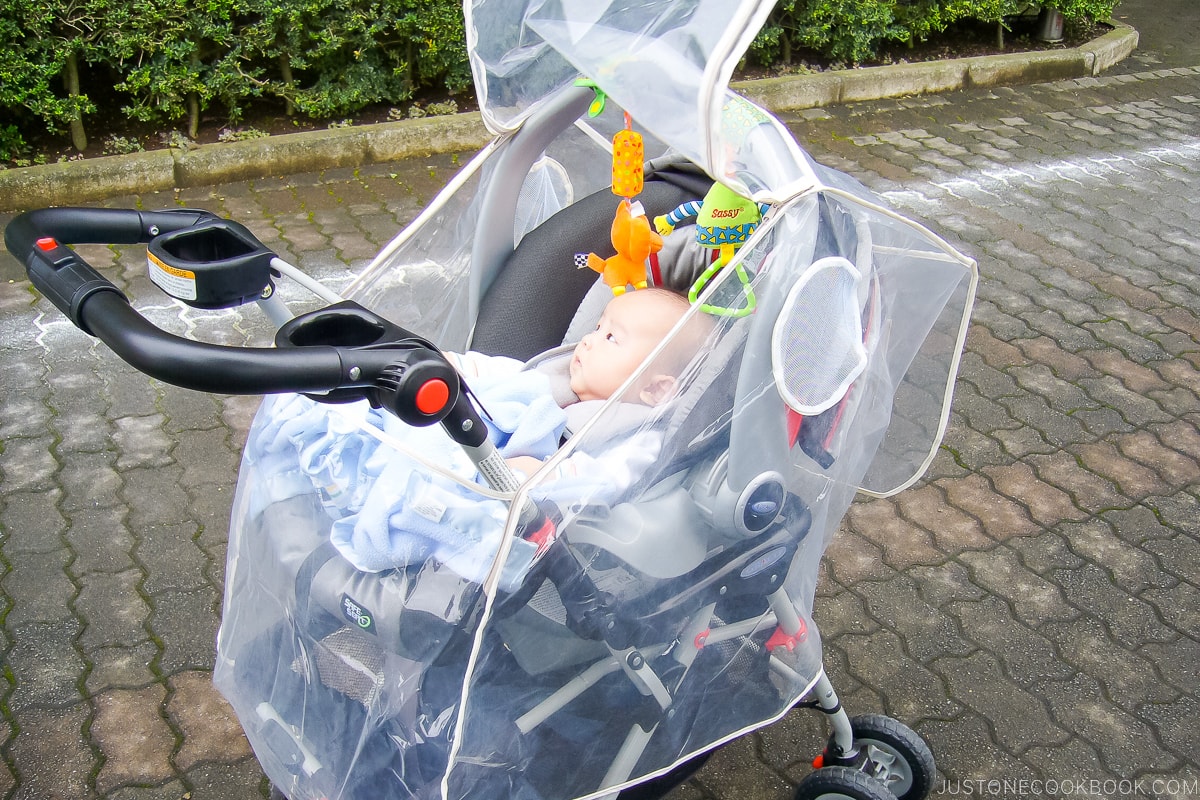 Getting Around
Public Transit
Japan has one of the best public transit systems in the world. Not only is it efficient, affordable, and clean, it's the best way to experience life in Japan.
However, there are a few tips to keep in mind when navigating the Japanese public transit system.
Avoid traveling during rush hour (usually between the hours of 7-9 AM and 5-7 PM) whenever possible. It can be super crowded and uncomfortable if you and your child are not accustomed to squeezing between strangers.
While strollers can be a convenient way to travel, they may not always be the best mode of choice, especially on crowded trains and buses. Carrying your child in a sling or letting them walk may be more compact for you and your fellow riders.
Not all train stations are equipped with elevators. You may be able to find a good Samaritan or train station staff willing to help carry your stroller up or down the stairs, but there are many stations without them. An easy way to avoid this is to check the route to your destination via Google Maps. Search for "wheelchair accessibility" (as in elevators).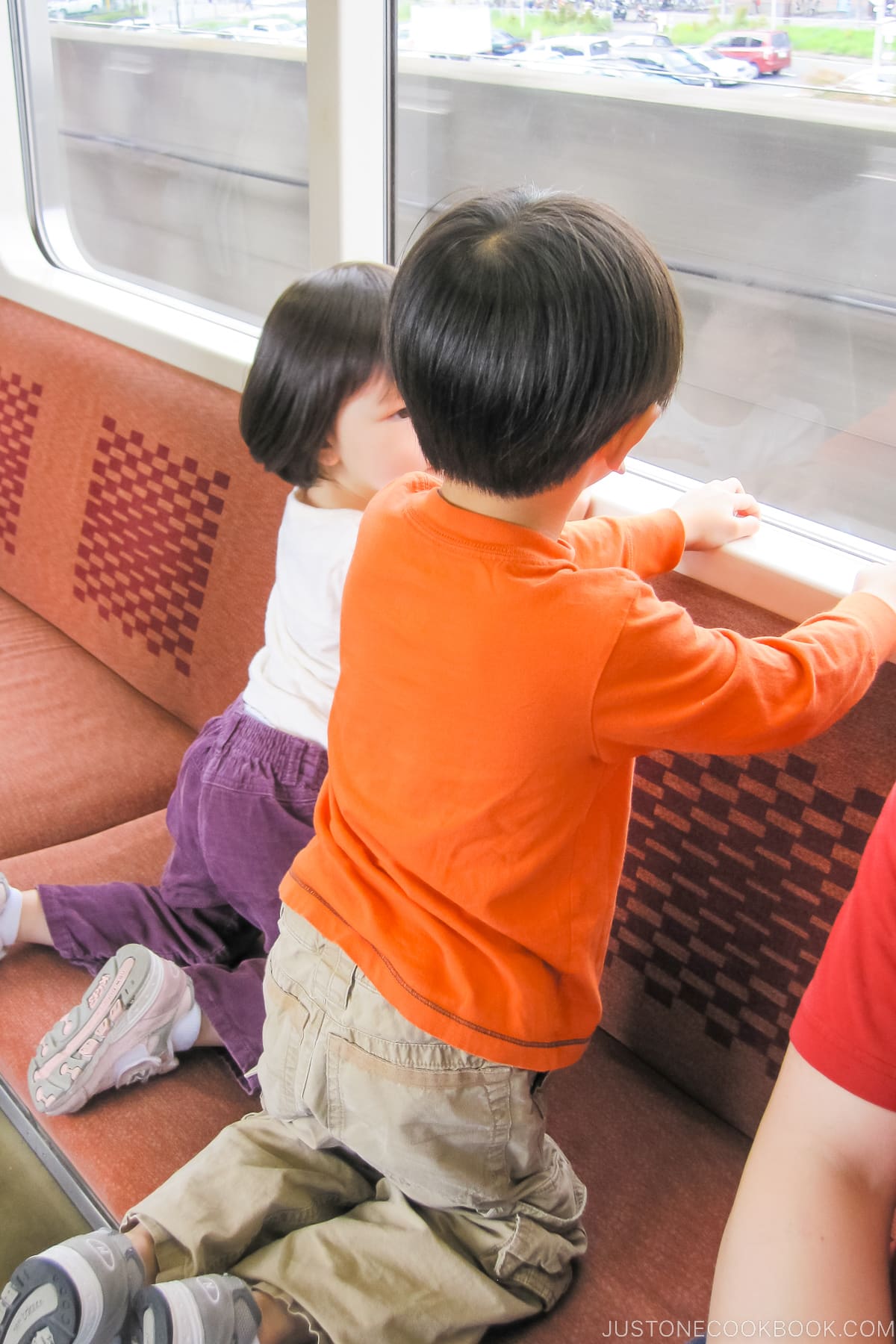 You can board the bus with a stroller but may be asked to fold it if it is crowded or there are already stroller-carrying passengers.
Children and mothers can sit on the priority seats, but make sure they don't climb or behave rowdily. Most times, if an adult is already sitting there, they may give up their seat for you.
For most train lines, up to two children under six can ride the train for free if accompanied by an adult passenger. Children six years old or above or a third child under six must pay the child fee. Children between six and twelve years old pay the child fare, and anyone twelve years older must pay the adult fare (check the train website or ask the train staff for help if unsure).
Generally speaking, eating and drinking on the train is frowned upon (long-distance trains like the shinkansen are allowed). If you must, make sure there are no spills or accidents and clean up after yourself.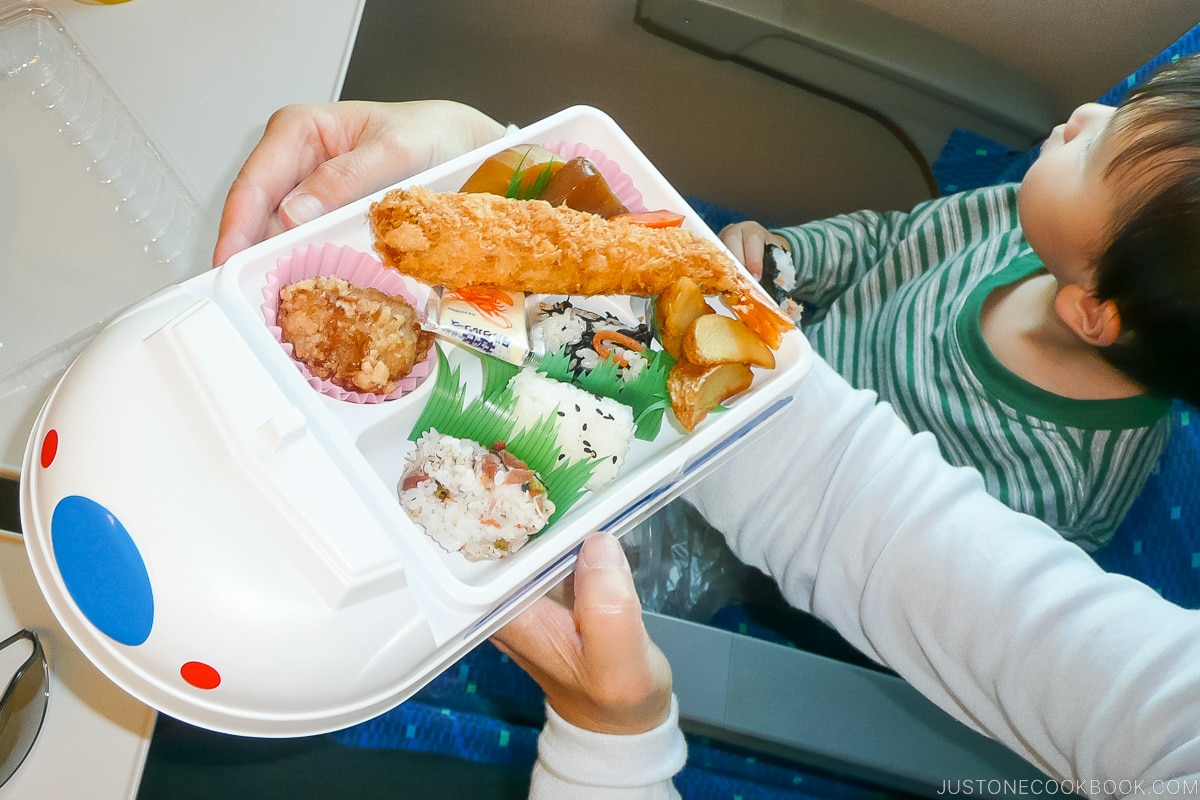 Car Rental and Driving Regulations
Renting a car may make sense if you plan to venture out of the city to explore rural Japan.
As for car seats, you can rent them at the car rental service, make sure to inquire in advance as they may not always have them in stock. You could also bring a car seat, although you should check beforehand if it's compatible with Japanese vehicles. Some older car models may not have the ISOFIX base.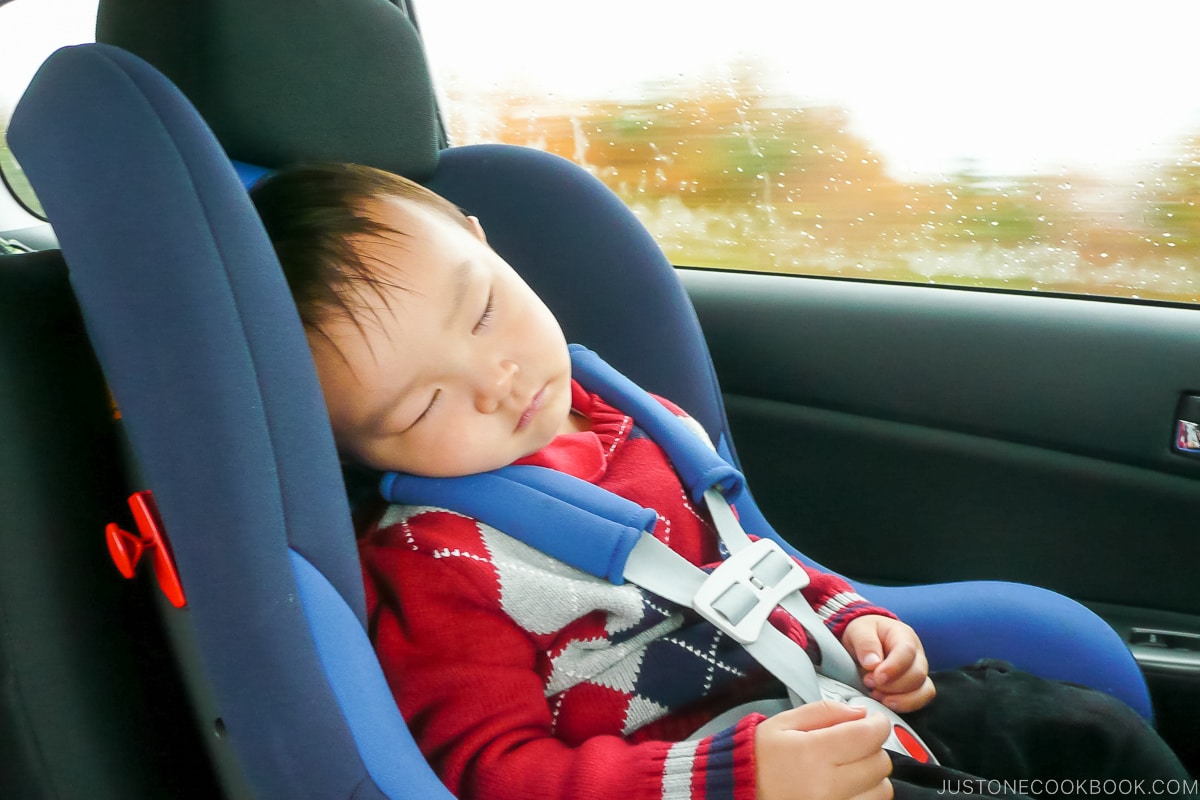 According to the Japanese Road Traffic Act, children under six years old must be seated in a car seat or booster seat. The only exemption is when riding a taxi, where the child should be seated on an adult's lap or a sling strapped to the front. While you won't be fined if caught, you will receive a stern warning.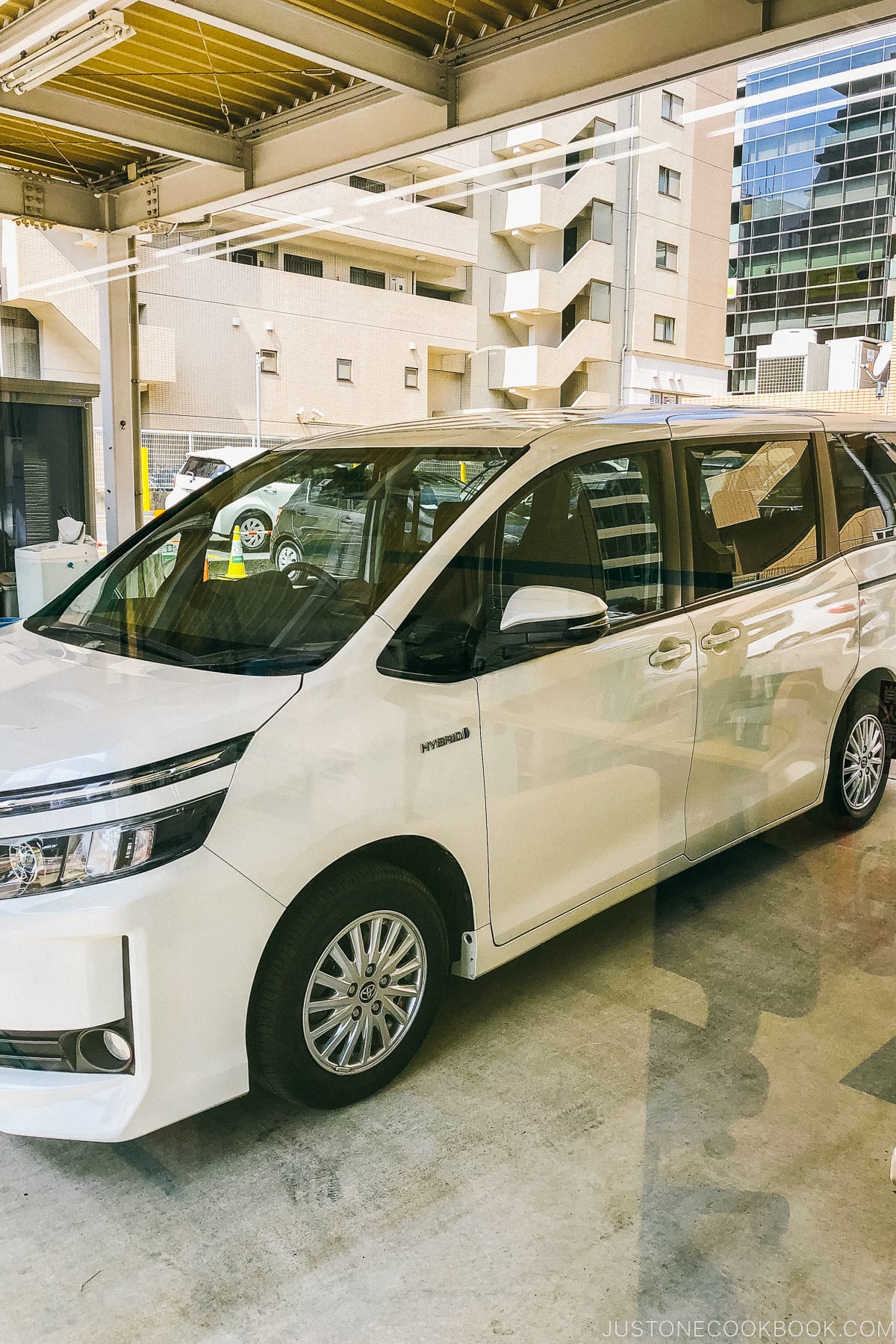 In addition, all passengers in the car, including rear seat passengers, must wear a seat belt. For safety reasons, don't forget to buckle up!
Read more about the JOC family's experience with Driving in Japan.
Hotels and Accommodations
Most major hotels have baby beds and bed guards for rent. Check the website or contact the hotel before reserving.
If you're worried about bed rollers, another way to avoid nighttime accidents is by staying at a ryokan (Japanese inn), which would entail sleeping on futons spread out on the floor! This might be a special experience, especially if your child isn't accustomed to sleeping together with the family.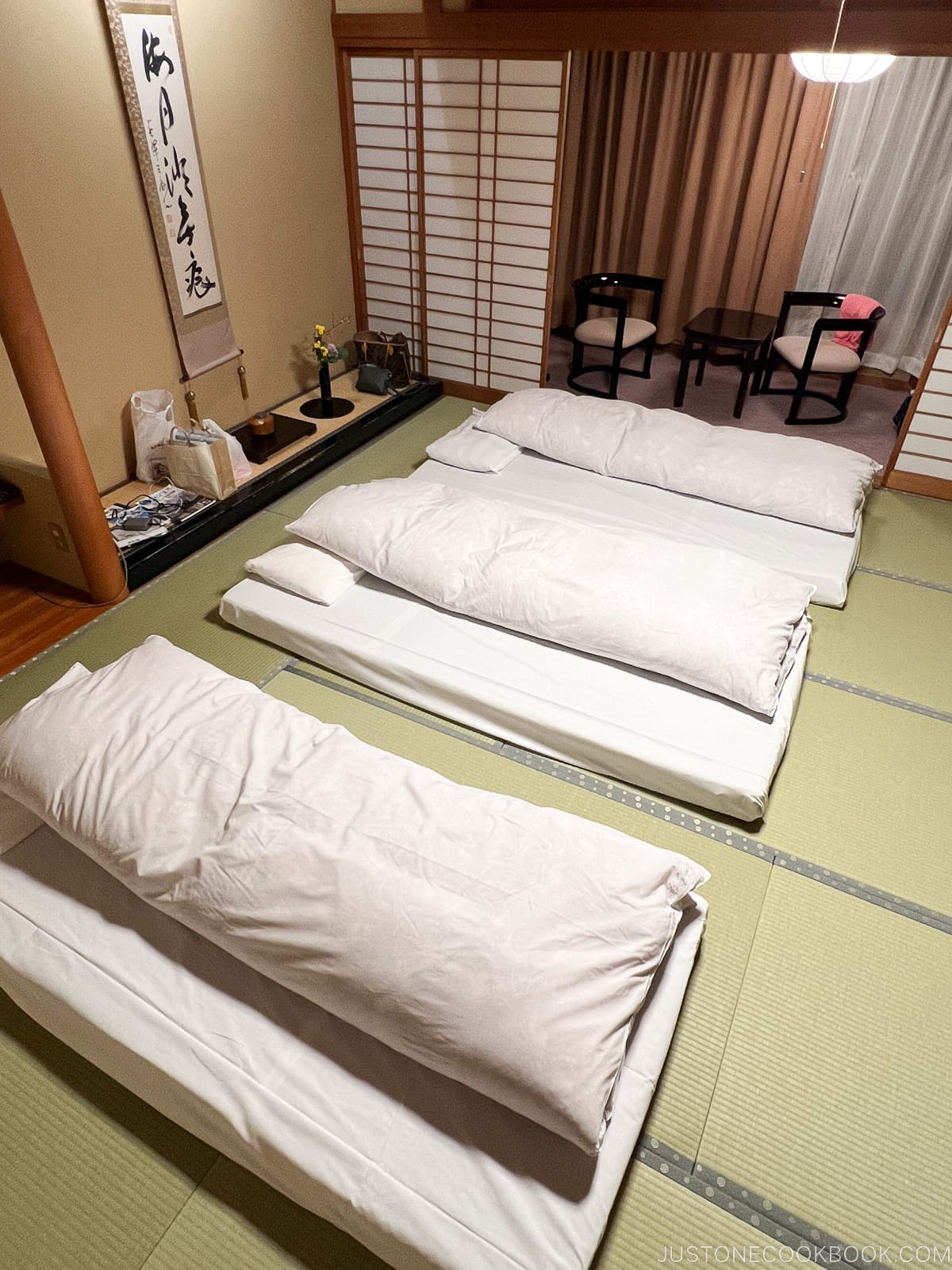 If staying at an Airbnb, you may be able to find a place where baby beds are provided. Ask your host for safe sleeping options.
Dining Out with Kids
Many family-friendly dining options exist, and some restaurants are happy to accommodate young diners with kiddie cutlery and chairs. Plus, your child may want to try Okosama lunch (お子様ランチ, kiddie meals), which is also easier on your wallet!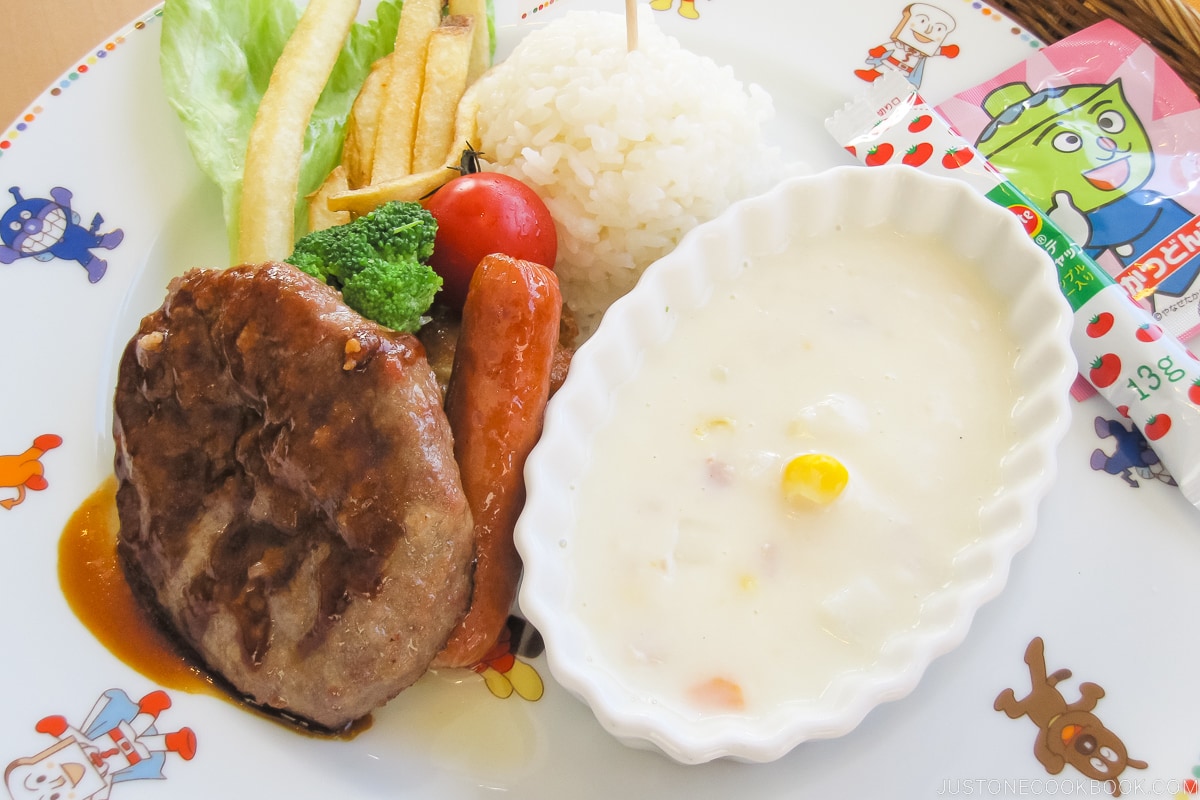 There are lots of well-researched content written by travelers and locals regarding dining out with babies and children. But to give you an idea, some options include:
Restaurants in department stores, shopping malls, train stations, and hotels
Food halls in shopping malls and department stores
Famiresu (ファミレス, family-friendly chain restaurants) such as Denny's, Saizeriya, Bamiyan, and Yume-an (and plenty more local chains outside of Tokyo)
Other chain restaurants such as Tonkatsu Maisen, Ootoya, Ningyocho Imahan, Yoshinoya, Gyukaku
Conveyor belt sushi restaurants (回転寿司)
Picnic with bento boxes picked up from the nearby supermarket, department store, or even the convenience store!
Regarding fine dining, such as Michelin-starred restaurants, bringing small children is most likely impossible. While the restaurant website may not explicitly state a no-child rule, it is generally accepted as such. You could contact the restaurant on their policy, but don't be surprised if they cannot accommodate your little diners, no matter how behaved they may be.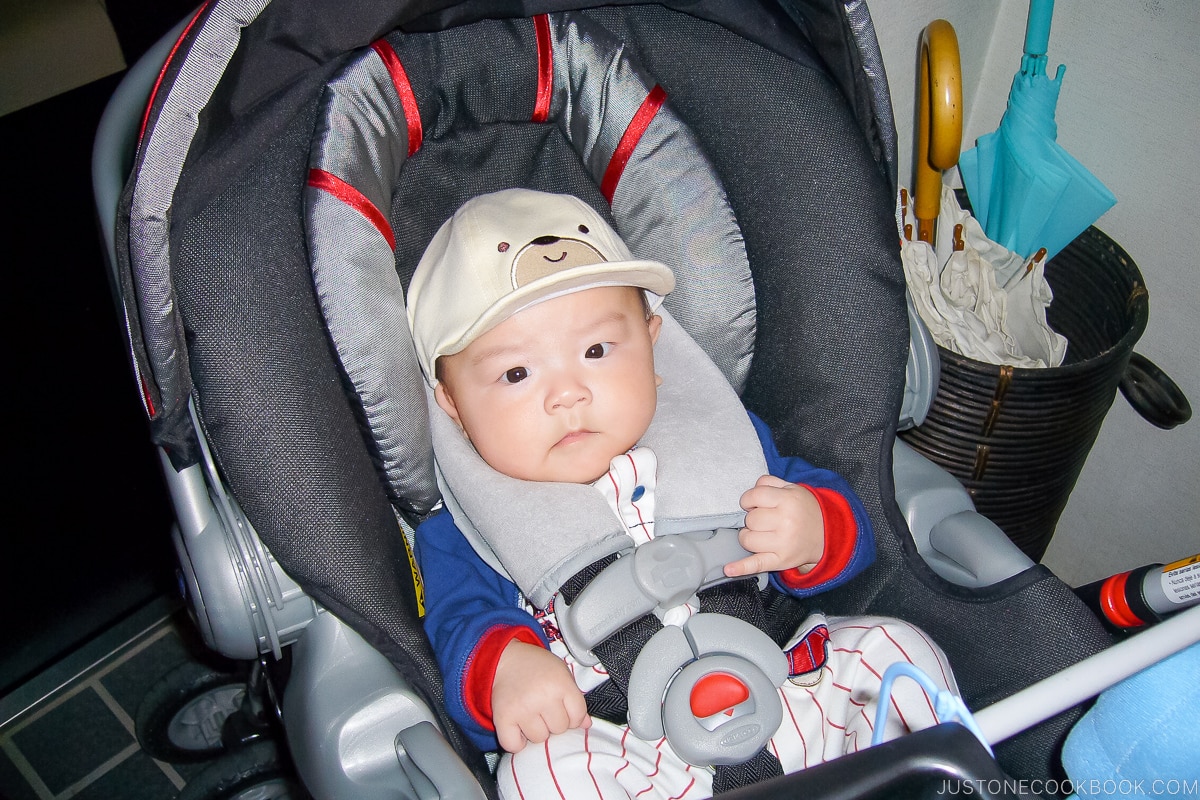 Diaper Changing Tables, Nursing Rooms, and Toilets
Diaper-changing tables are located nearby the restrooms at department stores, train stations, shopping malls, major hotels, and some family-friendly restaurants. Many also have family bathrooms if you need more space. While most places have trash cans for dirty diapers, some places may not and explicitly ask you not to trash them on the premises.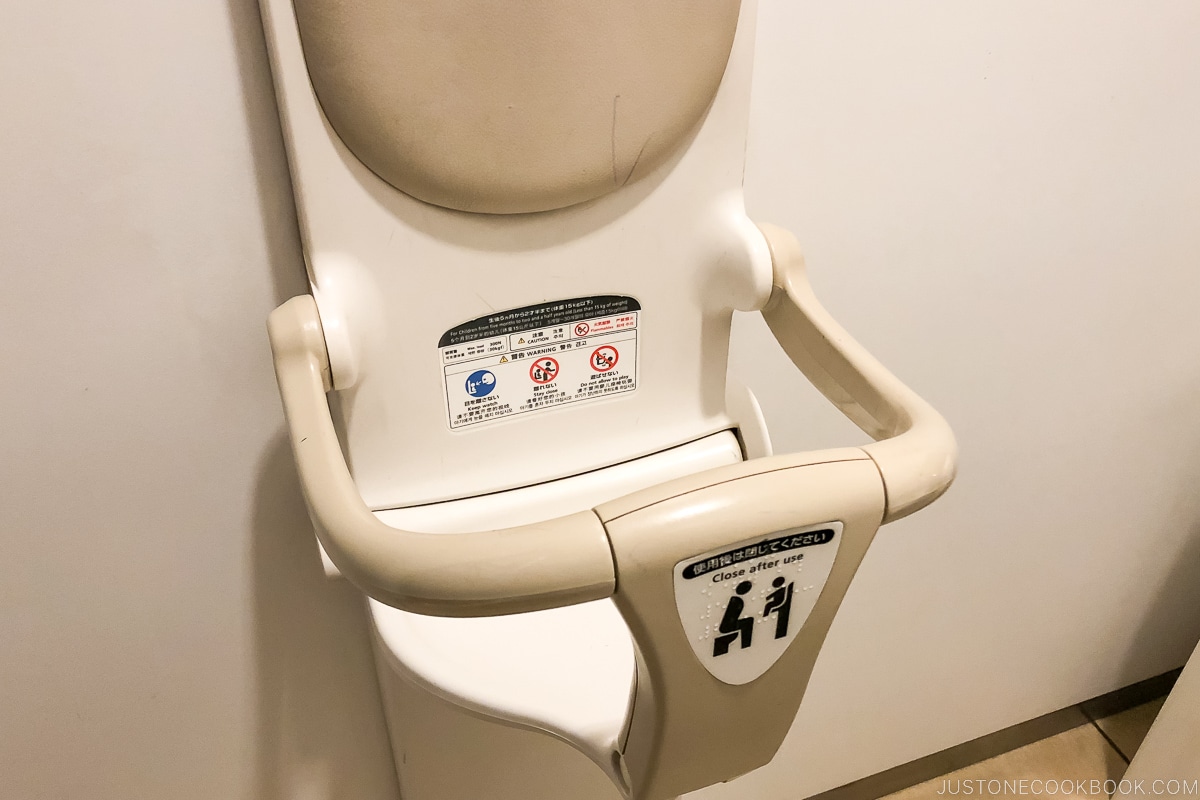 Regarding nursing in Japan, it's acceptable to nurse in public but highly recommended to cover up with a nursing cape or something similar. If you feel uncomfortable, you can also look for a nursing room, with signs explicitly excluding males. Some nursing rooms have hot water dispensers for making formula and most can be locked from the inside for privacy. They tend to be clean and safe.
I recommend downloading the app mama papa map (English available), which shows you the nearest diaper-changing tables and nursing rooms. It may come in handy when you're outside and need a quick diaper change or nursing. (Android or iOS).
Some department stores may have child-friendly toilets and toilet seats for children.
Buying More Kids' Stuff
Ran out of your stock of diapers or baby wipes? Need more socks or an extra layer? Not to worry, you can also stock up on the essentials without bringing extras that won't rack up the bills.
Baby Gear
You can buy most baby stuff, such as diapers, baby wipes, baby food and snacks, and more, at the following:
Akachanhonpo アカチャンホンポ (store link in Japanese only)

The store for all things baby, toddlers, and little kiddies
Also has clothing, toys, books, strollers, shoes, maternity and nursing-friendly clothing
Many also have diaper-changing stations and nursing rooms
Over 100 stores across Japan
Drug stores and supermarkets

Limited selection than the stores listed above, but you can buy the essentials such as diapers, baby wipes, baby food and snacks, soap and lotion, formula, and baby bottles
Buying Kids Clothing
The Japanese size chart goes by centimeters based on the child's height. Hence, a size 90 is for roughly ages 1.5-2 years.
Some clothing stores for babies and children include:
Uniqlo (store link in Japanese only)

Baby and children's clothing only available at malls and big stores

Muji (store link in Japanese only)

Baby and children's clothing only available at malls and big stores

Nishimatsuya (store link in Japanese only)

An affordable box store clothing store for all ages

Baby Gap/Gap (store link in Japanese only)
Department stores and malls (tend to be on the pricy side compared to Uniqlo or Muji)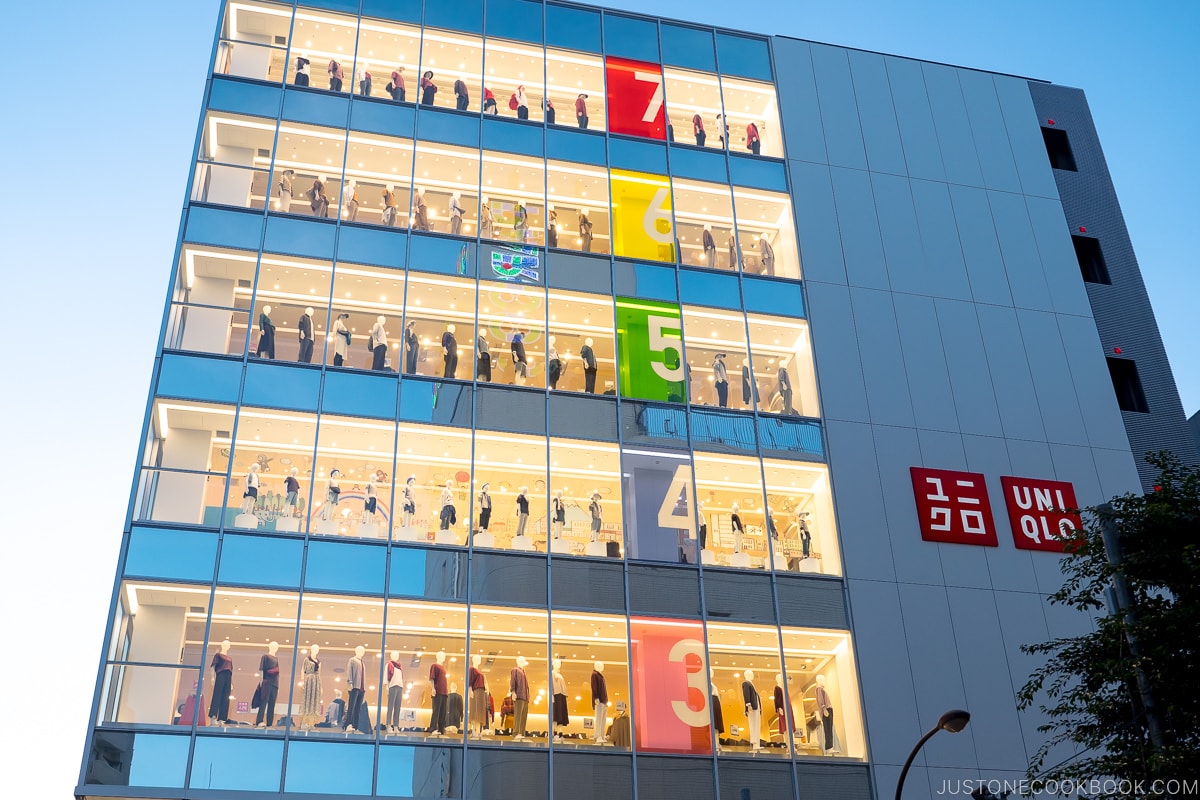 Hospitals and Emergencies
In the case where your child gets injured or sick and needs medical attention, here are some tips:
Always have cash with you, as not all hospitals and clinics accept credit cards
Not all doctors and medical staff can speak English, but some major hospitals can
If you're having language difficulty or facing other complications, you may be able to get help from your home country's embassy
You may want to keep the address and phone number of your home country's embassy, especially during a natural disaster or crisis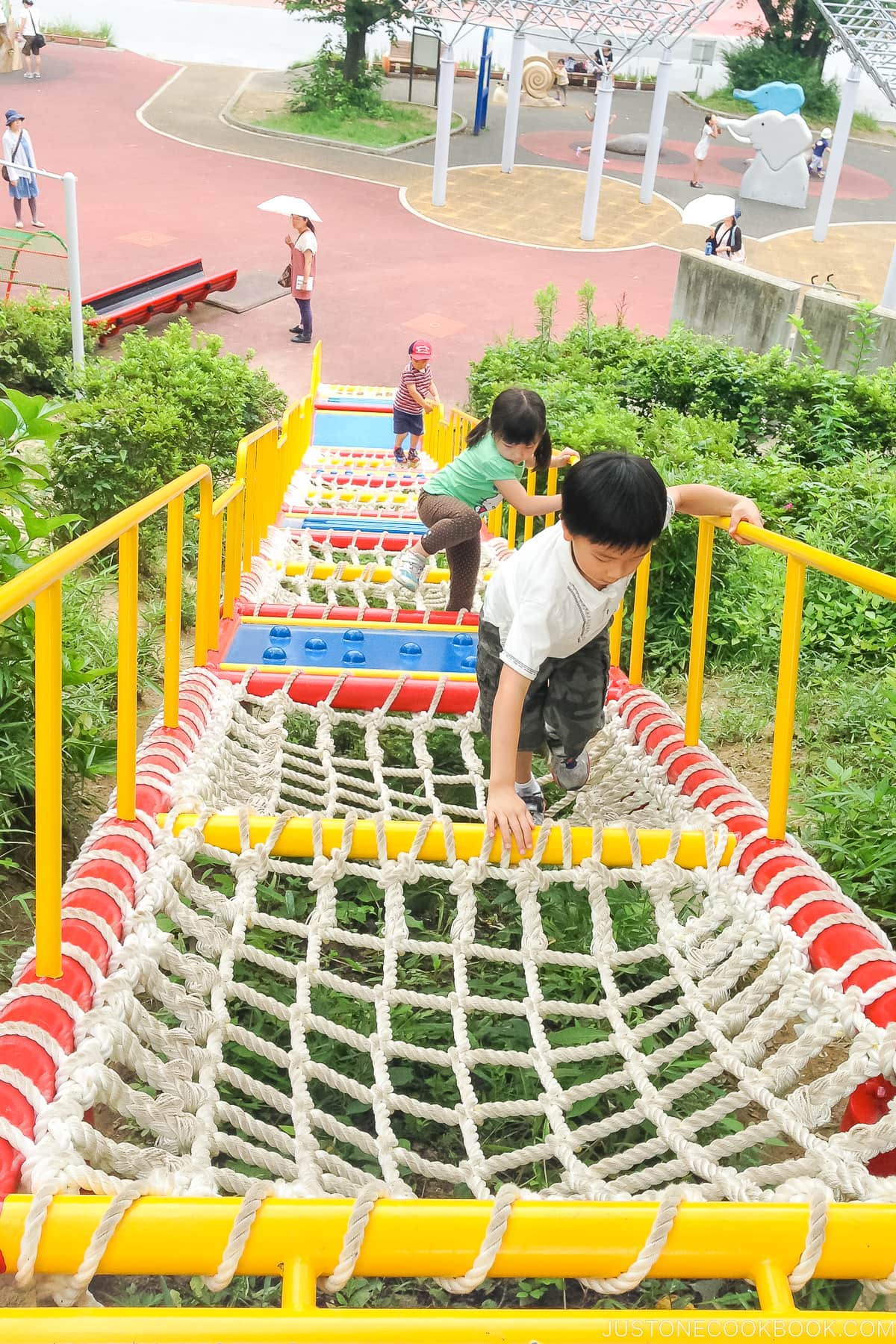 Parks And Recreational Spaces
Parks are a great way to interact with local children and decompress for both children and adults. Plus, you might find quaint parks tucked in residential areas! Some have sandpits, gated areas for tiny toddlers, amusement parks, and community spaces. Feel free to picnic on the park grounds (unless there are signs explicitly saying not to).
Here's just a sample of the many child-friendly parks in Tokyo.
To explore nature in the heart of Tokyo
For big spaces to run around
For fun slides and playgrounds
If amusement parks are on your travel plans, you're in luck! The JOC family has taken their children to many of the famous parks when their kids were small.
Read more about the JOC family's trip to KidZania Osaka, Tokyo Dome City, Huis Ten Bosch Japan, Universal Studios Japan, and Tokyo DisneySea.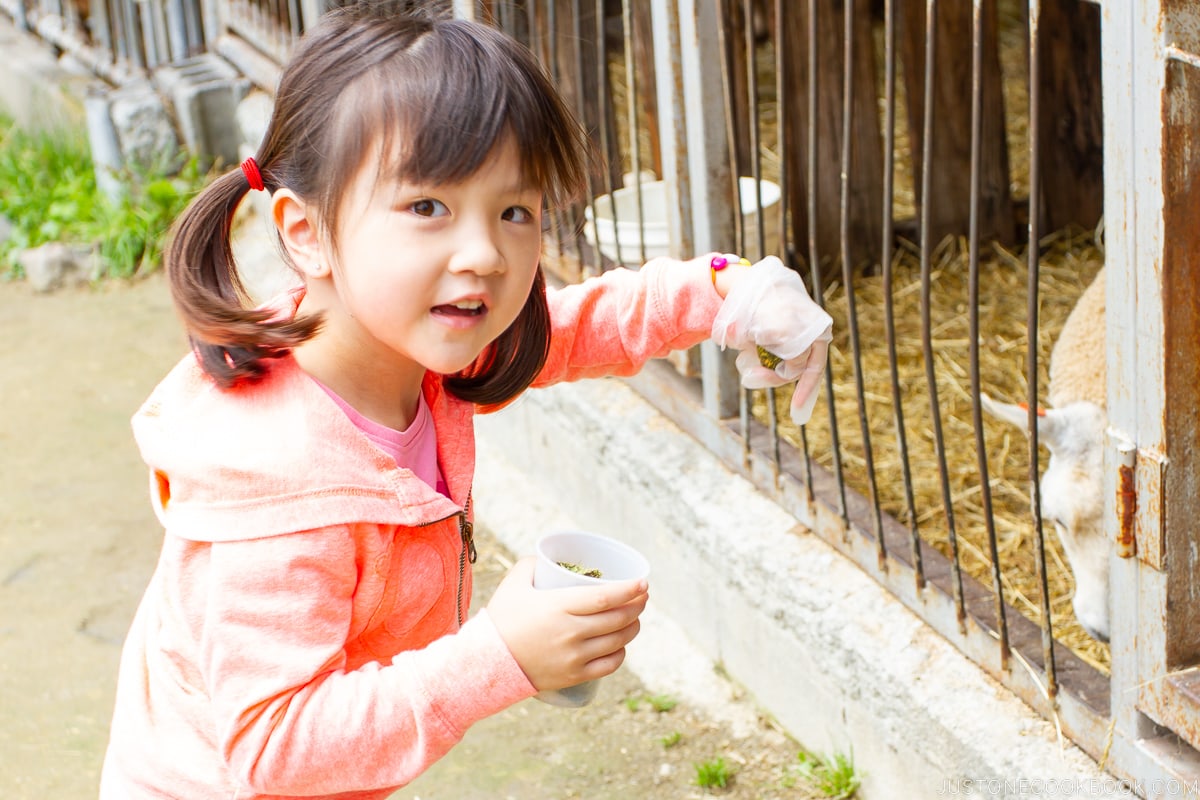 Best season to travel to Japan
The best season to travel to Japan may not be the best time to travel with children. I recommend skipping the spring and summer months.
The peak season for the cherry blossoms (March to April) can get quite crowded, especially in tourist areas.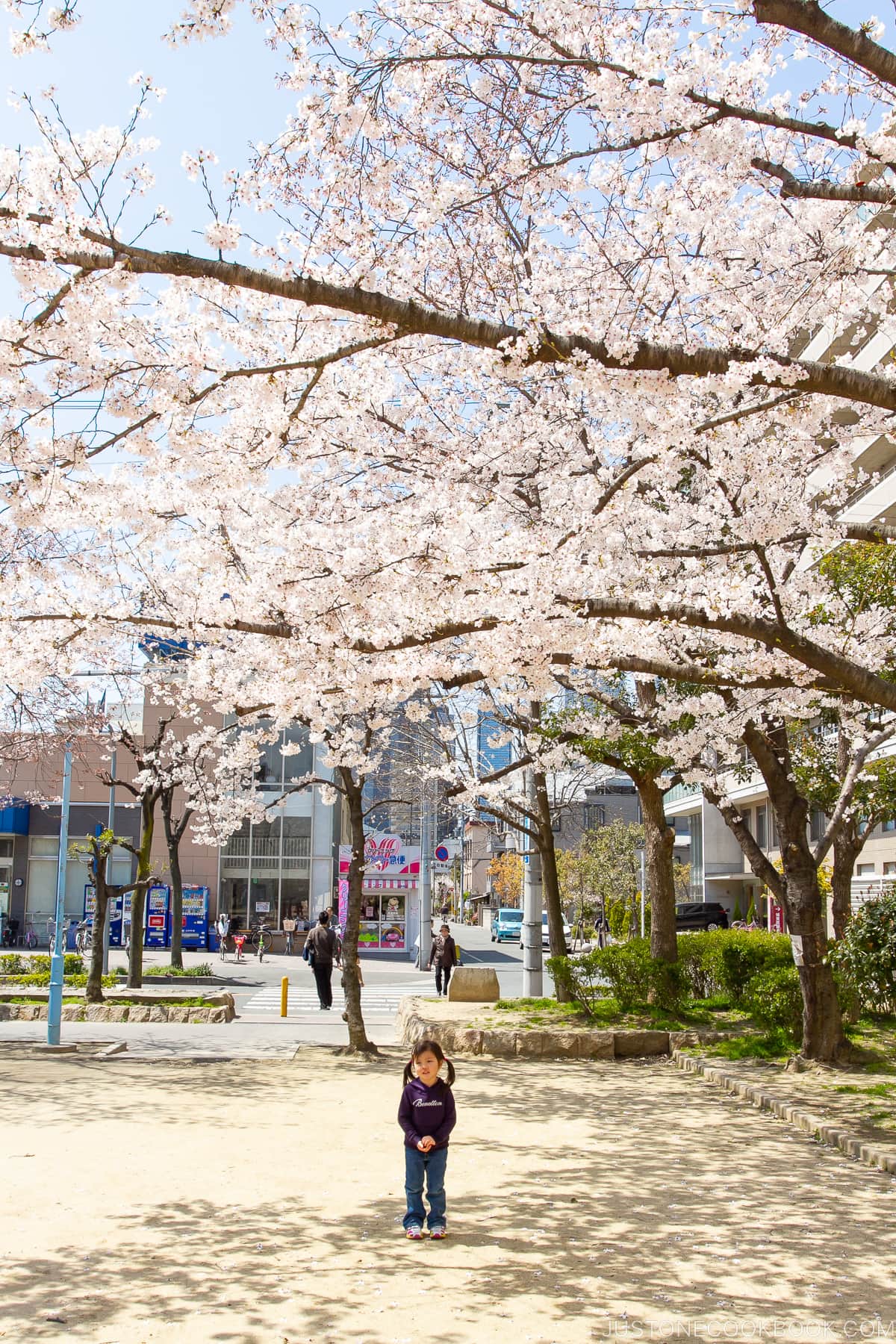 Avoid the hot and humid summer season (July to September), which is also typhoon season. In recent years, typhoons have become stronger, and their impact more serious. Flooding and landslides have become more frequent, especially in rural areas. Even major cities like Tokyo and Osaka have experienced flash floods during typhoon season. You don't want to be stuck in your hotel room or an evacuation center during a vacation!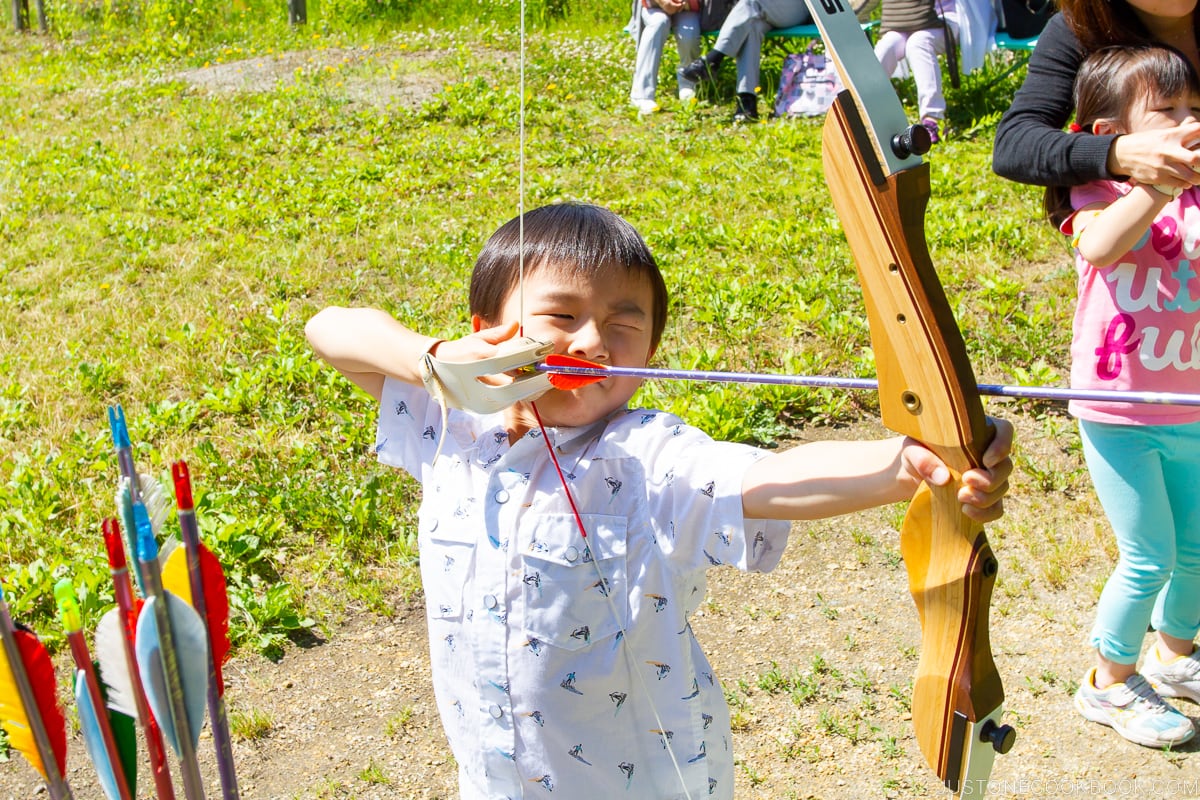 The best season (in my opinion) is the off-peak season, from October to February. The climate is pretty mild and dry, with very little rain. If you come between October to November, you may be able to catch the autumn foliage! January and February are the coldest months of the year, which may turn you off, but if you're lucky, you might see snow in Tokyo.
Final Thoughts on Traveling Japan with Kids
There is plenty to do and see in Japan, but my best advice is not to be overly ambitious and overly plan. Remember that kids travel and fare better when they are not feeling rushed and tired. Take a slower pace and focus on easy exploration. That will reduce any unnecessary stress and tantrums. Kids absorb a new culture very quickly from a young age. When you travel with these goals in mind, you and your family will have a more enjoyable time. What I personally appreciate most is that I get to see a whole different side of Japan through my child's eyes. I hope this guide has been helpful.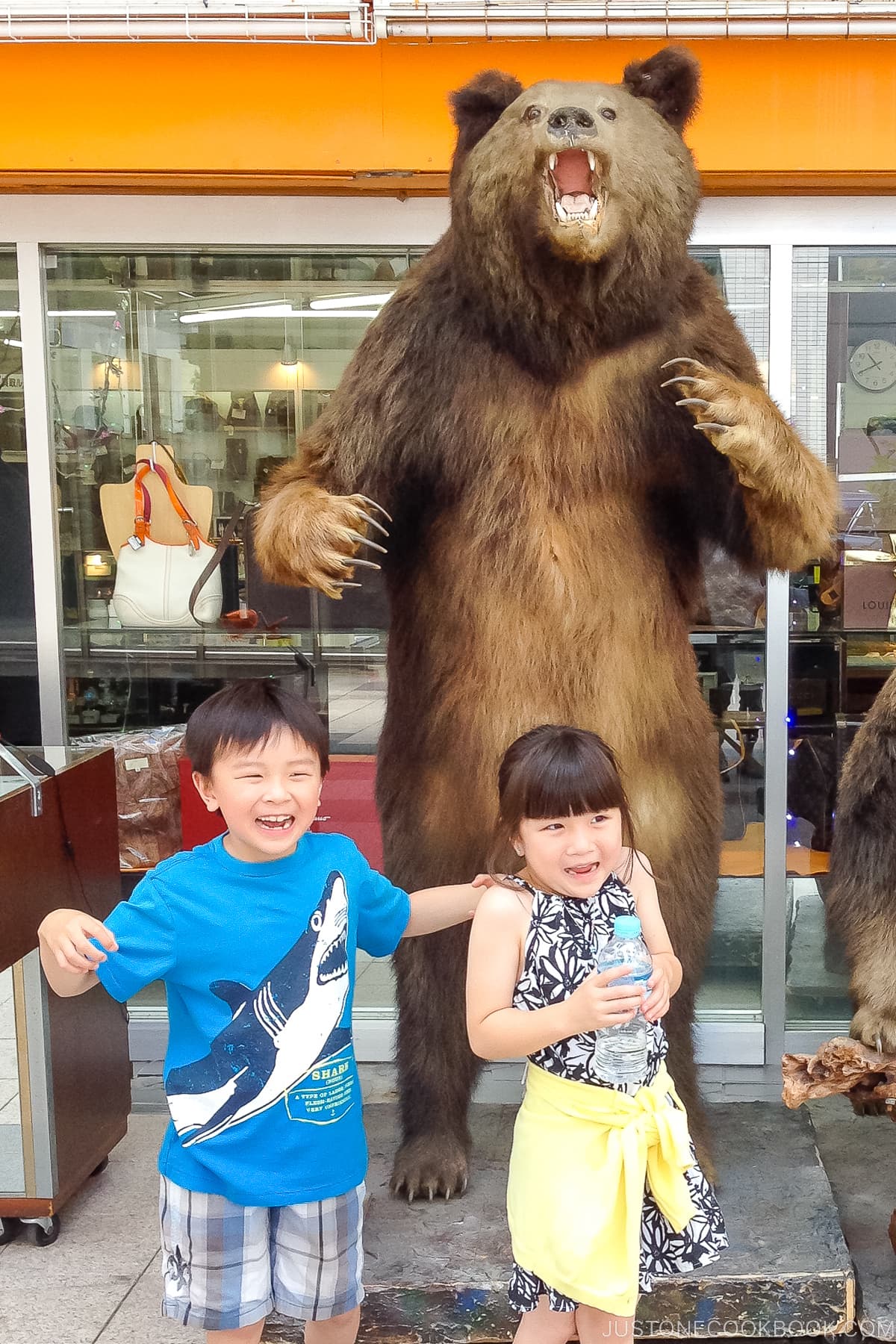 Do you have any tips or lessons learned from traveling to Japan with babies or small children? Please feel free to leave us any questions/comments in the box below!