Plan on visiting Tokyo DisneySea? Here are a few tips to enjoy your day at this magical theme park based on my family's experience.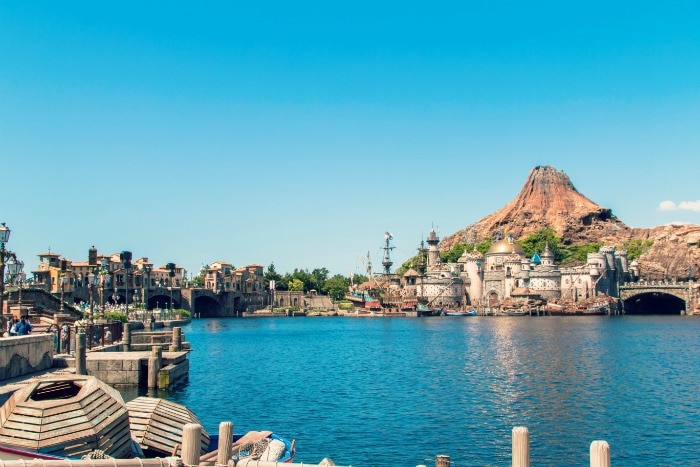 In 2013, we took our children to Tokyo Disneyland when we visited Japan. Our entire family had a magical time and I still remember the touching moment when my son was watching the electric parade going by. He turned me to and said, "mom, it's so beautiful I want to cry."  Since we had such a great time, when we visited Japan this past summer we were super excited and looked forward to visit Tokyo DisneySea.
What is Tokyo DisneySea?
Tokyo DisneySea is a Disney theme park right next door to Tokyo Disney. Both Disney Sea and Disneyland are owned by The Oriental Land Company who licenses the Disney characters and themes from The Walt Disney Company.
You might wonder since I live in California where we do have a Disneyland Park and California Adventure, why is my family visiting the parks in Japan? The reason is Disney resort in Japan is only 1 hr from my house in Yokohama where as Los Angeles is a 7 hour drive for us. The second reason is because Tokyo Disney is also significantly lower priced than the ones in the US, the ticket price per day is about $64 vs. $96 for an adult, and $42 vs. $90 for a child. I know… crazy right??
DisneySea is currently the 4th most visited theme park in the world, right behind Magic Kingdom in Orlando, Tokyo Disneyland, and Disneyland in Los Angeles.
Tips for Navigating Tokyo DisneySea
The theme park is designed as a loop with featuring 7 different aquatic themed areas, from classic American Waterfront scenery to the futuristic Port Discovery, or explore the jungles of Lost River Delta, Mysterious Island, or Arabian Coast.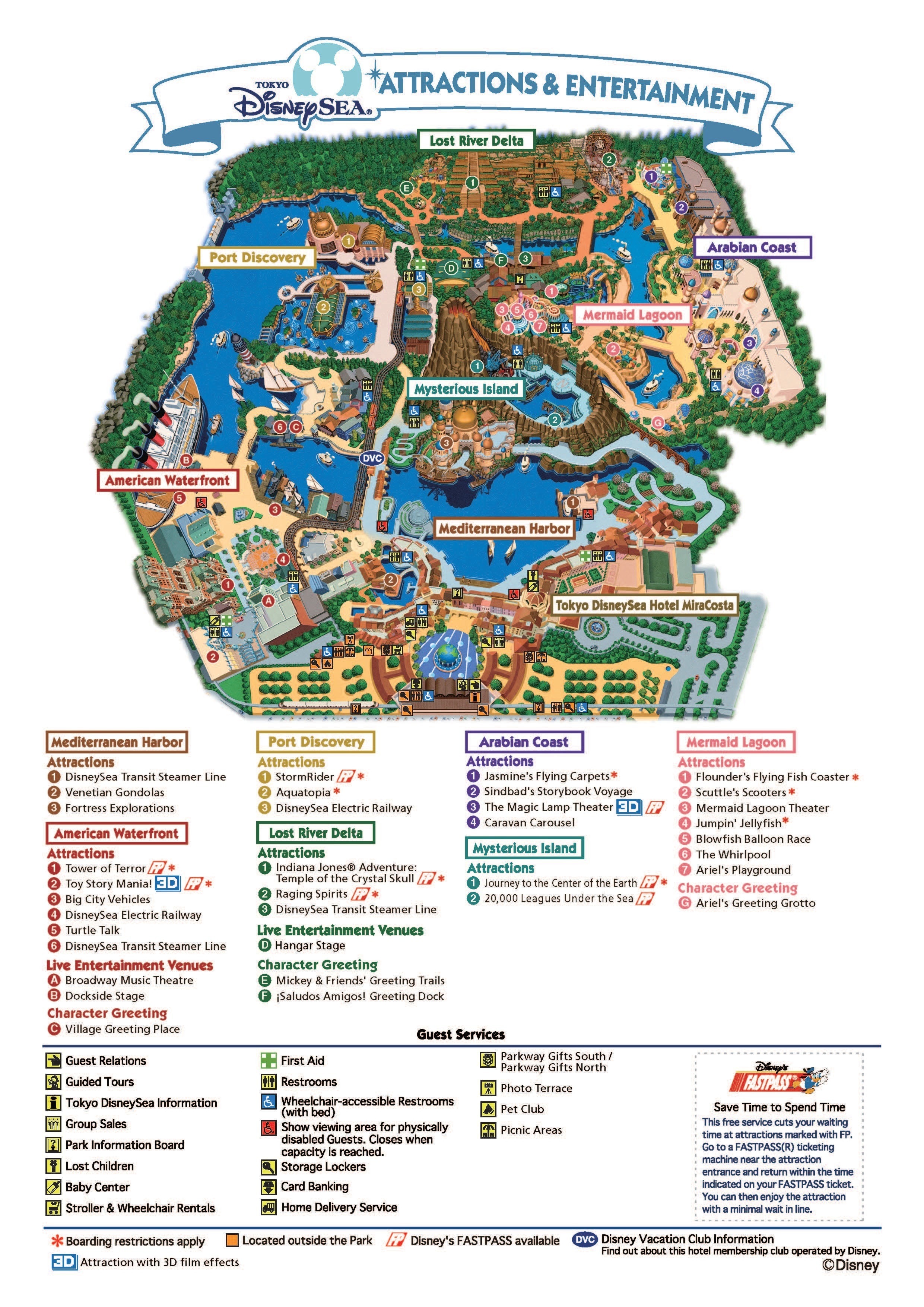 This quick guide below is written for non-Japanese speakers as well as tips for your visit based on my own experience.
When we visited Tokyo Disneyland in 2013, my daughter was only 5 but she was tall enough to go on every ride. We knew DisneySea was designed for an older crowd but was hoping she could get on all the rides. We were not so lucky this time, 11 of the rides had height restrictions and she was too short for 3 of the featured rides: Indiana Jones Adventure, Raging Spirits, Journey to the Center of the Earth. All three rides required a minimum of 117 cm or 3 ft 10 inches. If you have little ones, keep this in mind as they might not be tall enough for some of the featured rides.
There are 8 rides that offer FastPass, go for Toy Story Mania or Tower of Terror first for your fast pass. When we visited on a Friday, and remaining 6 rides that offered FastPass had lines but not more than a 50-60 minutes wait. For Toy Story Mania, we didn't have Fast Pass and waited for 90 minutes. It was long…
Try to avoid weekends and visit before Japan's school goes on summer break in mid-July. As I mentioned earlier we visited on a Friday, and as we were leaving the resort on Saturday morning around 10 AM, the parks were already at max capacity and weren't letting more people in until 6pm.
The Fantasmic show at night can be viewed from numerous locations around the Mediterranean Harbor, don't waste your time waiting for hours to save a good spot. Use that time to enjoy more rides instead.
If you don't speak Japanese, avoid the Turtle Talk attraction. We waited almost 1 hour for the attraction not knowing what it is. Basically it's a turtle on screen that interacts with the audience in Japanese. If you don't speak Japanese the attraction is quite disappointing.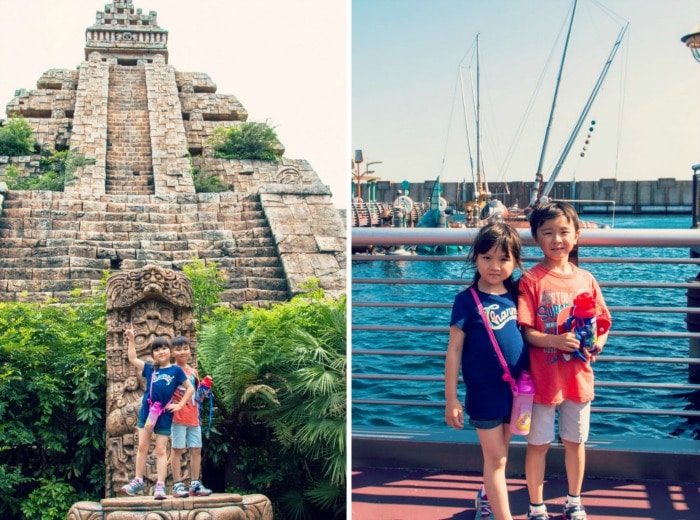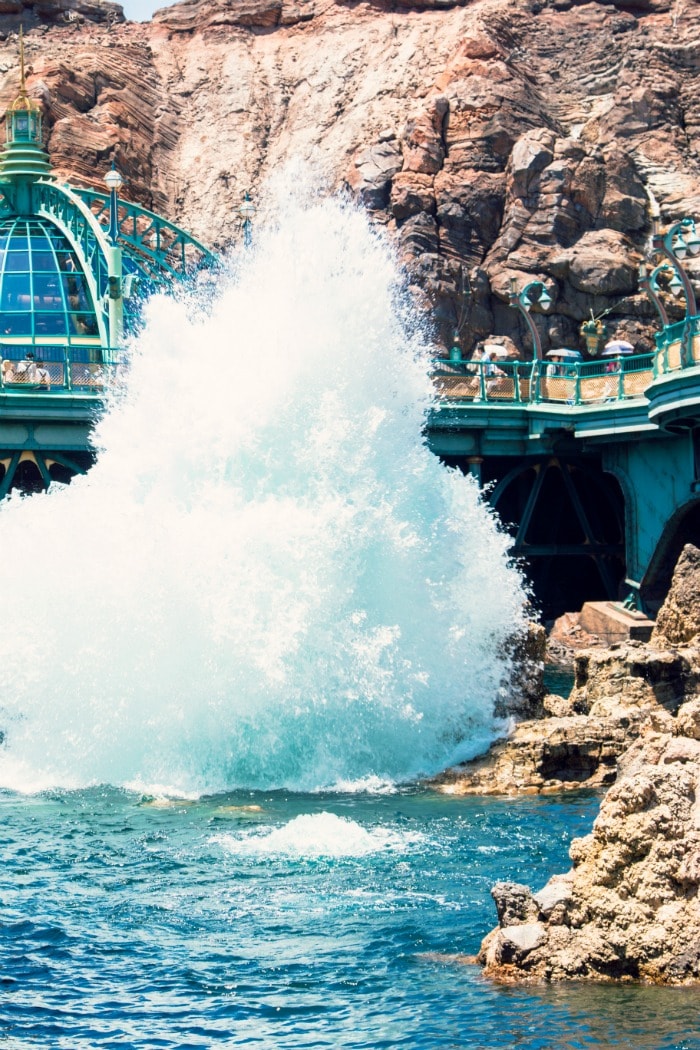 There are 3 Disney hotels connected to the theme parks (Ambassador Hotel, Hotel Miracosta, and Tokyo Disneyland Hotel), and another 6 official hotels surrounding the theme parks that can be accessed via a monorail line.
Last and this year we stayed at Hilton Tokyo Bay which is one of the 6 hotels. Hilton has kids-friendly rooms which my children love and they let you use the Hilton Honors Points + Cash combination, which brings the cost of a room down to around USD$125 a night depending on the season. The rooms facing the bay have an amazing view of the Tokyo skyline.
What did we eat…. yummy!
We ate at Magellan's during our visit. It is a very nice sit down restaurant located in the middle of the theme park.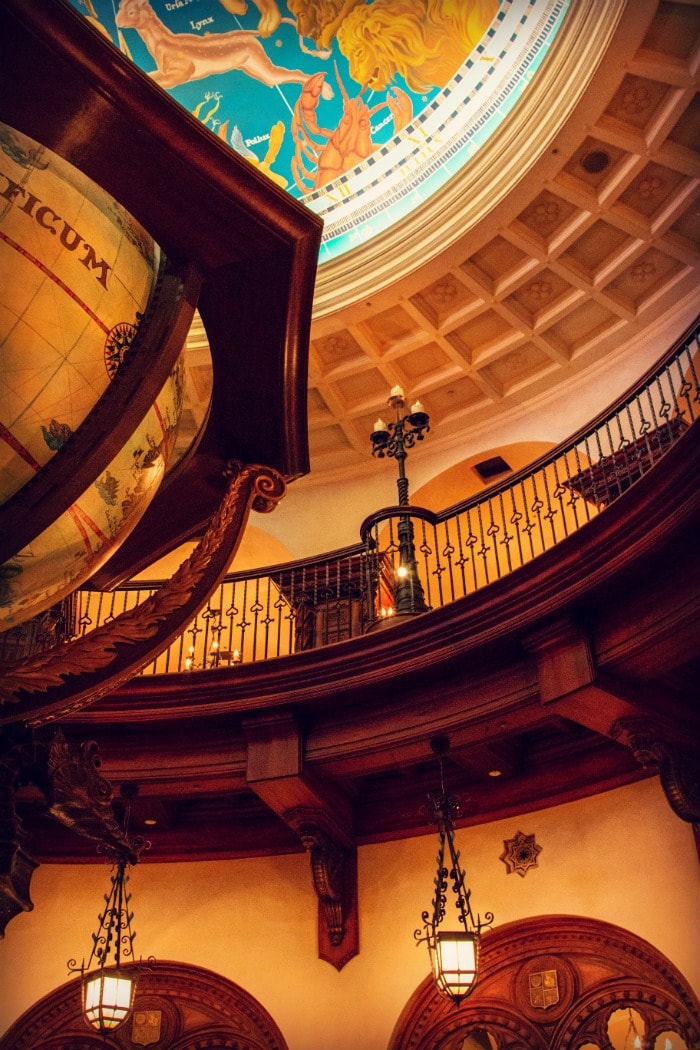 I remember we were quite hungry that day and couldn't wait to eat. Oh my, the food was amazing, by far the best food at a theme park. Prosciutto, smoked salmon, roast chicken, ebi fry, and shrimp salad. Yeap, not your average theme park food. If you want to relax while visiting the park, I highly recommend Magellan's restaurant.
The Night in Tokyo DisneySea
The night time scenery in DisneySea is very pretty to walk around and enjoy.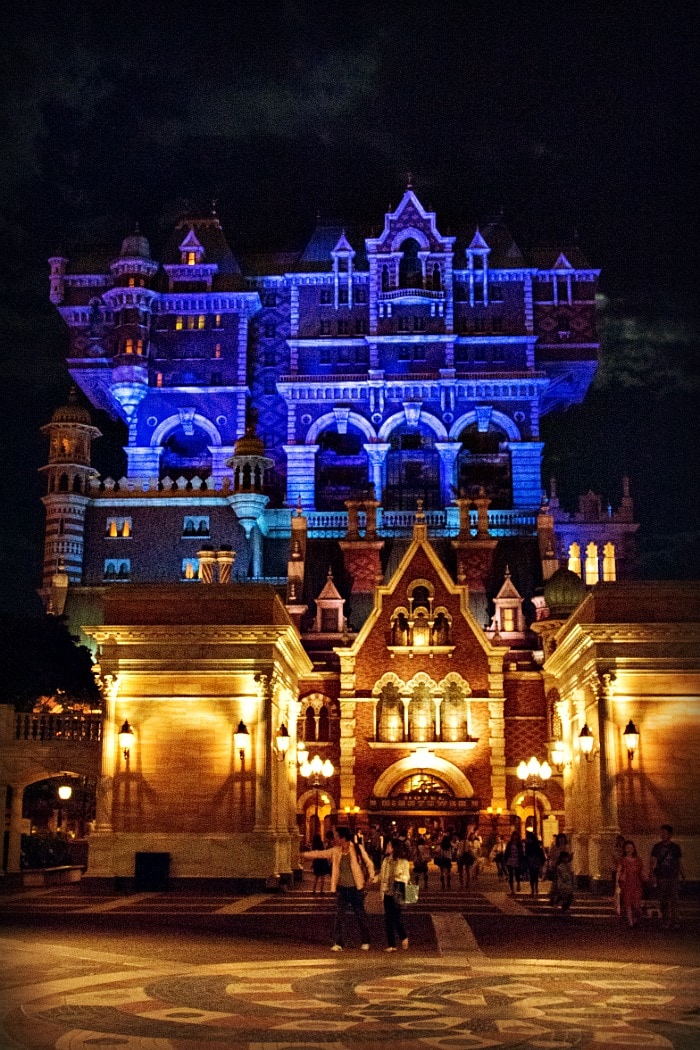 For the grand show at night, the current one on display is called Fantasmic. The show happens over the water of Mediterranean Harbor and lasts about 20 minutes.
Mr. JOC recorded the last 5 min of the Fantasmic show (the best part). If you don't have plans on going, I recommend watching it below on my YouTube Channel! If you haven't seen it and are planning to go soon, don't watch it as it will spoil the ending.
Our family had a blast again at DisneySea, so much so that my children has requested that we visit both theme parks next year and spend 2 nights there. I can't wait to go back with my family and hopefully my children will cherish these sweet memories as they grow older.
Don't want to miss a recipe? Sign up for the FREE Just One Cookbook newsletter delivered to your inbox! And stay in touch on Facebook, Google+, Pinterest, and Instagram for all the latest updates. Thank you so much for reading, and till next time!