Lost wallet or personal belonging while traveling in Japan? There's no need to panic. Learn from our experiences and find out what to do and how to get help from the police in Japan.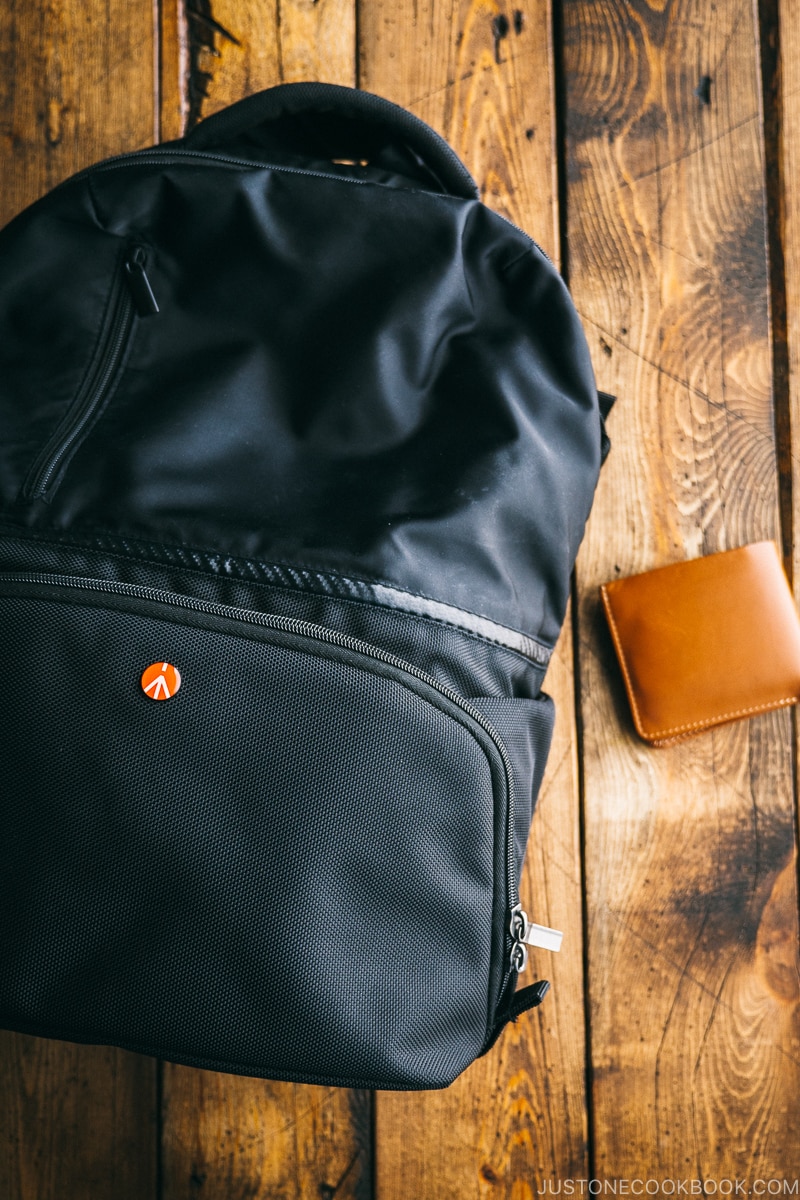 The moment you realizes that you've lost wallet or belongings traveling internationally, it's a sinking and uneasy feeling. Losing cash, credit cards, ATM cards, and IDs are some of the worst headaches especially in a foreign country. This is a very personal topic for me as I've been the beneficiary of Japanese people's honesty and integrity three summers in a row.
By the end of this post, I hope the information we've provided will be handy when you travel to Japan and remember, don't panic if you accidentally lose something while traveling there.
Tokyo Police Lost Property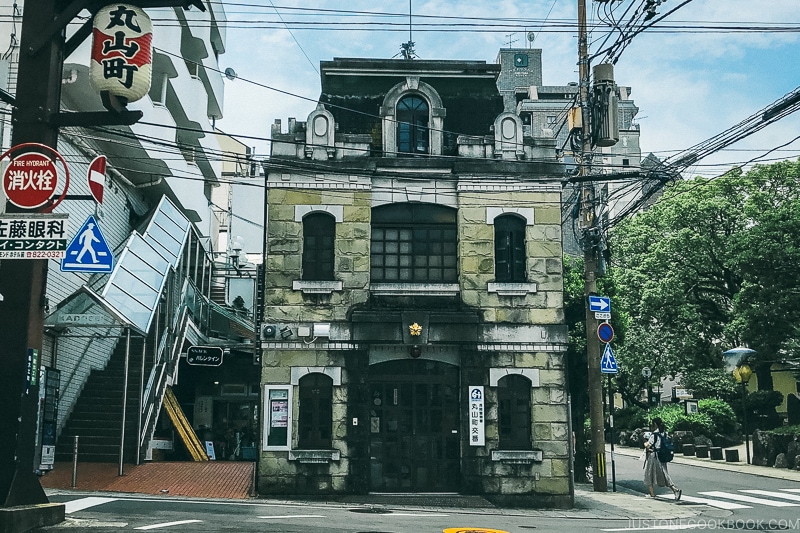 38 million dollars. It's a lot of money and that's how much cash was turned into Tokyo Police Lost and Found in 2018. Similarly in 2017 and previous years over 30 million dollars were turned in annually, along with umbrellas, personal belongings, and 4 million other items. It's mind-boggling to find out how much cash people have turned into the police just in Tokyo.
In Japan, the person who turns in the lost item can claim up to 20% of the item's value (usually declined) when the owners retrieve it. After three months, if no one claims the items then the property can be claimed by the finder (besides items with personal info like credit cards, IDs). I will share my own stories below (3 years in a row) to give you a laugh and hopefully, it'll encourage you to visit Japan if you've never done so.
Japan Lost Wallet Stories
2017 Hiroshima and Miyajima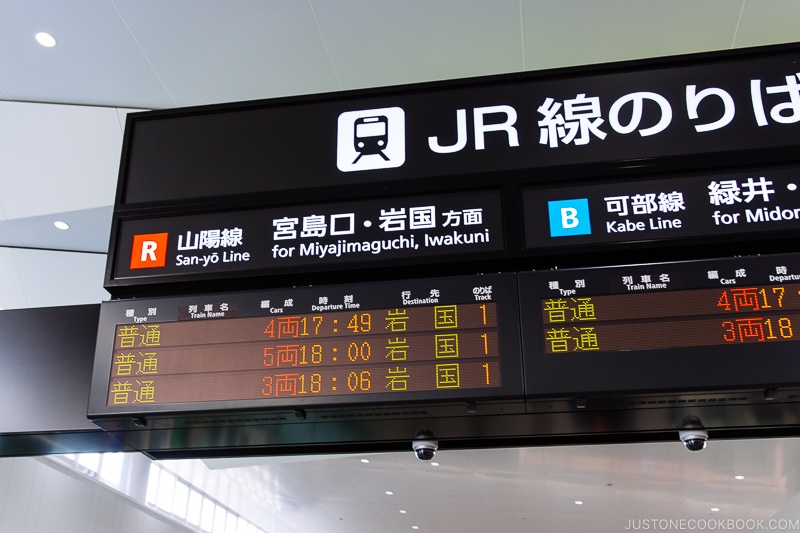 I've mentioned this story before on our Hiroshima/Miyajima post. Here is a quick recap: Our family was traveling to Miyajima for the night from Hiroshima and the trip required a 30 min train ride from Hiroshima to Miyajimaguchi Station, and then a 17 min ferry ride. Our family made the trip around 3 pm in the afternoon and I was happily snapping pictures away for the blog while on the ferry. Halfway through the ferry ride, I was looking for my backpack with my laptop, all our passports, wallet, and everything else important besides my camera, and it was simply not on the boat.
I frantically searched both levels of the ferry boat and couldn't find it. While I was freaking out a bit, our daughter suggested that we used the Find My iPhone function on Nami's phone to locate mine. The good news was that it worked and we could locate my iPhone. The bad news was that it was moving along the train track heading south.
When the ferry reached Miyajima, we stayed on board and headed back to Miyajimaguchi Station. During this time, we kept tracking my iPhone and it seemed that the train had reached the end of the line at Iwakuni Station and was now heading back towards us. When we got to Miyajimaguchi Station, the train with my backpack had just passed and we informed the train station's personnel what happened. Instead of asking the staff to retrieve my backpack at the next station, they calmly handed Nami a form to fill out. What? A form and not picking up my stuff? My brain was about to blow up at this point.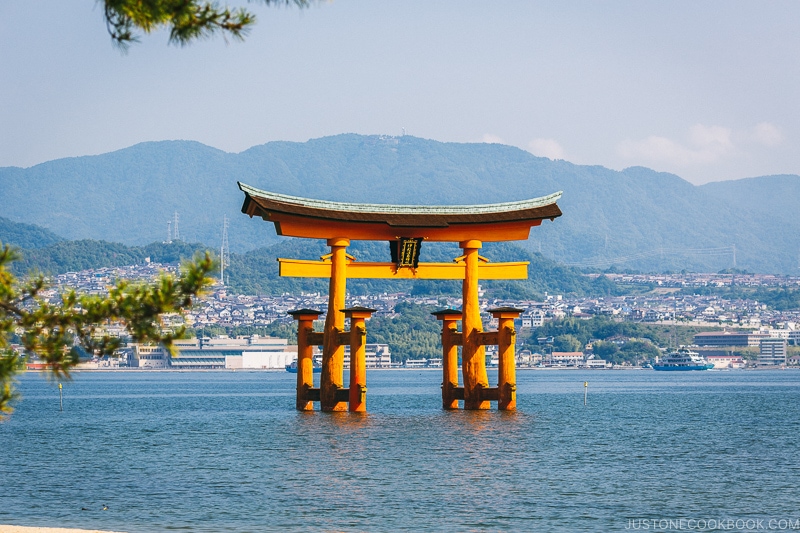 With sweat flowing down my back, I couldn't believe what was happening. In the back of my mind, my backpack could be stolen anytime and the station personnel was very nonchalant about it. After Nami filled out the form, they asked if we would like to go to Hiroshima to retrieve the backpack. We said it did not make sense. If someone steals it while it's on the train then what's the point. They flatly said that never happened. Frankly, we were a bit shocked by the response.
We kept tracking the phone until it reached Hiroshima and the station personnel informed us that Hiroshima's team had picked up my backpack and we could go retrieve it now. OMG, it's a miracle. My backpack traveled on the train for one and a half hours and no one grabbed it. After thanking the station staff, we took the train to Hiroshima and retrieved my backpack from the lost and found, and happily continued with our journey to Miyajima (again).
2018 Nikko Toshogu
Some of you might have read about our recent post on Kegon Falls. The reality is I did not have fun at Akechidaira Plateau or Kegon Falls at all as my mind was on my lost wallet. I did learn a couple of things so hopefully, it'll be helpful for you during your travel in Japan.
To start off, I have a habit of placing my wallet in the car door pocket. It's easy to reach to pay for parking, etc. The specific car I rented for the Nikko trip had a door pocket but it wasn't fully enclosed with an opening on the left side. I was aware of the opening but old habits die hard.
After visiting Toshogu and Shinkyo Bridge, we had soba noodles for lunch and I remember paying with cash from my wallet. We had left our car at Toshogu's parking so my daughter and I went to retrieve the car while Nami and our son went to buy bread from Kayano Hotel Bakery. We got the car and picked up Nami and our son, and headed to Akechidaira Plateau. When we got there, I grabbed my wallet to pay for the ropeway. Hold on, where is my wallet? Oh no, not again!!!
My wallet had our entire travel fund (over $1,000 USD), my driver's license, etc. Great, day two of six on the trip and I've lost our entire travel fund. Depression sets in and pretty much ruined the trip at that point for me. We continued to Kegon Falls and checked into our hotel. I kept thinking about where it could be. I knew I paid for lunch and then picked up the car. It must be in Nikko somewhere.
After we checked into our room at the hotel, I had Nami called the Nikko Police around 5 pm and she gave them a description of my wallet and content. Since we didn't have a Japanese phone number, we left Nami's mom's number with the police as the contact. During the kaiseki dinner at the hotel around 6:30 pm, Nami's mom FaceTimed and said Nikko Police called her and let her know that my wallet was found. However, they can't guarantee the content inside. My heart was overjoyed with the news.
After dinner, we had to drive the crazy Irohazaka (いろは坂) at night and got to Nikko's police station around 8:30 pm. We entered and they presented my wallet, with every single yen and all the cards still inside. This is incredible. They said someone had found it in Toshogu's parking lot and turned it in. My prayer in the shrine must have been heard. We happily continued with our journey.
2019 Shinjuku Gyoen National Garden
Yes, it happened again. We were at Shinjuku Gyoen National Garden and I paid for the entrance ticket with cash from my wallet. After walking through the beautiful park, we were about to head home so I grabbed my PASMO pass from my bag and placed it in my pocket. I like to have the PASMO out of the wallet and directly put in my pocket as it's inconvenient to pull it out of the wallet each time passing through the station gates. When we got to the Shinjuku-Sanchome Station, I knew my PASMO was running low on funds so I went to grab my wallet in my camera bag. Oh no, it is not there! Not AGAIN! Depression sets in, losing my wallet in Tokyo. A city of 30 million people and millions of tourists. It's hopeless.
I've learned to take out everything unnecessary from my wallet when I travel in Japan from previous years' experience, like my Safeway and CVS cards, library card, etc. Only the essential cards are in, including a couple of credit cards, ATM card, California driver's license. I was able to pause my credit cards and ATM card online very quickly. I've also learned from the previous two years to carry minimal cash and just get more from ATM when necessary. The only cards I really cared about is my California Driver's license because I really don't want to go line up at the DMV. We traced back our steps all the way from the station back to the park entrance but no luck.
We then headed back to Nami's home in Yokohama from Tokyo, without my wallet. That night, after searching on the web, I told Nami that we need to file a police report in Tokyo since I lost it in Tokyo. The same day after dinner, Nami and I took a train to the closest Tokyo Koban (30 min away) and filed a report.
At the Koban, we filed the report on the wallet color, content, etc. The policeman entered in the information in the system on the computer, and halfway through, he looked up and told us someone had already turned it in. OMG!!! Is that really possible? Do people in Tokyo turn in stranger's wallet? Once again, they made no promises with the contents inside. Since it was already Friday night, the lost and found was closed for the weekend but on Monday morning, we head to Shinjuku Sanchome Police Station to retrieve my wallet. At the police station, I got my wallet back, with all the cash, credit cards, and ID intact.
Recap: What to Do When You Lost Your Wallet in Japan
Before your trip:
Before your trip, take a picture of all the cards and IDs in the wallet with your cell phone and upload it to the cloud or email them to yourself so you can retrieve it anywhere on any device. Don't carry too much cash and unimportant cards in your wallet when you travel.
Don't carry too much cash. These days it's very easy to find Seven-Eleven ATMs to get cash all over Japan. Typically Japanese bank ATMs do not work with foreign ATM cards.
After you lost your belonging
As soon as you've realized you lost your belonging, find the nearest Koban (交番) where you lost it (search "koban" on Google map) and report it. For example, we couldn't report the lost and found to Yokohama's Koban for something we lost in Tokyo. We should have reported in Tokyo right away and it would have saved us an extra trip. Kobans are all over Japan and usually near station exits.
Leave a Japanese contact number (hotel, ryokan, or someone you know) for the police to reach you.
Whenever I read in the local news how many cars get broken into in San Francisco every day, it makes me ponder about human behavior when I compare it our experiences in Japan. It makes me truly appreciate the Japanese culture and I asked Nami why the Japanese are so honest? She replies it's because they believe in karma.
So the next time you find a wallet on the street or someone's belonging, don't throw it away or ignore it. Bring it to the local police because the person who lost it will really appreciate your simple gesture. At least I do.