From buying a JR pass to photography etiquettes, there are a lot of things to know before you visit Japan. To help you prepare for your first trip, we have compiled this insiders' guide for first-time visitors to Japan so you'll have a smooth and memorable journey.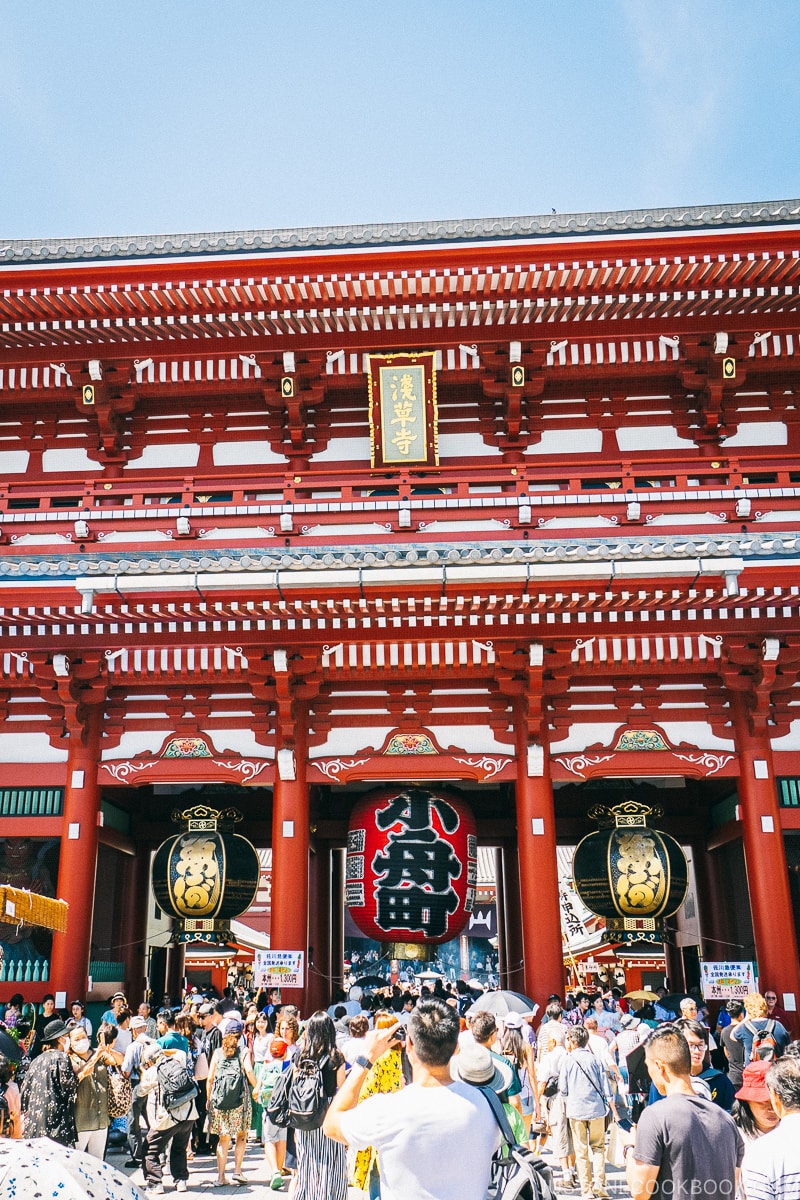 We often get asked 'How should I prepare for a trip to Japan?'. For those of you who are new to Just One Cookbook, you can find not only authentic Japanese recipes but also many Japan travel tips and cultural tidbits on the blog.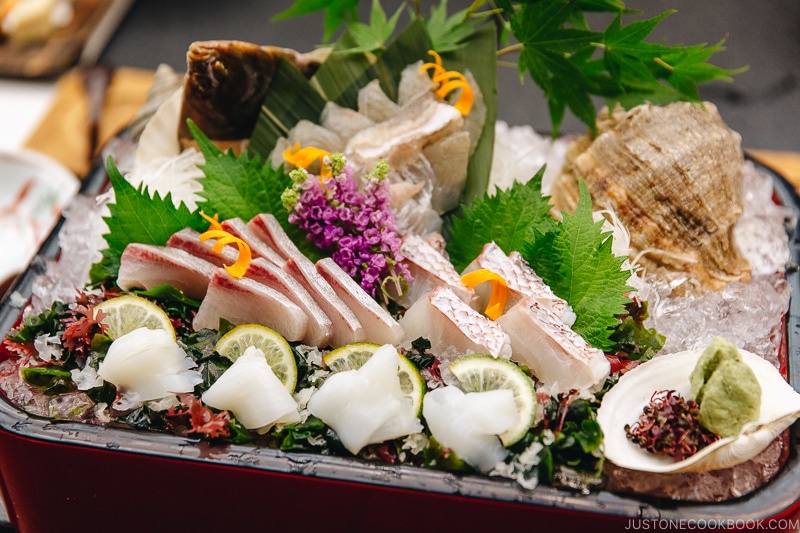 Today we're featuring some top tips shared by our readers who have traveled to Japan. Some of the readers are seasoned travelers, and some of them have just returned from their trip recently. Each of them has generously chimed in with their own individual experience and perspectives. Along with the tips from our readers for first-time visitors to Japan, we also included some insider advice from the Just One Cookbook family.
If you are traveling to Japan for the first time, we hope these additional tips will be invaluable for your planning.
Before you start, you may want to read:
Essential Tips for First Time Visitors to Japan
1. Best season to visit Japan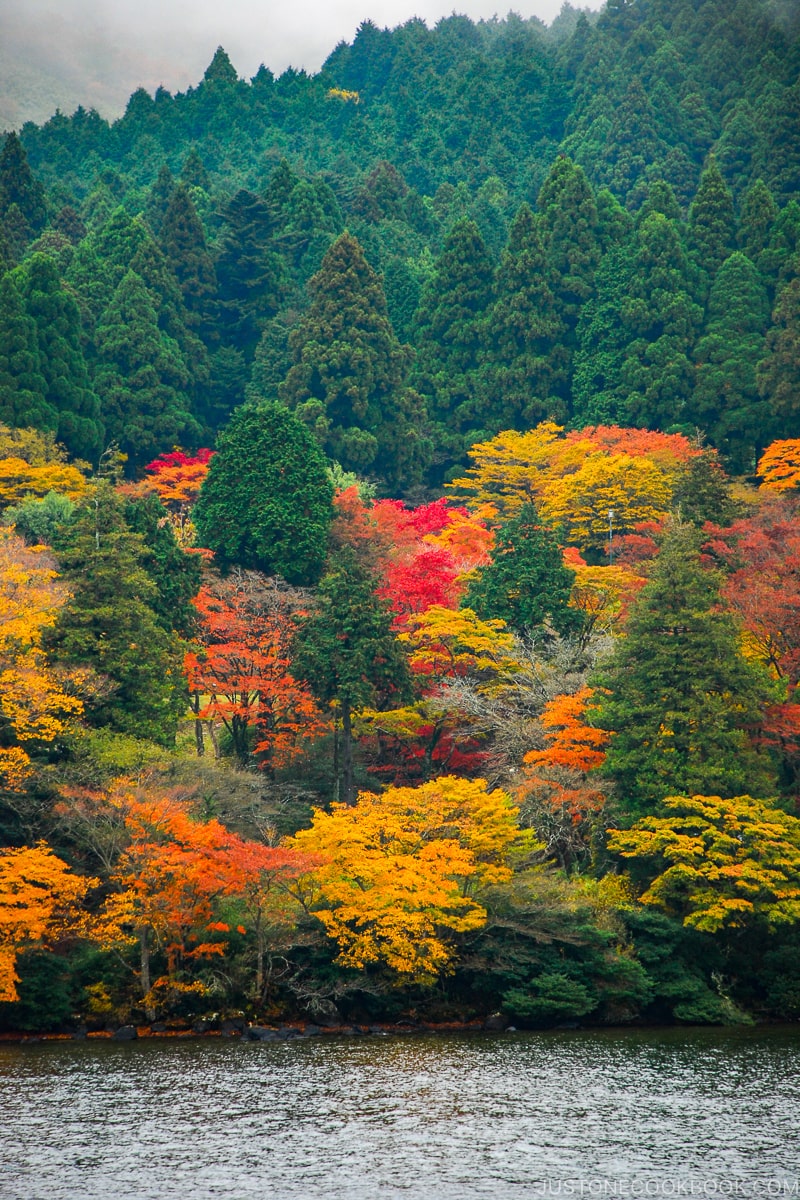 With a distinct four seasons, you can always experience something different when you travel to Japan at a different time of the year. It really comes to personal preferences and the duration of your stay, and sometimes a bit of luck. If we really had to choose, we would go with fall as our favorite season to visit Japan and some of the readers agree. Here's what they have to say:
'Autumn is a really good time if you are a foodie. I love all the seasonal food then – chestnuts and sweet potato and kabocha. A friend of ours who lives in Japan says the sashimi is particularly good at this time of year because, as the Pacific cools, the fish put on fat and are particularly succulent.' – Kate H
'Probably prefer Autumn as Spring can be super busy. Did the Shiminami Kaido last time – loved it, especially the salted milk ice cream. Also, go and visit an onsen resort, amazing! Eat as much local food and drink the local sake as you can. Japan Alps, Hokkaido, Kinosaki, Hirosaki – the more off the beaten track the better, although I'll always have a soft spot for Tokyo! It's also so appreciated if you try to speak a little Japanese!' – Kirsty
'Traveling in the fall right before the autumn color viewing season seems to be good to avoid crowds, but is also typhoon season, so be flexible and prepared for travel delays or train shutdowns. You could end up stuck in a town longer than anticipated.' – Lynn W
Outside of the fall season, another one of our favorite times to visit Japan is during cherry blossom. However, it's much more elusive as it could happen anytime between mid-March to mid-April and only lasts one week.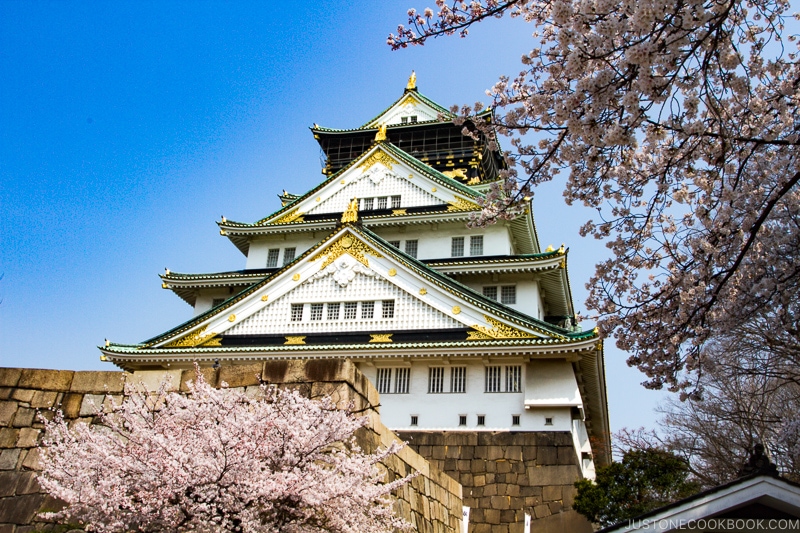 2. Get ready for a lot of walking
'You might actually lose weight even after eating all the amazing food in Japan! When we were there we walked about 30,000 steps a day!!' – Doris L
While the train is the most convenient transportation to get around, be ready to log in your steps in Japan. Whether it's the train station or temples, there are many steep stairwells at every corner in Japan. This is good news for many of us who wish to try out all the street foods without worrying about putting on weight. But for those who are traveling with children or elderly, you may not want to jam in too many activities in one day. Make sure to stay hydrated and take small stops for quick refreshments if needed. Also:
'Bring good walking shoes…you'll need them.' – Janet R
Our average steps per day in Tokyo average between 17,000 – 19,000 steps a day (7-8 miles).
3. Travel Light: Luggage advice for first-time visitors to Japan
'We decided that one large bag would be easier to handle than two smaller ones. Big mistake. It took up way too much room at the minshukus, often had a to be lugged up narrow flights of stairs and we even had to take special taxis because it would not fit in the tiny trunks of tiny cars you do not see on the streets of the US.' – Kathleen E
This advice is particularly useful if you're covering different areas in Japan. Try not to overpack since you can pretty much buy all the essentials from the Japanese convenience stores which are everywhere in the cities.
4. Photography etiquette in Japan
'Ask permission to take photos of people…don't assume it's OK. Some Temples do NOT permit photos inside, please ask permission first.' – Janet R
It goes without saying, the first rule of photography in any country is to respect the locals and the sites you're visiting. The same goes for Japan. You may have seen many pictures of jubilant groups of young Japanese posing for the camera, but that doesn't mean everyone feels the same for picture taking by strangers.
Japanese can be very shy and personal privacy is something they value. By and large, you will get away by taking pictures of a large crowd, but you'd want to avoid taking photos up close of a person unless you ask for their permission. If you do not get a yes or no right away and the person looks hesitant, do not be forceful. In this situation, it's best to respect the person and walk away.
When you're at a tourist area, make it a habit to look for signs to make sure if photography is allowed. Public places like parks, buildings, or festivals are generally ok to photograph. But do not take pictures of the commuters inside a train.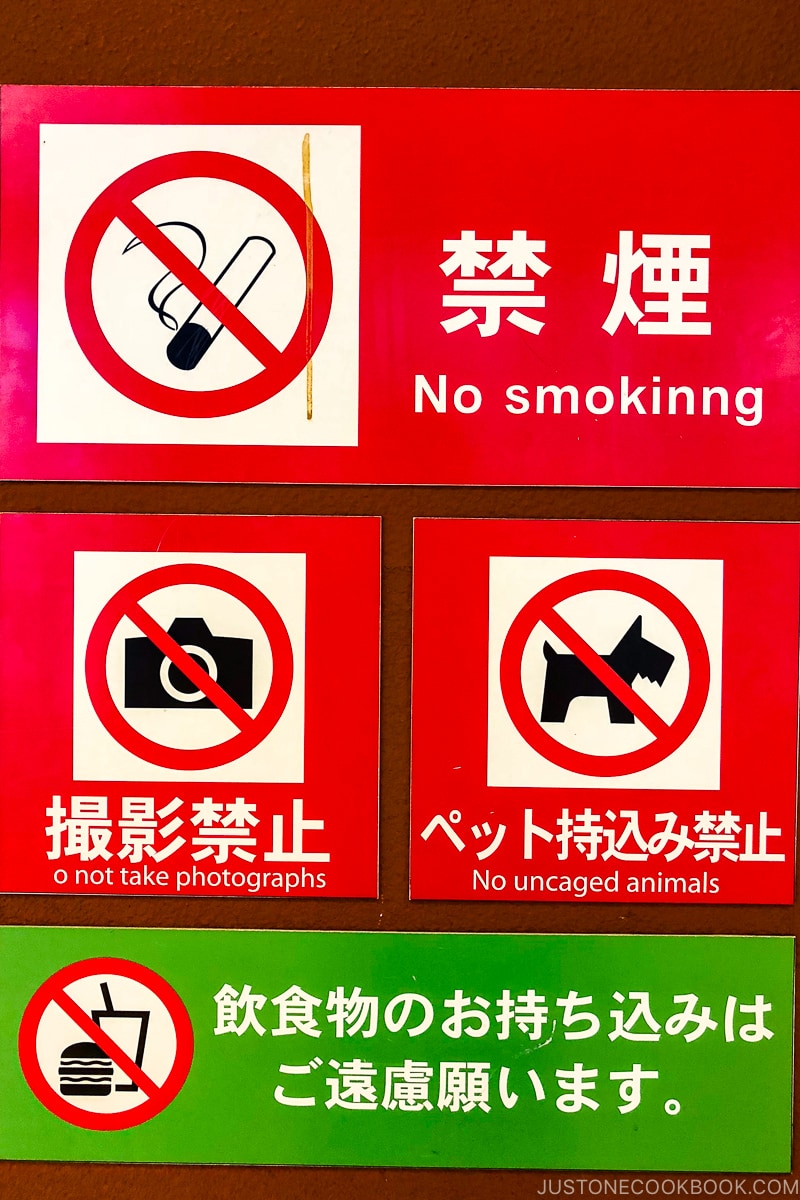 What about the selfie stick? You may want to know if you can use a selfie stick for street photography in Japan? While there's no specific rule that stops you from taking pictures of the streets, you want to be very aware of your surrounding especially using a selfie stick to take pictures. Selfie sticks can be obstructive and potentially cause accidents to passerby. There are also locations in Japan including JR West train stations that prohibit selfie sticks. With the increasing number of tourists in Japan, you may expect more and more places that carry out the ban. If you're not in a park or more scenic places with less crowd, then feel free to use your selfie stick.
5. Don't be afraid to ask for help
'I think a good rule is to not be embarrassed or afraid to ask for help. I found people in Japan were always willing and even honored to help if we just asked.' – Susan
'Don't be overly afraid that you don't speak Japanese. Most larger cities and tourist areas often have signs in both English and Japanese and if all else fails most of the "younger" generation can speak some English and as another person commented are usually willing to help especially if you are polite.' – John T
6. Don't be late for your train
Always be early or on-time for your train ride. Public transportation will not wait for anyone and they're almost always on time so do not be late. For first-time visitors to Japan, you might be shocked at how crowded stations are during commute hours so give yourself extra time to navigate.
'Make sure to be on time/early for the train as they ALWAYS leave on time!' – Janet R
7. Get up early or in the late evening when visiting popular tourist sites
'Get up extra early to see popular sites (if they open early) if you want to avoid crowds.' – Lynn W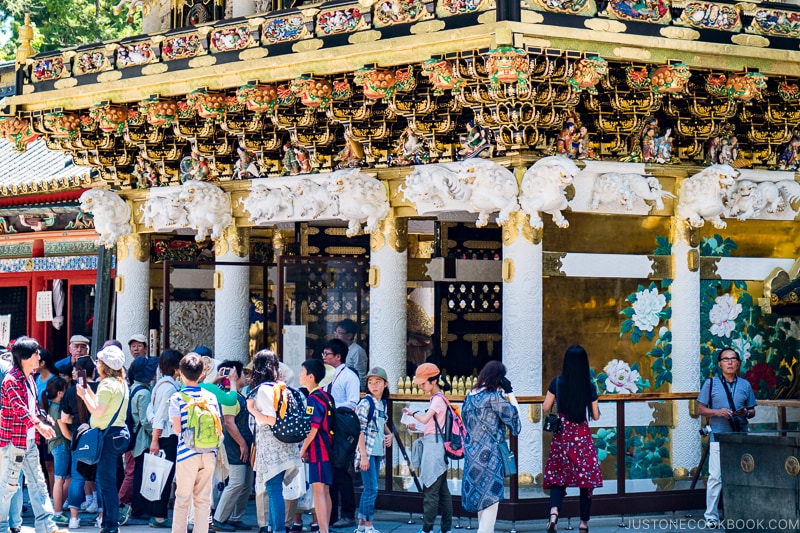 8. Best place for public restroom
'Search for department stores when you need a restroom.' – Lynn W
Traveling with young children or elderly that may need access to restrooms regularly? That's one thing you don't have to worry about when traveling in Japan. Unless you're in a rural area, it's generally very easy to find clean public restrooms in Japan. Make your stops when you are going in and out of the train stations. And in case you're wondering, Japanese bullet trains do have airline-size bathrooms for the passengers. Otherwise, department stores are one of the best places for public restrooms. You can also find the facilities available at public parks.
10. Experience unique experience at Ryokan & Buddhist Monastery
Instead of regular hotels, consider staying at ryokans, Japanese traditional inns for a more memorable experience. You get to unwind in a tranquil atmosphere, enjoying traditional Japanese breakfasts and soaking in an onsen.
'Staying at a Buddhist Monastery is an unforgettable experience, too. The people are friendly and accommodating. Sit, relax, and take in the culture. Slow down and people watch. There is as much to be found in the silence as the hustle in Japan!' – Gina Y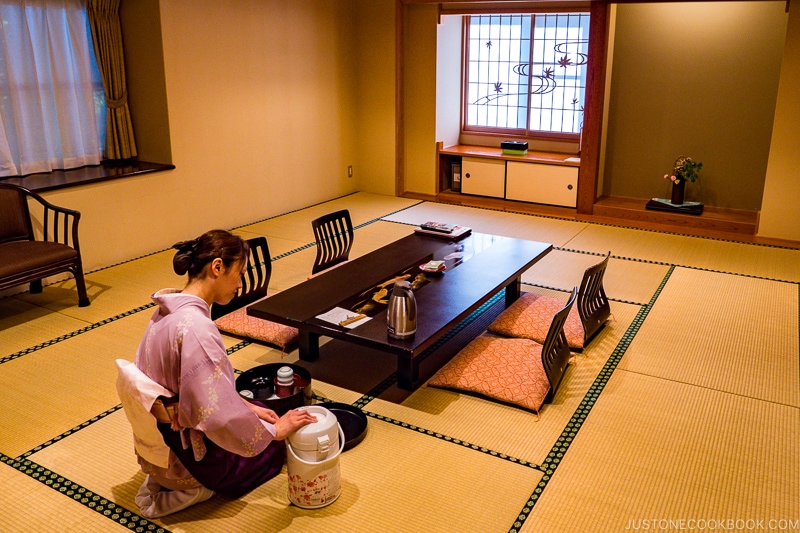 11. Buy tickets in advance for some popular tourist attractions
'Buy Ghibli museum ticket three months in advance if you want to have a chance to visit it.' – Chung W
Some highly popular attractions such as Ghibli museum and Tokyo Disney/DisneySea in Japan receive a high volume of visitors every day. We recommend looking up online to see if the attraction offers ticket booking in advance. We used Voyagin to book some of our activities in Tokyo and so far their service is pretty good (we get a small commission if you purchase activities through the link).
12. Tips on buying Suica & Pasmo cards
'Get a Suica or Pasmo card at the time you order your JR Rail pass. When you get to the airport you can use the machines there to load the card with a few thousand yen. The cards are also usable at the ticket machines outside many restaurants.' – Gord F
'You can also just get the card at the airport, which is what we did. You can then return it at the end of the trip and get your money back. If you order one in advance from outside the country, you can't return it for the 500 yen refund – at least that's how much I remember it cost for the card in Japan.' – Lynn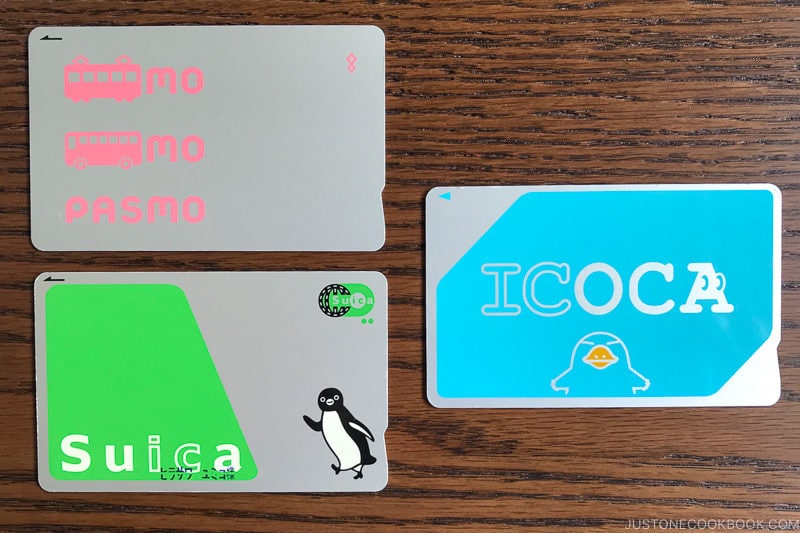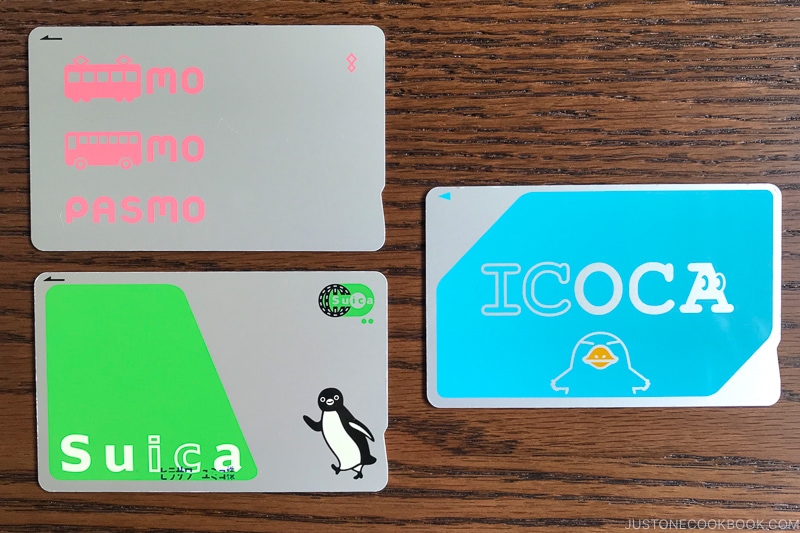 Depending on the city you get the transport pass, it could be Suica, ICOCA, or Pasmo (or other ones as well).
13. Learn a few basic Japanese phrases
'Japan has many people, especially police and those working in the train stations, that can speak English if you get lost. But as is good advice for visiting any country it's good to brush up on the basic phrase. Namely Thank You, Excuse Me, Do you speak English, as well as learning the numbers 1 through 10.
The most important one you'll need is "Sumimasen", which means excuse me, or pardon me. You'll find yourself saying that more than anything else in Japan. Calling a waiter, "sumimasen!" Accidentally bumped into someone "sumimasen". Trying to politely get by someone blocking your way "sumimasen". Get used to that phrase.' – Patrick D
14. Take advantage of apps like Google Maps
'There is a LOT of trains in Japan, and oftentimes if going long distances, you'll need to get off and on several different trains at certain times. Take advantage of some convenient apps to help with tracking the train routes.'- Patrick D
The best travel apps to use in Japan? Google Maps. Our family uses the app on each of our visits. It's very easy to use, with detailed train information, which includes door to door guide. You can even access the multiple floor maps of departmental stores. Accurate and effective. We swear by it!
15. Be mindful of your surrounding
'If you need to pause to figure out where you're going, stand off to the side. Just in general try and be mindful of your surroundings and make sure you're not blocking people trying to rush from point A to point B.' – Patrick
When you're in a crowded place, it's easy to lose your way. If you need to read the map or discuss the next meeting point with your group, make sure you're not obstructing anyone.
16. Get good food and snacks at convenience stores
'It's not an exaggeration to say that the convenience stores in Japan have better food than most family restaurants in America. You might find a LITERAL back ally stall selling yakitori sticks for 100 yen a piece that leaves you slightly struck by how GOOD it is. Not just tasty, but like 'good food' good.' – Patrick D
Japanese convenience stores 'conbini' like 7-Eleven and Lawson are pretty much the take-out place for anyone who is on a budget. You can literally find most of the popular Japanese foods all in one roof – Japanese egg sandwich, bento lunch box, onigiri rice balls, yakitori – at a very reasonable price. As Patrick said, they are actually good food. You want to buy your water there too!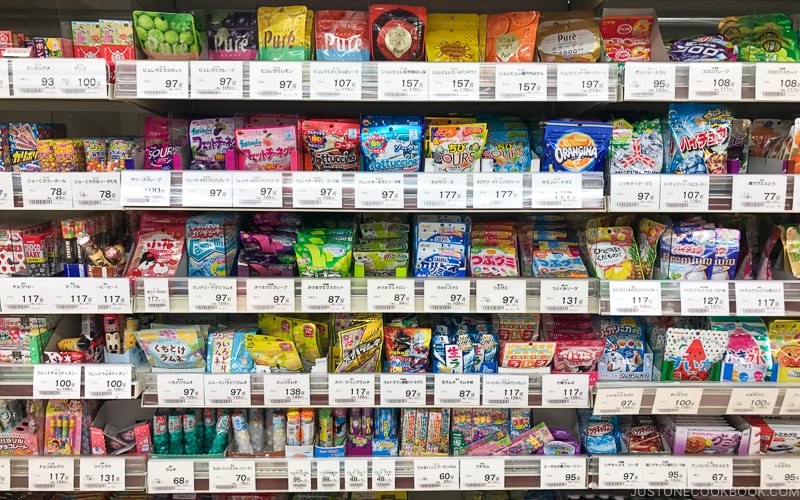 17. Do not eat and walk
While in many cultures it's completely fine to eat and walk, it's usually frowned upon in Japan. After buying a snack, stand to the side of the shop or sit in their eating area to finish the food.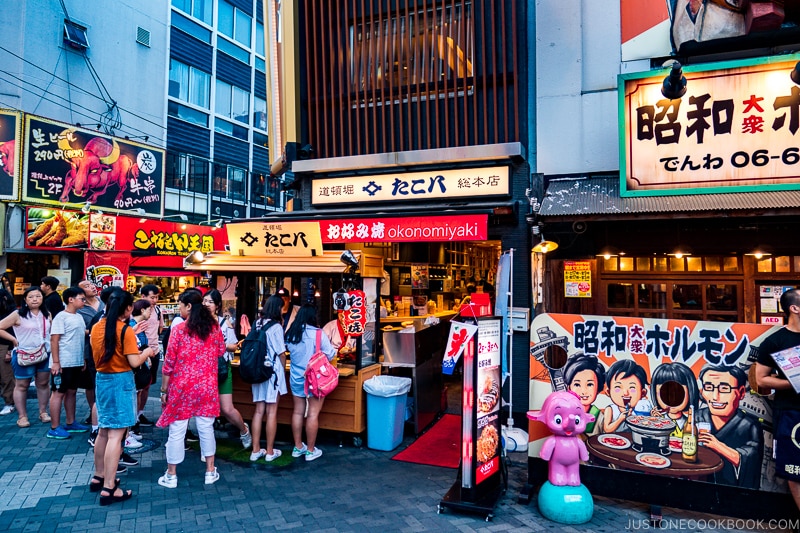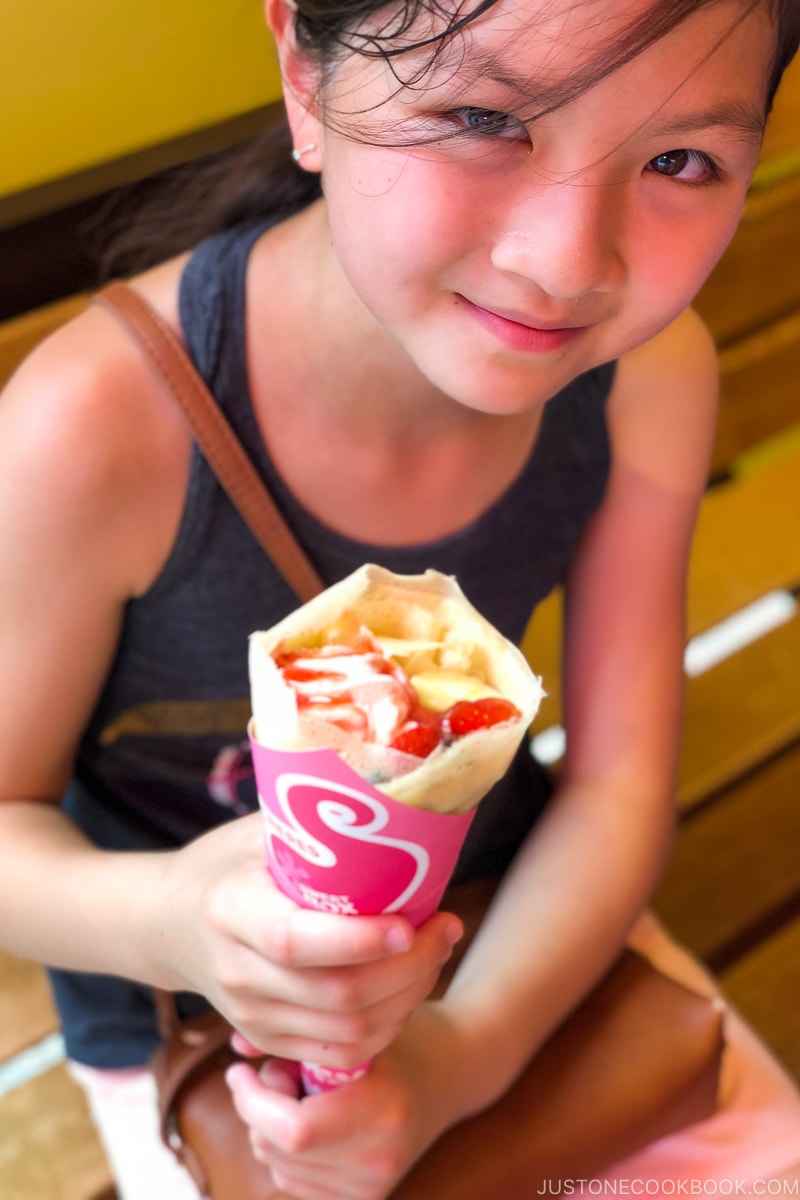 18. Bring a coin pouch
Cash is still very commonly used throughout Japan and you will get a lot of change throughout your travel. Familiarize yourself with the coins and bring a coin pouch to hold them. The Japanese do not mind if you take extra time to count out the exchange change of the purchase.
The coins from left to right are 500 yen, 100 yen, 50 yen, 10 yen, 5 yen, and 1 yen.
Thank you for reading our guide for first-time visitors to Japan. If you've just returned from your first trip to Japan or have any other tips to share, we'd love to hear from you in the comments section below.