Planning your first trip to Japan? You may have a running list of basic questions before you set foot in this fascinating country that feels so different and exciting when you arrive. What's the best way to get around? How do I get the most out of my visit without feeling the pinch? Read on for our top travel tips to Japan!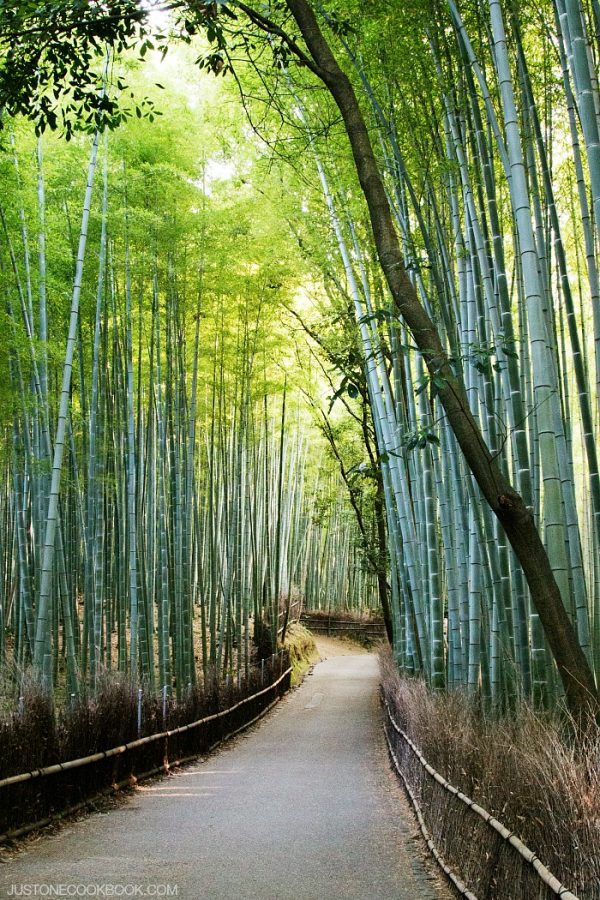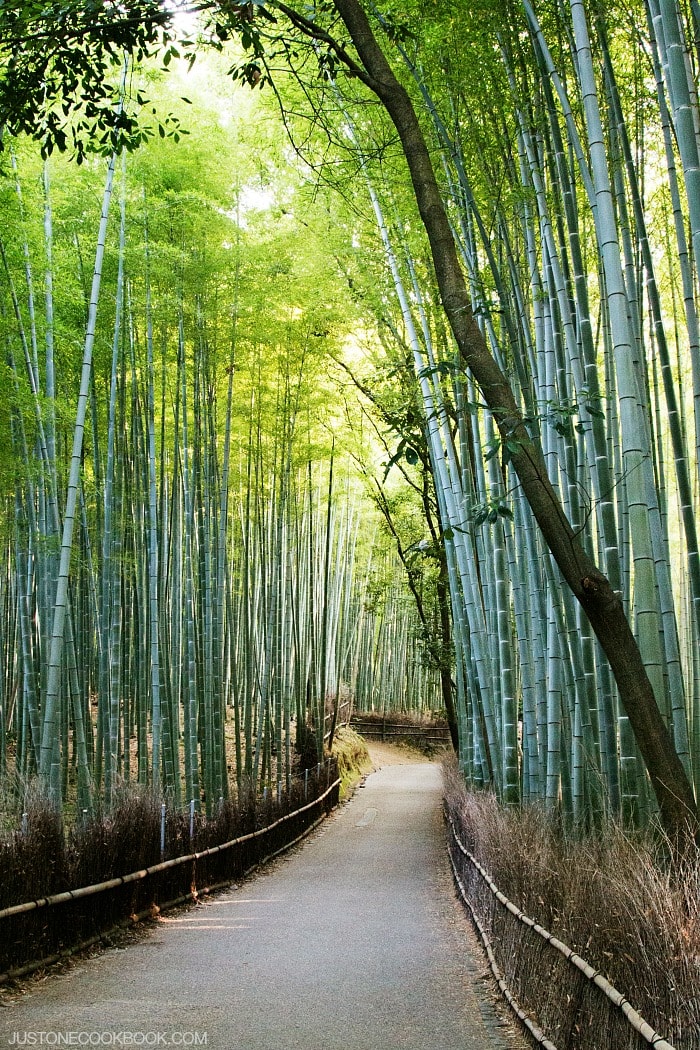 Let's be honest, planning for a big trip can be overwhelming, especially if you don't have the luxury of time or money. To help you plan ahead for your visit to Japan, we have put together a list of essential travel tips – from accommodation to transportation to eating.  Preparation is key when you only have a short time to get out and explore. We want you to make the most of your trip, so you have a fantastic adventure experiencing the wonderfully distinct culture of Japan.
Here are our 8 top travel tips for your first-time visit to Japan!
---
1. Best Time to Visit Japan
The first thing you want to know is Japan has a distinguish four seasons, and each season offers its unique experience to visitors. Many people may agree that April is the best time because you get to witness the most anticipated bloom of sakura – cherry blossoms. While the cherry blossom season is spectacular, it is also the busiest and the most expensive time to visit Japan.
Summer can be muggy and uncomfortably hot, but it is an exciting time to soak in the atmosphere of matsuri (street festivals) and the grandeur of weekly firework displays.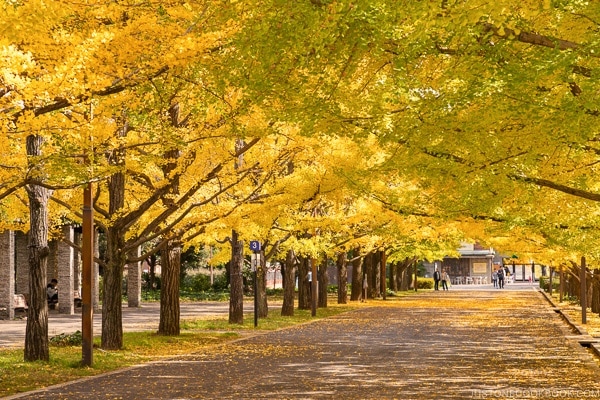 Fall is particularly a favorite season of mine as you get to see beautiful foliage on the mountains and streets.
While the colder months in Japan may sound less appealing, it does make the best time for budget travelers since most of the hotel rates would be least expensive and you don't have to worry about the crowd.
In truth, the BEST time can be highly subjective and depends on your personal needs. The length of stay can make an impact on your travel experience too, so allow yourself to stay for at least two weeks to get a better sense of the place. Whichever season you decide, it's worth remembering that you would have a memorable time in Japan no matter when you visit.
Pro tip: During the hot Japan summer, you will be sweating, so wear dry-fit material clothing to stay comfortable during your travels.
2. Get a Japan Rail (JR) Pass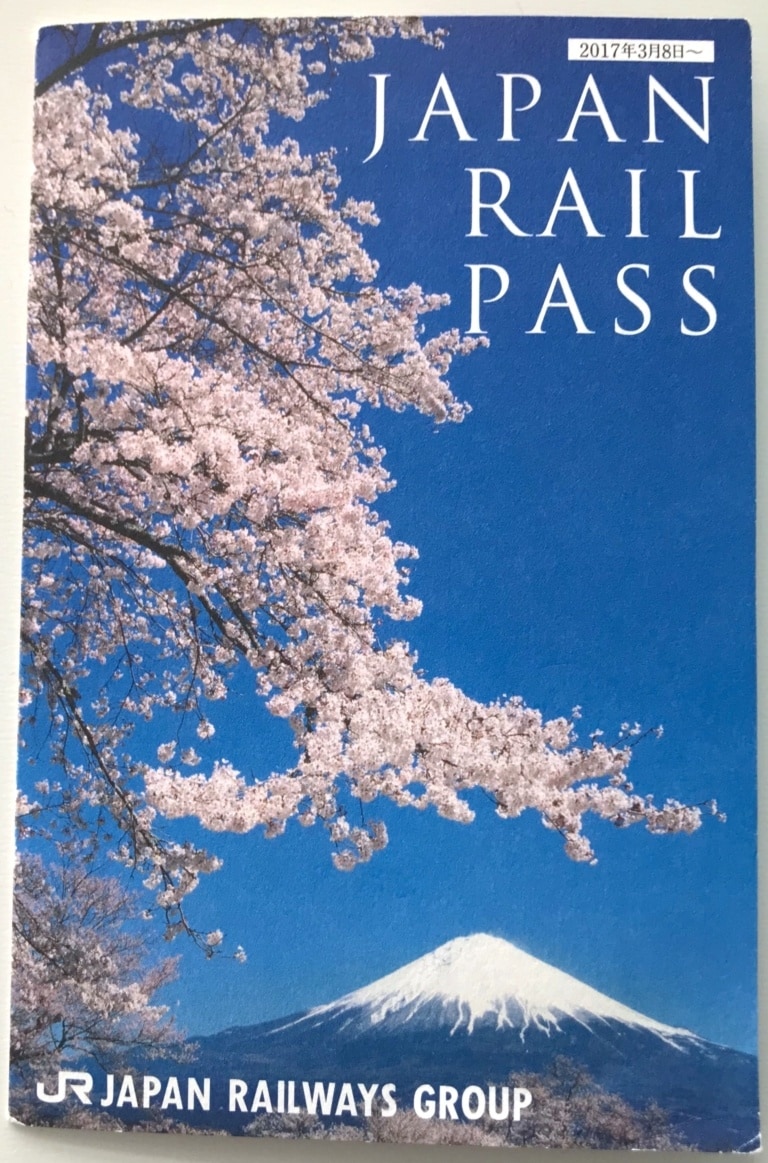 If you plan on doing an extensive traveling by taking the Shinkansen 新幹線 (bullet-train) during your visit to Japan, Japan Rail Pass or JR Pass would be the economical way to go.
For your convenience, you'll get to experience unlimited travel throughout the country on the local, regional and express JR rain services. Keep in mind you have to buy the JR Pass before arriving in Japan as it's not sold there. For more details on pricing and how to purchase the Pass, check out our JR Pass Guide post.
Pro tip: It takes 20-40 min to exchange your JR Pass voucher. Get the tickets for the rest of your trip at one go to avoid multiple trips to the JR office. If you change your travel plan, you can always exchange the tickets later.
3. Rent a Pocket Wi-Fi or SIM Card for Internet Access
Want to stay connected for your entire trip to Japan? Rent a pocket Wi-Fi or get a local Japan SIM card! The pocket wi-fi is more versatile as it is lightweight and works for any kind of devices. Whether you're using it to check Google Maps, to research travel information or to make some quick calls, pocket Wi-Fi would be your best companion.
There are several rental mobile Wifi services you can check out. We have been using Sakura Mobile for the past few years. The connection speed is pretty fast and we haven't had any trouble with the service. They will deliver the SIM card or pocket Wi-Fi to your hotel or address in Japan.
Pro tip: Download the Google Maps app to use in Japan. It is very convenient, and a lifesaver when you get lost in big cities or rural towns. Softbank offers a free Wifi service so you can save on your data at certain places.
4. Get Your Yen (¥) Ready (How about My Credit Cards?)
Despite being an uber-modern country, Japan can be old-fashioned when it comes to money. There are still quite a lot of shops and restaurants that are cash only. However, with the upcoming 2020 Tokyo Olympic Games and the increasing numbers of tourists to Japan, you can expect more and more businesses in larger cities are starting to accept credit cards and debit cards.
To be safe, you still want to make sure you have enough yen in your wallets. Cash will always come in handy when you visit smaller towns or mom-and-pop shops. Also, inform your banks that you will be using your cards in Japan in advance.
Pro tip: When you use cash, you're likely to get a ton of change. Also, Japanese bills are much wider than the US bills and they don't fit in standard US-size wallets. Solution? Pick up a Japanese wallet from a discount store ($5 – $10) to use on the trip and keep it as a souvenir when you go home.
5. On a Budget? Utilize Japanese Convenience Stores!
Japan may have a reputation for being an expensive destination, but there are endless ways to enjoy the country without having to break the bank. For any budget travelers, the vending machines and convenience stores like 7-Eleven are your best friends when you visit Japan.
You can literally feed yourself some decent bento, ramen, or onigiri rice balls, or get an emergency toothbrush or umbrella from Japan's world-class vending machines and convenience stores. There is also Daiso, the Japanese equivalent of a dollar store, that can supply most of your travel needs and souvenir shopping.
Pro tip: You don't need to bring an umbrella with you to Japan. All convenience stores sell them for 500 yen ($5) when it rains unexpectedly.
6. Accommodations
There is no lack of options when comes to accommodations in Japan. They come in all shapes and sizes, and wide-ranging prices that would meet your need. If familiarity is your priority, you can choose to stay in a western-style hotel like Hilton, Hyatt, Westin and so on.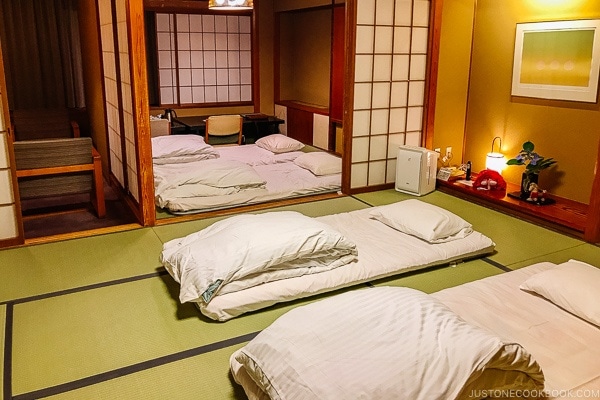 But if you wish to have a much more local & memorable experience, you can check in to ryokans, Japanese traditional inns where you get to relax in serene quarters and take dips in natural hot springs.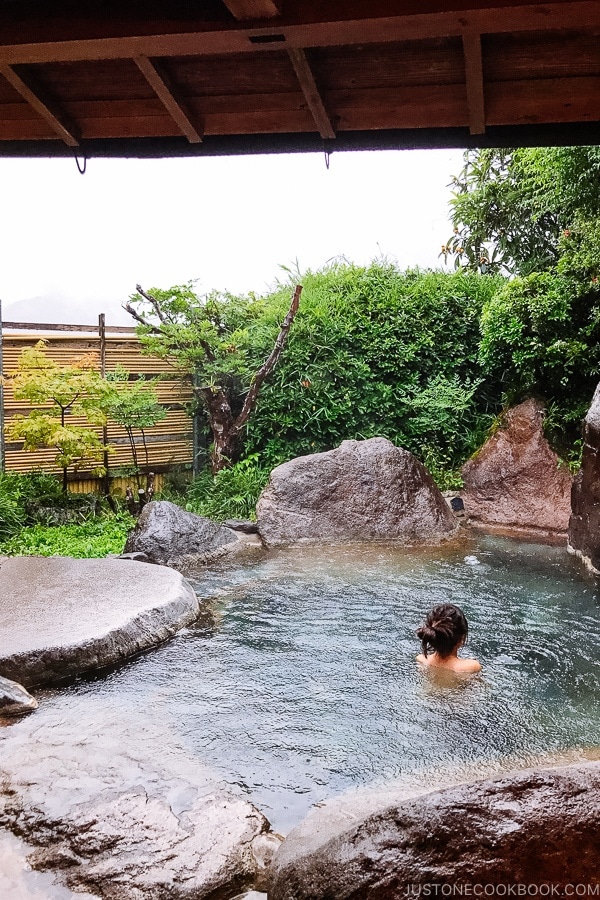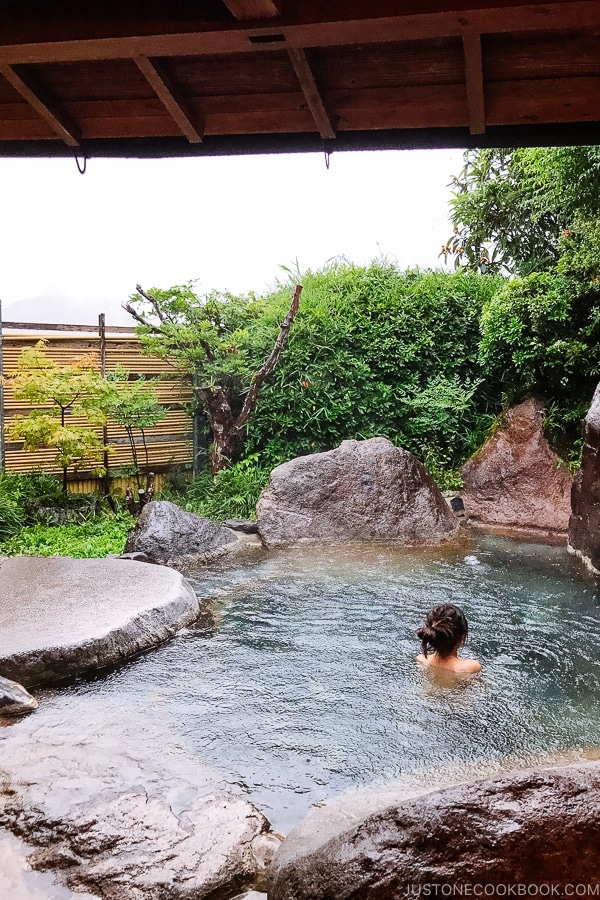 Traveling alone with a low budget? You can even check out the capsule hotels or manga cafes (manga kissa) for a one-of-a-kind experience.
Here are some useful links on accommodations you can research ahead of time:
Pro tip: For ryokan, sometimes they are located far from the station. Find one that offers free shuttle services for pickup and dropoff.
7. Eating in Japan
When comes to eating, your choices are almost inexhaustible. If you don't want to miss out some best places to eat in Japan, we recommend using Tabelog (食べログ), a comprehensive Japanese Restaurant & Food Guide for your most delicious food adventure. You can select by type of food, area, and budget to find the restaurant that fits your craving.
Pro tip: Not familiar with the food choices at the restaurant? Ask for an English menu. More and more restaurants offer English menus for foreign visitors. Otherwise, use Google Translate's image scanning feature (download Japanese language).
8. Allow Yourself to Get Lost. Literally!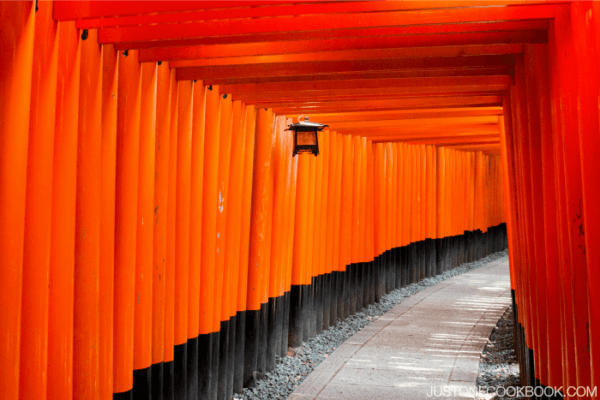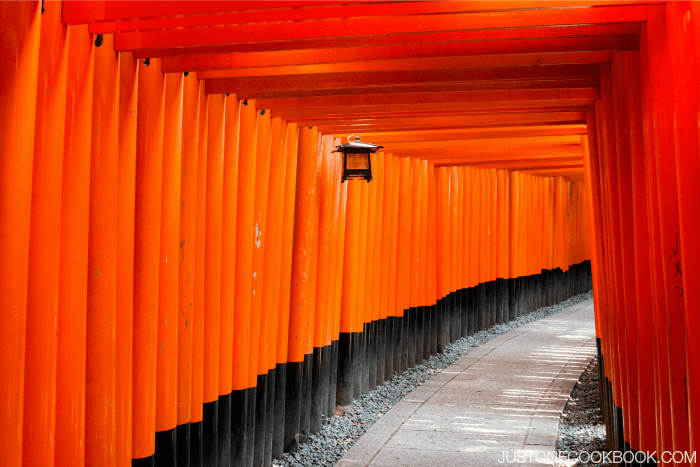 You don't need to follow a strict itinerary to fully enjoy Japan. It is one of the safest countries in the world and you can safely navigate the streets alone with a peace of mind. So, relax a bit, allow yourself to venture off without a map and take the unbeaten path. Chances are you will stumble upon many hidden gems that may well be your best discoveries of the trip!
Pro tip: Make sure you stay hydrated, especially if you visit during the summer. It is not unusual to walk 5-8 miles (7-11 km) a day. Convenience stores are the best place to buy a bottle of water or iced green tea. You may save 20-30% compared to vending machines for the same drink.
Reader's tip: Travel light and avoid large suitcase, it's difficult to navigate busy stations with large suitcases and some of them do not have elevators.
Ready to book your ticket? We hope you find the above the travel tips useful. Leave us a comment below if this is your first trip to Japan and tell us what you'd like to learn more. 
If you are interested in skiing in Japan, check out Hakuba Travel and Ski Guide.