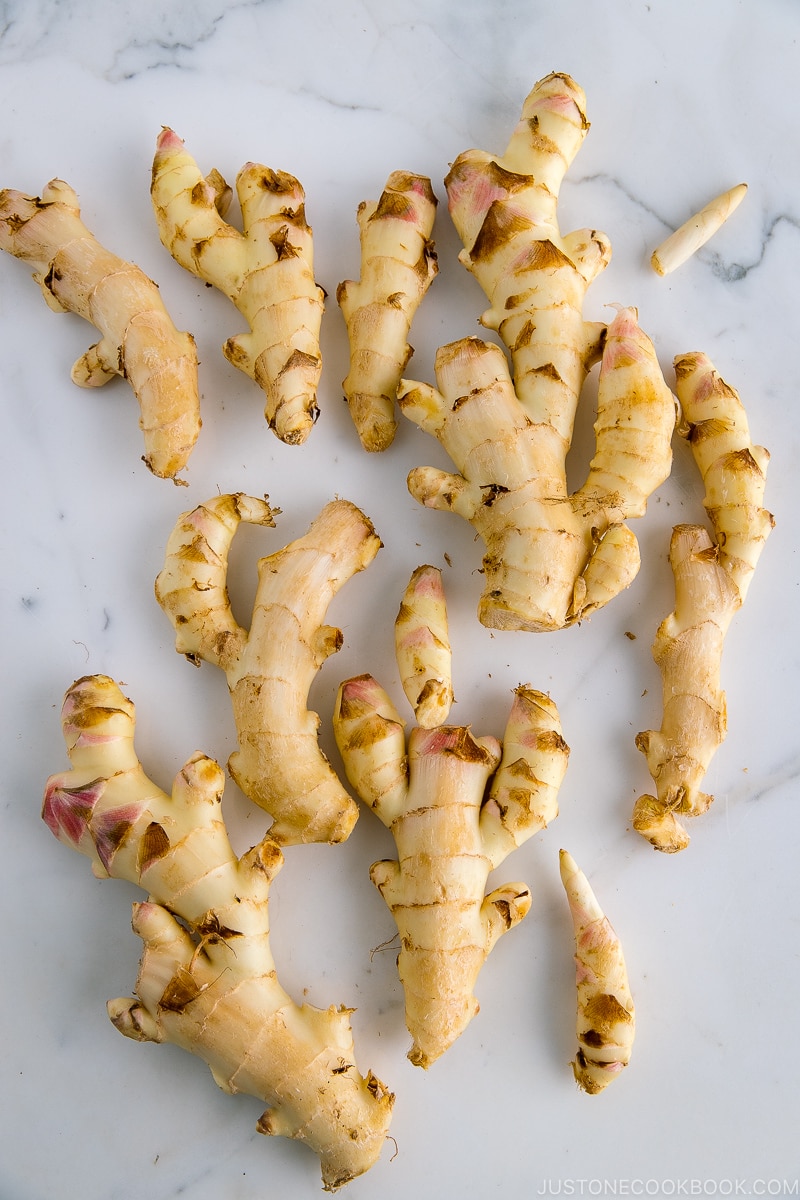 Young ginger has a milder ginger flavor with a hint of sweet floral fragrance. The easiest way to differentiate young ginger is its light cream and almost translucent skin with a pink shoot. Unlike mature ginger that is pungent, fibrous, and spicy, young ginger is tender and juicy. The skin is so thin that it can be eaten or easily peeled with fingers or a spoon. Since the spice is subtle, you can thinly slice the ginger and enjoy raw in salads, desserts, drinks or use it for pickling.
How to Choose & Buy Young Ginger
Young ginger is only available in Spring from April to May in the US. With a shorter season, it is a lot pricier than mature ginger. Sometimes young ginger is labeled as spring ginger, baby ginger or pink ginger by different sellers. Choose the ones that smell fresh with a floral aroma.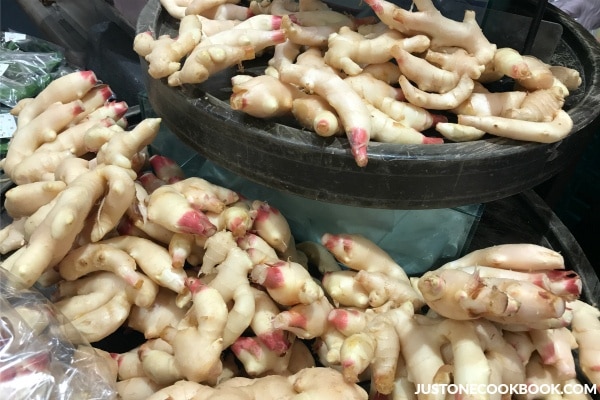 You can buy young ginger from Asian markets or Japanese grocery stores where they are in season. Since young ginger has become a trendy ingredient in the past few years, you may even find young ginger at your local farmer's markets or from growers that specialize in fashionable crops.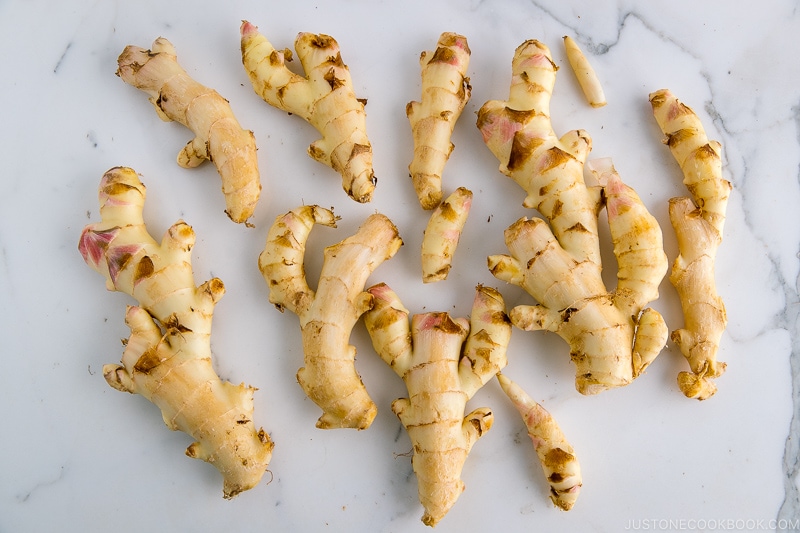 Young Ginger for Sushi Ginger
To make sushi ginger (gari), only young ginger is used. It's thinly sliced and then marinated in sugar and rice vinegar mixture. The sliced ginger will naturally become light pink color from the pink parts of the young ginger. Enjoy your homemade pickled ginger with sushi or as an accompaniment to your Japanese meal.