These easy Japanese salad dressings are what you need to upgrade your next salad! From carrot ginger dressing to classic Japanese wafu dressing to no-fuss sesame dressing, they are bright and bold and impressively versatile. Each recipe deserves to be known by heart!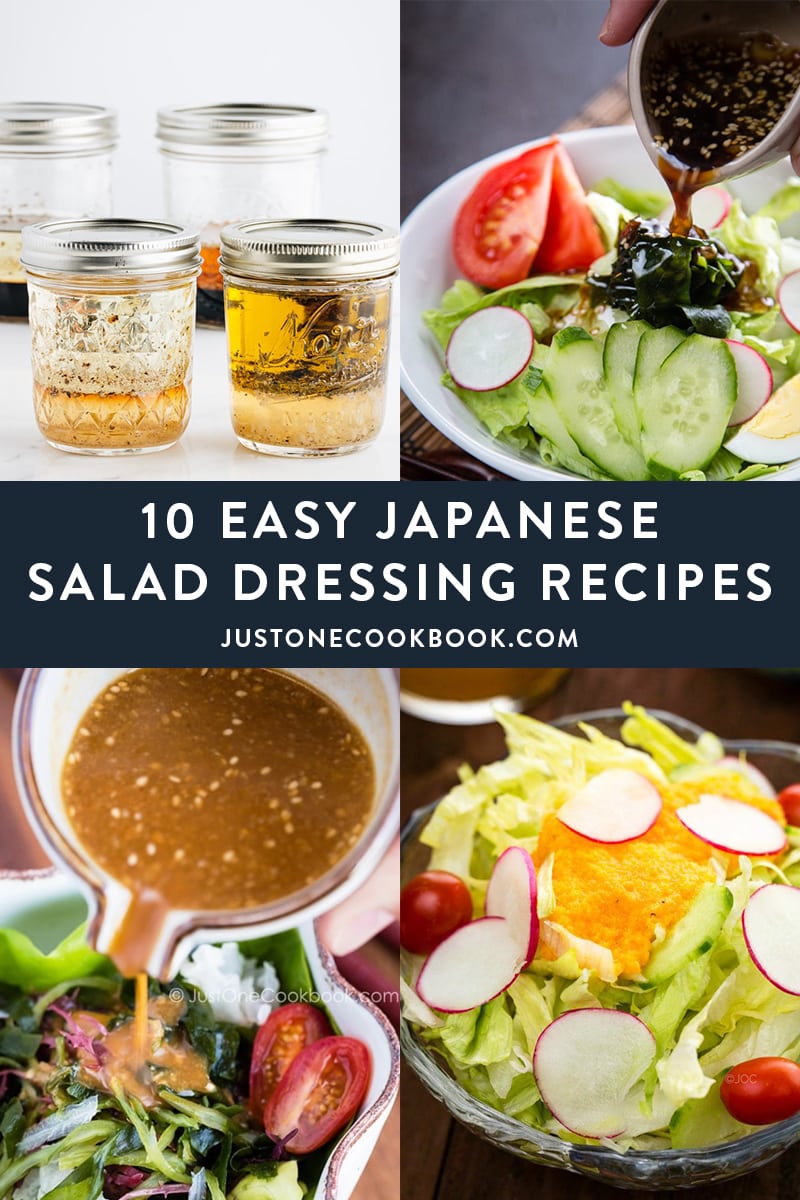 Salad dressings are essential standbys for any home cooks. In the case of Japanese salads, it is the dressings that define even the most ordinary combination of vegetables, proteins, seeds, and grains. We love them for all of these elements: salty against sweet; tanginess moderates the richness of oil; the unexpected spark from umami ingredients.
Here, we've put together 10 Easy Japanese Salad Dressings that we know you'll fall in love with. Each of them presents endless possibilities and is so good when drizzled over your salads or as a sauce over noodles or rice bowls. Best of all, the ingredients are built on your pantry staples. You'll be surprised at how easy it is to make these dressings at home.
Memorize them by heart, so you'll always have a great salad to accompany your bento lunch box, wafu pasta, and late-night dinner!
10 Easy Japanese Salad Dressing Recipes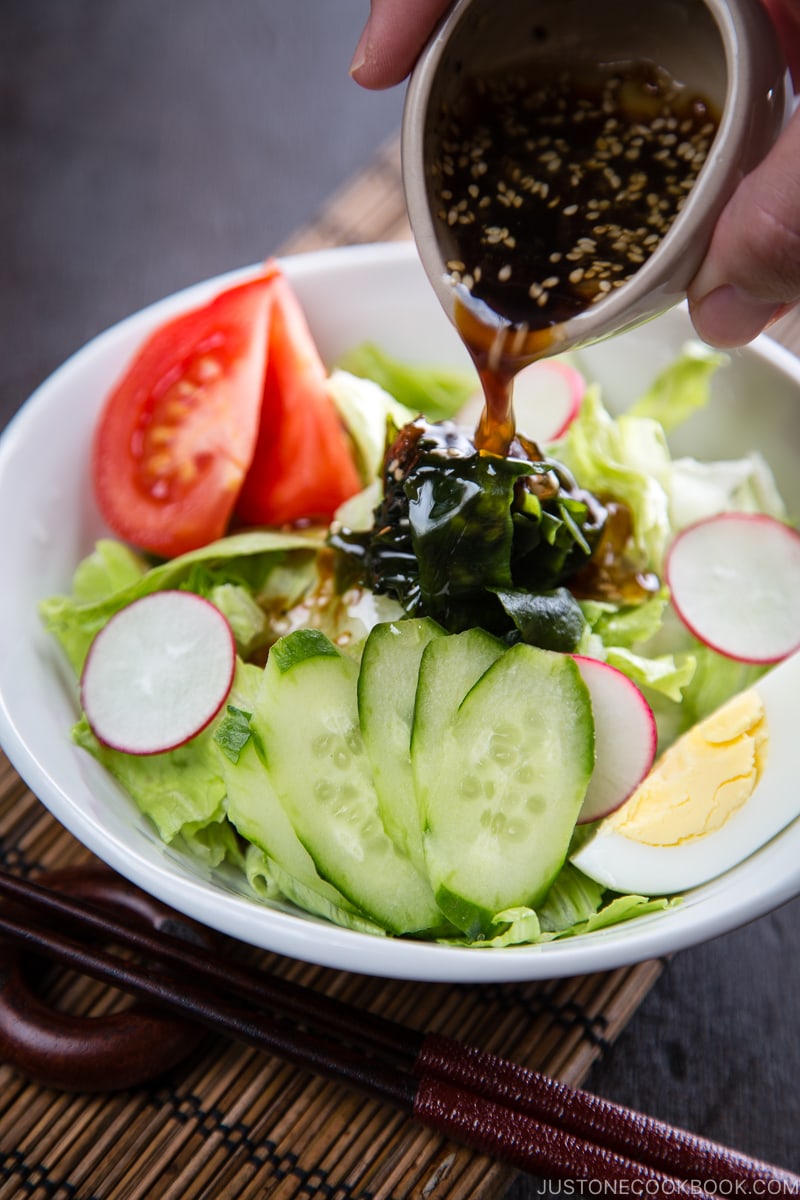 Made with soy sauce, rice vinegar, roasted sesame seeds, and grated onion, this versatile wafu dressing goes well with any salad combo you can think of. You will love how it can deliver amazing flavors in such subtlety. I love it on a simple salad of romaine (or iceberg), cucumber, and radish topped with hard-boiled eggs.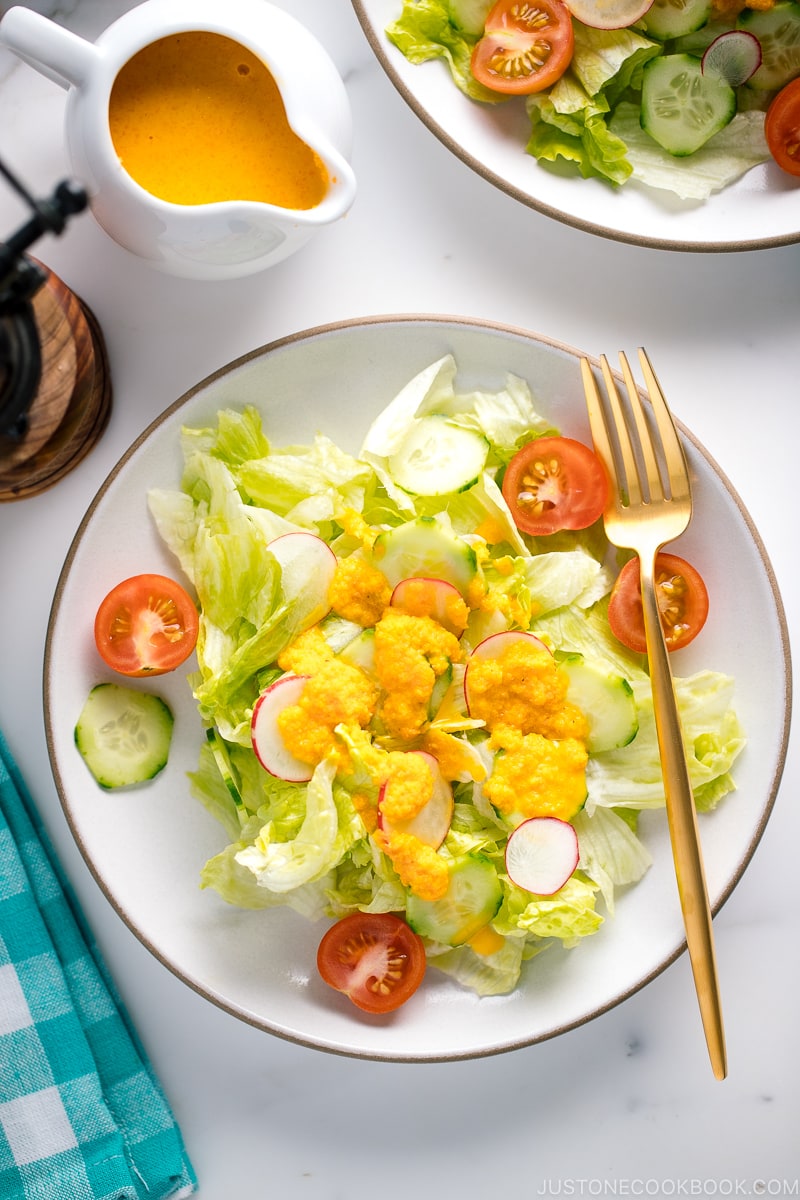 Wondering how to make the dressing that's served over a lettuce salad at your favorite sushi or hibachi restaurant? This Carrot-Ginger Dressing recipe is for you! It's as easy as combining carrot, fresh ginger, miso, sesame oil, sugar, vinegar, and salt in a food processor or blender and blend until it's mostly smooth.
The result? A salad dressing that tastes a hundred times better than the Japanese restaurants!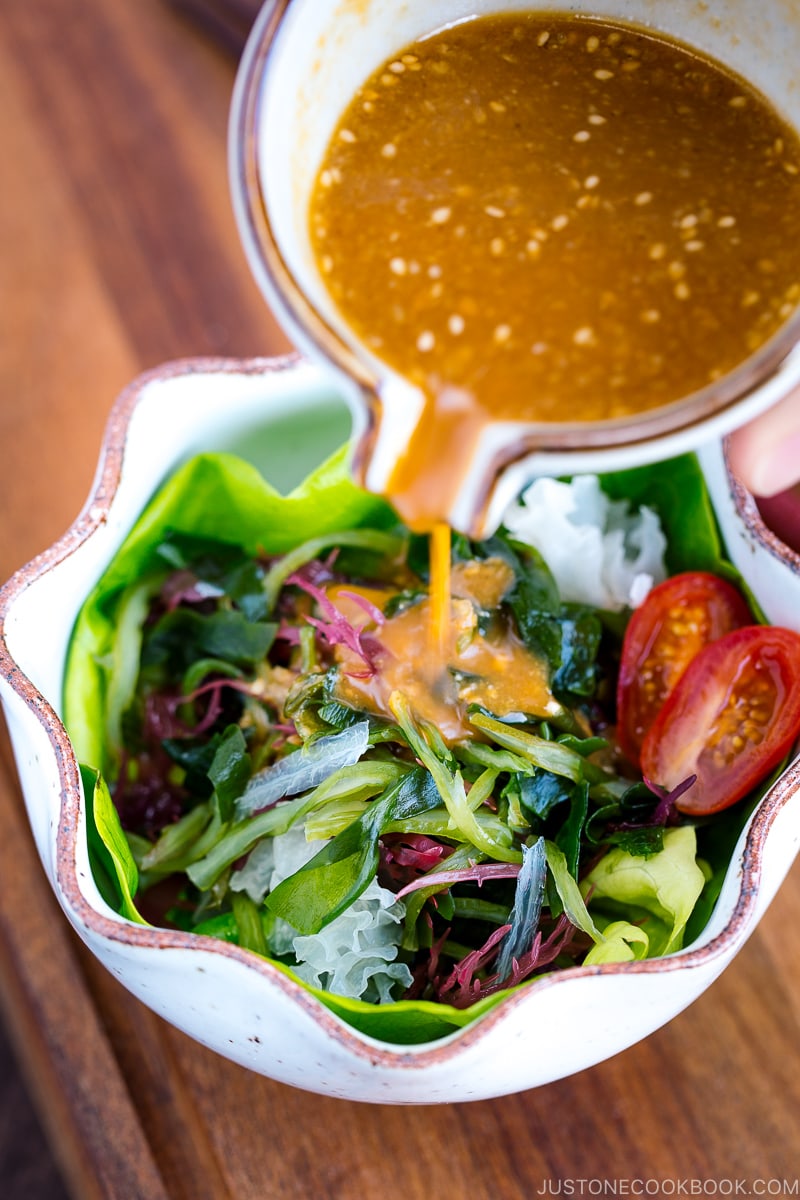 Thanks to miso paste – the condiment superstar in Japanese cuisine, this dressing is guaranteed to enliven any salad with its umami complexity. It's lovely as a sauce to toss with your noodle salad too!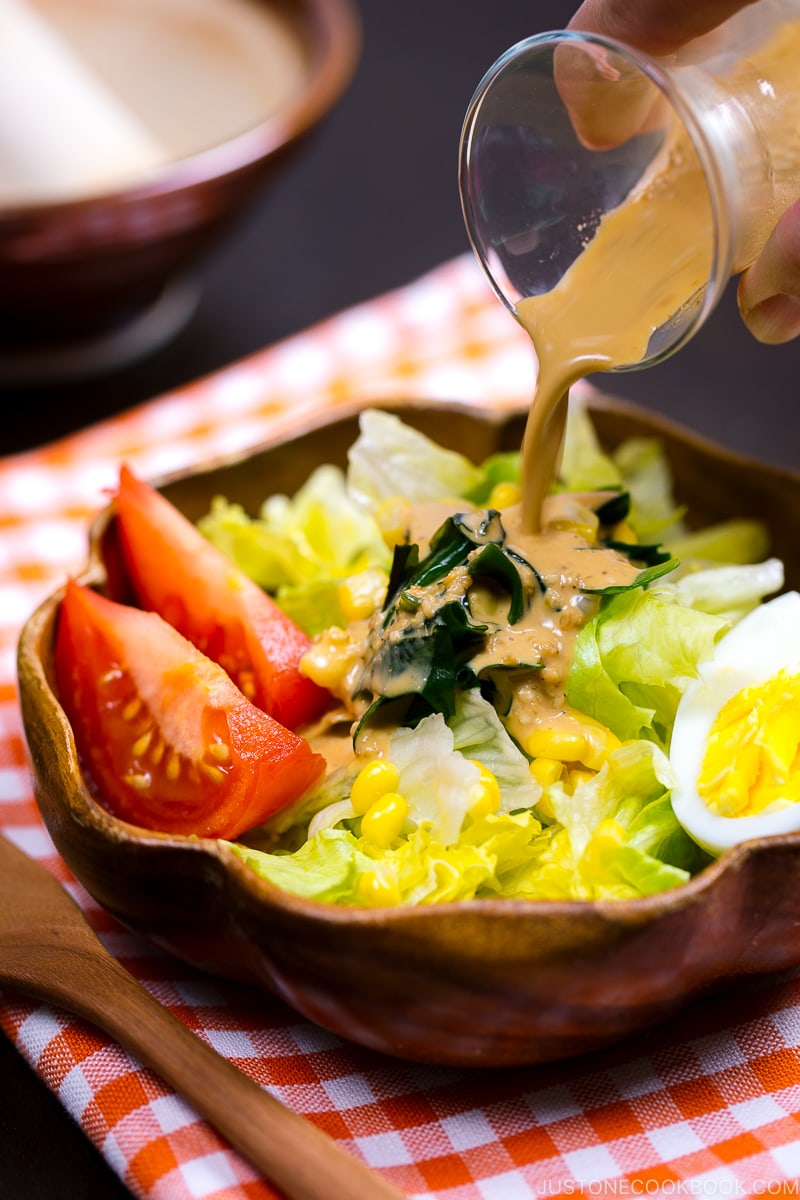 A good Japanese dressing is all about the balancing act. For this homemade sesame dressing, you can easily achieve that by adjusting the ingredients to suit your palate. If you prefer a more tangy taste, use more rice vinegar. If you prefer a creamier texture, add in a bit more mayo.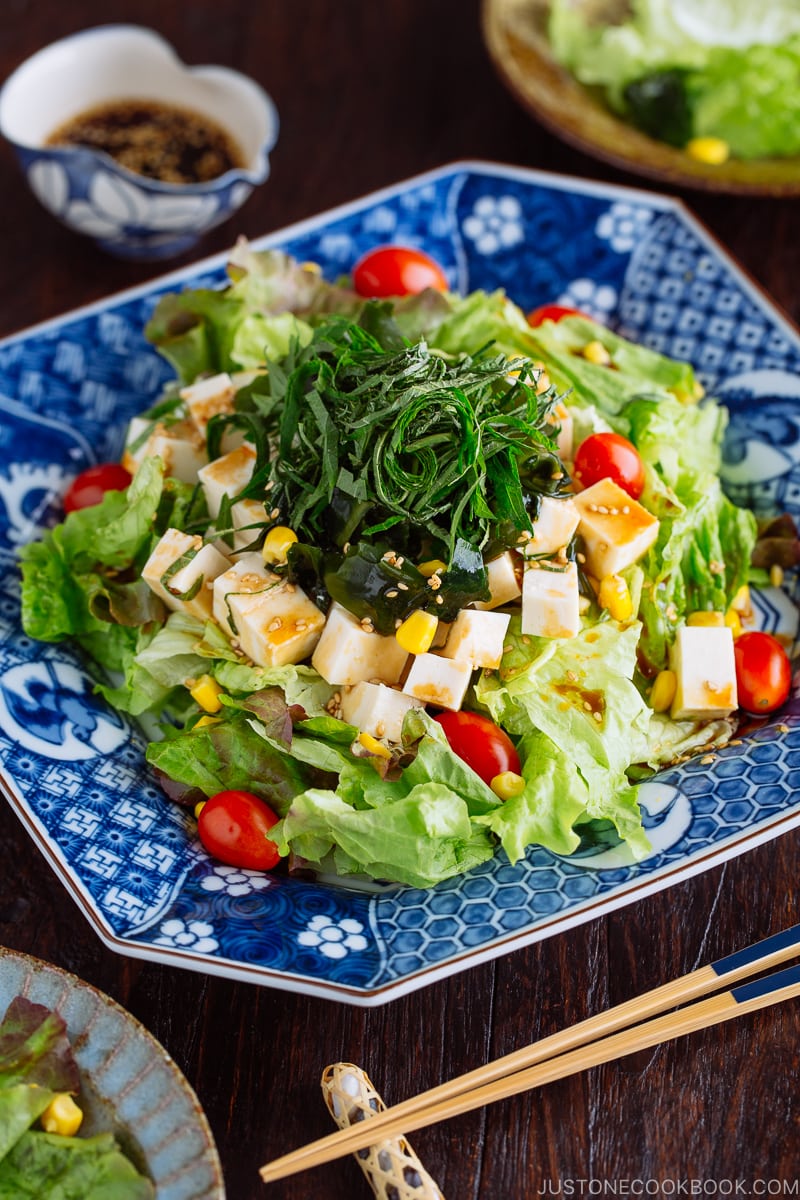 Ponzu is a citrus-based soy sauce packed with umami. You can use the ready-made bottle or make your own ponzu sauce at home. Full of flavor yet incredibly refreshing, this sesame ponzu dressing is something you wouldn't want to miss out on! Not only is it amazing as a salad dressing, but it is also a great sauce to toss with your soba noodles, tofu or meatballs.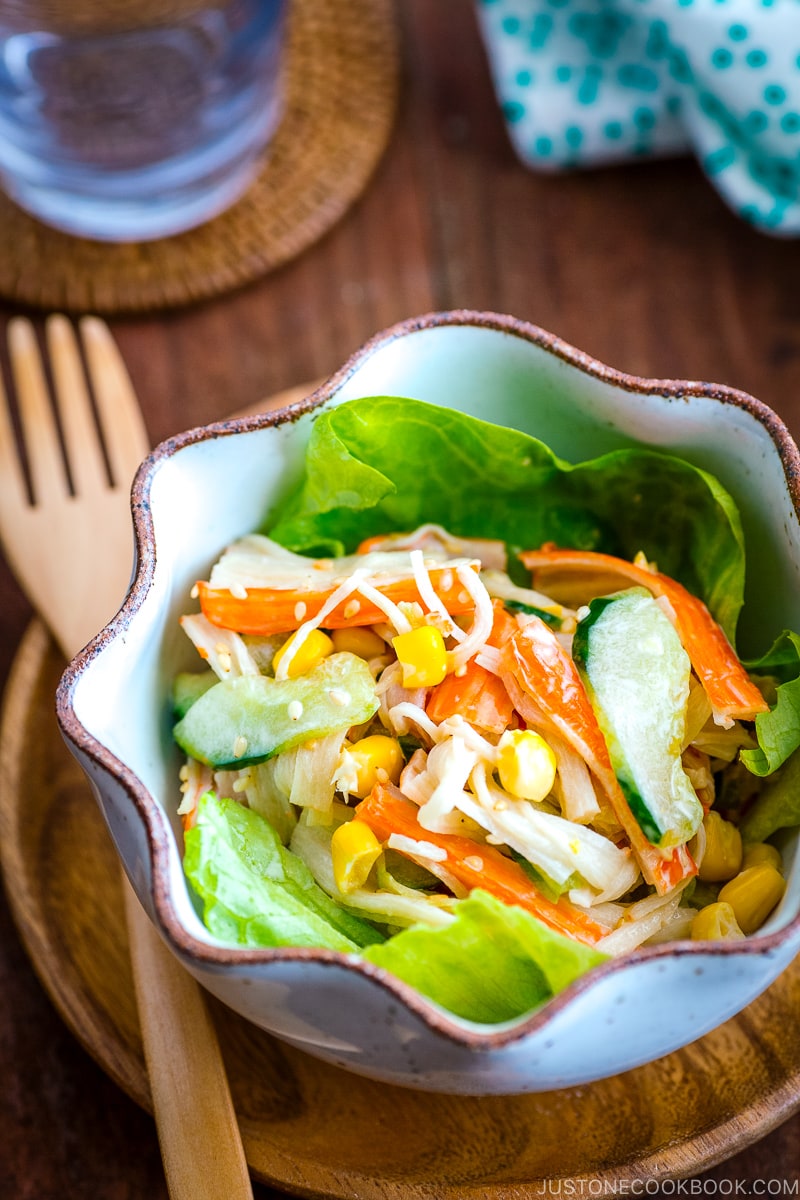 Ponzu and Japanese mayonnaise make the perfect blend for a creamy salad dressing. It's especially delicious for Japanese kani salad (crab salad), but you can definitely use the dressing in any other salad combination.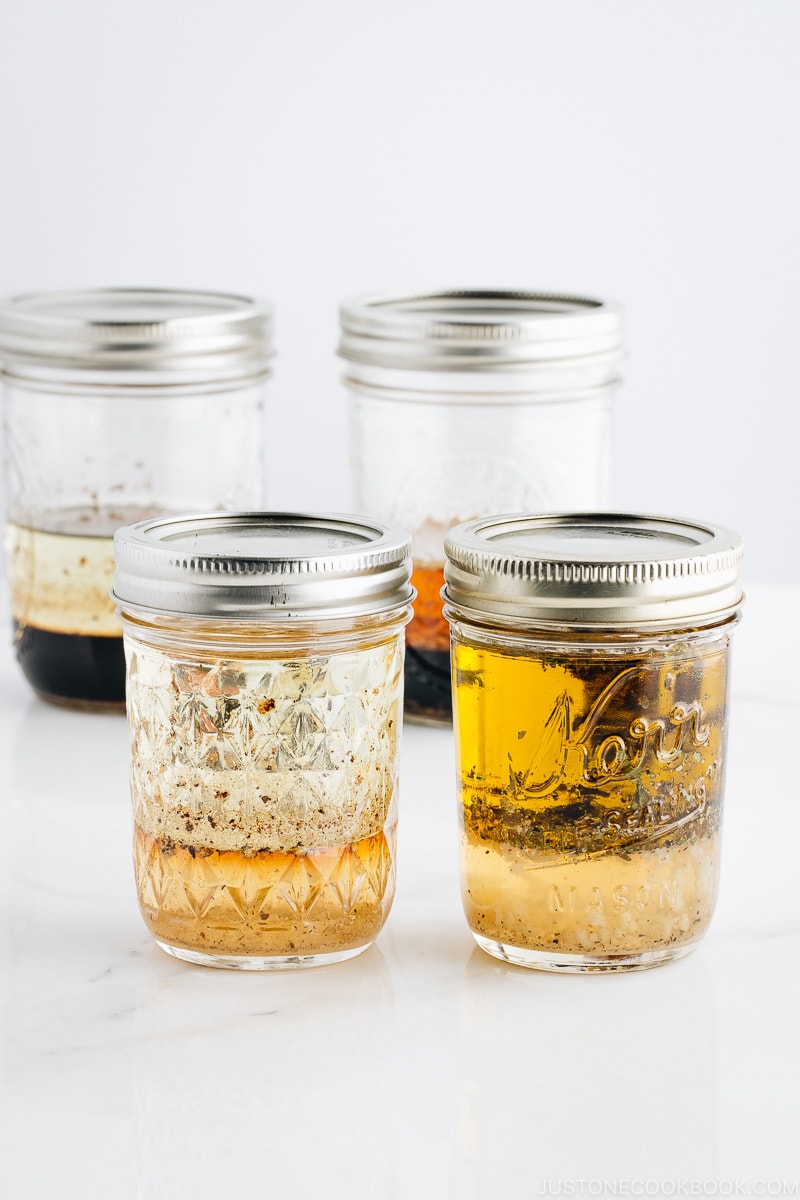 These are the 4 super basic salad dressings you'll encounter in Japan: Italian salad dressing, French salad dressing, shoyu (soy sauce) dressing, and chuka (Chinese-style) dressing. You can use olive oil or other neutral flavored oil such as vegetable oil or canola oil as the base.
Each salad dressing takes only minutes to whisk together and they store well in the fridge for at least a week. They are the go-to recipes for Japanese home cooks.
Looking for Salad Recipes and Inspirations?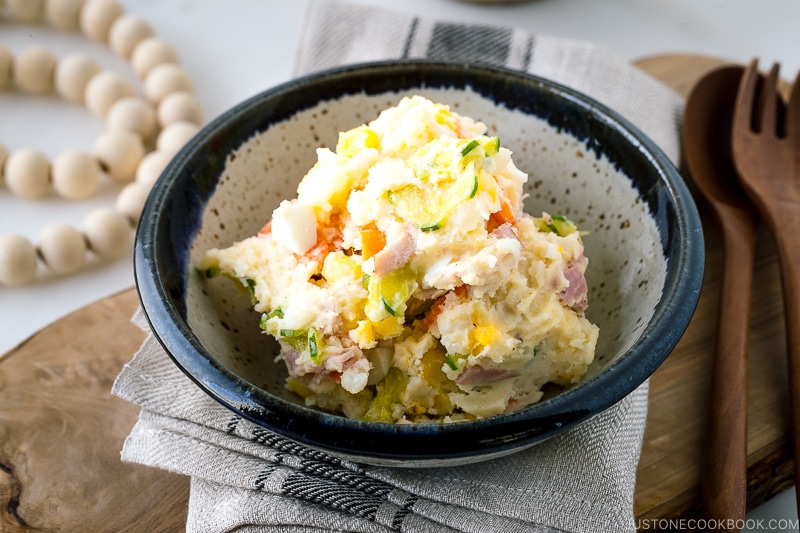 ---
Wish to learn more about Japanese cooking? Sign up for our free newsletter to receive cooking tips & recipe updates! And stay in touch with me on Facebook, Pinterest, YouTube, and Instagram.
Editor's Note: This post was originally published on January 16, 2020. It's been republished with new content on May 11, 2022.