Imitation crab sticks, or Kanikama in Japanese, are made of starch and pureed white fish, shaped and cured into that resembles the leg meat of snow crab.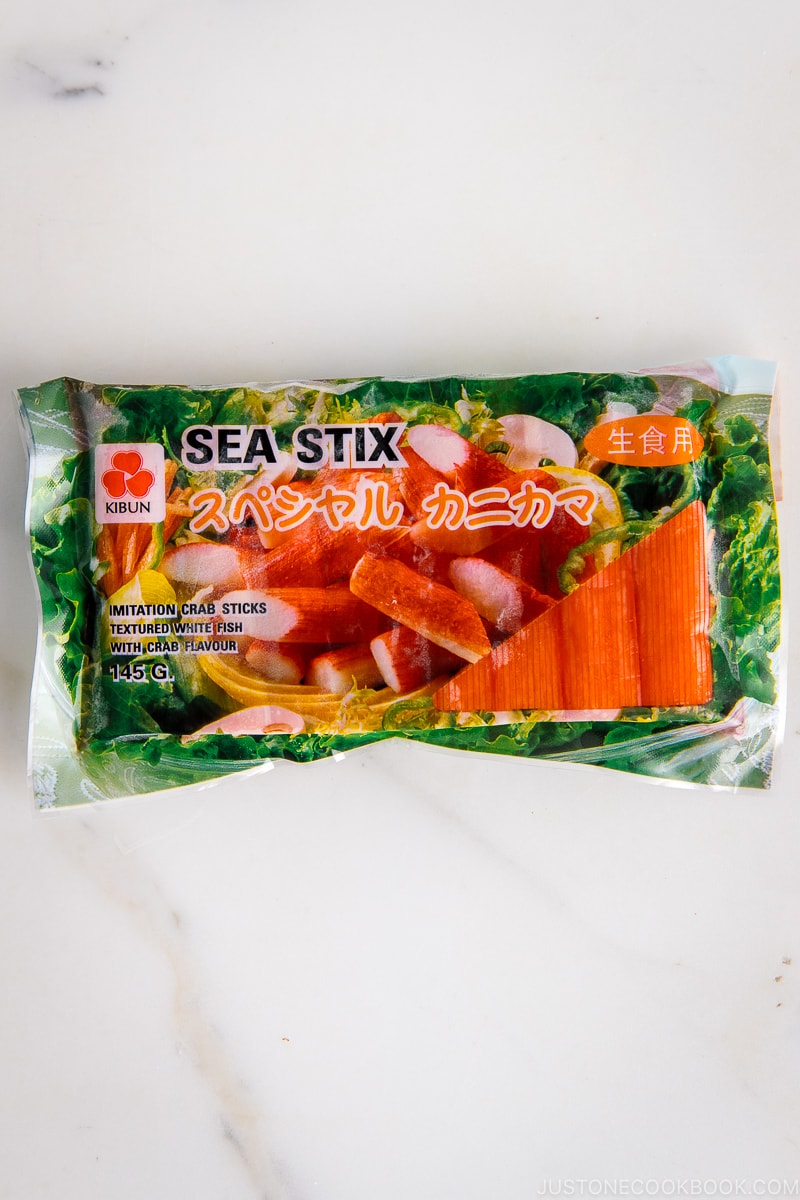 What is Imitation Crab Sticks?
The imitation crab sticks, or we call Kanikama (カニカマ) in Japanese, are a type of seafood made of starch and finely pureed white fish that has been shaped and cured to resemble the leg meat of snow crab or Japanese spider crab. It is a product that uses fish meat to imitate shellfish meat.
Where to Buy
The imitation crab sticks made by a Japanese brand are thinner than other brands and they are shred into thin pieces very easily. It tastes better and looks prettier in my opinion, so I usually get them at a Japanese grocery store.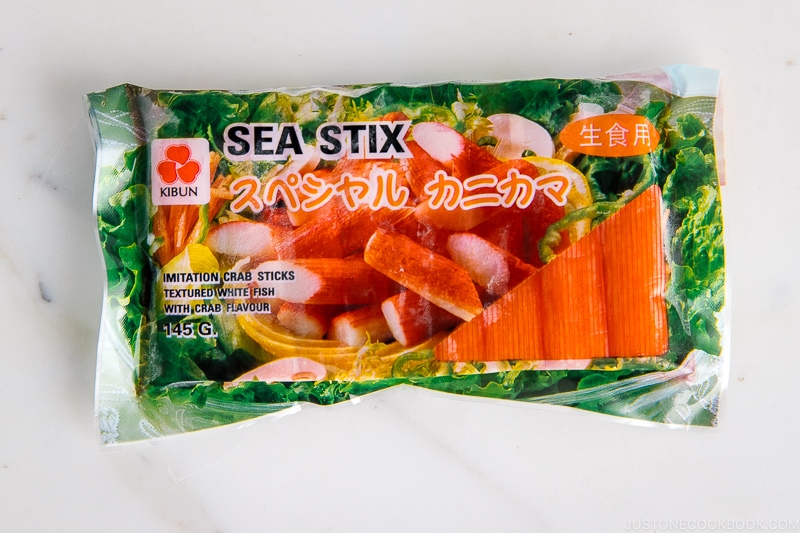 Recipes Using Imitation Crab Sticks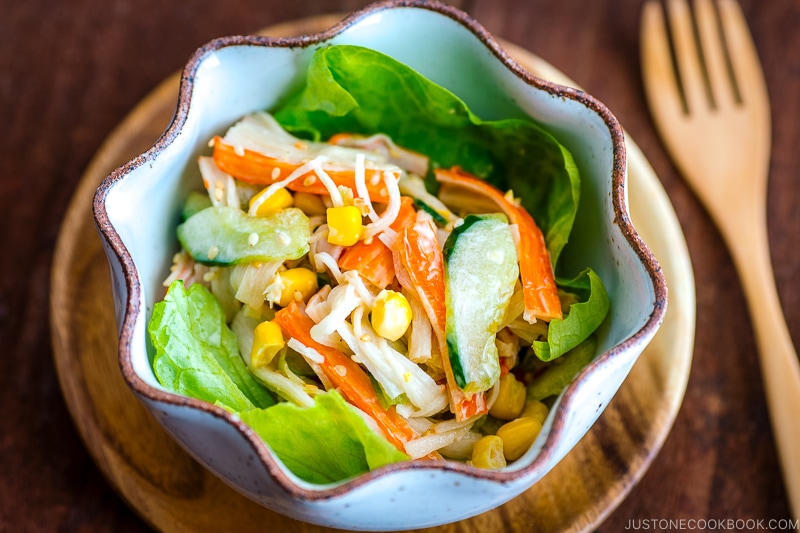 Crab Salad with Ponzu-Mayonnaise Dressing