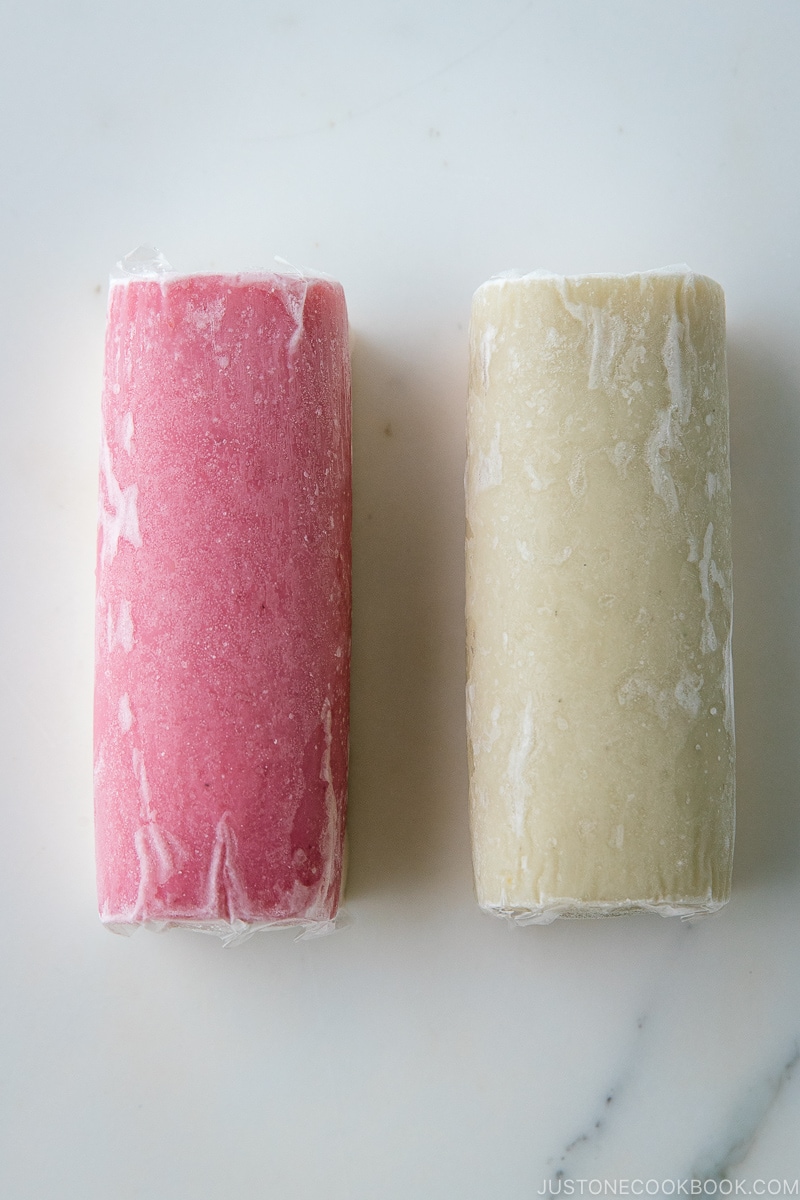 Kamaboko (蒲鉾, かまぼこ), or Japanese fish cake, is both a traditional and processed seafood ingredient used in many dishes in Japanese cuisine. It is made from white fish paste (called surimi) that has been pureed and then steamed, grilled, or fried until fully cooked and firm.
You can find kamaboko available in many shapes, forms, and textures. The steamed fish cakes typically have a mild and sweet taste, and they are ready to use right away. You can serve them chilled or add as a topping to various noodle dishes or hot pots. When grilled, they have a nice warm toasty flavor and can be enjoyed on their own.

A Long History of Food Preservation
The Japanese have been making kamaboko fish cakes since the 14th century AD as a method of food preservation. The process involves mixing different types of white fish, pulverize the meat into a gelatinous paste, and sometimes mix with salt, flour, and egg before they are cooked. The finished product can be kept and enjoyed later.
For a closer look at how the fish cakes are being made, check out our fun tour at the Suzuhiro Kamaboko Museum in Odawara.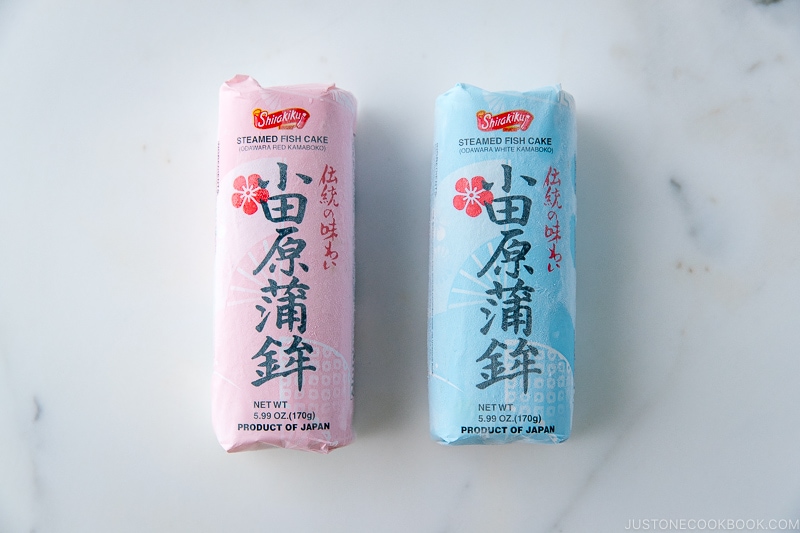 Different Types of Kamaboko
The most common types of kamaboko are red kamaboko and white kamaboko (pictured below) that are sold in semicylindrical loaves.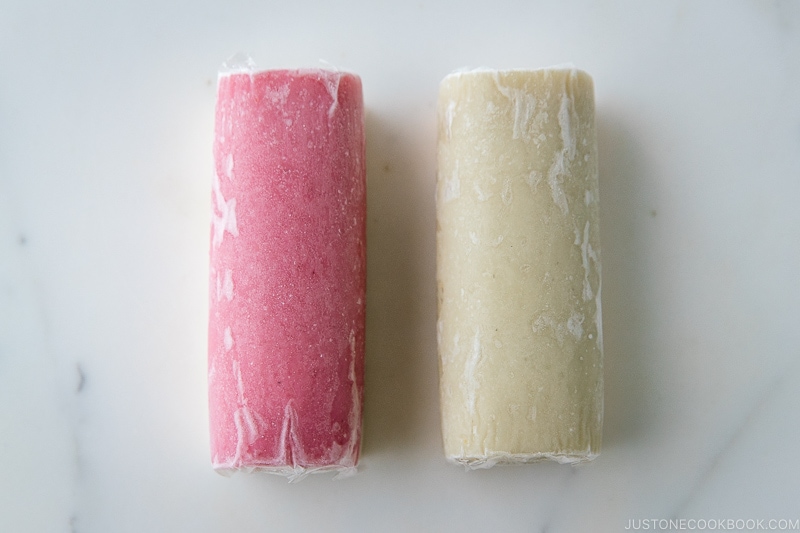 The red one (also known as 'aka kamaboko') actually comes in white on the inside with a striking pink outer layer. It is typically used as a topping for noodle dishes such as udon and soba.
These two types of fish cakes are also served at celebratory events such as Japanese New Year, as red and white are considered to bring good luck.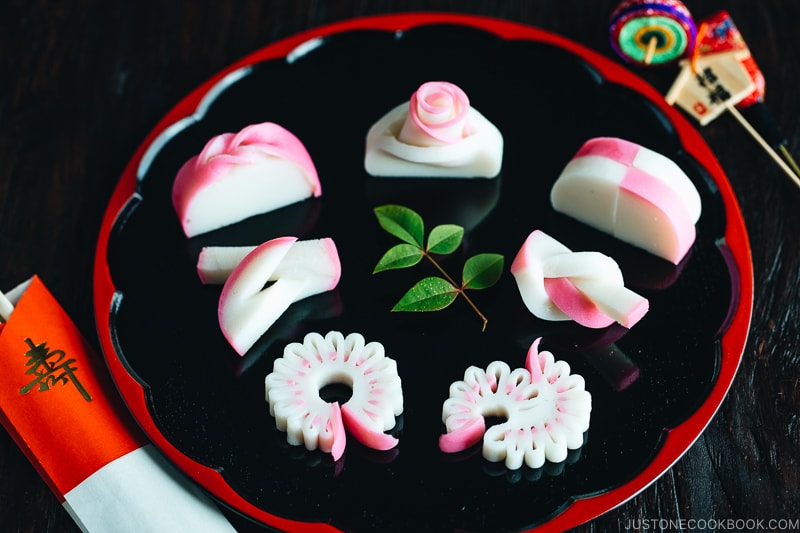 Learn the 7 beautiful designs to cut Japanese fish cake.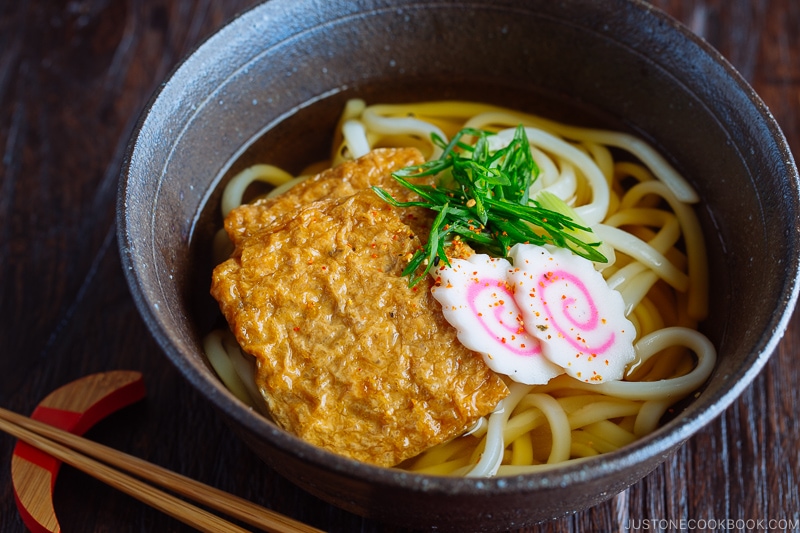 Narutomaki is another famous fish cake known for its pink spiral pattern. It is sold in a tube shape. Naruto fish cake is sliced thinly to reveals its beautiful pattern and used as a garnish in noodle soup.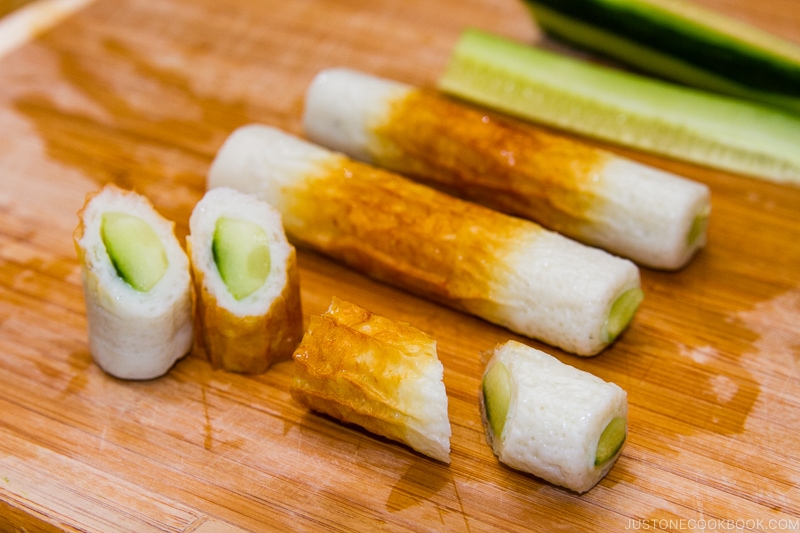 Chikuwa is a long, cylindrical fish cake that is grilled and enjoyed a snack. It has a wonderful toasty flavor and delicious in oden. In Japan, you can find chikuwa being sold at convenience stores or at the food floor at the departmental stores.
Other types of kamaboko include jakoten (fried kamaboko), chīkama (cheese kamaboko), and specialty kamaboko that is served as part of Osechi Ryori (Japanese new year food).
Recipes Featuring Kamaboko Fish Cakes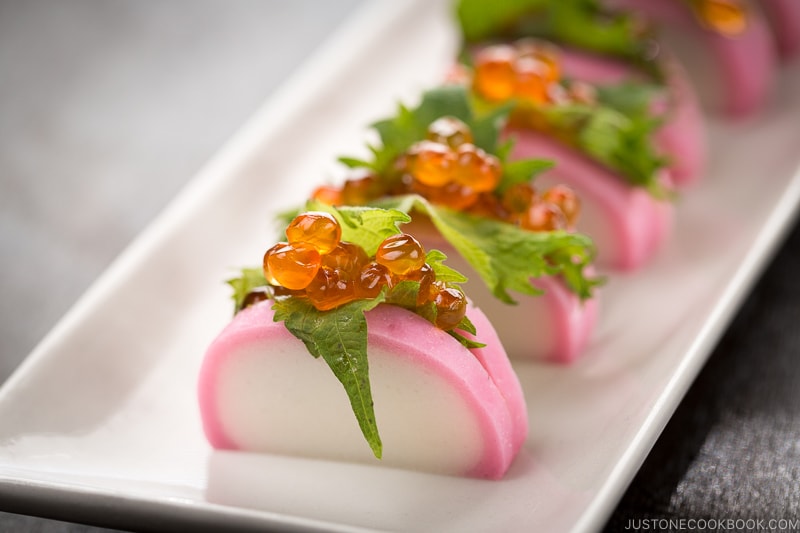 Kamaboko Fish Cakes with Salmon Roe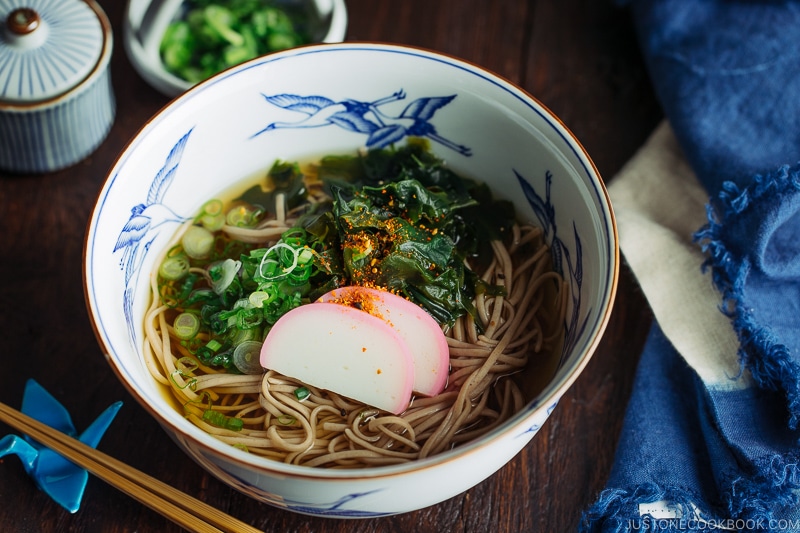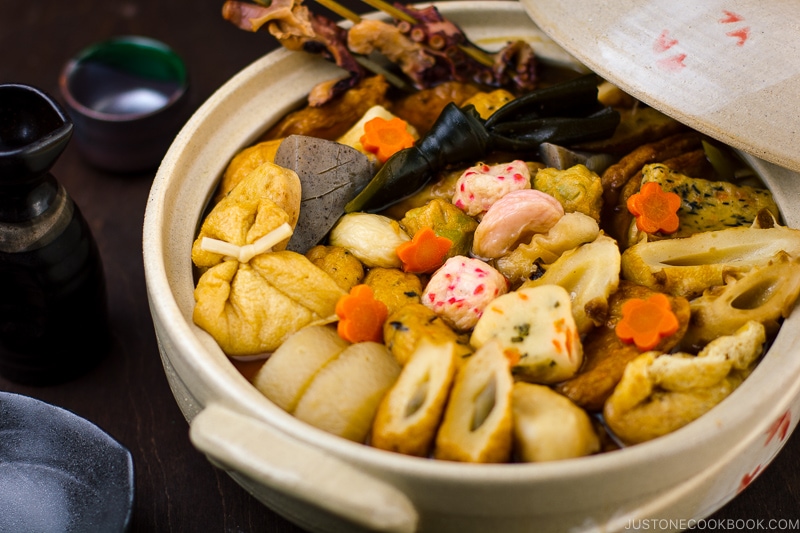 Oden (Japanese Fish Cake Stew)