Narutomaki is a tube-shaped fish cake with a swirl in the middle and jagged edges. Cut into slices and top over ramen, oden, and noodle soups.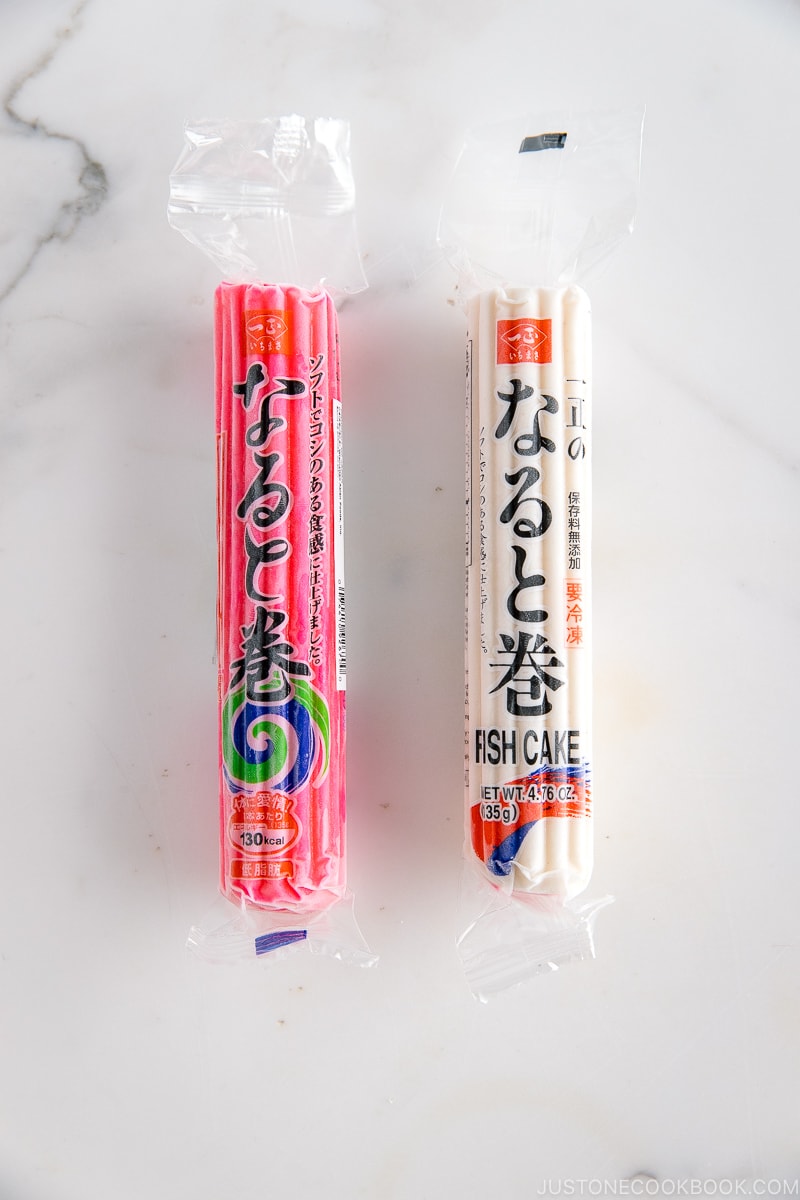 Narutomaki (鳴門巻き・なると巻き) or naruto is a type of kamaboko (cured fish paste surimi). Each slice of naruto has a pink or red spiral pattern, which resembles the Naruto whirlpools in the Naruto Strait between Awaji Island and Shikoku. As it's precooked, you can eat it as is or slice it and add it to stir-fries or noodle soups. It'll add color and texture to your dish.
It has a less rubbery texture and mild fishy flavor than kamaboko.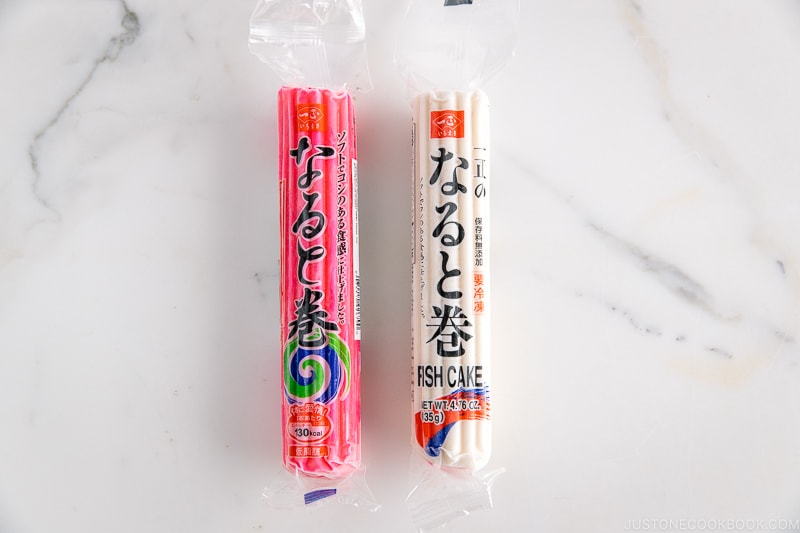 Recipes Using Narutomaki
Where To Buy
Find it in the freezer or fridge section of Asian and Japanese grocery stores.
---
Wish to learn more about Japanese cooking? Sign up for our free newsletter to receive cooking tips & recipe updates! And stay in touch with me on Facebook, Pinterest, YouTube, and Instagram.