Shirasu and chirimen jako refers to a group of baby white fish. It's a calcium and protein-rich food eaten raw, blanched, or simmered in a sweet-savory sauce.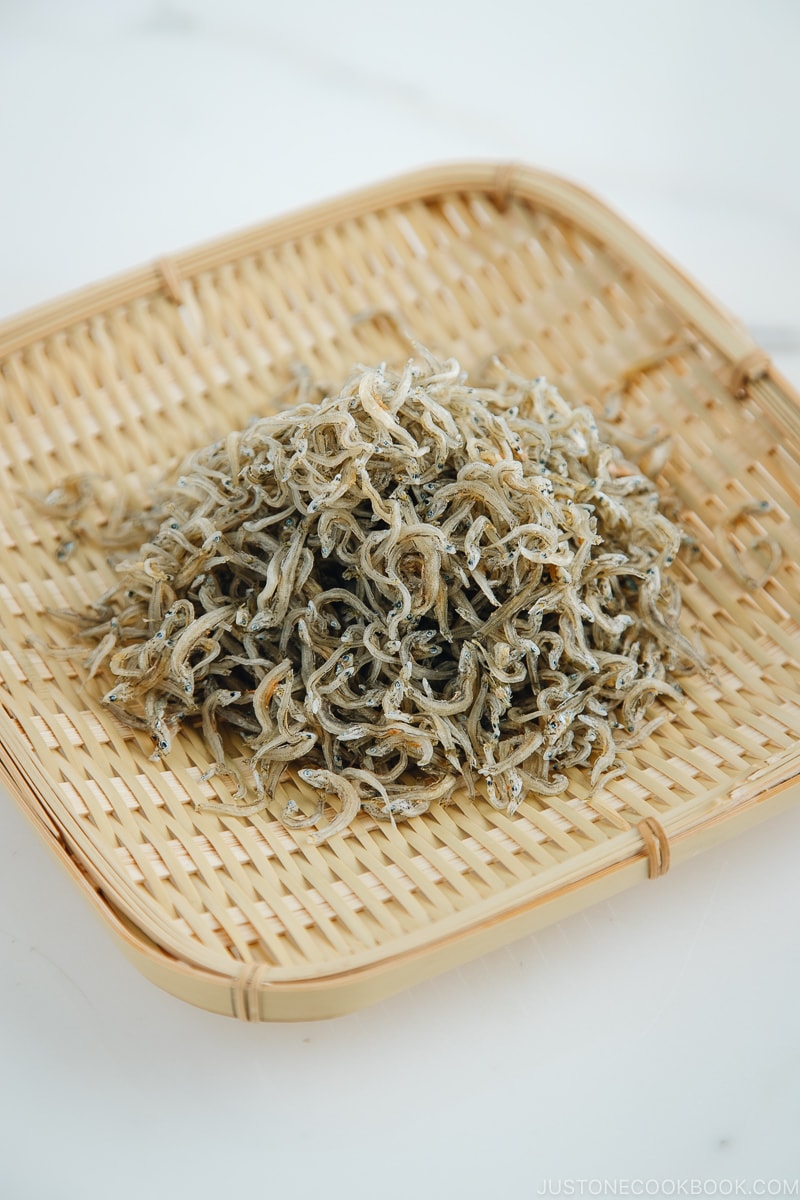 Shirasu (白子, しらす) refers to immature fish such as Japanese sardines (まいわし), round herring (うるめいわ), or anchovies ( かたくちいわし) 2-3cm in length. These fish are caught in coastal areas and shallow waters. Kanagawa prefecture is famous for its shirasu.
Rich in calcium and protein, shirasu is enjoyed in many ways, such as a topping on Chilled Tofu (Hiyayakko) and Tamago Tofu, mixed with rice or onigiri, added to pasta and pizza and cooked down in a sweet-savoyr sauce for Homemade Furikake.
Unlike the hassle of grilling fish, shirasu is an easy way of incorporating more fish into your diet, as you can eat it as is. The bones are soft and tender, so you can eat them whole.
Shirasu has many names depending on the processing method.
Raw

– Nama Shirasu (生しらす)

Boiled

– (Kamaage) Shirasu ((釜揚げ)しらす)

Boiled and lightly dried

– Shirasuboshi (しらす干し)

Boiled and completely dried

– Chirimenjako or Jako (ちりめんじゃこ・じゃこ)
Kamaage Shirasu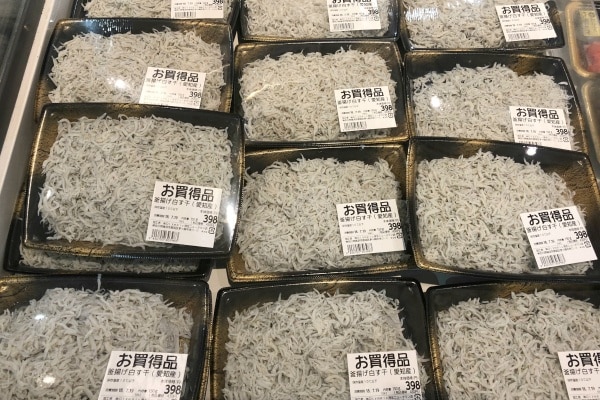 Boiled shirasu are called (Kamaage) Shirasu ((釜揚げ)しらす). It has a soft texture. You can quickly rinse or pour hot water if they are too salty.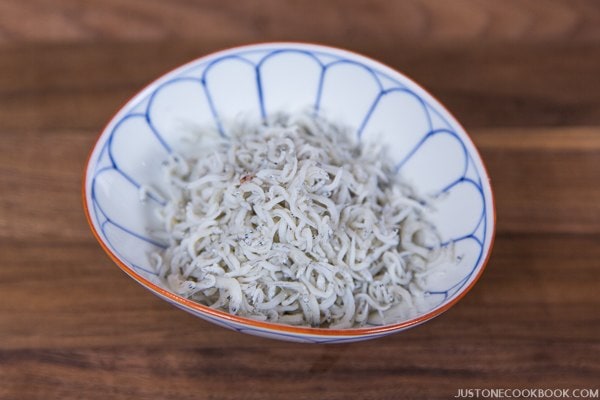 Chirimenjako or Jako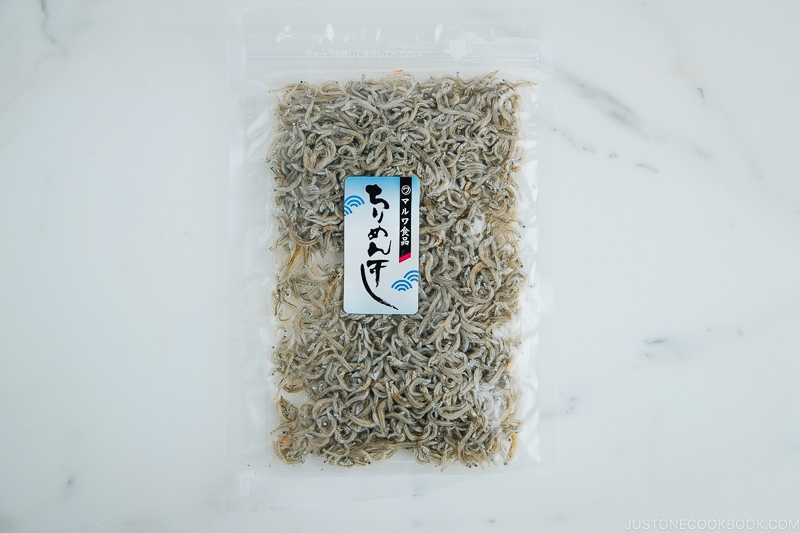 Chirimenjako, or jako, is boiled and dried sardines, so they have a brittle and hard texture. If you like a bit of floral spiciness, look for chirimen sansho (ちりめん山椒), jako cooked with sansho.
Recipes Using Baby Sardines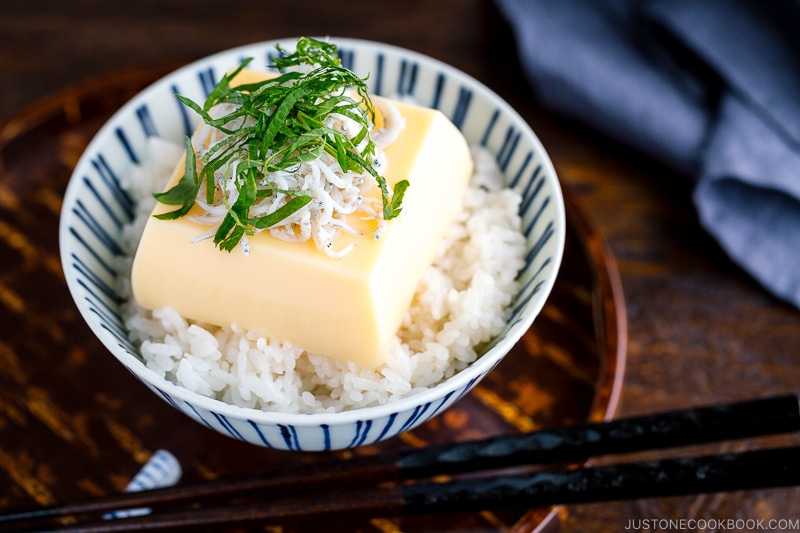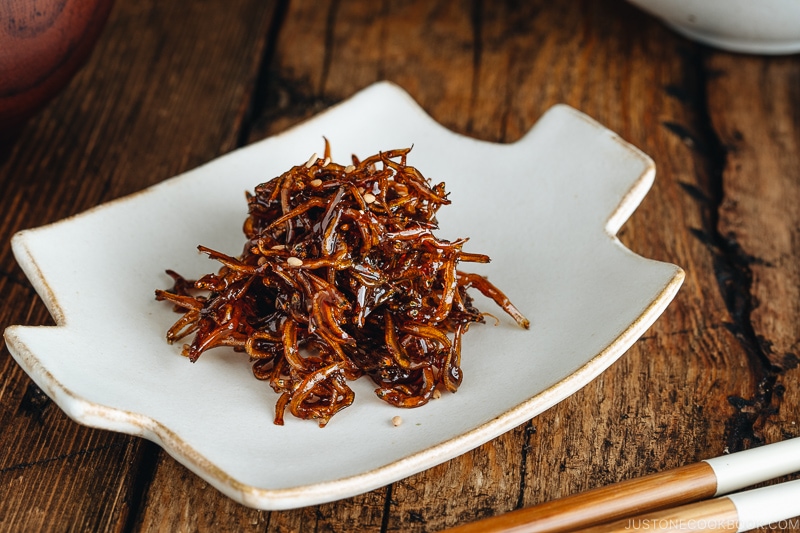 Where To Buy
You might find shirasuboshi and chirimenjako in the refrigerated section of Japanese and Asian grocery stores. It's rare to find nama shirasu and kamaage shirasu as it's highly perishable, so consider yourself lucky if you do!
---
Wish to learn more about Japanese cooking? Sign up for our free newsletter to receive cooking tips & recipe updates! And stay in touch with me on Facebook, Pinterest, YouTube, and Instagram.