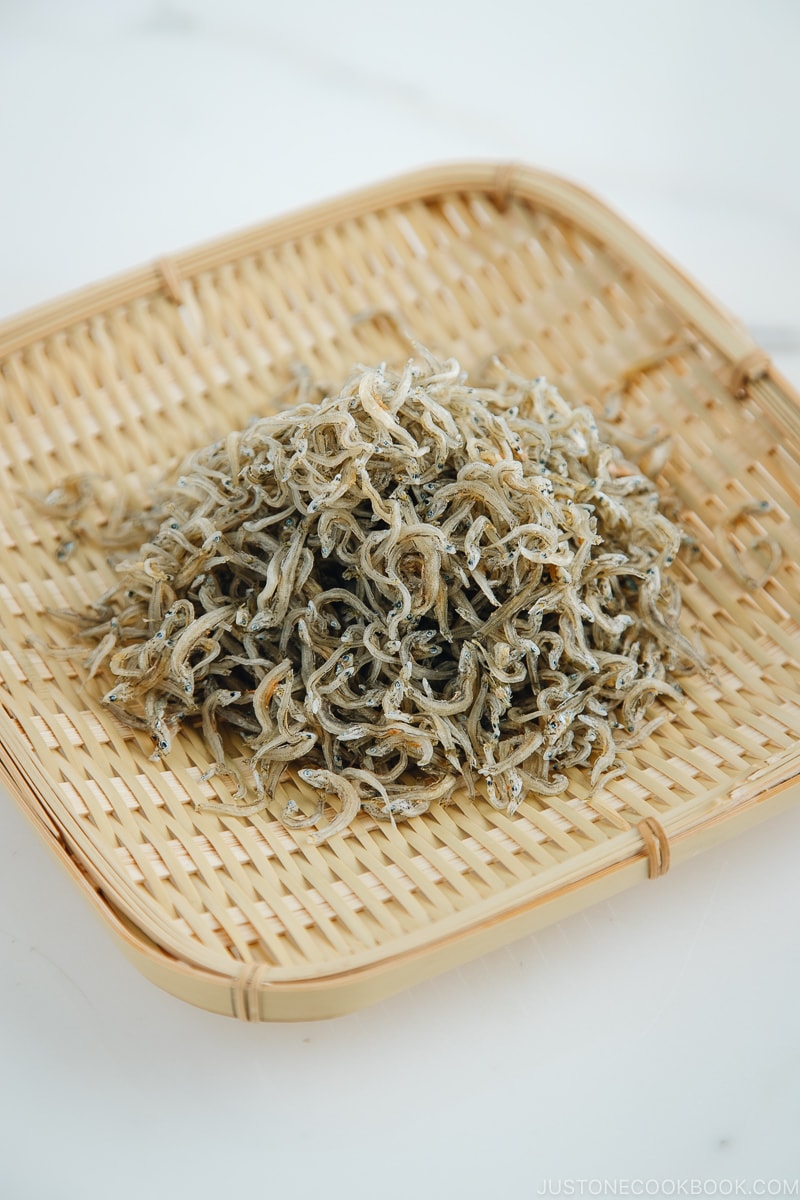 What are Shirasu and Chirimen Jako?
Baby sardines are called shirasu (しらす). Rich in calcium and protein, shirasu are commonly enjoyed in Japan and eaten by themselves, used as a topping on Chilled Tofu (Hiyayakko), and Tamago Tofu, mixed with rice or rice balls, cooked for Homemade Furikake, or simmer to preserve for later use.
Shirasu, or baby sardines, are called differently based on how they are processed:
Raw

baby sardines [slippery] – Nama Shirasu (生しらす)

Boiled

baby sardines [soft] – (Kamaage) Shirasu ((釜揚げ)しらす) *see below

Boiled and lightly dried

baby sardines [a bit hard] – Shirasuboshi (しらす干し)

Boiled and completely dried

baby sardines [hard] – Chirimenjako or Jako (ちりめんじゃこ・じゃこ) *see below
Here in the U.S., Japanese grocery stores sometimes carry shirasuboshi and chirimenjako at the refrigerated section. It's very rare to find nama shirasu and maybe kamaage shirasu if you're in luck.
Kamaage Shirasu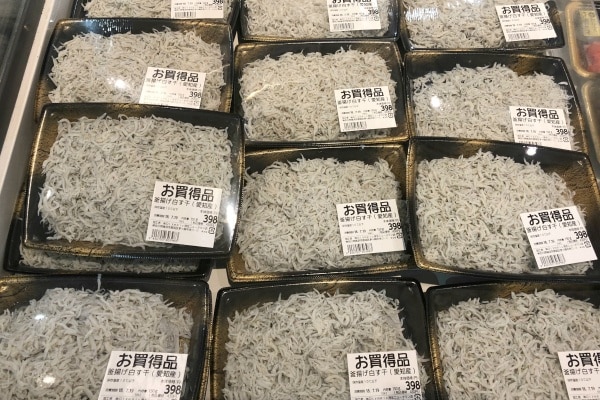 When they are boiled in salted water and not dried, they are called (Kamaage) Shirasu ((釜揚げ)しらす). You don't need to rinse these before using them. When they are too salty, you can quickly rinse or pour hot water.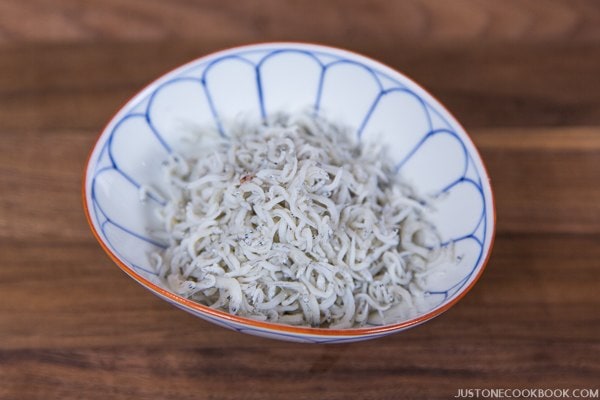 Chirimenjako or Jako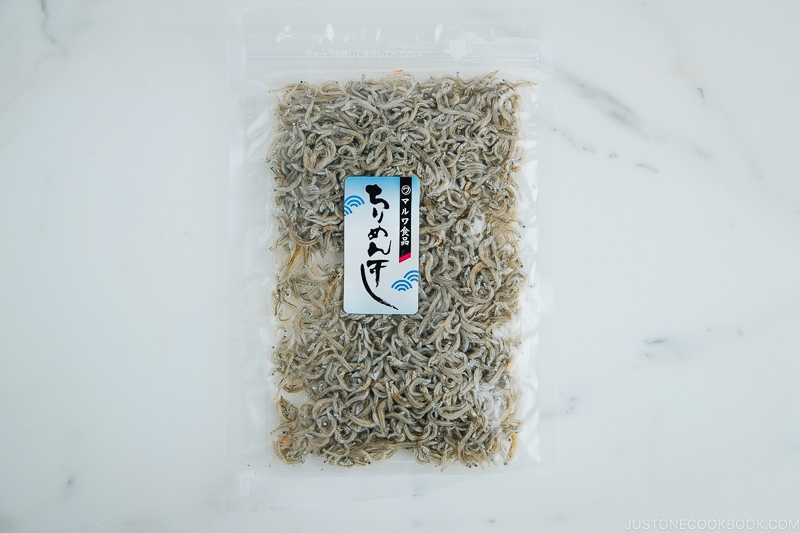 Recipes Using Baby Sardines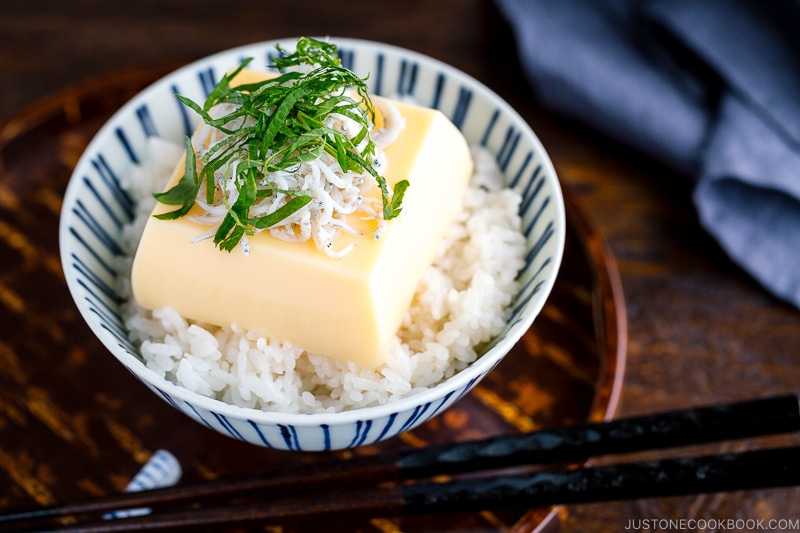 Kamaage shirasu is used for Tamago Tofu (Egg Tofu) over rice.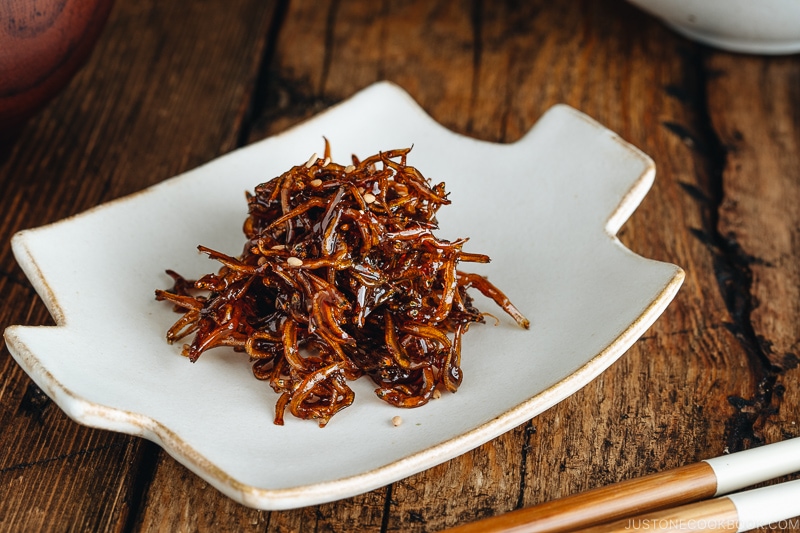 Chirimen jako is used for Baby Sardine Tsukudani.