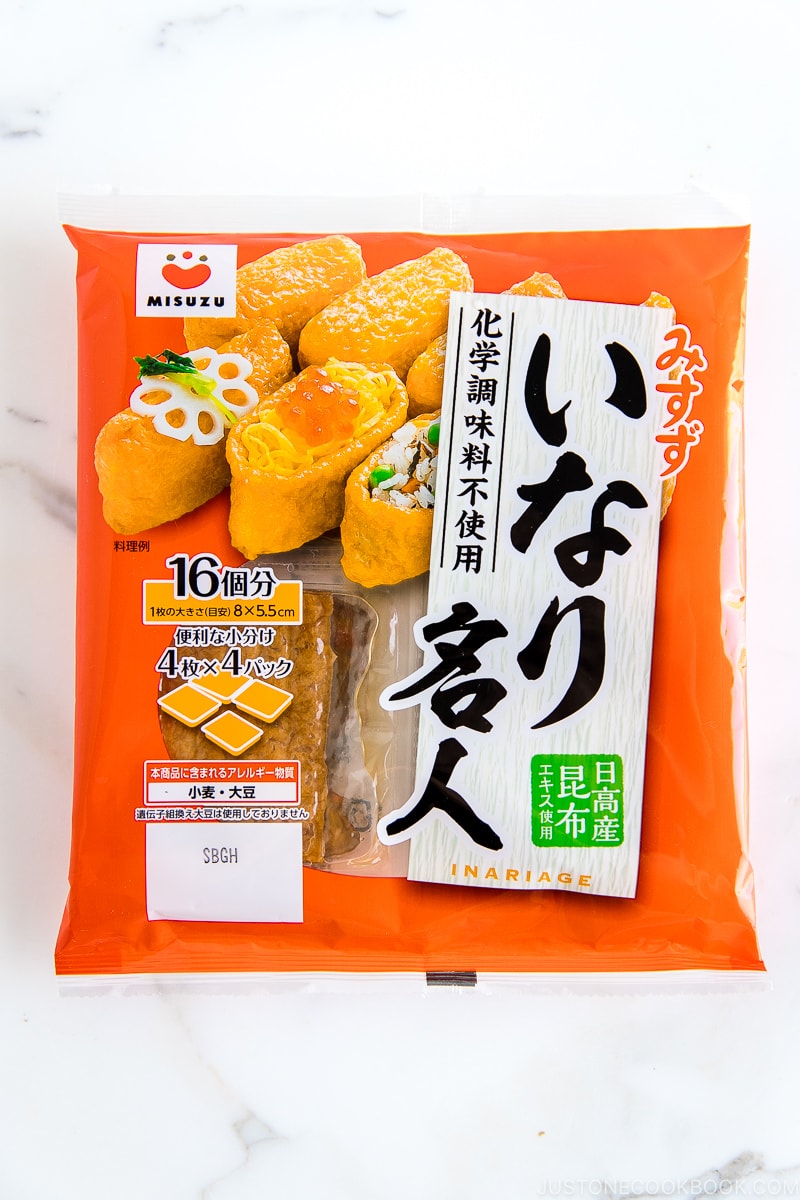 Inari Age (いなりあげ, 稲荷あげ), sometimes written as Inariage, is Japanese fried bean curd or tofu pouch, which has been cooked and seasoned with soy sauce, sugar, and mirin.
How to Use Inari Age
We use Inari Age specifically to make Inari Sushi and Kitsune Udon. I like to make my own Inari Age when I have the time, but most Japanese cooks would use ready-made Inari Sushi from the package for convenience. Since the deep-fried tofu pouches are already cooked and seasoned, you just need to squeeze the liquid out from the package and it's ready to use.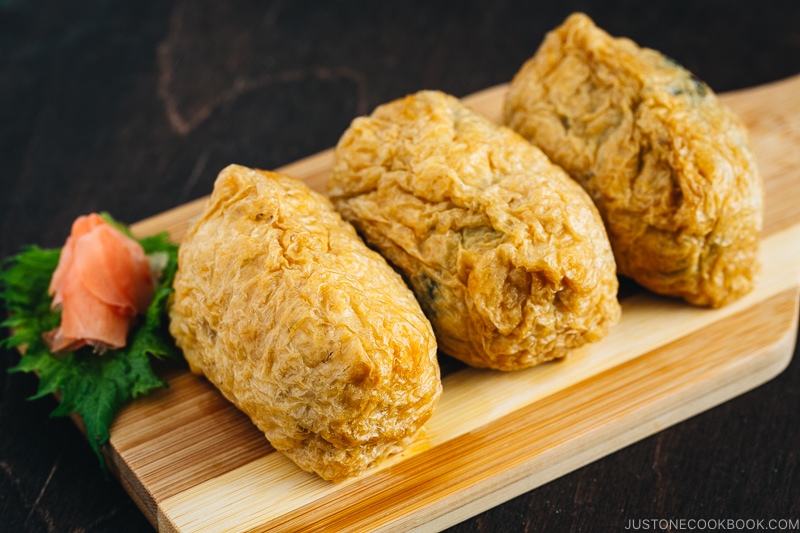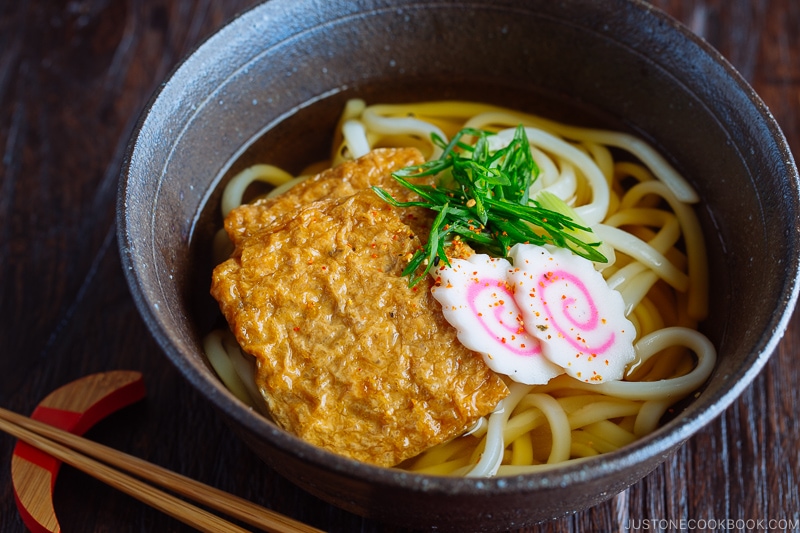 Where To Find Inari Age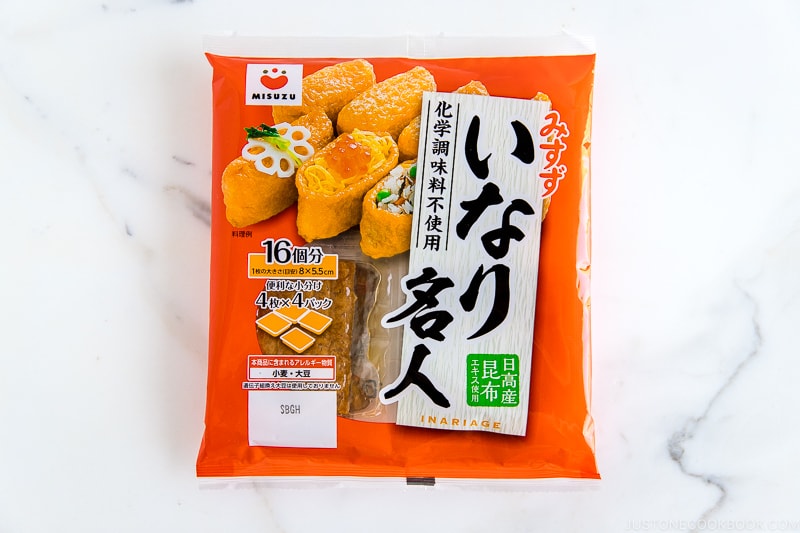 It is available ready-made in vacuum-sealed packets at Japanese grocery stores in the refrigerated or freezer section. I usually buy the brands that contain 'no added addictives'. You can also buy a canned Inari Age on Amazon.
Homemade Inari Age Recipe
If you want to make homemade Inari Age from scratch, you can do so with Aburaage and pantry-friendly condiments. The best thing about homemade tofu pouch is that you can control the sweetness and the flavor is more rounded than the store-bought ones.
You can find my homemade Inari Age recipe here. Unfortunately, it's easier to find ready-made Inari Age than Aburaage at Asian grocery stores.