Skip the hassle of braising tofu pouches by using inari age, commercially seasoned fried tofu pouches.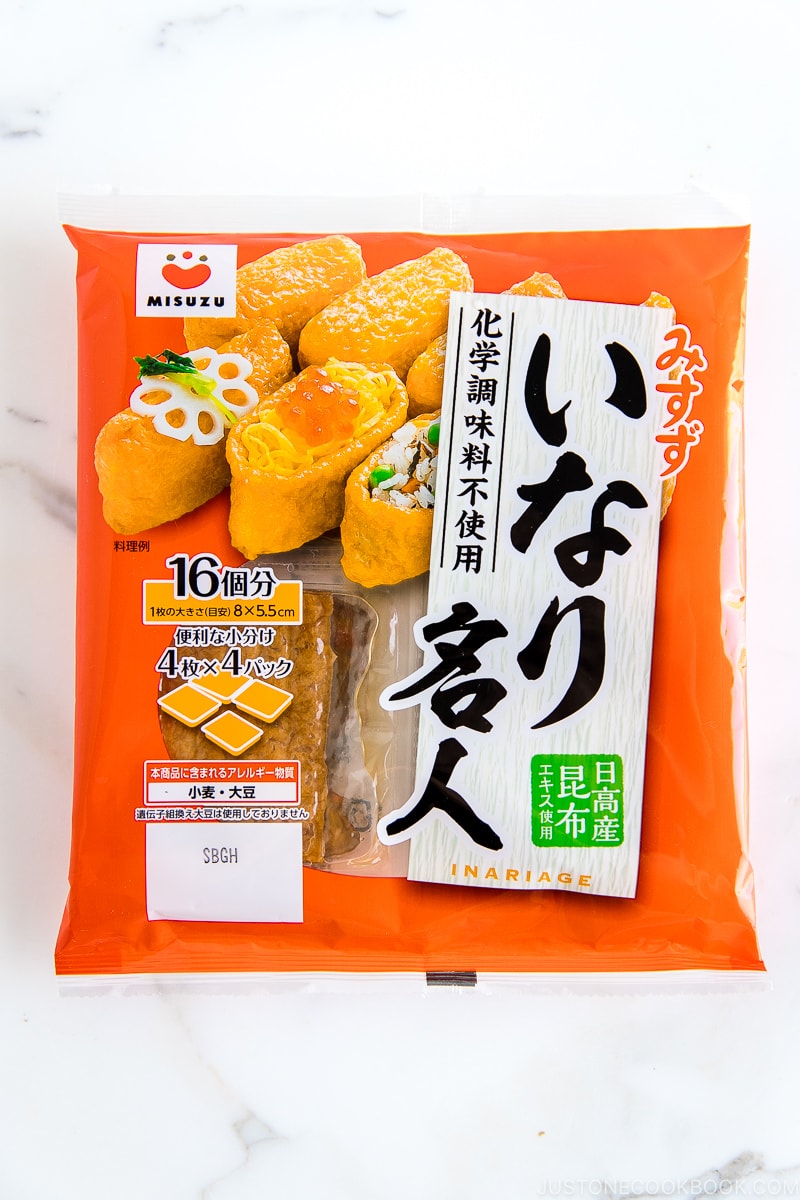 Inari Age (いなりあげ, 稲荷あげ) is Japanese fried tofu pouches or aburaage (油揚げ). It is cooked in a sweet-savory sauce, which usually contains soy sauce, sugar, and mirin.
Table of contents
What Is Inari Age
Inari age is seasoned tofu pouches, also known as aburaage. The aburaage is made of deep-fried firm tofu, and the pockets are sturdy to pack with rice or vegetables. While traditionally, you would simmer the aburaage, in this modern-day convenience, you can skip the cooking step and buy it already seasoned.
How To Use
The Japanese use it for Inari Sushi and Kitsune Udon. I like to make my own when I have time, but most Japanese cooks use the commercial variety for convenience.
As they are already cooked and seasoned, you just need to squeeze the excess liquid, and it's ready to use.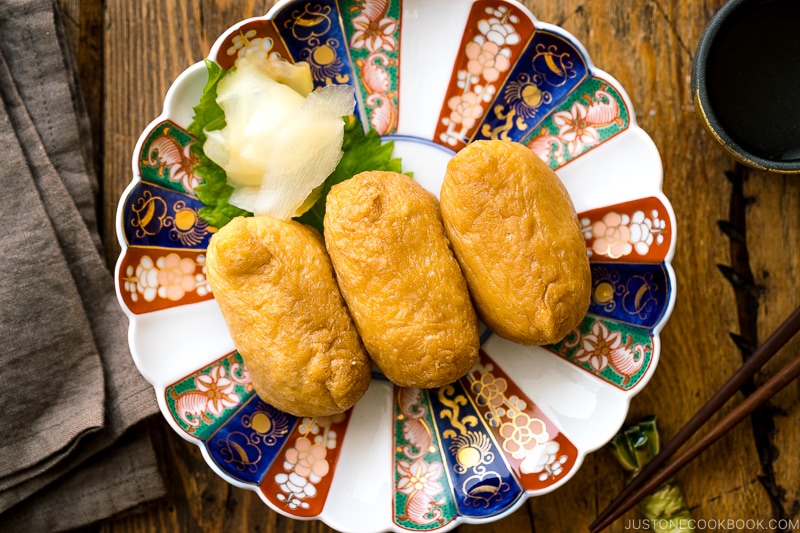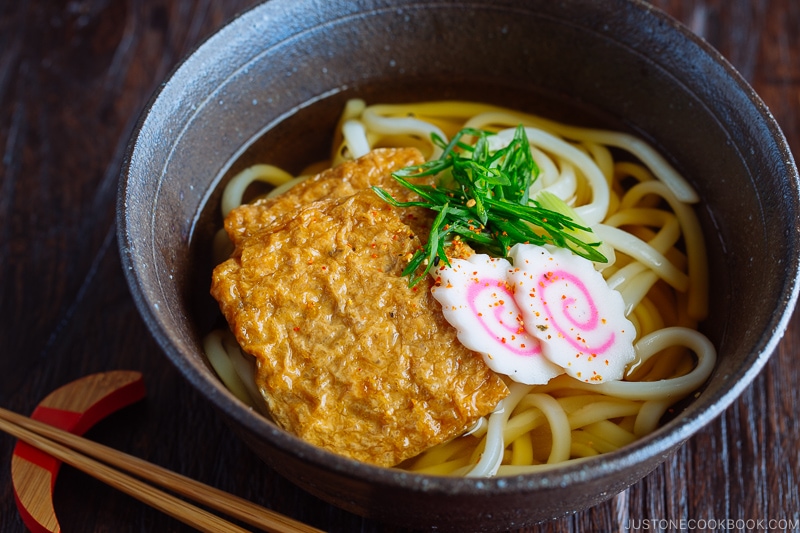 Where To Buy
You can find it sold in vacuum-sealed packets at Japanese grocery stores in the refrigerated or freezer section or in a can on Amazon. I usually buy brands that contain no additives (see below for the package).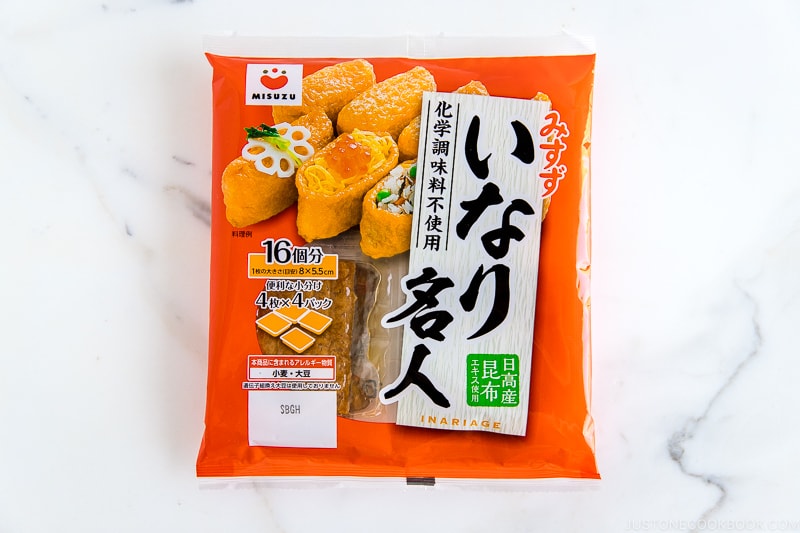 Homemade Inari Age Recipe
To make homemade inari age, you need aburaage and pantry-friendly Japanese condiments. The best thing about homemade tofu pouches is that you can adjust the sweetness, and the flavor is more rounded than the store-bought ones.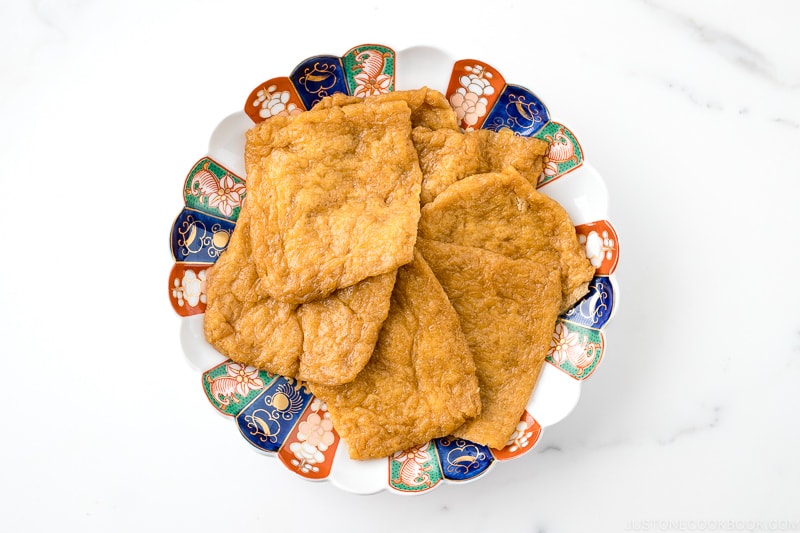 ---
Wish to learn more about Japanese cooking? Sign up for our free newsletter to receive cooking tips & recipe updates! And stay in touch with me on Facebook, Pinterest, YouTube, and Instagram.