Seasoned rice vinegar, or sushi vinegar, is a sweetened rice vinegar for seasoning rice for sushi rice. It usually contains additives and sweeteners.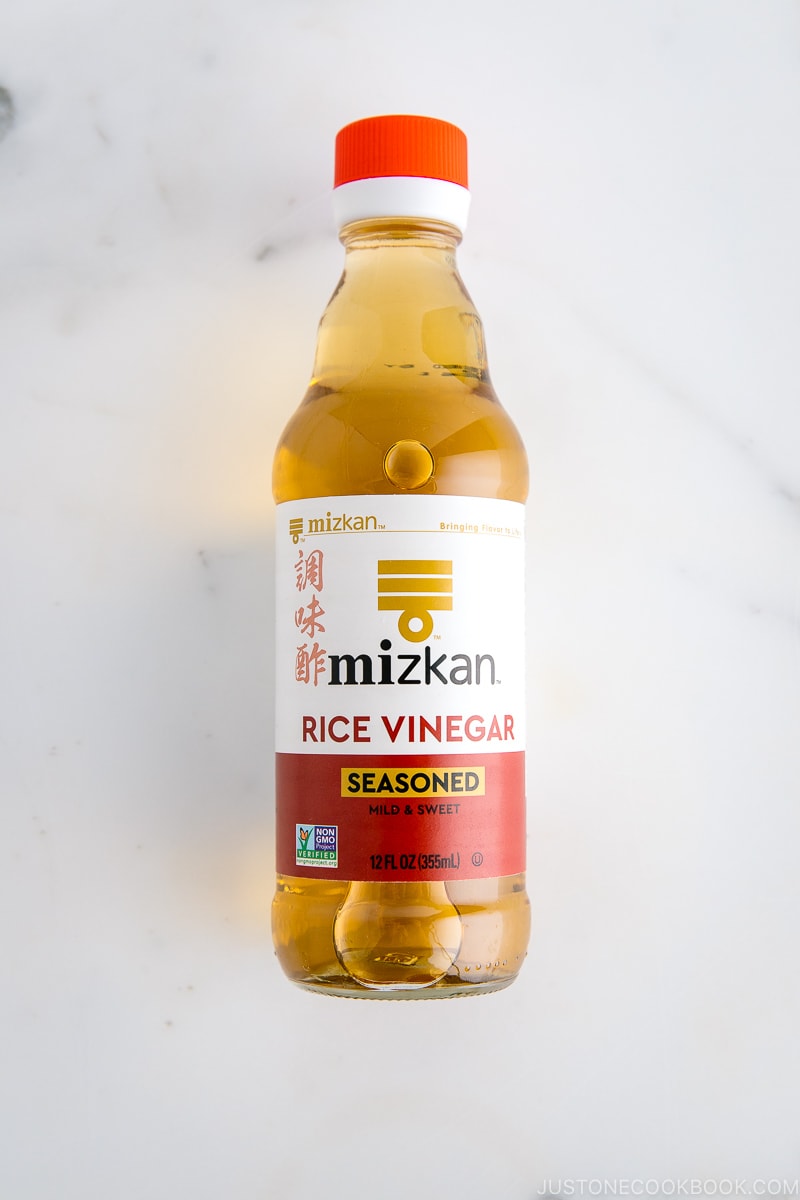 Use seasoned rice vinegar to make sushi rice. It contains fructose corn syrup, salt, sugar, and MSG. It's a convenient condiment if you frequently make sushi at home.
To make sushi rice, pour and mix it into steamed rice.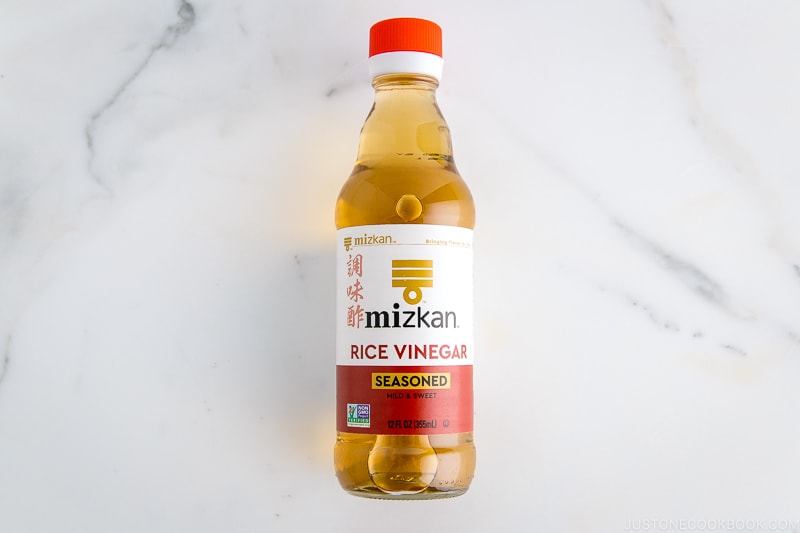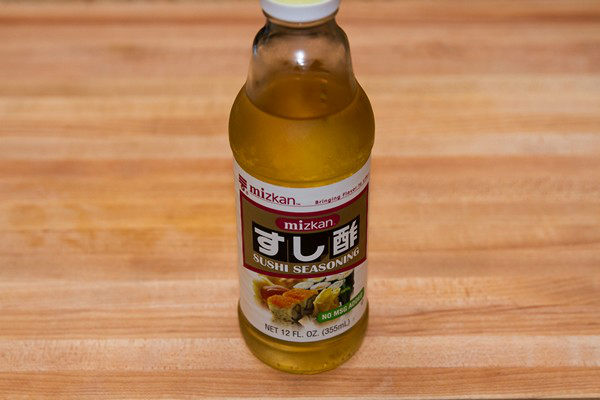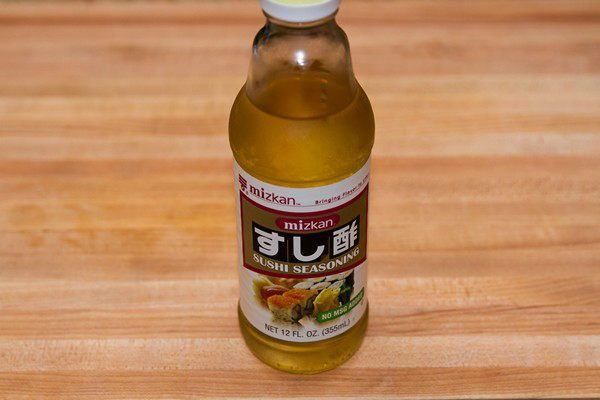 I prefer making my own sushi vinegar when I make sushi rice. Not only won't it contain additives and artificial sweeteners, it tastes much better than the commercial variety.
Where To Buy
Find commercial bottles at Asian and Japanese grocery stores. You can also find the ingredients for homemade sushi vinegar as well.
---
Wish to learn more about Japanese cooking? Sign up for our free newsletter to receive cooking tips & recipe updates! And stay in touch with me on Facebook, Pinterest, YouTube, and Instagram.