Seasoned rice vinegar, or sushi vinegar, refers to commercial sweetened rice vinegar for sushi rice. It usually contains additives and sweeteners.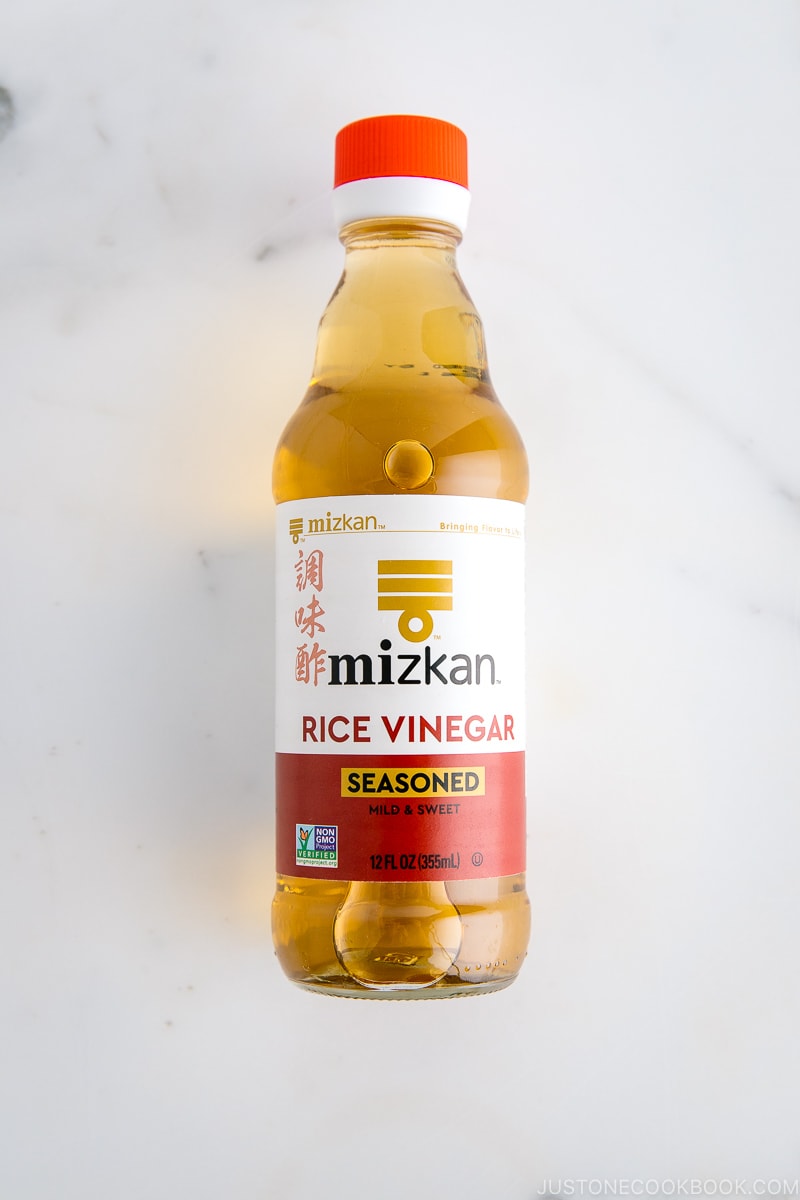 Seasoned rice vinegar or Sushi Vinegar (寿司酢) is commercial rice vinegar seasoning. It's primarily used to season sushi rice.
What Is Seasoned Rice Vinegar
As its name implies, seasoned rice vinegar is a vinegar mixture. It usually contains fructose corn syrup, salt, sugar, and MSG. It's primarily used to season rice for sushi. The use of rice vinegar was a method of food preservation at a time without refrigeration.
What Does It Taste Like
It has a balanced flavor of sweet, salty, and sour.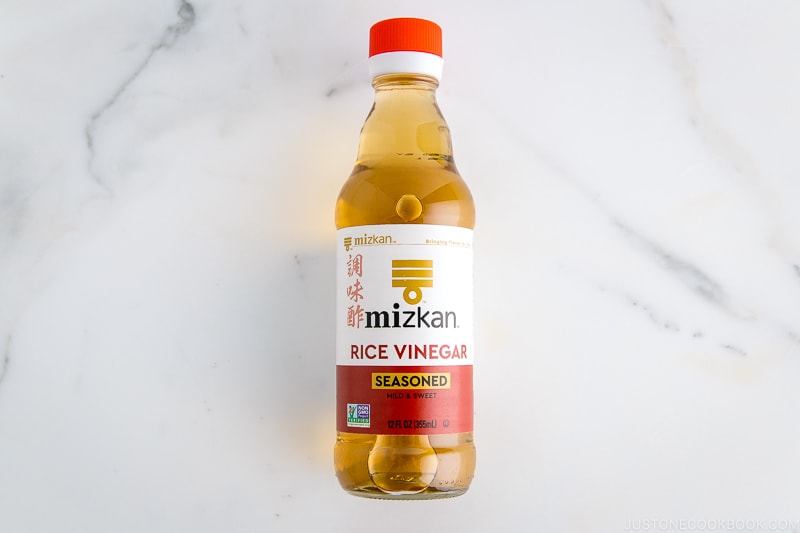 How To Use
Use it to make sushi rice. It's a convenient condiment if you frequently make sushi at home. To make sushi rice, slowly mix it into steamed short-grain rice with a rice paddle and let the rice cool quickly with a fan. The rice shouldn't become soggy from the liquid but become shiny and glossy. Taste and adjust as needed.
You can also use it as salad dressings, drizzle on steamed or grilled vegetables, marinade for meats, seasoning for stir-fries, or a base for sauces.
I prefer making sushi vinegar when I make sushi rice. It won't contain additives and artificial sweeteners and tastes much better than the commercial variety. Make sure to purchase Japanese rice vinegar.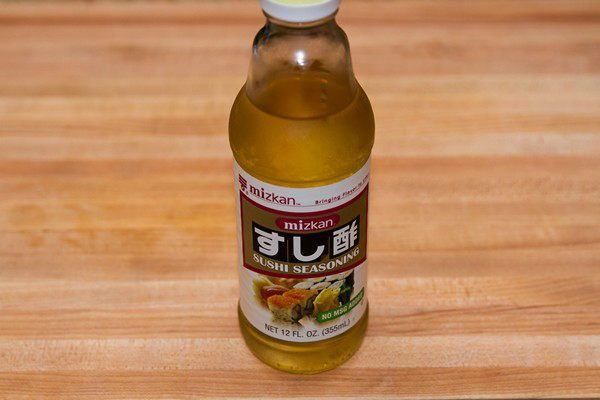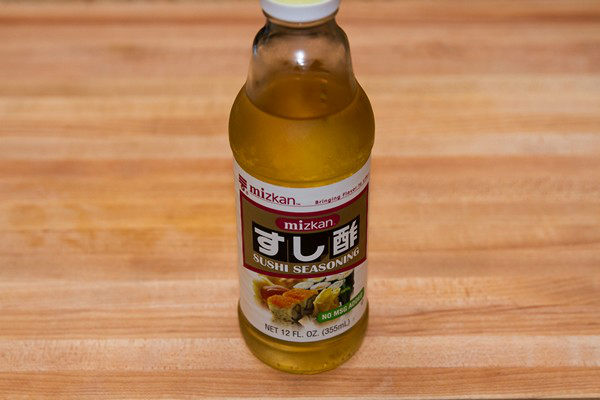 Where To Buy
Find commercial bottles at Asian and Japanese grocery stores. You can also find the ingredients for homemade sushi vinegar (kombu kelp and rice vinegar).
How To Choose The Best
When searching for commercial varieties, look for those with rice vinegar as the first ingredient. Cheap bottles will use grain vinegar, so avoid these.
Substitutions
As mentioned above, I highly recommend making sushi vinegar from scratch. Other vinegars, such as grain, white wine, or apple cider vinegar are stronger in flavor and not suitable.
---
Wish to learn more about Japanese cooking? Sign up for our free newsletter to receive cooking tips & recipe updates! And stay in touch with me on Facebook, Pinterest, YouTube, and Instagram.