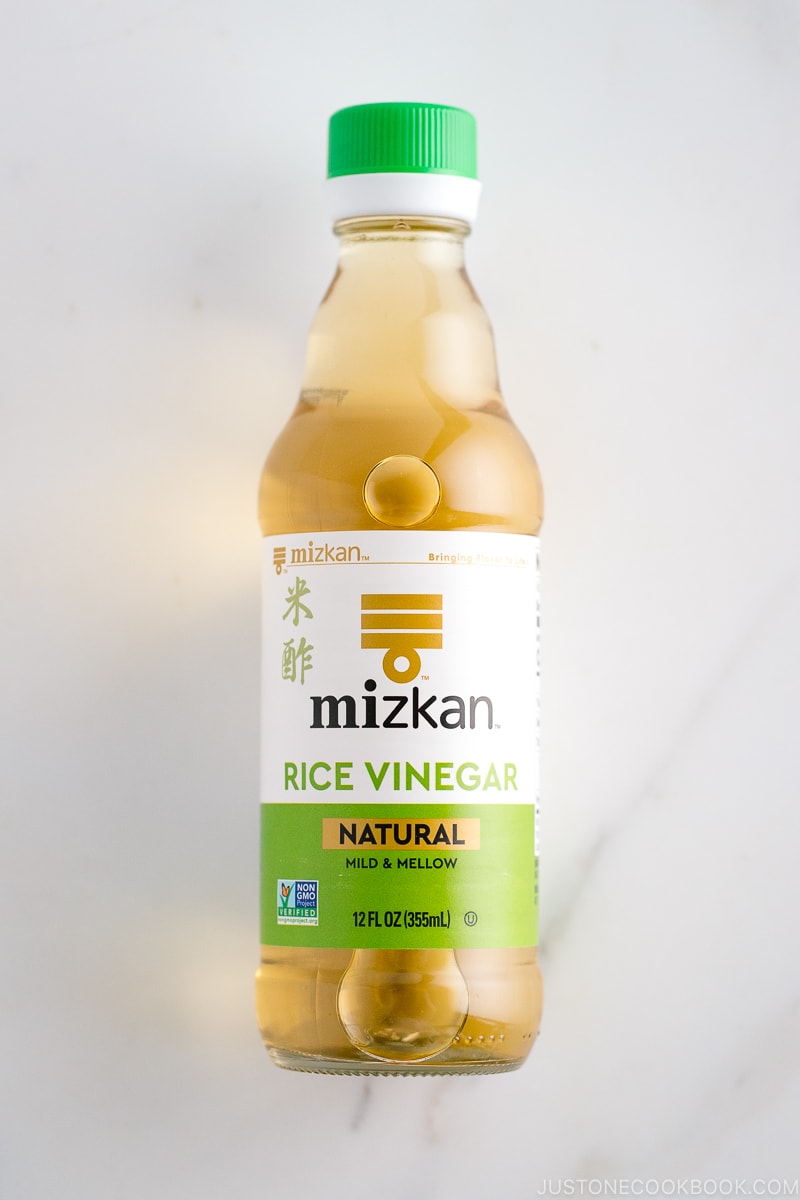 What is Rice Vinegar?
Rice vinegar (米酢) is made from rice and it is sweeter, milder, and less acidic than western vinegar. It is an essential ingredient in Sushi Rice and Sunomono (or sometimes called cucumber salad).
Also, rice vinegar is known for its anti-bacterial properties and this is why it is often used in Japanese dishes that include raw fish, seafood, and meat.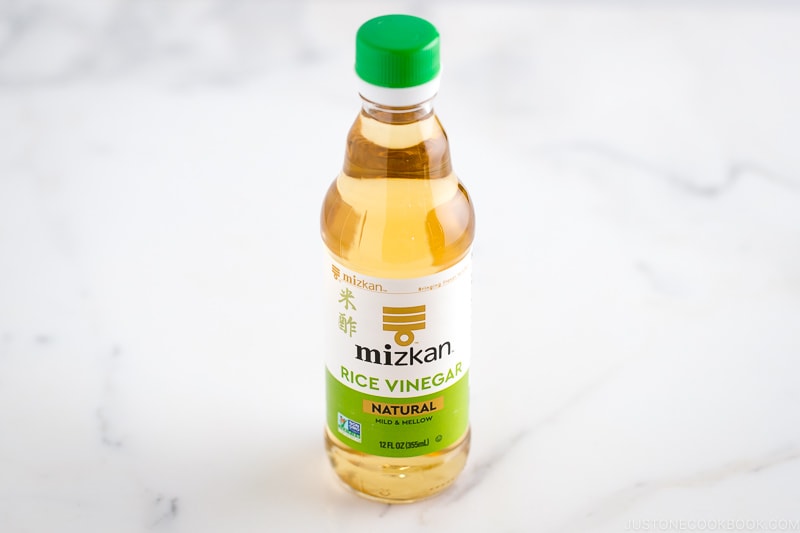 Substitution: You can substitute with white wine vinegar/apple cider vinegar and add a little sugar (and water maybe) as rice vinegar is very mild. However, I would strongly recommend buying rice vinegar because you really don't want to use western vinegar that has a strong vinegar taste.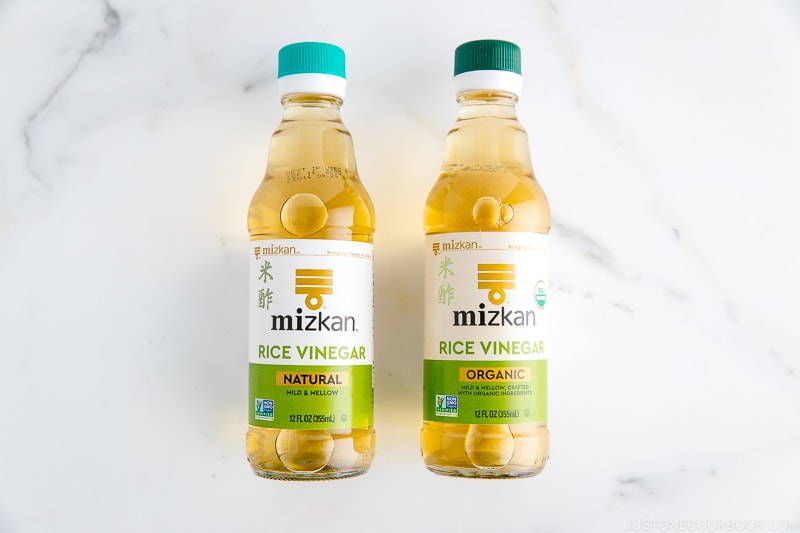 What is
Seasoned

Rice Vinegar?

There is a similar product called Seasoned Rice Vinegar. It is mostly used for making sushi rice, so we often call it Sushi Vinegar (Sushizu). Please click here to read more.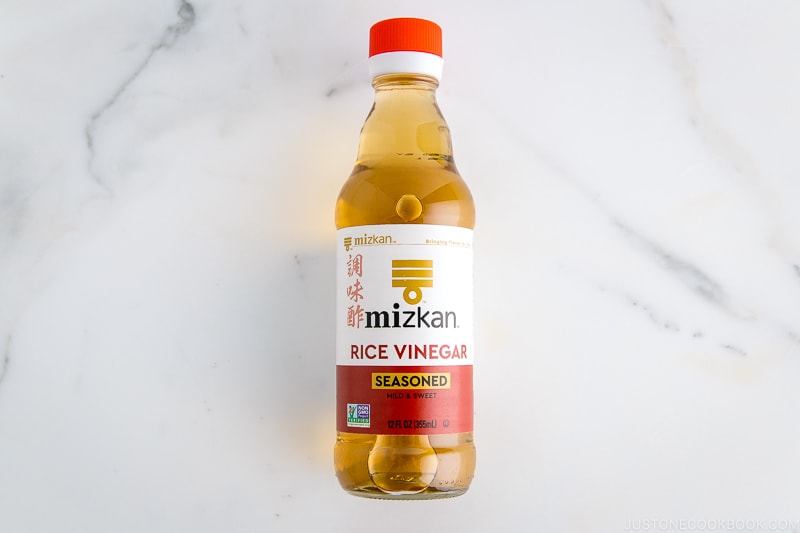 ---
Wish to learn more about Japanese cooking? Sign up for our free newsletter to receive cooking tips & recipe updates! And stay in touch with me on Facebook, Pinterest, YouTube, and Instagram.