Japanese rice vinegar is mild and mellow with a hint of sweetness. It's one of the essential ingredients in Japanese cooking, and the Japanese use it in salad dressings, pickles, marinades, sauces, and simmered dishes.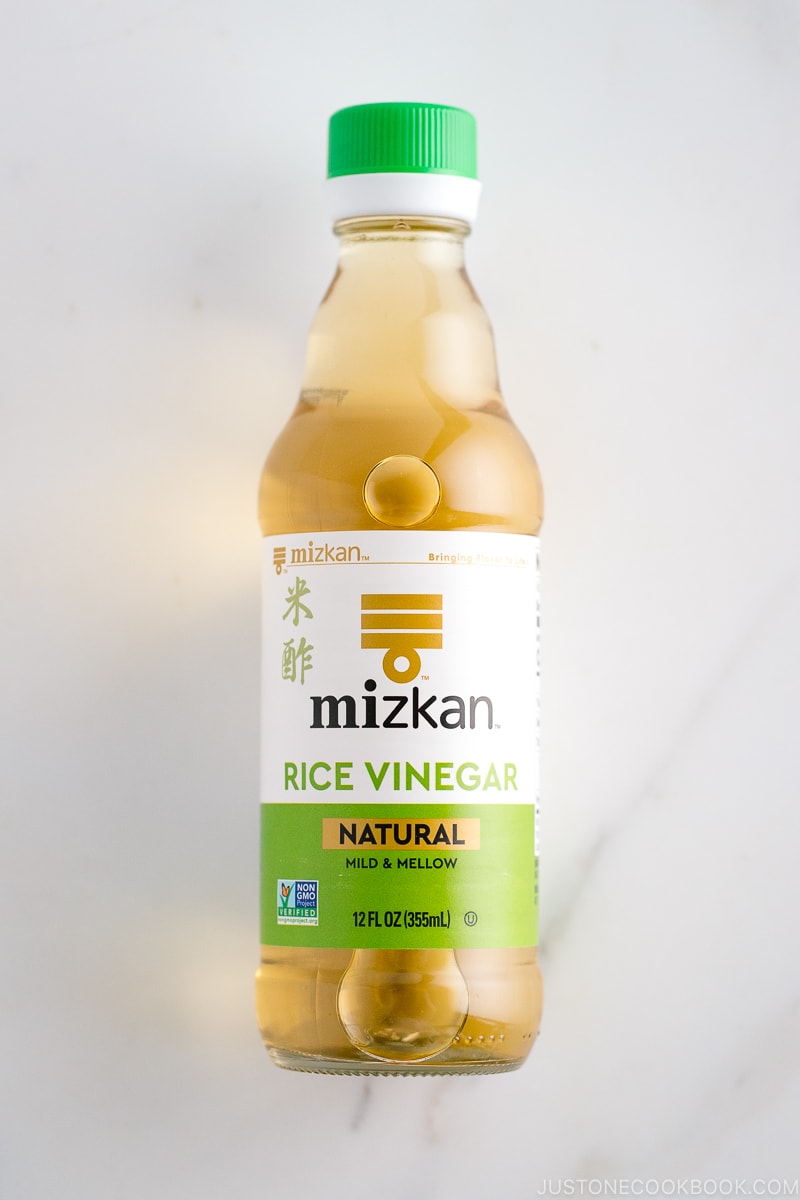 Japanese rice vinegar (米酢), or rice wine vinegar, is a fermented condiment of fermented rice or sake lees. It is sweeter, milder, and less acidic than western vinegar.
What Is Rice Vinegar
Rice vinegar is a traditional fermented condiment from Japanese short-grain rice and sake lees. The sugars in rice are converted to alcohol and, through a second fermentation process, into the acid we know as vinegar. It's naturally gluten-free.
It's a pantry staple in Japanese cuisine, used in Sushi Rice, Sunomono, braises, and nimono.
It has anti-bacterial properties and mitigates fish and meats' pungent odor. You may be most familiar with it in sushi rice. Sushi rice is seasoned with it to avoid spoilage when refrigeration technology was unavailable.
What Does It Taste Like
The flavor is mild compared to other kinds of vinegar. It is low in acidity, around 4-5%, compared to grain-based vinegar's 6-8% acidity. The color ranges from pale to straw yellow.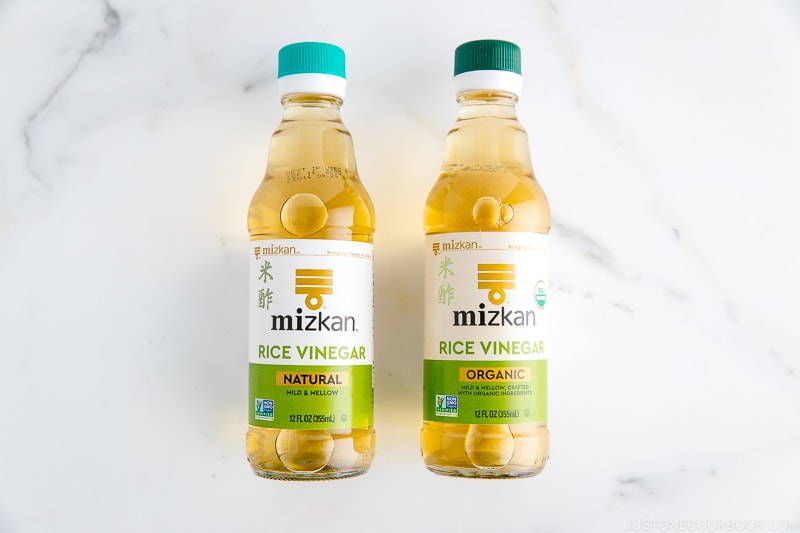 What Is
Seasoned

Rice Vinegar

As its name implies, it's a vinegar mixture that contains salt, sugar, and additives. It's also known as Sushi Vinegar (寿司酢 Sushizu).
How To Use
You can use it in Japanese dishes, such as Japanese pickles, sushi dishes, and salad dressing, or drizzle it over oily foods such as ramen, fried foods, stir-fries, and gyoza. You can replace it with regular vinegar to add a zesty tang and depth to marinades, soups, and vegetable dishes.
For sushi rice, I recommend making it from scratch rather than buying commercial varieties. You only need salt, sugar, and kombu kelp.
Recipes Using Rice Vinegar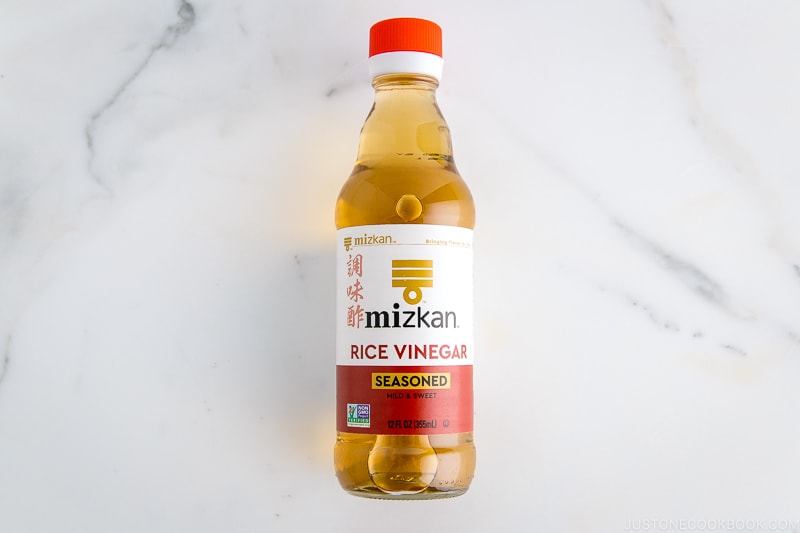 Where To Buy
Find it at most Asian and Japanese grocery stores or a well-stocked supermarket. Make sure to find Japanese rice vinegar, as the Chinese and Korean counterparts differ in taste and use.
How To Store
Like other types of vinegar, store it at room temperature, away from direct sunlight.
Substitutions
You can substitute it with diluted white wine vinegar or apple cider vinegar mixed in with some sugar. However, I don't recommend substituting it with western vinegar; you don't want that harsh, strong taste.
---
Wish to learn more about Japanese cooking? Sign up for our free newsletter to receive cooking tips & recipe updates! And stay in touch with me on Facebook, Pinterest, YouTube, and Instagram.