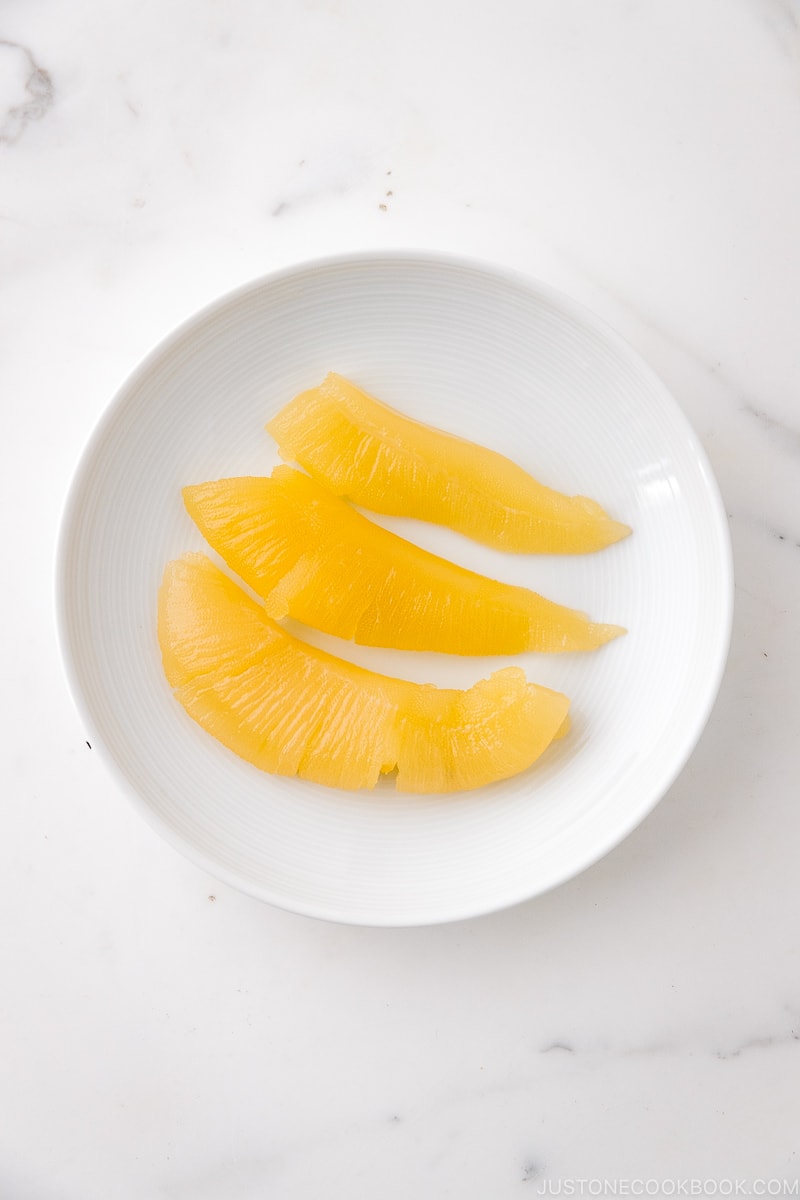 Kazunoko (数の子), or herring roe, are tiny fish eggs in their enclosing skein. This caviar is a popular delicacy for the Japanese New Year's Feast (Osechi Ryori). Since kazunoko, or fish roe, represents eggs and fertility, eating kazunoko is said to bring prosperity to many children and as a prayer for healthy children. It is typically prepared by removing the salt for a day before being lightly seasoned in a dashi broth.
In the US, you can find kazunoko at Japanese grocers like Nijiya Market at the end of December.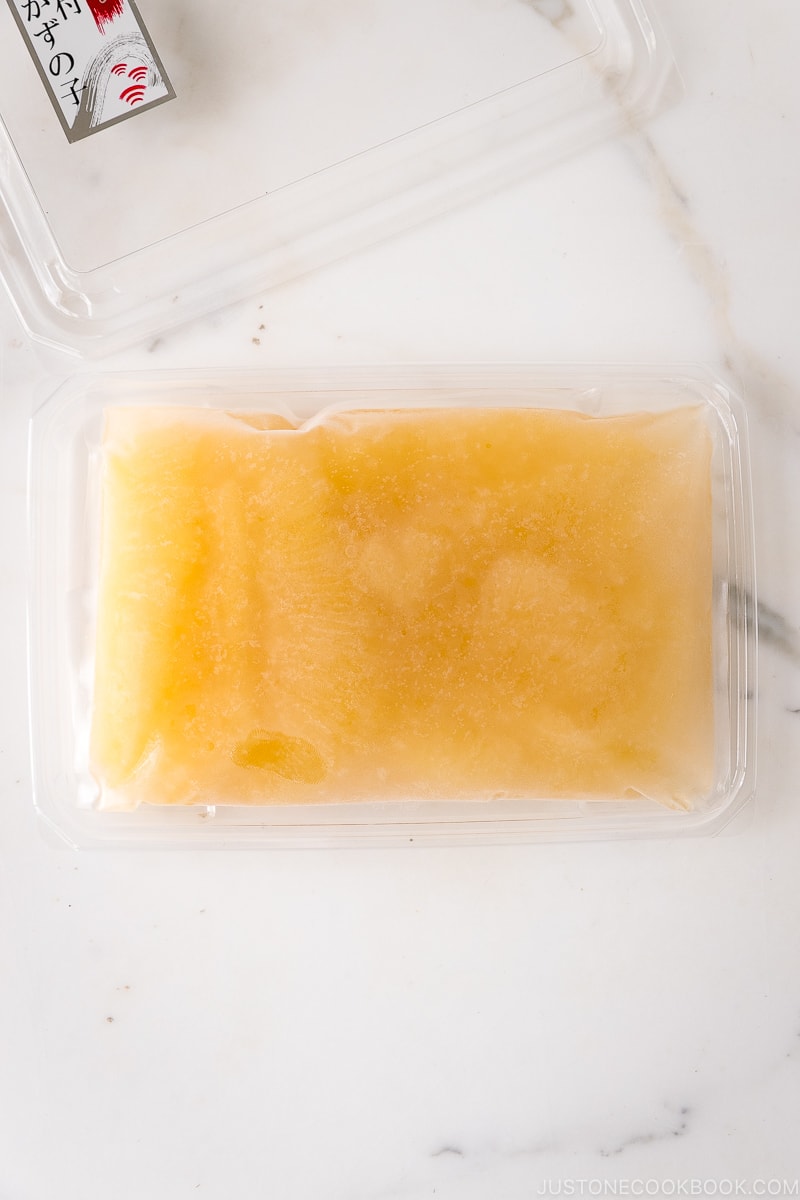 You can also find it from an online seafood supplier store.
Recipes Using Kazunoko