Jump To Recipe
Delicious bite-size chicken karaage seasoned with the Japanese all purpose seasoning, Shio Koji! Crunchy, tender and flavorful, this is one of my favorite chicken recipes.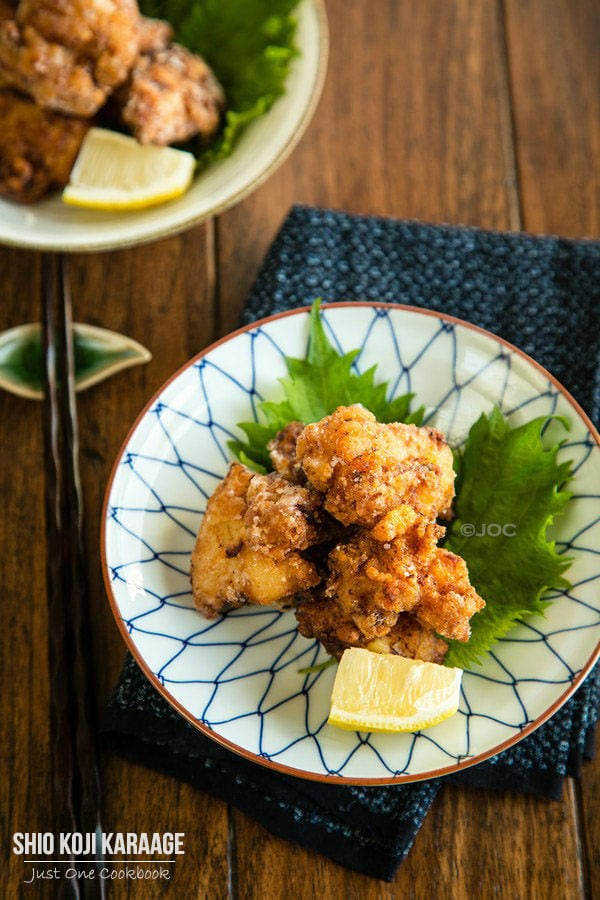 Recently I shared one of my favorite recipe Braised Herb Chicken, that I make with this amazing condiment, Shio Koji.  Today I used the same condiment to make Chicken Karaage.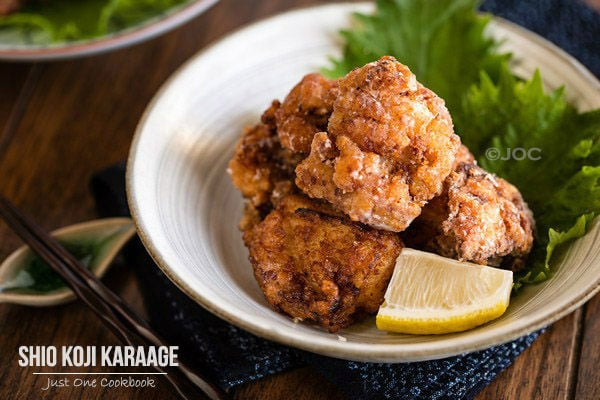 Now, if you are thinking about trying shio koji for the very first time, I highly recommend testing it with this chicken karaage recipe.  I've made chicken karaage countless times for my family, but it's never tasted this good!  As you bite into the crispy chicken, you can taste the garlic along with delicate umami flavor from the shio koji.
Shio Koji (塩麹, 塩糀) is a rice malt (koji) that has been fermented with sea salt (shio).  It is a live food that is rich in enzymes and unlocks the umami flavor in foods.
The texture looks like porridge and has a subtle taste of both sweet and salty.  It is often used in place of salt to enhance all kinds of foods.  It marinates and tenderizes meat and can be used to season fish and vegetables (read more about it here).  (Photo Courtesy: Hikari Miso Co., Ltd.)
Hikari Miso is currently hosting sweepstakes to give away 30 Shio Koji bottles on their website (U.S. only).  If you want to try shio koji but it's hard to find in a Japanese grocery store in your area, this is a great chance to win a bottle!  You can click here to enter.  Good luck!
To get the Shio Koji Karaage recipe, click here over at the Hikari Miso's website.  Thank you for reading my blog, and enjoy cooking with shio koji!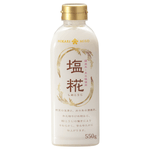 Note: If you cannot find shio koji, use 1 tsp. salt instead for this recipe.
Hikari Miso products are available in Japanese grocery stores and Amazon.
Disclosure: This post is sponsored by Hikari Miso.  To read more about my partnership with Hikari Miso, click click here.