Tororo kombu is dried kelp shavings. It's an umami-rich ingredient that's used as a garnish over soups, noodles, or rice bowls.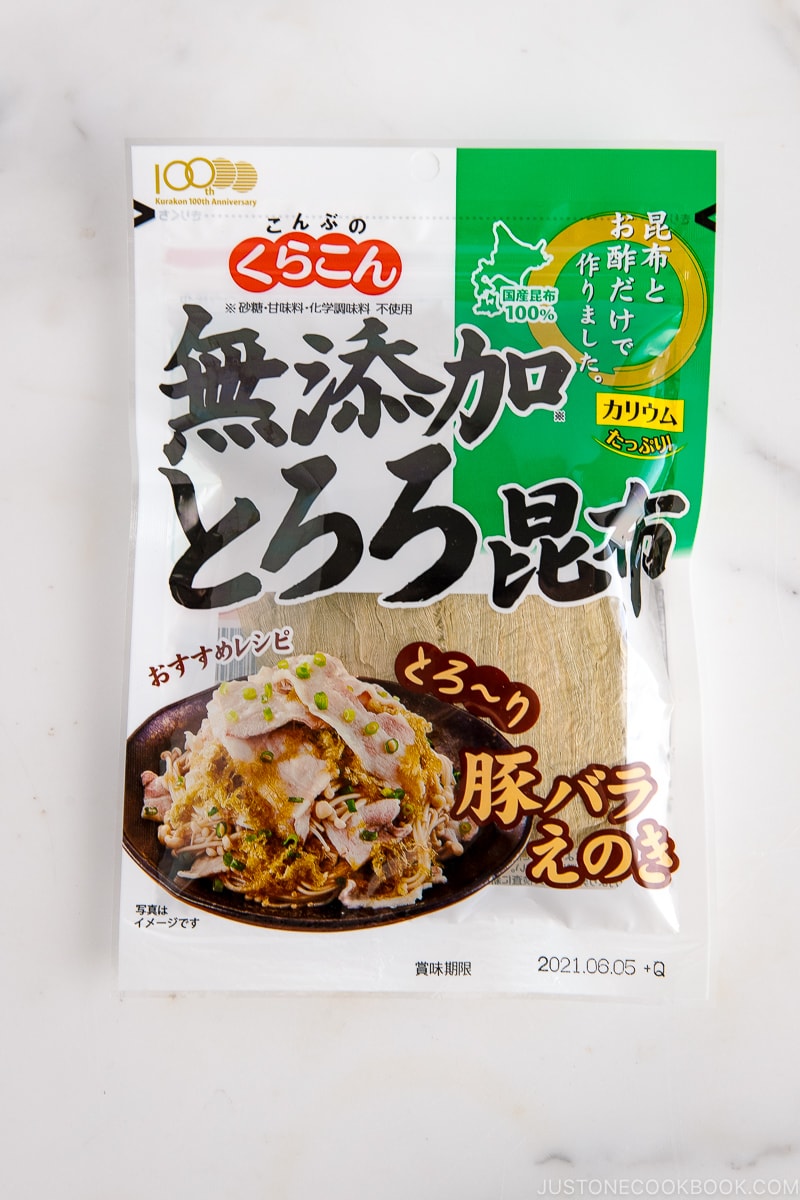 Tororo Kombu (とろろ昆布) is thin, and long flakes made by shaving dried kombu softened in vinegar. The machine-shaved paper-thin strips become mushy like grated mountain yam (tororo とろろ) when added to hot water or liquids, hence its name Tororo Kombu.
Use the popular ingredient as a garnish for miso soup, yakisoba, udon, as a wrapper for onigiri, or as a filler in tamagoyaki.
Another type of shaved kombu is oboro kombu (朧昆布). It's more expensive than tororo kombu as it's hand-shaved and uses high-quality kombu. Taste-wise, it's mostly the same, it's just a difference in production method.
What Does It Taste
It has a slightly sweet and umami-rich flavor.
Recipes Using Tororo Kombu
Where To Buy
You can purchase Tororo Kombu in Japanese grocery stores or online (ships globally).
---
Wish to learn more about Japanese cooking? Sign up for our free newsletter to receive cooking tips & recipe updates! And stay in touch with me on Facebook, Pinterest, YouTube, and Instagram.