Black vinegar (黒酢) is an aged vinegar made from rice and it's usually aged for 1-3 years. In Japan, black vinegar is always made from rice. It is deeper in color and flavor and has a distinct smell and almost smoky flavor. Taste is milder and less sour than regular rice vinegar.
This particular black vinegar shown above is from Kagoshima, where most of the black vinegar is produced in Japan.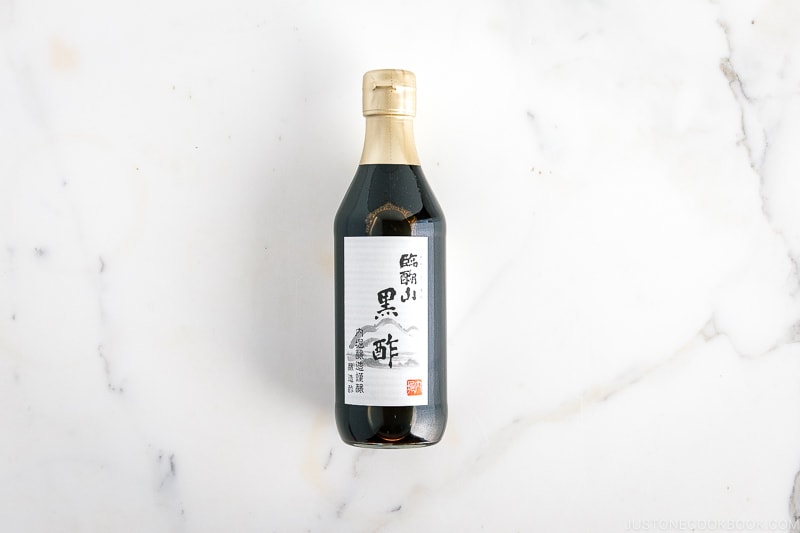 Black vinegar is also very popular in southern China. In China, black vinegar can also be made from wheat, millet, sorghum, or a combination of any of the four. Chinkiang Vinegar, originated in Zhenjiang (镇江香醋) is considered the best of the black vinegars.