Chuno sauce is a mild brown sauce you can drizzle over fried foods or use as a secret flavor booster in stews, curries, and stir-fries.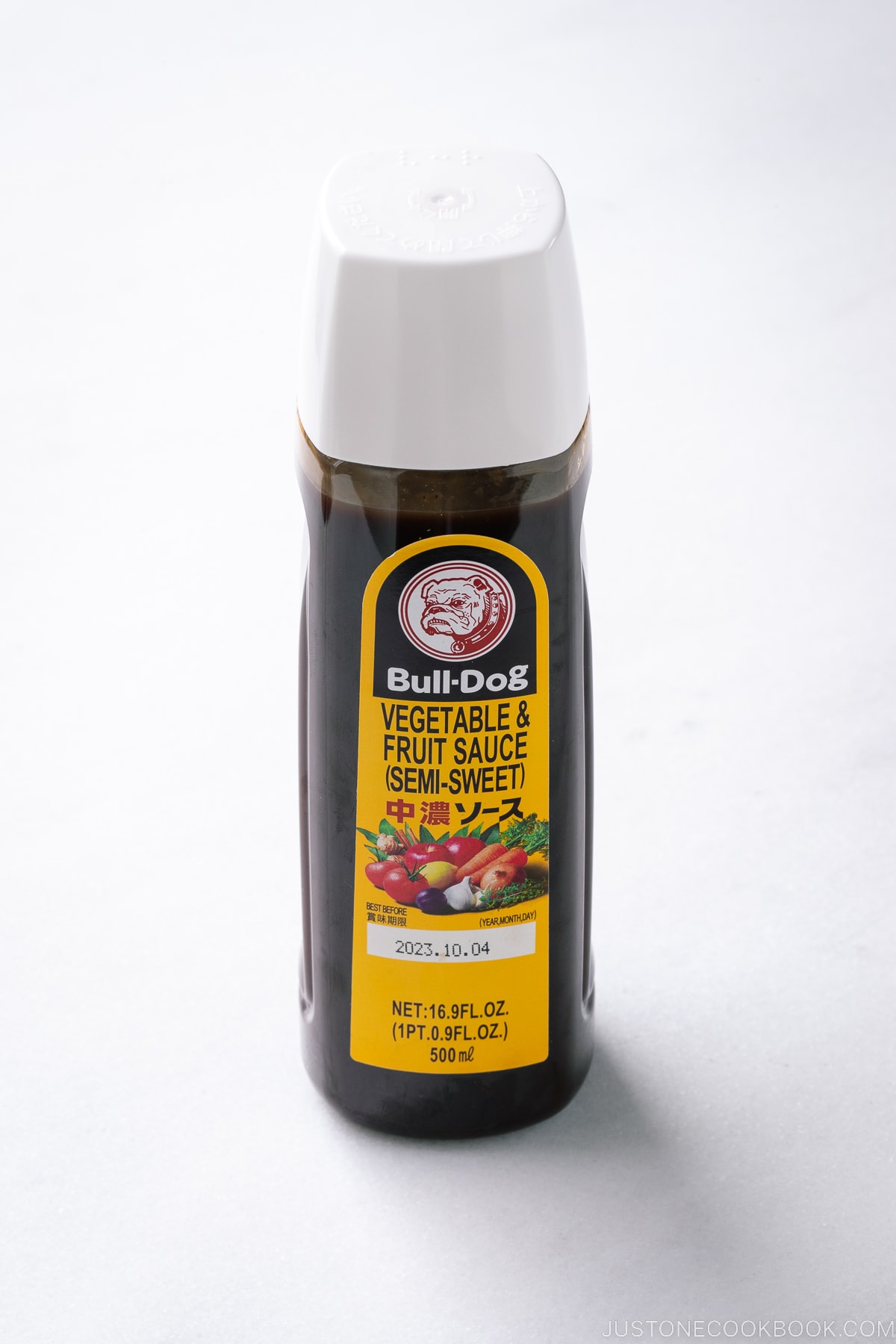 Chuno Sauce (中濃ソース) is a type of brown sauce made with a blend of vegetables and fruits seasoned with sugar, salt, vinegar, and spices. It's primarily used in Eastern Japan (including Tokyo).
What Is Chuno Sauce?
Chuno sauce is a medium-thick brown sauce for dipping or pouring over fried foods, such as ebi fry and tonkatsu, or used as a flavor booster in demi glaze sauces, yakisoba, and Japanese curry.
The name means "middle-bodied sauce," as the thickness is between the thin Japanese Worcestershire sauce and the thick tonkatsu sauce.
What Does It Taste Like?
It has a sweet, smooth, well-balanced profile with a slightly acidic, fruity, and spicy flavor.
How To Use
Use chuno sauce whenever a recipe calls for Japanese brown sauce, such as Okonomi Sauce, Takoyaki Sauce, Yakisoba Sauce, or Tonkatsu Sauce. You can also add it to sauces, stews, and curries to add a depth of flavor.
Recipes Using Chuno Sauce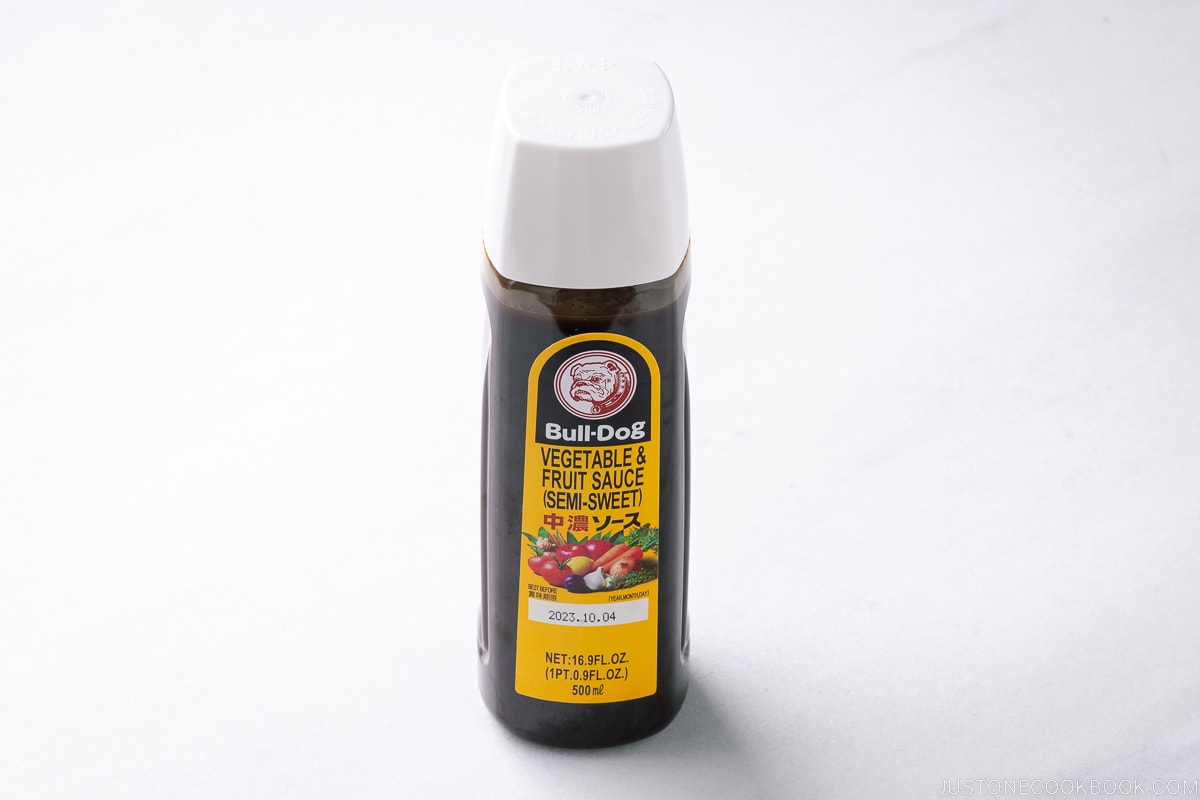 Where To Buy
You can find it at most Asian and Japanese grocery stores.
How To Store
If kept in a cool and dark place, you can store unopened bottles for 1-2 years (check the expiration date). Once opened, store in the refrigerator and use up within two months.
Substitutions
You can substitute with the following:
Japanese Worcestershire sauce: tends to be more liquidy with an acidic taste than chuno sauce. Mix it with other Japanese brown sauces to tone down the acidity.
Tonkatsu sauce, Okonomi sauce, Yakisoba sauce, Takoyaki sauce: the flavor profile and viscosity are slightly different but can still be used as a substitute.
Ketchup: Ketchup is another fruit-based condiment seasoned with sugar and spices. To avoid turning your cooking to a reddish color, you could mix it with Worcestershire sauce and honey.
---
Wish to learn more about Japanese cooking? Sign up for our free newsletter to receive cooking tips & recipe updates! And stay in touch with me on Facebook, Pinterest, YouTube, and Instagram.