Yakisoba sauce is a sweet-savory brown sauce specifically for fried noodles such as yakisoba.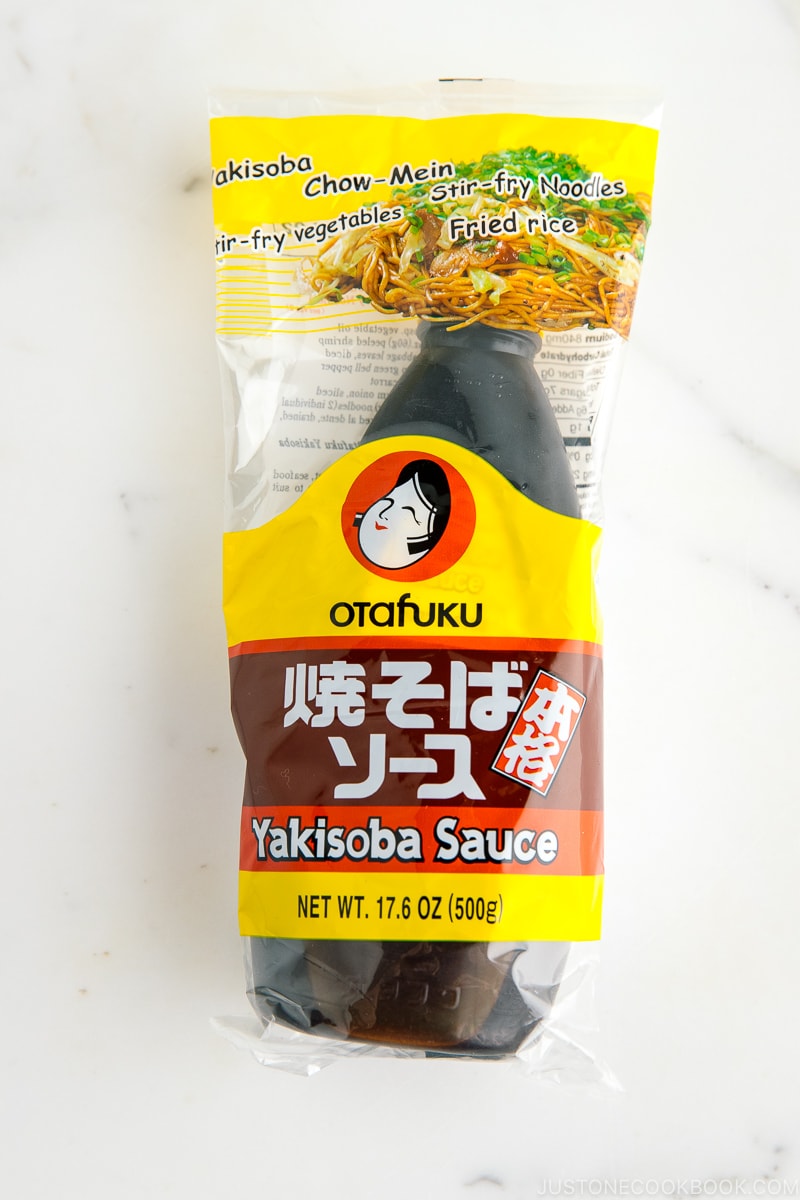 Yakisoba Sauce (焼きそばソース) is used to make Yakisoba, Japanese stir-fried noodles with veggies and pork. You may be familiar with the powdered or liquid sauce packets sold with the yakisoba noodle packet.
What Is Yakisoba Sauce
Yakisoba sauce is a slightly thick brown sauce primarily used to season yakisoba. While each brand has its recipe, it's usually a combination of Worcestershire sauce, ketchup, soy sauce, and spices.
What Does It Taste
Compared to similar brown sauces, such as tonkatsu sauce, it's less fruity and sweet and slightly more liquidy to meld with the noodles and stir-fried ingredients. You may notice the prominent soy sauce flavor in the sauce.
How To Use
Besides using it as a seasoning for yakisoba, use it for chow mein, stir-fried vegetables, fried rice, okonomiyaki, tonkatsu, and takoyaki.
How to Make Homemade Yakisoba Sauce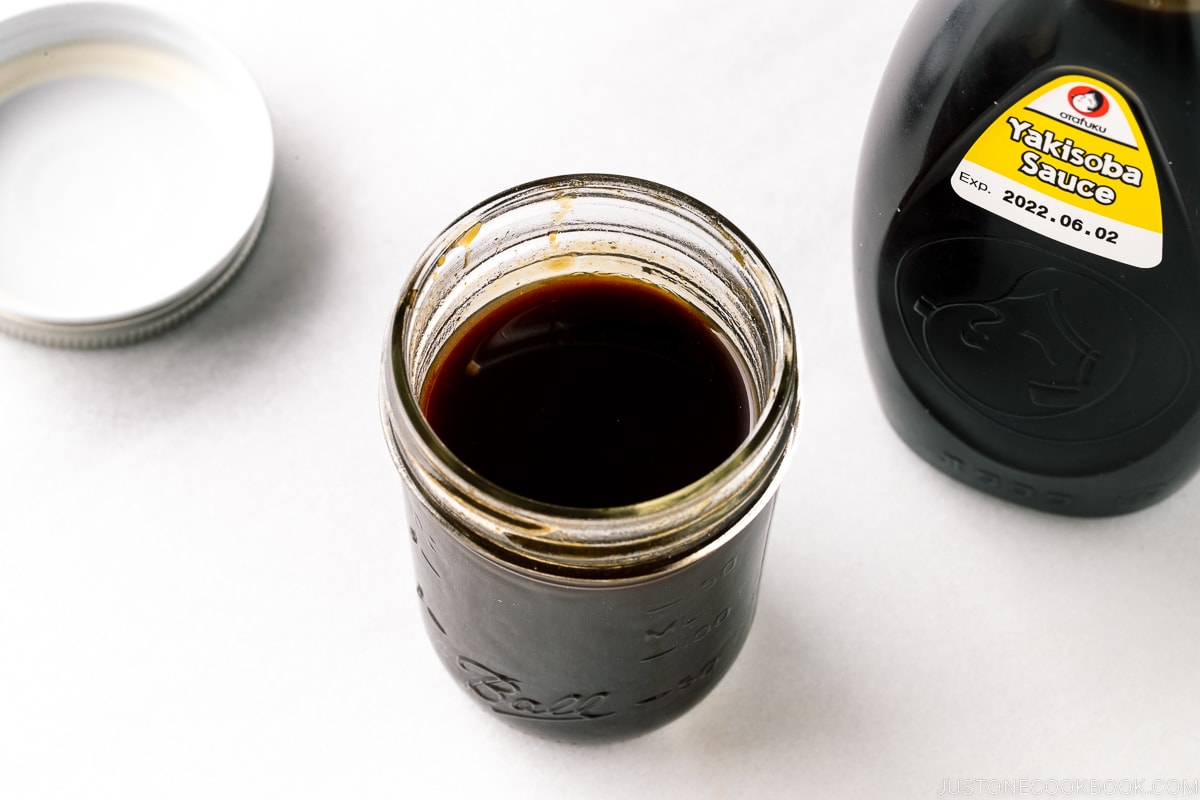 For a homemade version, click here.
Where To Buy
You can buy commercial sauce sold in bottles at Japanese/Asian grocery stores or online retailers like Amazon. Otafuku Yakisoba Sauce is a major brand.
Recipes Using Yakisoba Sauce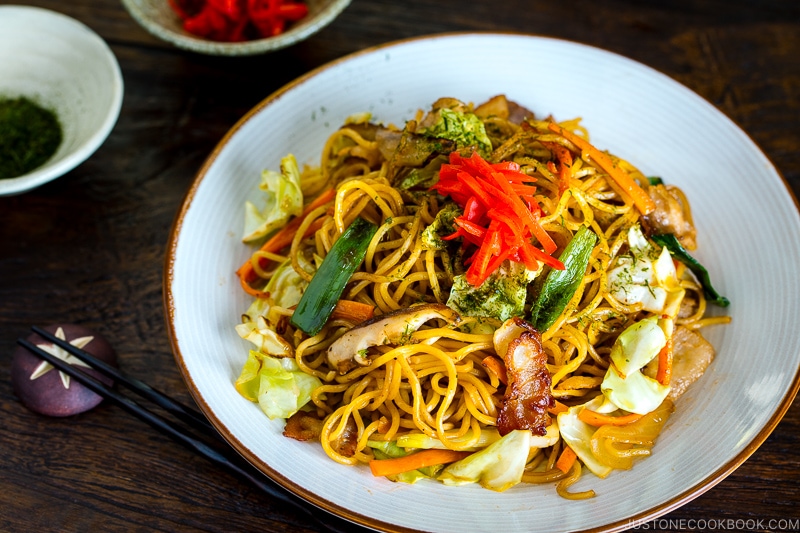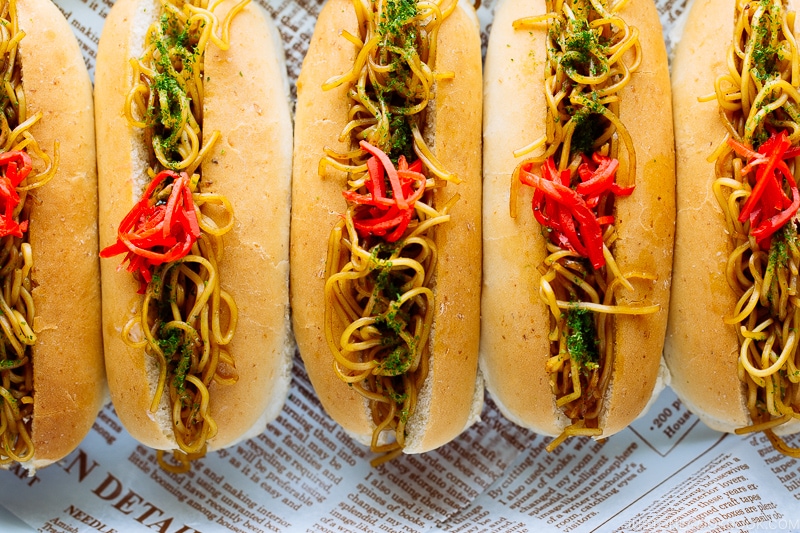 Substitution
In a pinch, you can swap it for okonomi, tonkatsu, or takoyaki sauce. The balance of sweet and savory flavors, ingredients, and viscosity slightly differ, but won't be a huge noticeable difference.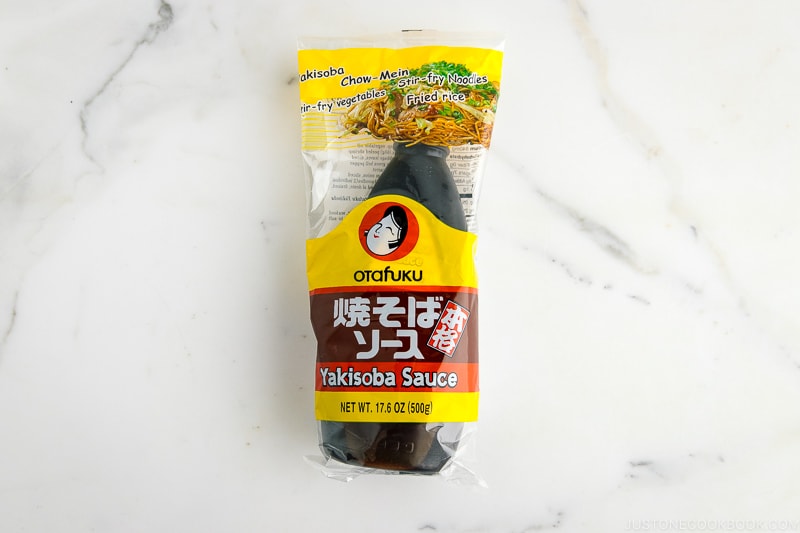 ---
Wish to learn more about Japanese cooking? Sign up for our free newsletter to receive cooking tips & recipe updates! And stay in touch with me on Facebook, Pinterest, YouTube, and Instagram.