Savory Japanese stir-fried noodles stuffed in hot dog bun, Yakisoba Pan is the ultimate sandwich for carb lovers and featured on Netflix® "Midnight Diner: Tokyo Stories".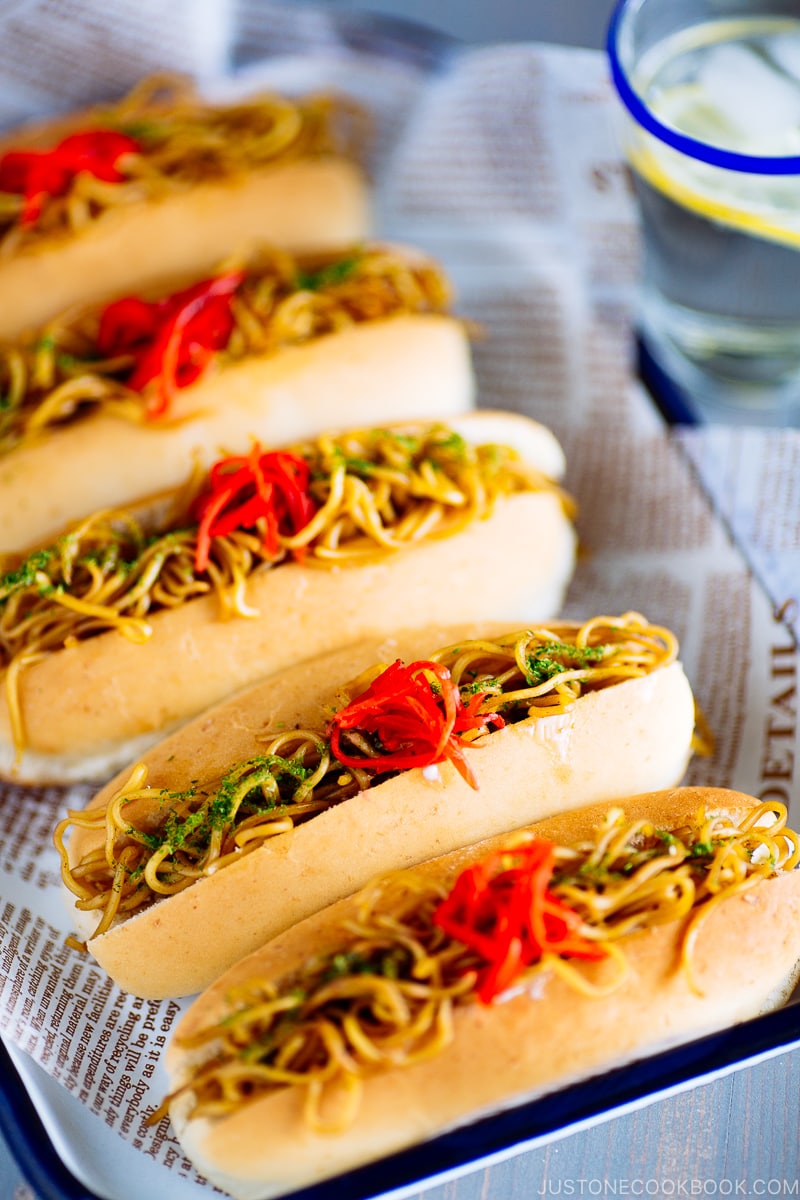 Bread or noodles? Noodles or bread? When you couldn't make up which savory carb to satisfy your hunger, Yakisoba Pan (焼きそばパン) would be your answer.
Called as Yakisoba Dog, this iconic carb-on-carb Japanese stir-fried noodle sandwich is also featured on the popular Netflix® show – Midnight Diner: Tokyo Stories (Season 2, Episode 5).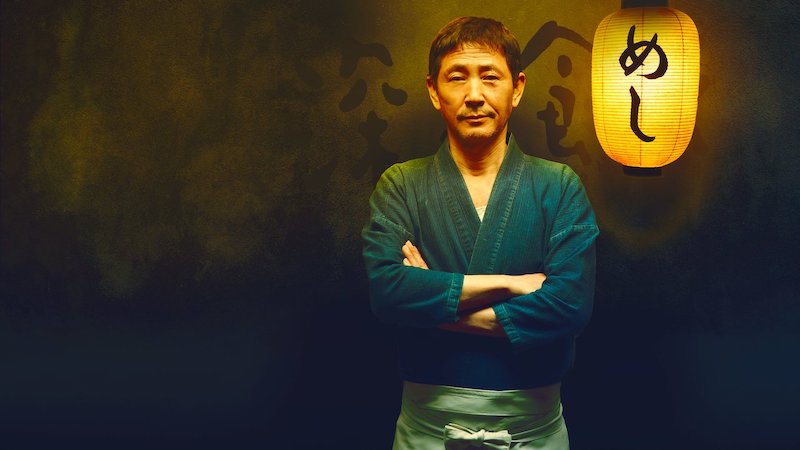 What's Yakisoba Pan?
Yakisoba (焼きそば) is a well-loved Japanese stir-fried noodle dish, which is one of the classic street food. And if you are familiar with Japanese bakery Melon Pan and An-Pan, "pan" (パン) means bread in Japanese.
When these noodles are stuffed into the Japanese hot dog buns (we call Koppepan コッペパン), it is called Yakisoba Pan (焼きそばパン). Unusual this pairing may sound, Yakisoba Pan works out to be a delicious partner in crime, only in a sandwich form.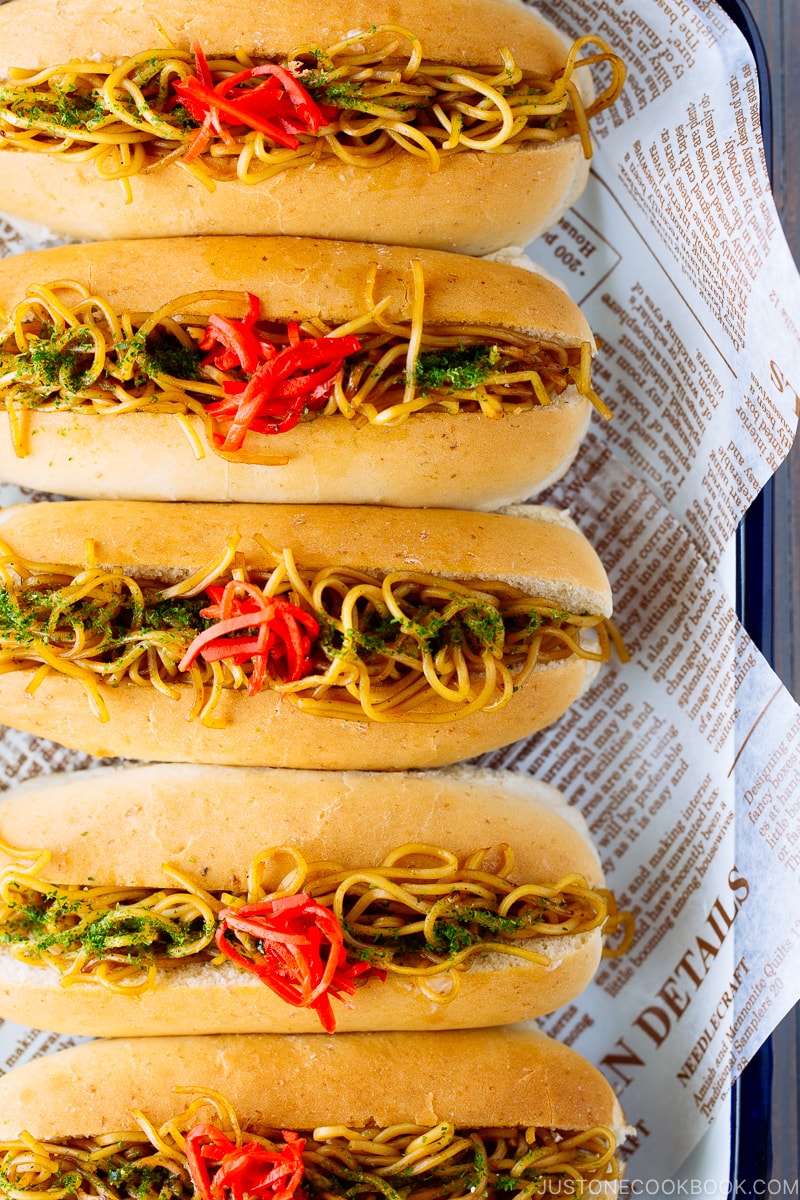 How Yakisoba Pan Was Created
The origin of the yakisoba pan goes back to the 1950s in Tokyo. When Nozawa-ya used to sell their bread Koppepan (コッペパン) and Yakisoba separately, a customer requested to put them all in one to save some trouble. Hence, an unexpected but delicious sandwich was created.
To make Yakisoba Pan, you make a slit on top of the hot dog bun and stuff yakisoba noodles in between the buttered bread. Then, garnish the stuffed bread with red pickled ginger, Japanese mayonnaise, aonori, or parsley for a flavor and visual boost.
There are many variations of sauces for the noodles (thin/thick sauce, different seasonings). You can also choose to include or exclude shredded cabbage. To avoid the noodles from falling apart, a typical yakisoba pan is wrapped with plastic wrap.
As yakisoba pan is inexpensive but hearty enough to fill a hungry stomach, it is a popular snack and lunch at school cafeterias. You can also find it available all over Japan at convenience stores, festivals, and local bakeries.
3 Tips to Make Delicious Yakisoba Pan
1. Spread butter on the bread.
A layer of fat such as butter prevents buns from absorbing extra moisture from the noodles. You could spread Japanese mayo instead.
2. Use plain noodles in the bun.
Unlike the regular yakisoba that contains cabbage and carrots, yakisoba in the yakisoba pan typically does not include anything but the noodle itself. As yakisoba pan is made ahead of time for lunch, vegetables are avoided to keep moisture out of the bread that could potentially become soggy. Nobody wants soggy bread.
Of course, if you're serving Yakisoba Pan immediately, you can make regular Yakisoba with protein and vegetables and stuff in the buns!
3. Be generous with the sauce.
Being a mom, I try to go easy with the seasonings when flavoring the food. I believe that children shouldn't get used to overly salty and sweet food from a young age. It's important to cultivate a healthy eating habit and for them to know the actual ingredient tastes like.
Having said that, I make an exception when comes to Yakisoba Pan. The flavor can be boring and bland when the noodles don't get much sauce in the hot dog buns. As there are no other seasonings that go into the hot dog buns, I recommend adding a good amount of sauce for the noodles.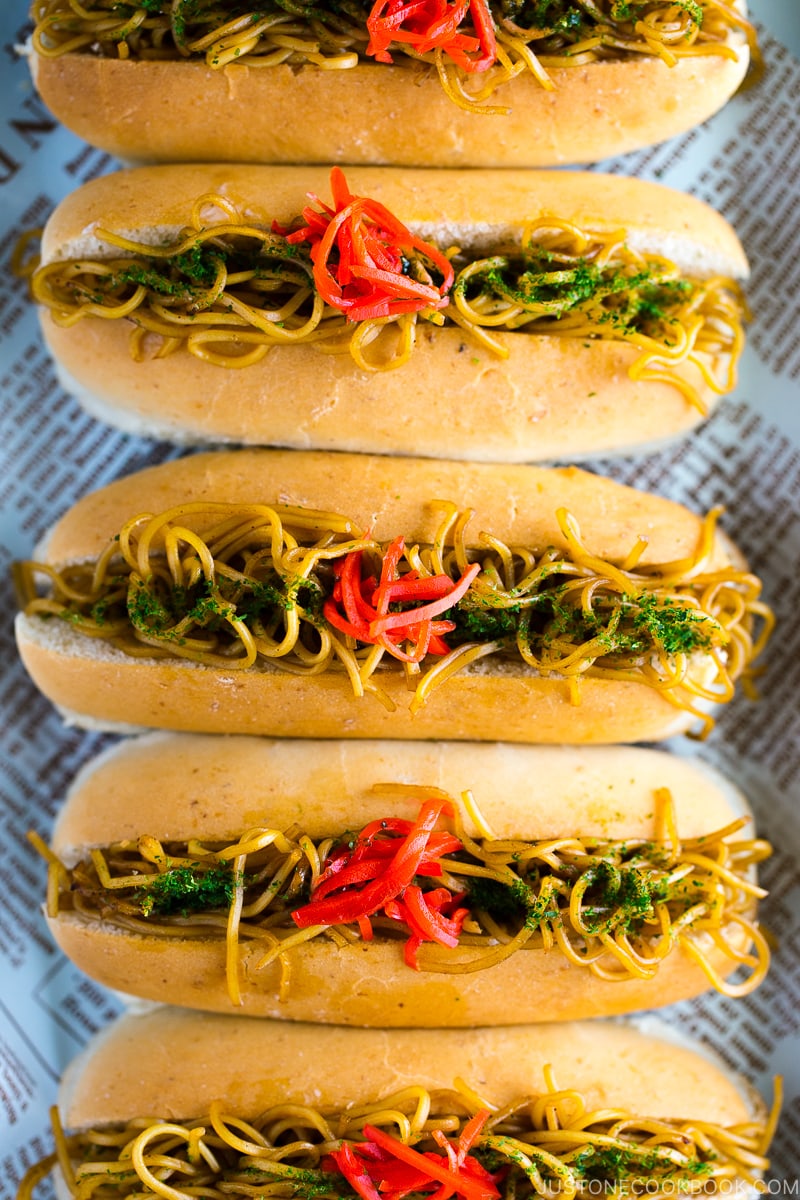 Find Split-Top Buns
To make Yakisoba Pan a bit more authentic, look for split-top buns.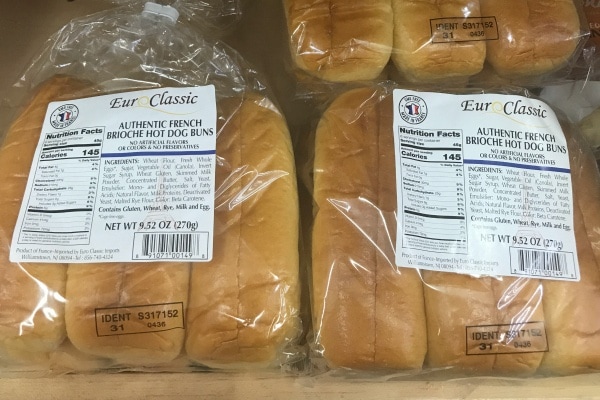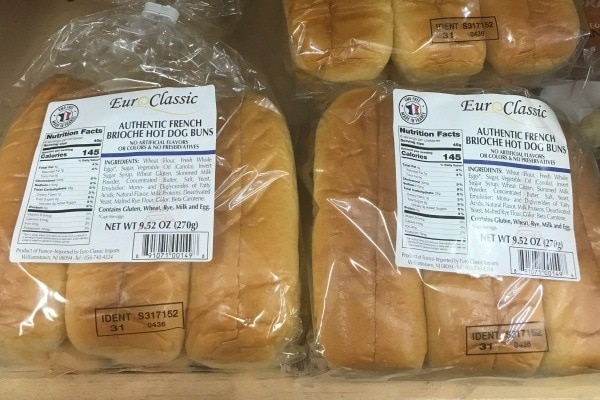 The majority of hot dog buns I see at the grocery stores are split-side buns. You might be lucky to find a bag of split-top buns like these (see above) for Lobster Rolls, etc. I recommend checking your local gourmet grocery stores.
Itadakimasu!
Don't forget to check out more amazing Japanese sandwich recipes here.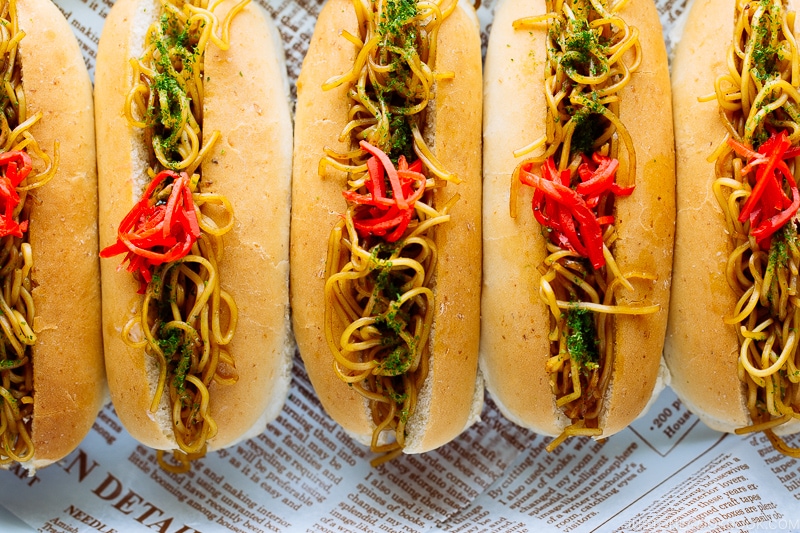 Japanese Ingredient Substitution: If you want to look for substitutes for Japanese condiments and ingredients, click here.
Wish to learn more about Japanese cooking? Sign up for our free newsletter to receive cooking tips & recipe updates! And stay in touch with me on Facebook, Pinterest, YouTube, and Instagram.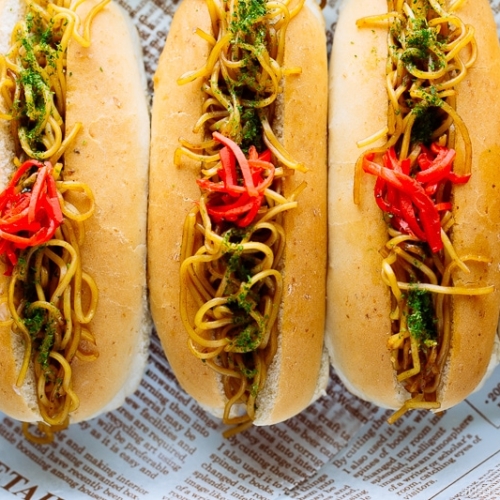 Yakisoba Pan (Yakisoba Dog)
Savory Japanese stir-fried noodles stuffed in hot dog bun, Yakisoba Pan is the ultimate sandwich for carb lovers and featured on Netflix® "Midnight Diner: Tokyo Stories".
Japanese Ingredient Substitution:
If you want substitutes for Japanese condiments and ingredients, click
here
.
Instructions
Gather all the ingredients.

Make a slit on top (or side) of the bread and spread butter (it will act as water-resistant).

Cut the yakisoba noodles in half.

Heat 1 Tbsp oil in a large frying pan or cast iron skillet and cook yakisoba noodles while loosening it up.

Season the noodles with Worcestershire sauce and oyster sauce. Mix all together and remove from the heat.

Stuff the bread with yakisoba noodles. Sprinkle aonori and put a little bit of pickled red ginger in the center. If you don't eat it right away, wrap the sandwich with plastic wrap.

You can use the side split hot dog buns too.
Nutrition
Calories:
291
kcal
·
Carbohydrates:
51
g
·
Protein:
10
g
·
Fat:
5
g
·
Saturated Fat:
2
g
·
Trans Fat:
1
g
·
Cholesterol:
33
mg
·
Sodium:
365
mg
·
Potassium:
218
mg
·
Fiber:
2
g
·
Sugar:
4
g
·
Vitamin A:
31
IU
·
Vitamin C:
2
mg
·
Calcium:
97
mg
·
Iron:
3
mg
©JustOneCookbook.com Content and photographs are copyright protected. Sharing of this recipe is both encouraged and appreciated. Copying and/or pasting full recipes to any website or social media is strictly prohibited. Please view my photo use policy
here
.
More Japanese Sandwiches You'll Like:
Editor's Note: This post was originally published on July 3, 2017. The content has been modified/edited slightly and republished in March 2020.