Yakisoba noodles are wavy yellow wheat noodles for yakisoba. The noodles are sturdy and can withstand stir-frying.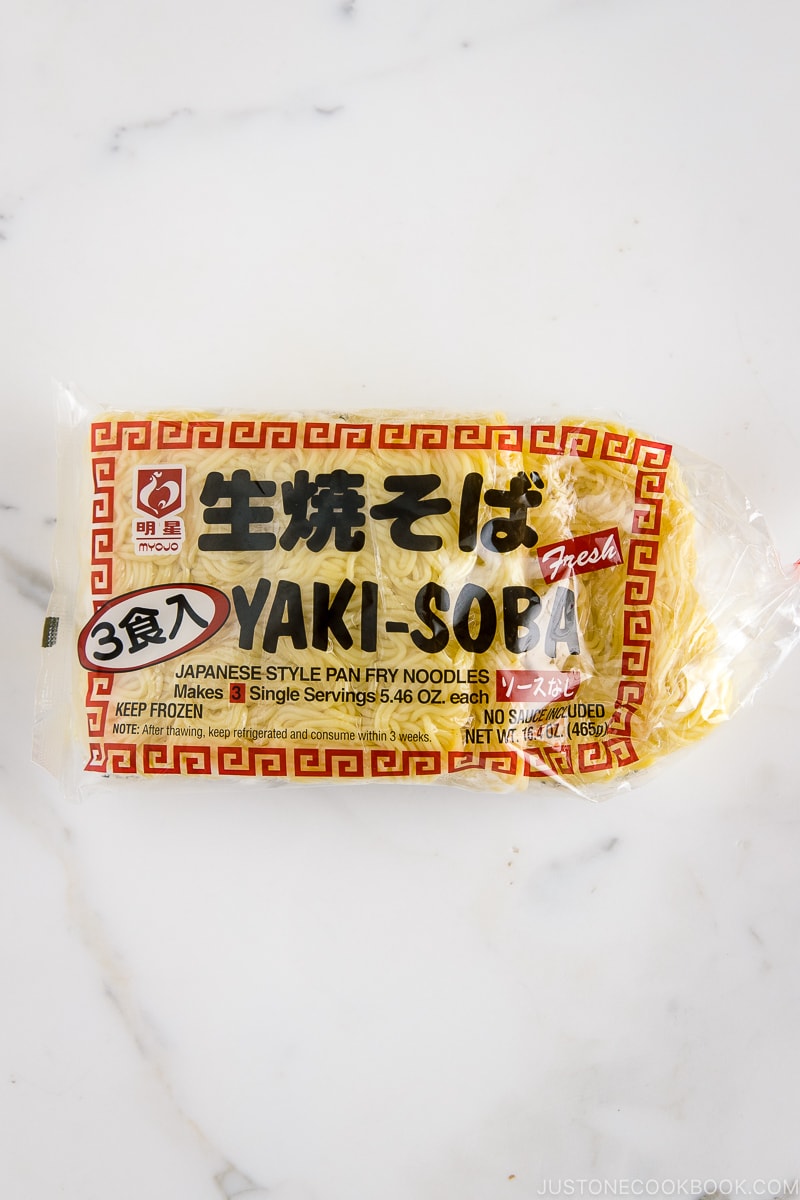 Yakisoba noodles (焼きそばの麺) are golden-yellow noodles for yakisoba, stir-fried noodles with vegetables and meat. The noodles are firm and thick and can withstand stir-frying.
What Are Yakisoba Noodles
Yakisoba (literally "cooked noodles") are thick noodles made of wheat flour, salt, and kansui (かん水), an alkaline solution that causes the yellow color and a springy mouthfeel. It's a popular home-cooked meal and classic Japanese street food you'll see at festivals.
Most are sold fresh, so you can add them directly to the frying pan, and they don't need to be boiled like soba or udon noodles.
What Do They Taste Like
The noodles alone taste like ramen noodles with a springy, bouncy texture.
How To Use
Use them to make yakisoba or Hiroshima-style okonomiyaki. Yakisoba is a versatile stir-fried dish, and you can use whatever leftovers are in your fridge, such as green cabbage, bell peppers, bok choy, bean sprouts, pork belly, chicken, and shrimp. Don't forget to sprinkle katsuobushi bonito flakes, aonori seaweed, and a side of beni shoga pickled ginger!
Most commercial packages will come with yakisoba sauce, a thick brown sauce (sometimes in powder form). The sweet-savory sauce is a mix of Worcestershire sauce, soy sauce, ketchup, sugar, and flavoring.
Recipes Using Yakisoba Noodles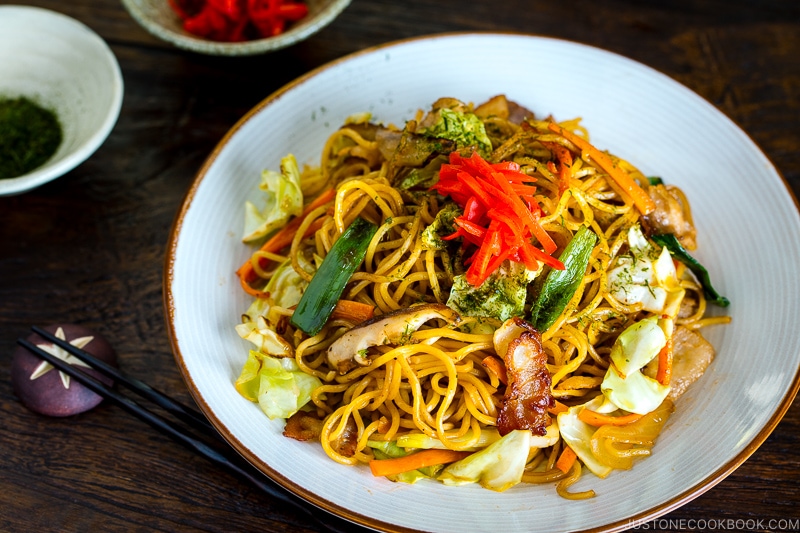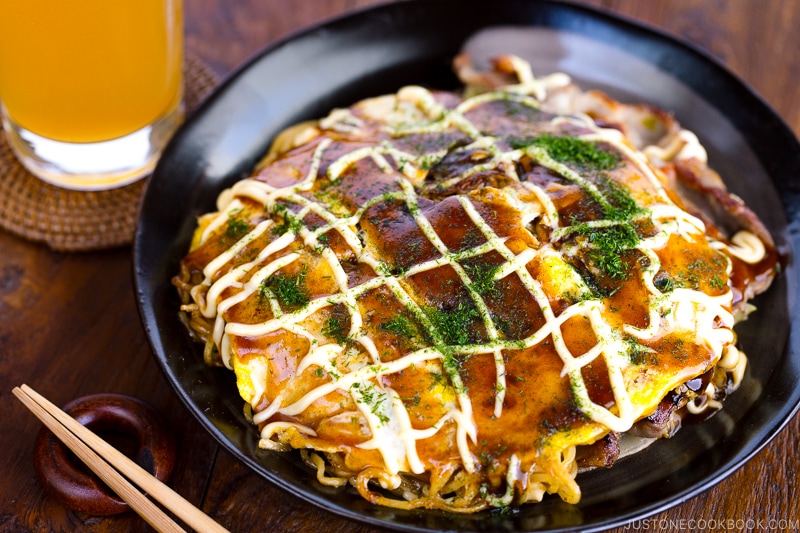 Where To Buy
You can find bags of fresh noodles at Asian and Japanese grocery stores. It'll be located in the refrigerated or freezer section.
How To Store
Keep opened packages of fresh noodles in an airtight container or freezer bag in the refrigerator.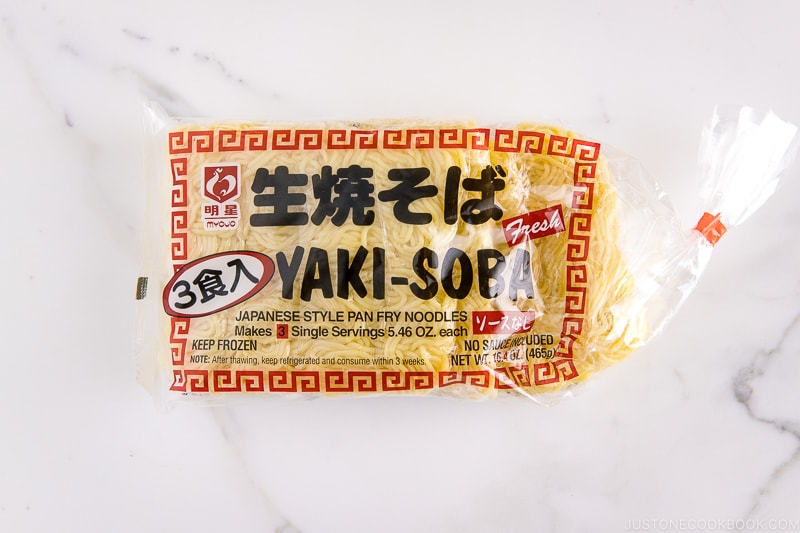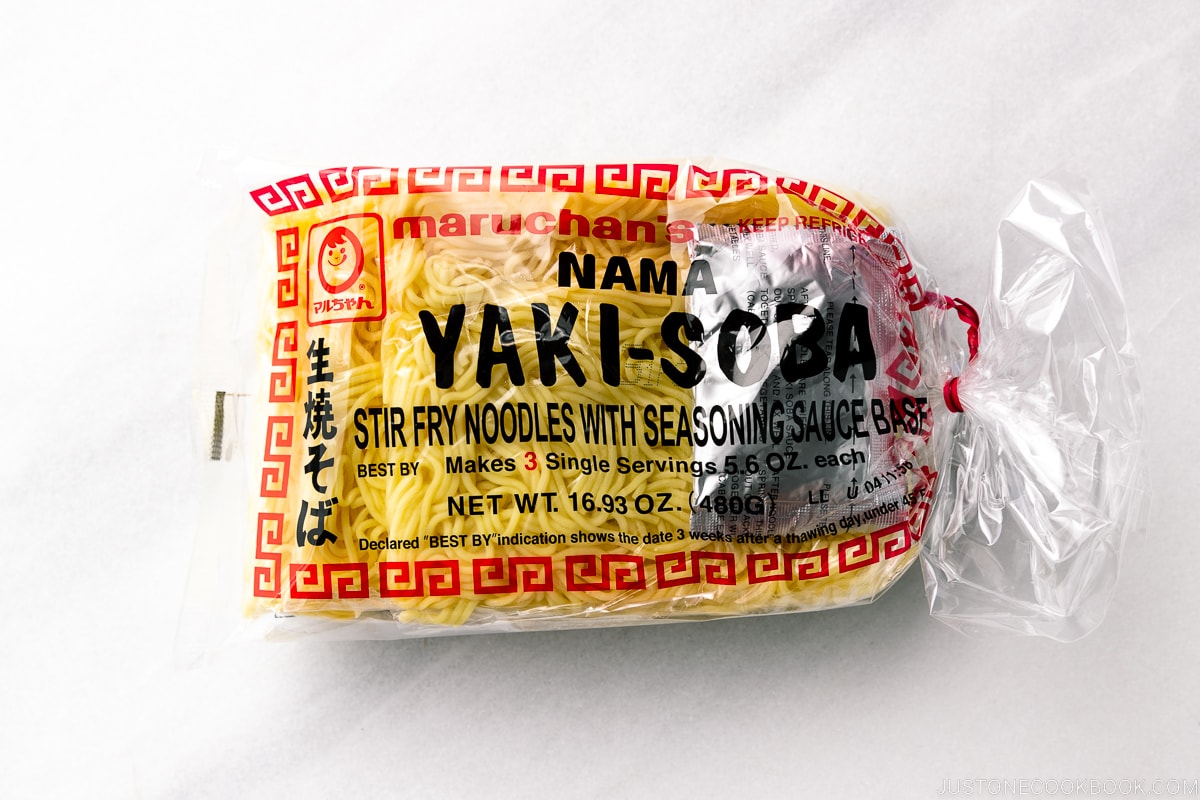 Substitutions
If you can't find them, I recommend this brand of dried ramen noodles.
---
Wish to learn more about Japanese cooking? Sign up for our free newsletter to receive cooking tips & recipe updates! And stay in touch with me on Facebook, Pinterest, YouTube, and Instagram.