Takoyaki sauce is a sweet-savory brown sauce specifically for takoyaki.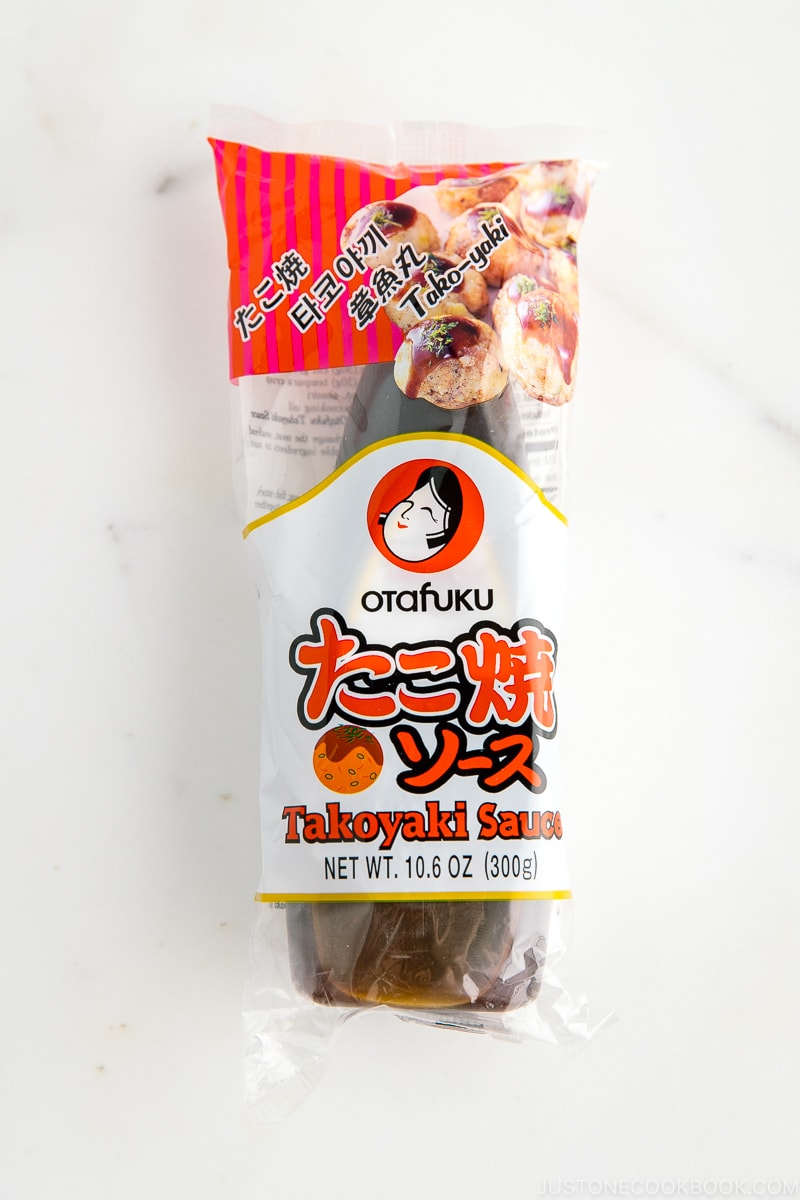 Takoyaki Sauce is used for takoyaki (AKA octopus Balls or octopus dumplings). It's a sweet-savory sauce generously slathered over takoyaki, along with a sprinkle of aonori and a side of beni shoga.
You can find it at the Japanese or Asian grocery store.
How to Make Homemade Takoyaki Sauce
If you can't find Takoyaki Sauce, you can make it with the condiments in your pantry.
Recipes Using Takoyaki Sauce
Substitutions
If you already have it, you can swap it for yakisoba sauce, tonkatsu sauce, or okonomi sauce. The balance of sweet and savory flavors, ingredients, and viscosity slightly differ but won't be a huge noticeable difference.
---
Wish to learn more about Japanese cooking? Sign up for our free newsletter to receive cooking tips & recipe updates! And stay in touch with me on Facebook, Pinterest, YouTube, and Instagram.