At Zauo Shinjuku, there's a whole new meaning to fresh seafood as you catch them right before eating.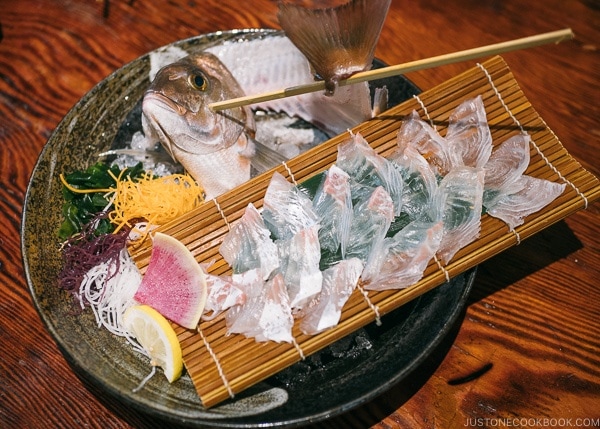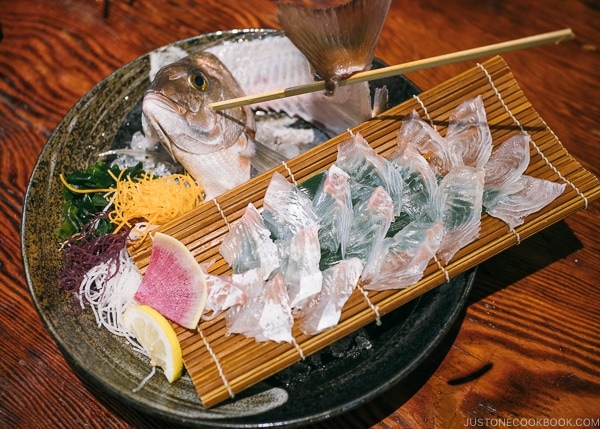 Tokyo offers possibly every cuisine in the world, and also many restaurants that are unique to Japan. For our dinner in Shinjuku, we decided to go to Zauo (ざうお) and fish for our dinner!
Zauo has 13 locations in Japan including a few in Tokyo where guests get to fish their dinner. You can fish at every location except the original one in Fukuoka.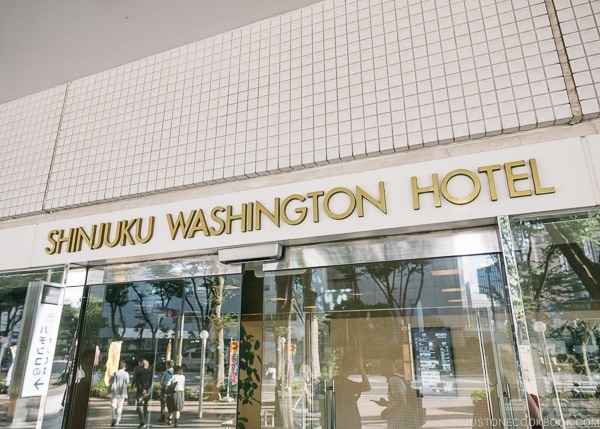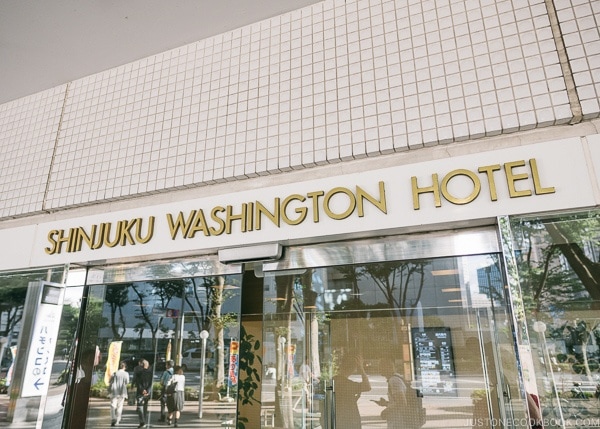 Zauo in Shinjuku is located on the first floor of the Shinjuku Washington Hotel.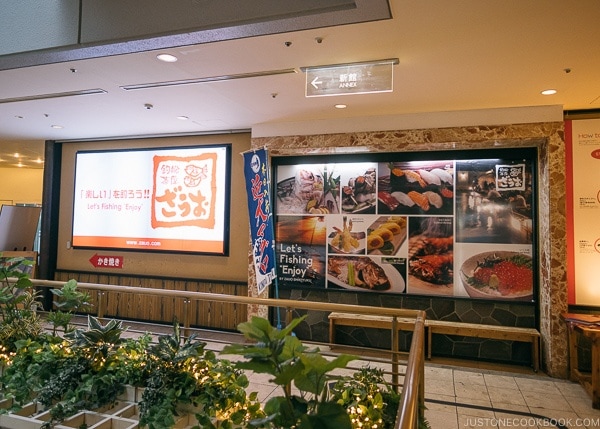 When you enter the restaurant, there's a wooden boat with seating in the middle of a large seafood tank. A reservation is highly recommended as Zauo is quite popular. You can either choose "boat seats", dine in private tatami rooms, or regular booth table. You can fish directly from some of the boat seats as well as some of the private rooms that border the tank.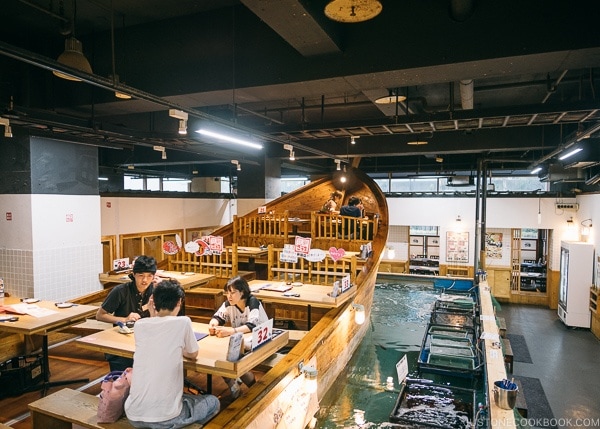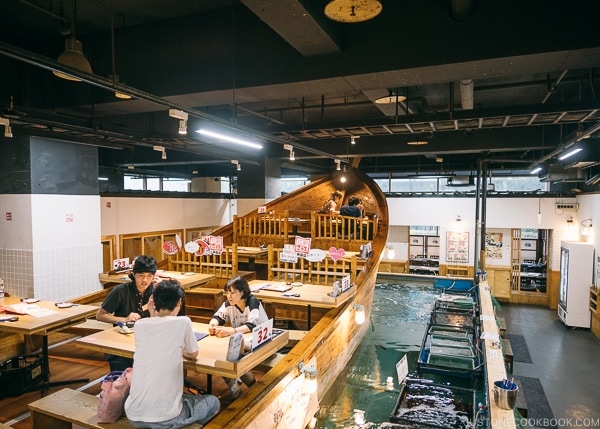 The process is pretty simple, get a fishing pole, catch some seafood, let the staff know how you want it to be prepared. Eat!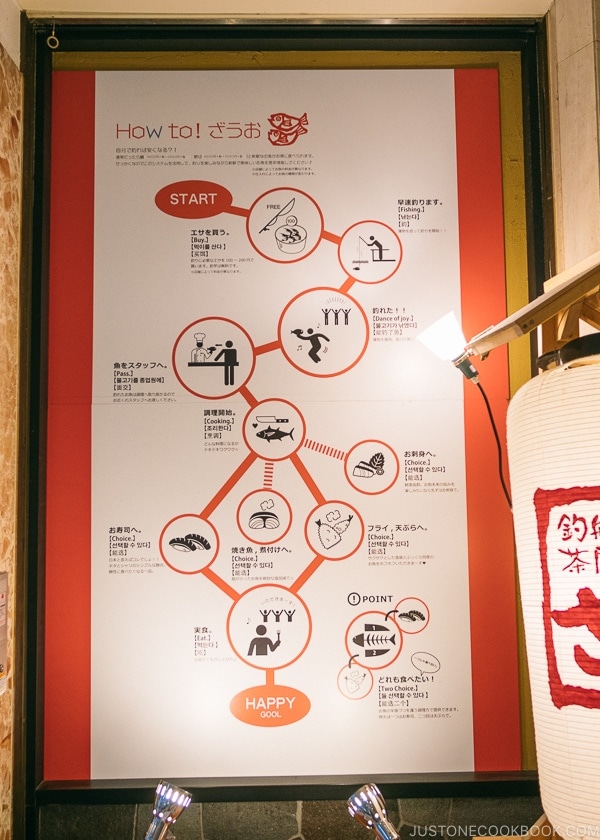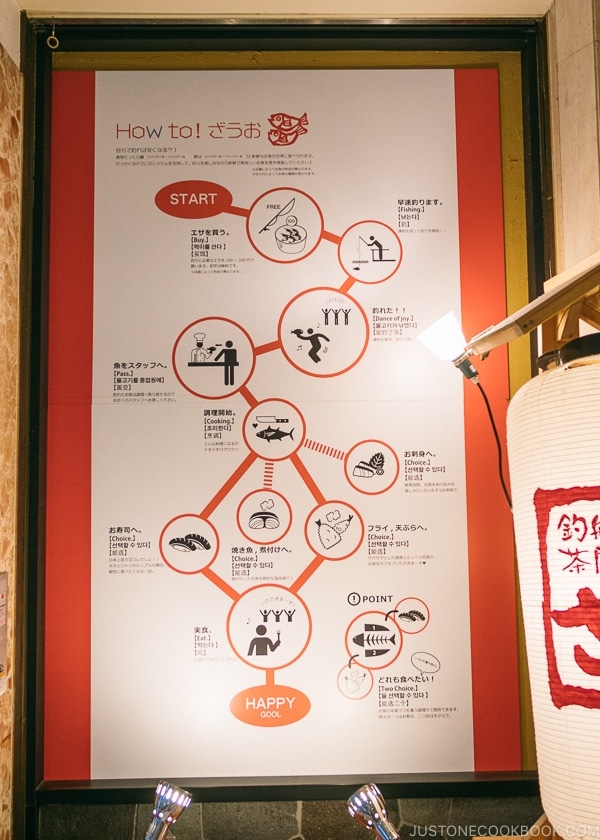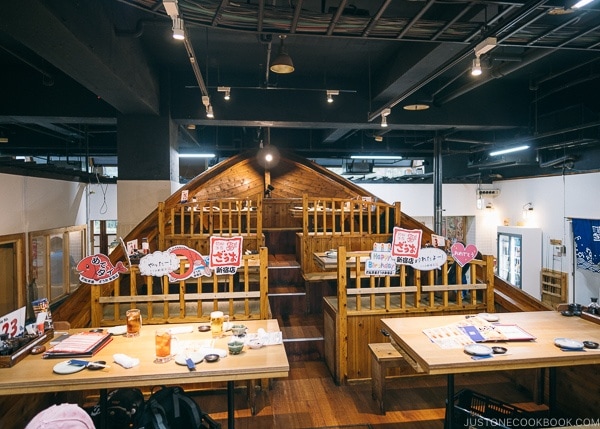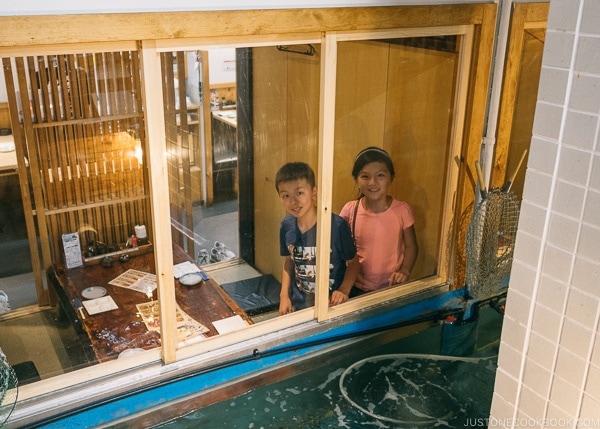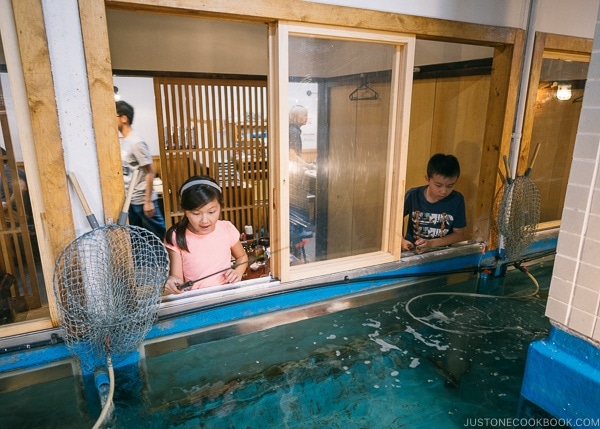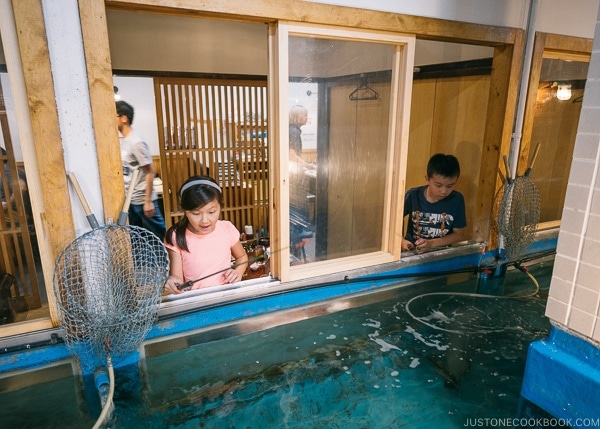 There are several types of large fish swimming around the tank, and the fish you catch varies by price and species.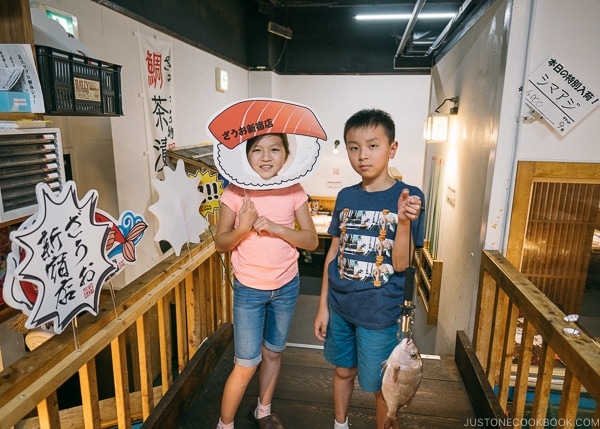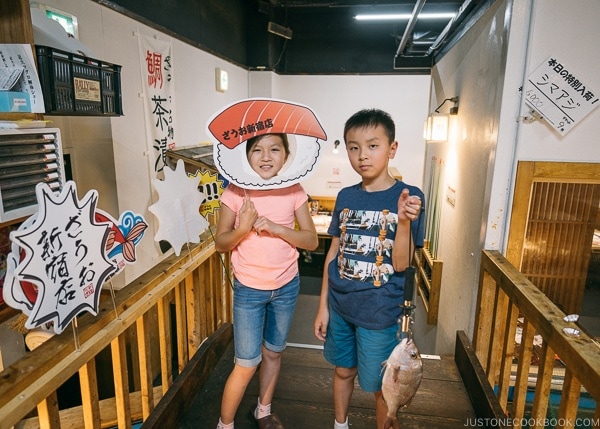 Besides the large tank, there are smaller cages with flounders, lobsters, sea snails, shrimps and other seafood for visitors to catch.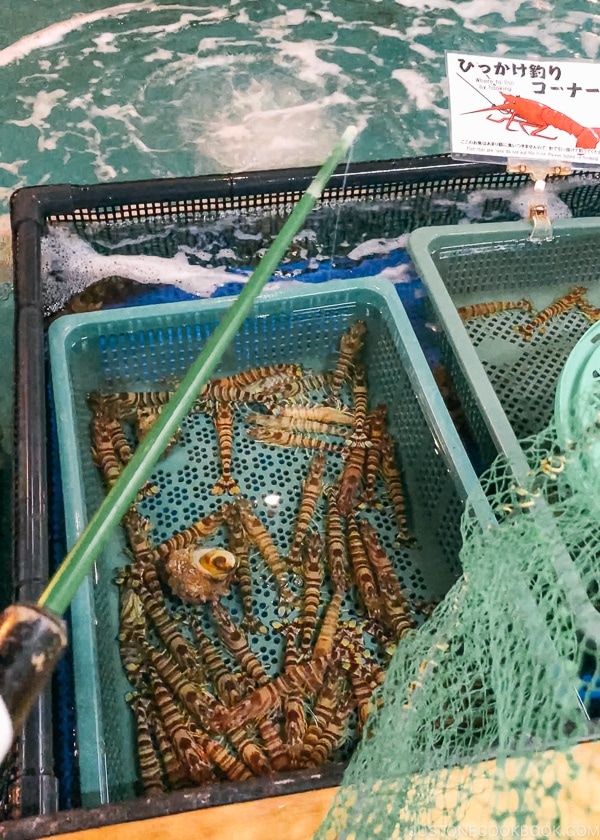 We were able to catch a seabream, shrimps, and ayu (sweet fish).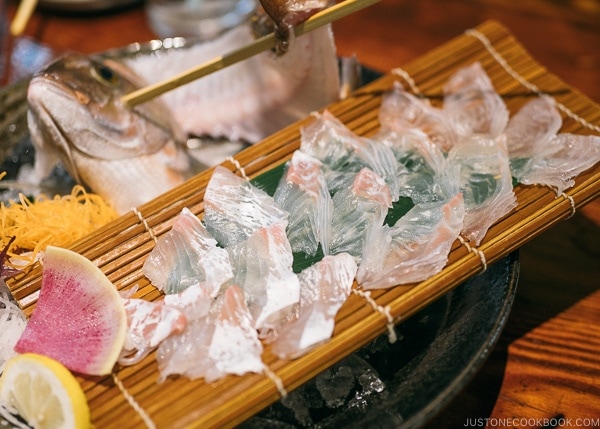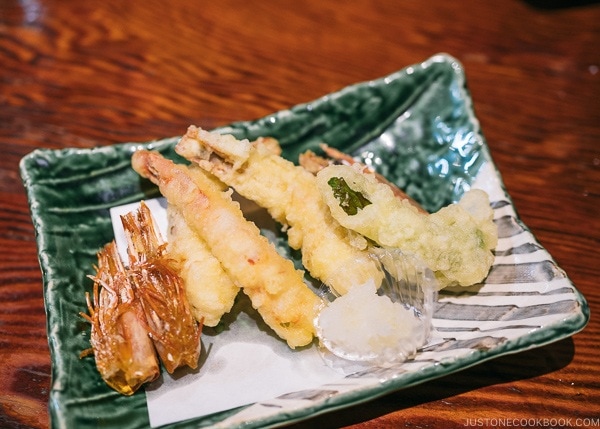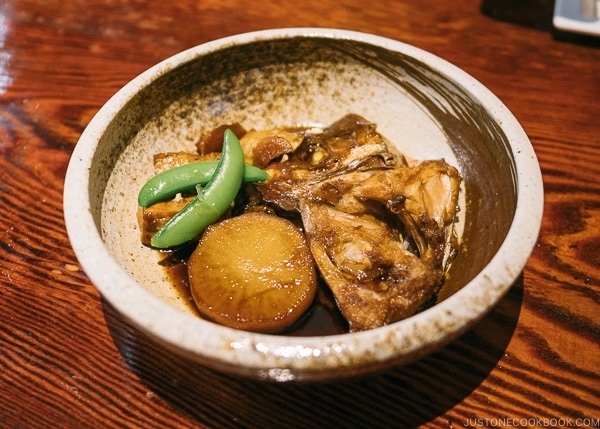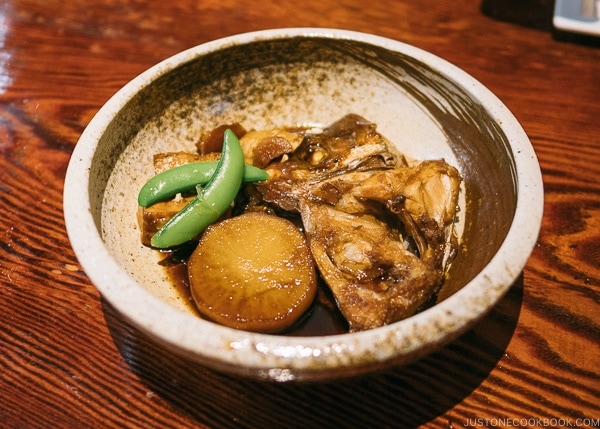 If you can't catch your own fish, the restaurant can do it for you but it'll be slightly more expensive. The extensive menu offers various seafood and ways it can be prepared. Most basic preparation such as sashimi and shioyaki (salted and grilled) are free. If you want customized prep like sushi nigiri, then there's an additional cost.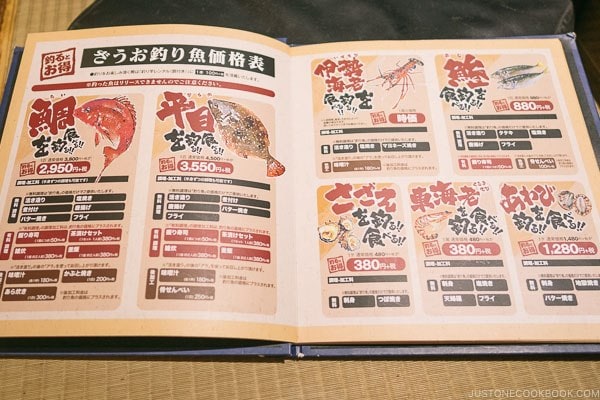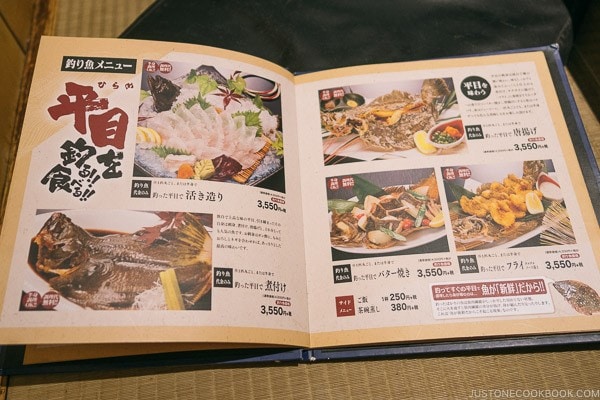 It was a super fun dinner for our family but the food was just okay, only the sashimi was excellent. The next time you're in Tokyo and you want to try something different, try  Zauo and catch your meal.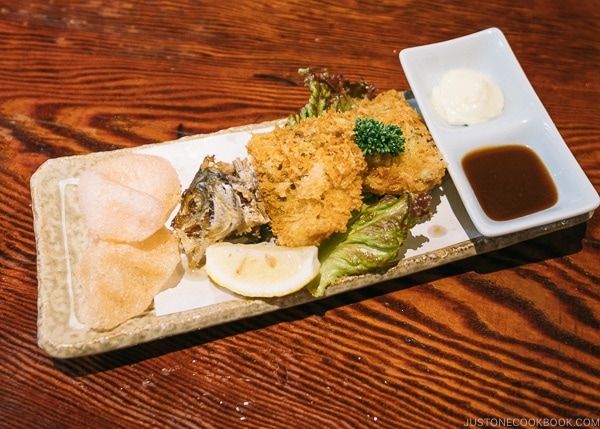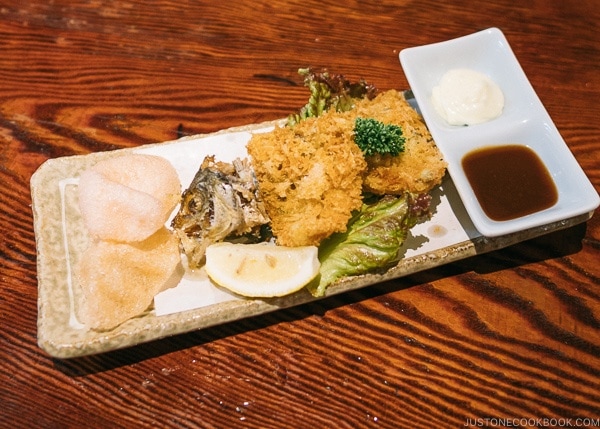 We hope you enjoyed our post on Zauo Shinjuku. If you are interested in our other adventures in Japan, click here to read our Tokyo travel posts and Japan travel posts.