Fu, or wheat gluten, is a high-protein meat replacer used in Japanese and Asian cuisines.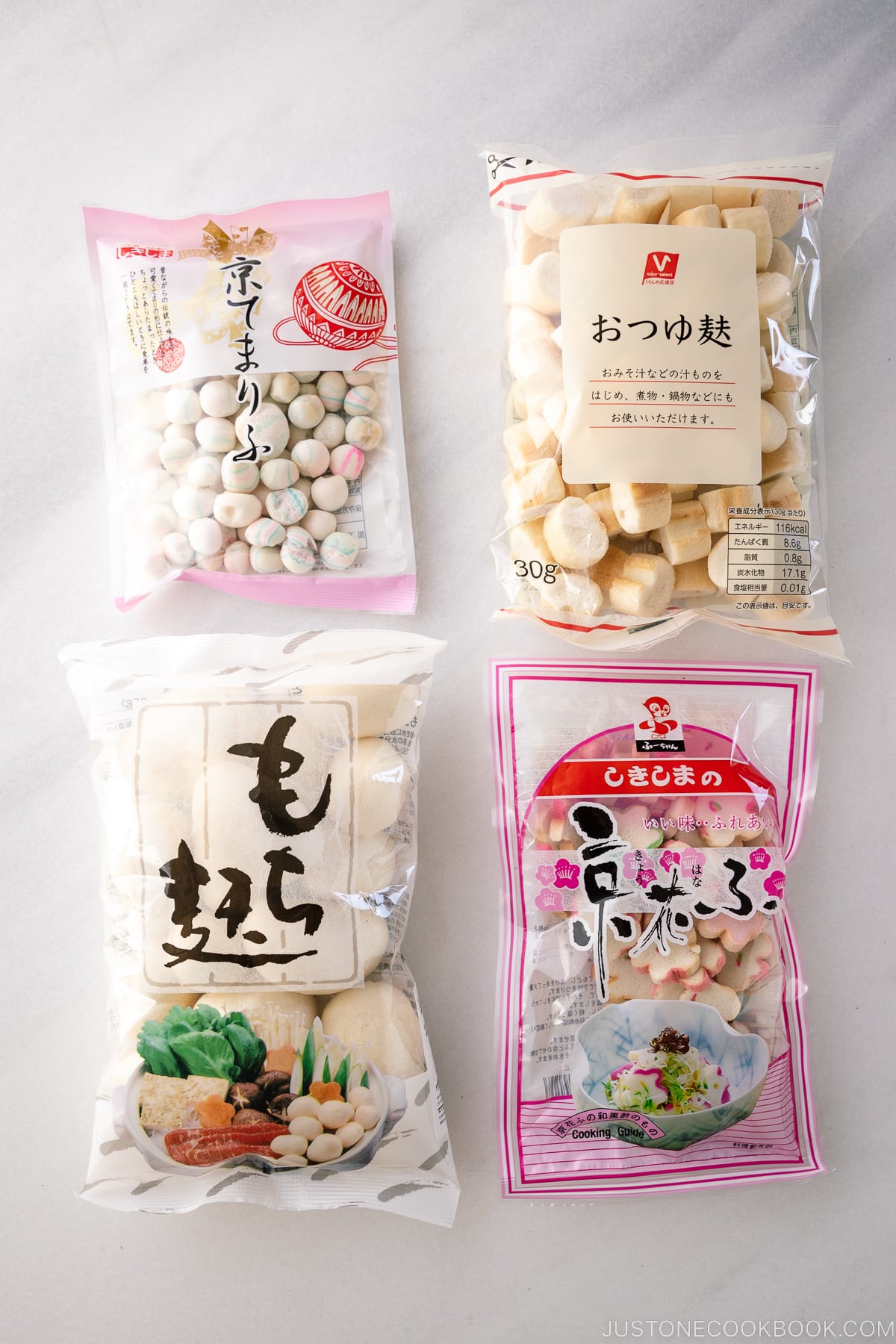 Fu/Ofu (麩・お麩) is a dried food made from wheat gluten. It is made by washing wheat flour dough with water until all the starch granules are removed, leaving the sticky insoluble gluten as an elastic mass. It's then mixed with mochiko or wheat flour, shaped, dried, grilled, or fried.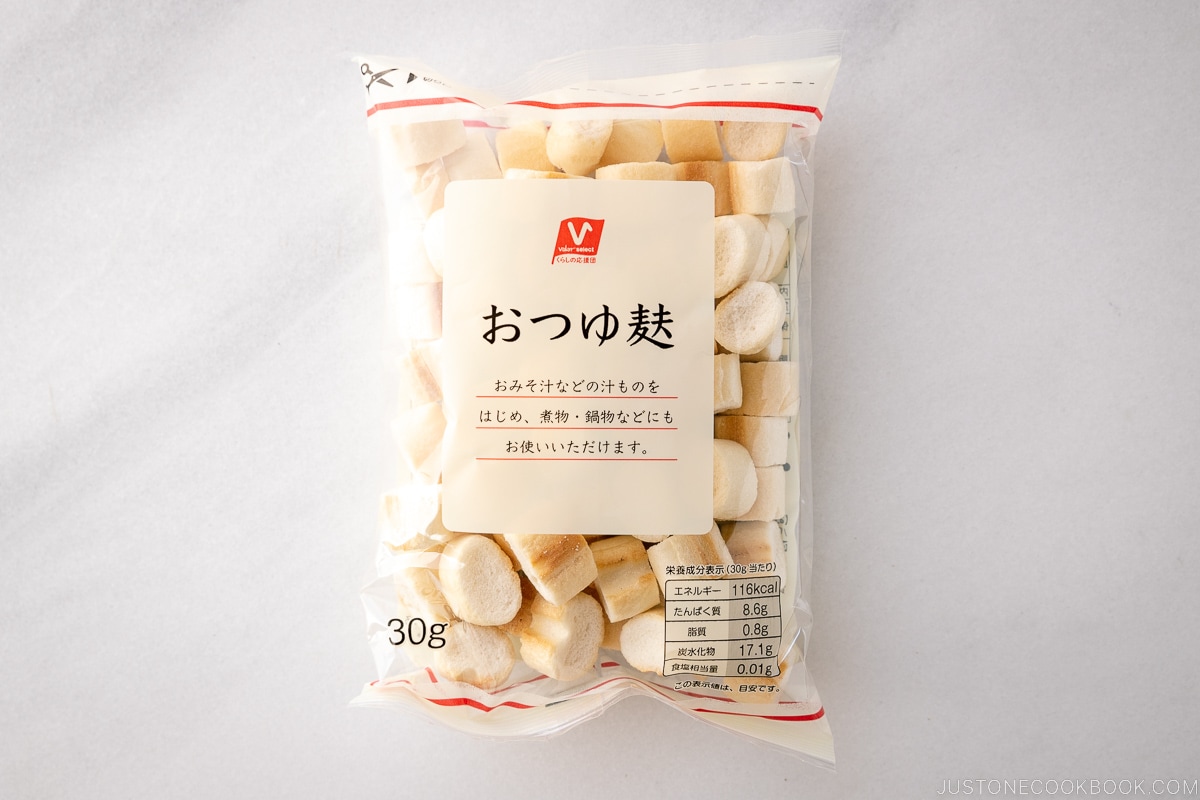 Wheat gluten is an alternative to soybean-based foods such as tofu. It has a long history as a meat substitute in Asian, vegetarian, Buddhist, and macrobiotic cuisines as it's also high in protein.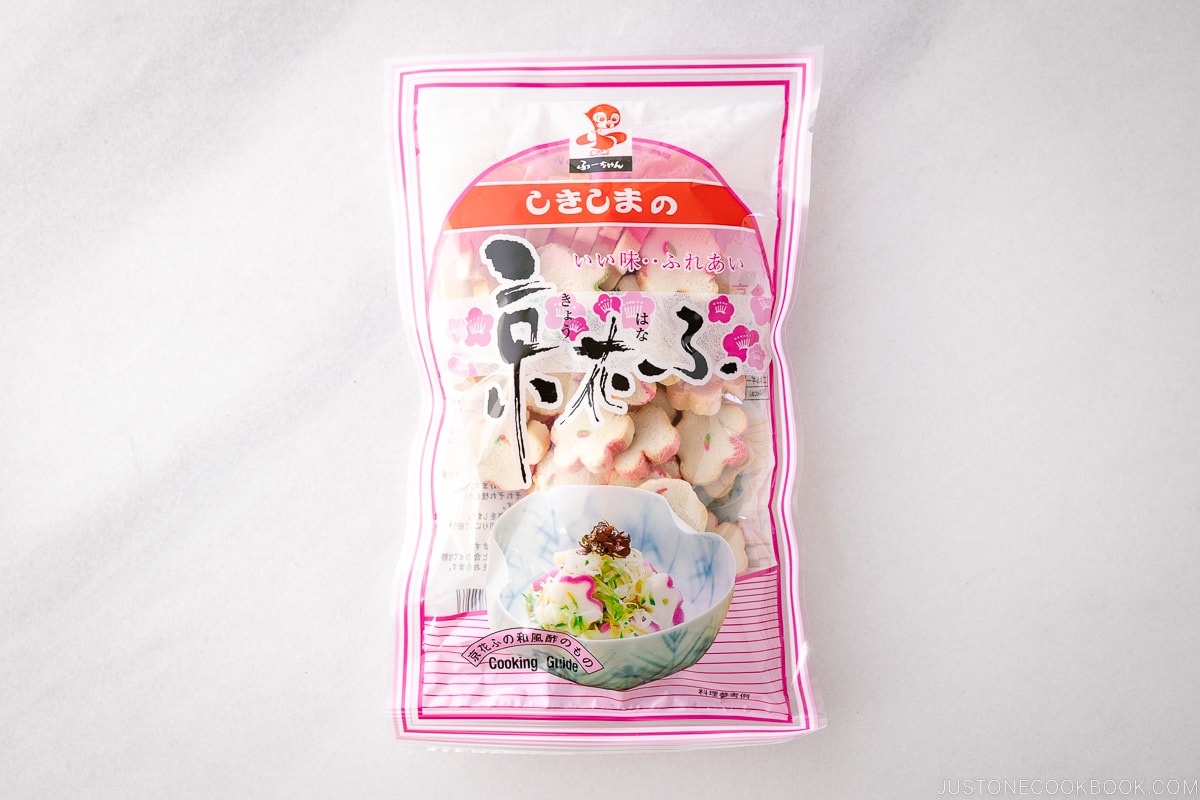 There are different shapes and sizes. Shapes include flowers, leaves, circles, donuts, squares, and tubes. There are over 100 regional styles of fu, cooked and eaten in the local cuisine.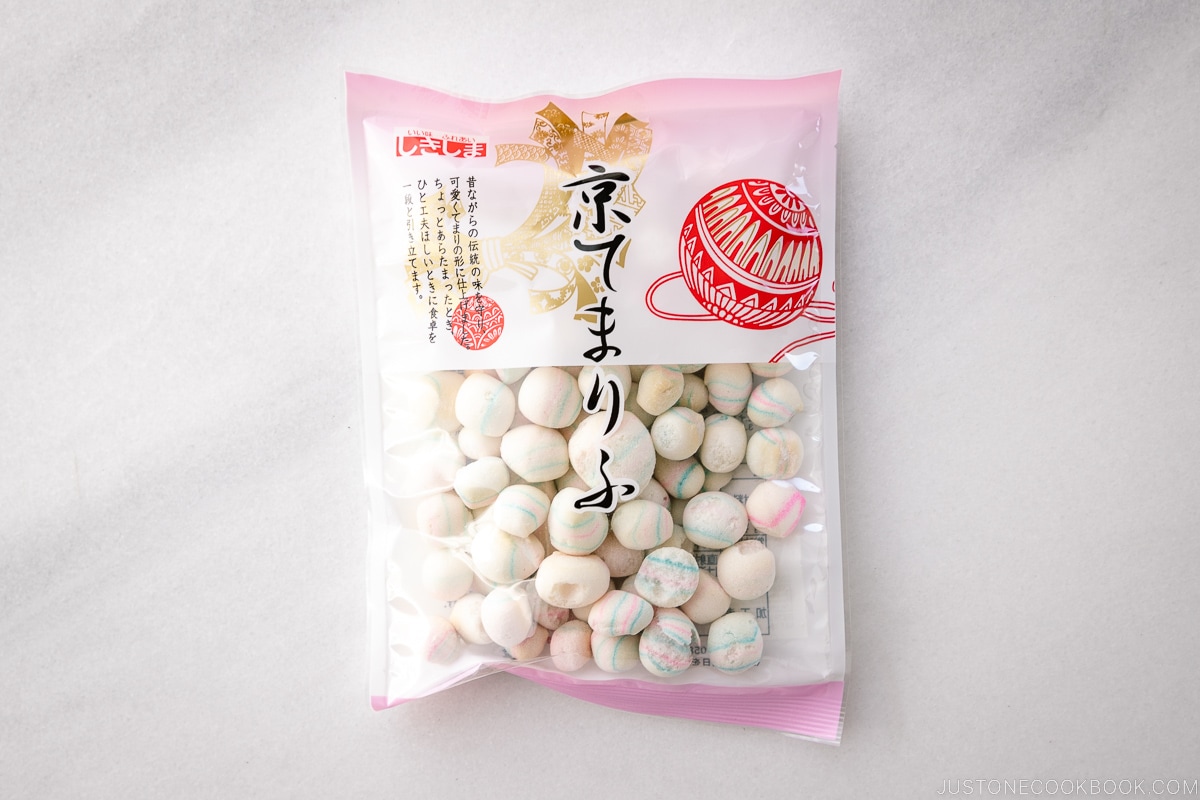 The one above is Temari Fu (手まり麩), decorative wheat gluten from Kyoto. The Japanese add it to clear soup (お吸い物) and miso soup.
What Does It Taste
The taste is neutral. As it's spongy and chewy, it soaks up broths and flavors well.
How To Use
Depending on the variety, you may need to soak it in water first or add it directly to cooking.
You could use ofu as a meat replacer in tonkatsu, braised dishes such as nikujaga, or add it to stir-fries.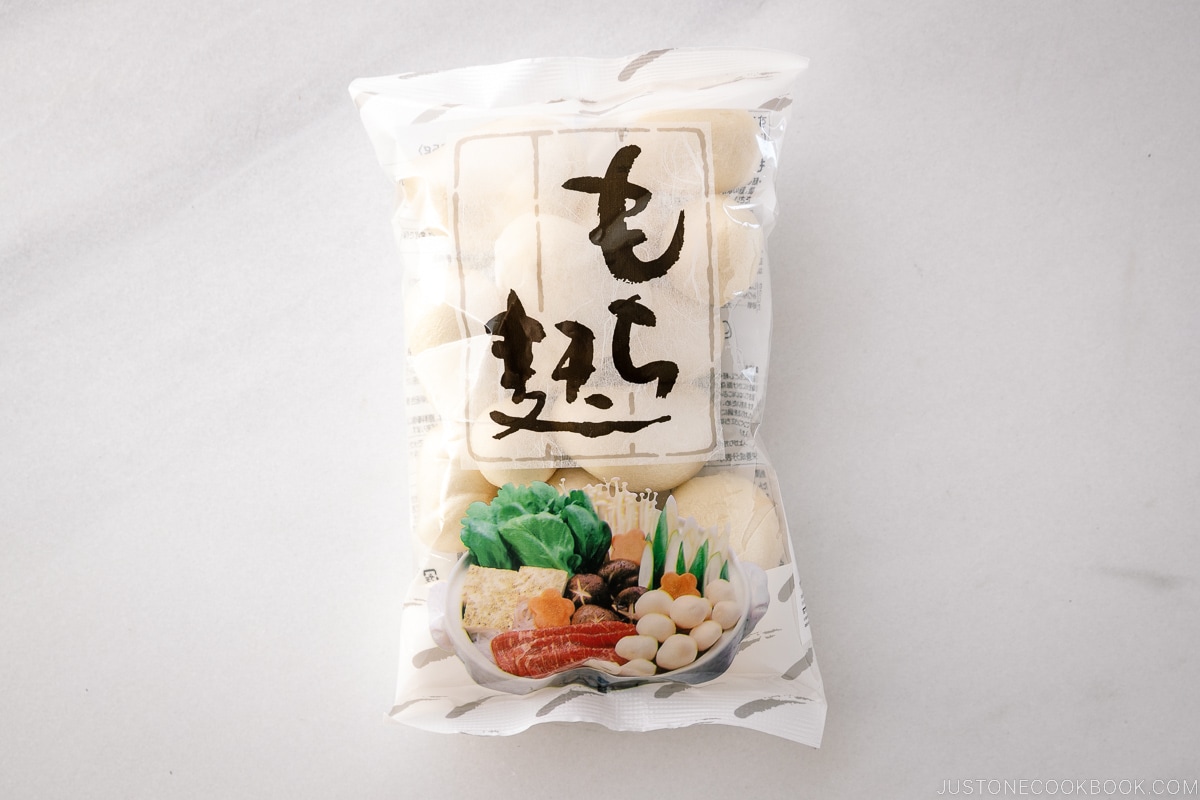 Recipes Using Fu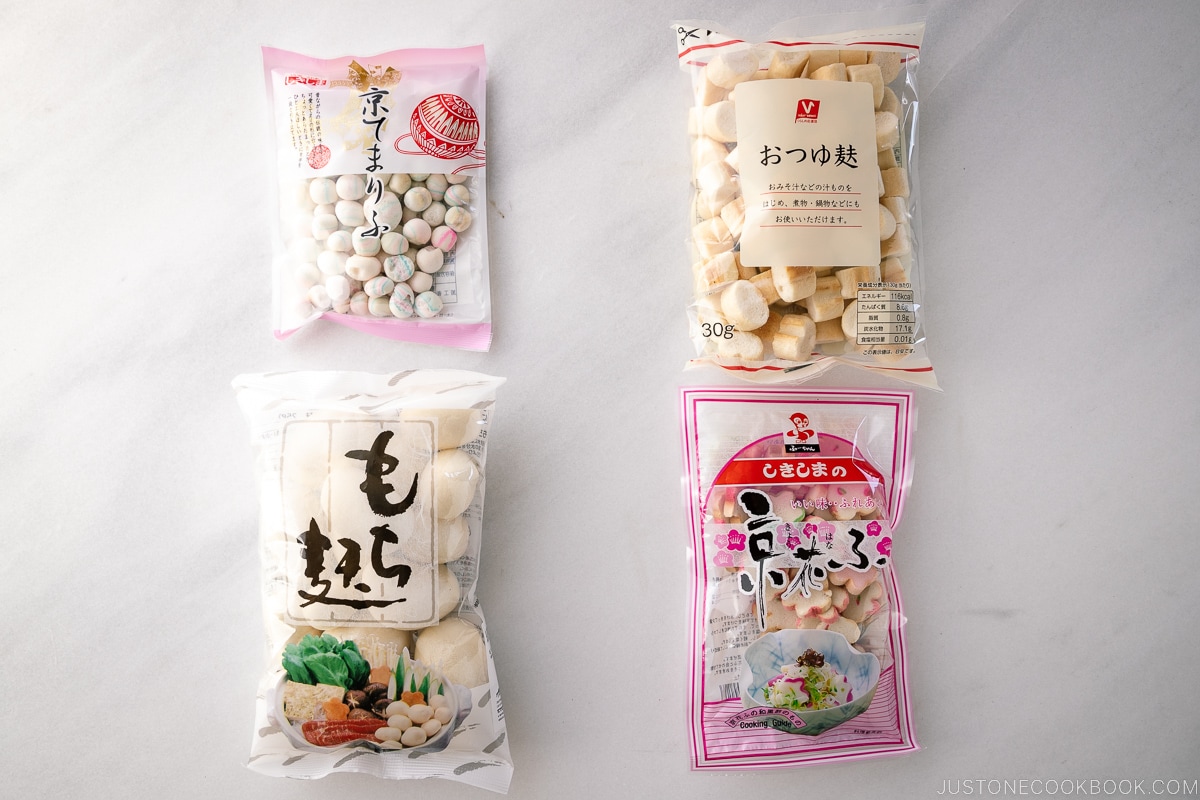 ---
Wish to learn more about Japanese cooking? Sign up for our free newsletter to receive cooking tips & recipe updates! And stay in touch with me on Facebook, Pinterest, YouTube, and Instagram.