Gluten-free pasta is made from starch flour, such as corn, rice, chickpeas, almonds, konjac, tapioca, and yellow peas. Even if you can eat gluten, it's a great option, as it's high in protein and fiber.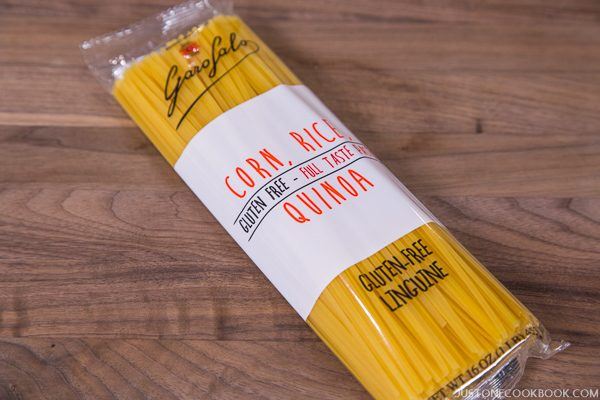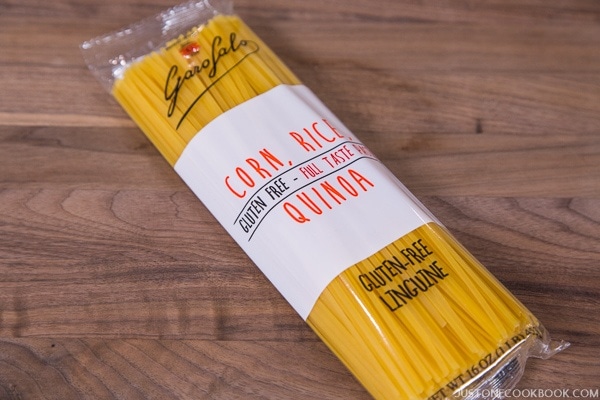 Gluten-free (GF) pasta is made from grain-free flour that doesn't contain gluten. As traditional pasta is made from wheat flour, this alternative pasta is excellent for those with celiac disease or who follow a gluten-free diet. Taste-wise, you may not notice the difference when the noodles are slathered in sauce!
What Is Gluten-Free Pasta
As its name suggests, GF pasta is made without wheat (gluten). It may consist of other starches, such as lentils, brown rice, tapioca, corn, or cassava flour.
In recent years, gluten-free pasta brands have expanded with many tasty options that don't compromise flavor and texture. You may be able to find pasta shapes such as penne, fusilli, fettuccine, rotini, macaroni elbows, and lasagna noodles.
Many GF pasta also contain a boost of fiber and protein.
How To Use
You can cook it like regular pasta and swap it for your usual pasta dishes. Follow the instructions for cooking time.
How To Find The Best
You can find GF pasta at most supermarkets, specialty food stores, and online stores like Amazon. Check the label and make sure it's certified gluten-free and produced in a dedicated gluten-free facility.
Garofalo's gluten-free spaghetti and linguine are made with corn, rice, and quinoa flour. They are just like regular spaghetti and linguine! This is the best GF pasta I've tried so far, and I highly recommend it regardless of whether you choose a gluten-free diet.
Substitutions
You could try rice noodles, zucchini noodles, or spaghetti squash.
Recipes Using Gluten-Free Pasta
---
Wish to learn more about Japanese cooking? Sign up for our free newsletter to receive cooking tips & recipe updates! And stay in touch with me on Facebook, Pinterest, YouTube, and Instagram.