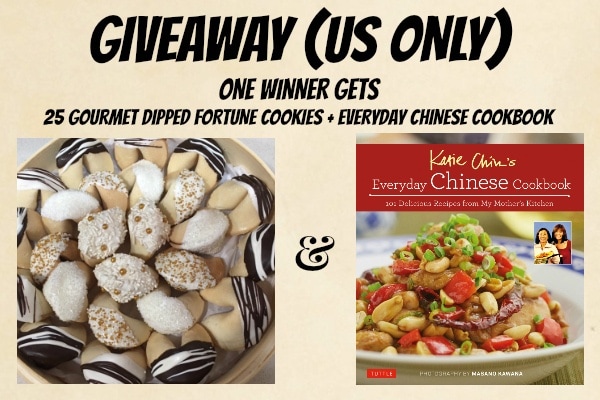 To celebrate Lunar New Year, I'm partnering with Tuttle Publishing to give away a set of 25 Gourmet Dipped Fortune Cookies and Everyday Chinese Cookbook!
The Gourmet Dipped Fortune Cookies
If you love hosting a party or need some special present, these fortune cookies will be a wonderful food gift!
Katie, the author of Everyday Chinese Cookbook, is accepting orders now. You can check the details at her website, Fortune Cookie Divas. She ships and delivers locally in Los Angeles area.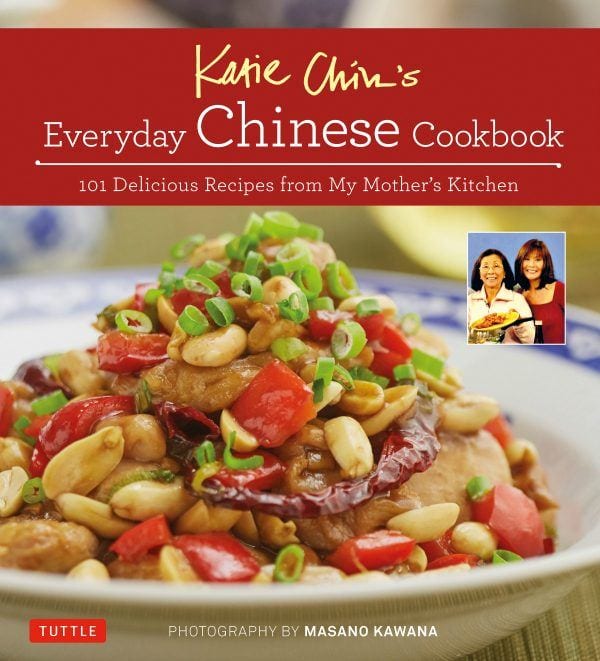 Everyday Chinese Cookbook by Katie Chin
"Katie Chin has done us all a huge favor: she's provided us with recipes for so many of the Chinese dishes we always wanted to cook but have never had clear and easy instructions to prepare…Thank you Katie Chin!" —Martha Stewart
Home chefs will enjoy preparing these Chinese home cooking-inspired dishes with this easy-to-follow Chinese cookbook.
Author Katie Chin's love of cooking blossomed at an early age—watching and later helping her renowned mother, Leeann Chin, prepare delicious Chinese dishes in her popular restaurants. Born in China, Leeann was an award-winning restaurateur and author revered for her ability to demystify Chinese cooking for the American home chef. Katie inherited her mom's passion and talent, and has become a respected food writer and television personality in her own right. Sadly, Leeann passed away in 2010, but her recipes live on. Katie is eager to share her mother's food legacy with you in this book—an homage to Leeann's mastery of all that Chinese cooking has to offer.
This treasury of family recipes includes many unique dishes that Leeann developed during a six-decade career in the food business, including time-honored classics that she herself learned from her mother in China. Some dishes reflect Leeann's Chinese-American childhood or are recipes which Katie and Leeann developed while together. Others are creations that Katie has developed more recently. Woven throughout the book are fond memories and anecdotes from Katie's childhood, always involving cooking and eating with her mom.
Katie Chin's Everyday Chinese Cooking is a celebration of Leeann Chin's amazing mastery of the complete array of flavors and techniques in Chinese cuisine, and her unique ability to make them accessible to Westerners. Katie provides tips and techniques which allow anyone to create a refined and tasty Chinese meal at home.
Favorite Chinese recipes include:
Firecracker Shrimp
Mu Shu Pork
Peking Duck Summer Rolls
General Tso's Chicken
Tangerine Beef
Hoisin Lacquered Ribs
Tea-Smoked Sea Bass
Banana Wontons
Five Spice Chocolate Cake
And many more…
Let yourself be inspired by the exquisite flavors of Leeann and Katie Chin's signature Chinese cuisine!
Tuttle Publishing has amazing collection of books, especially topics extending in Asian and Japanese cultures. You can start checking out their bestsellers if you are looking for new books to read.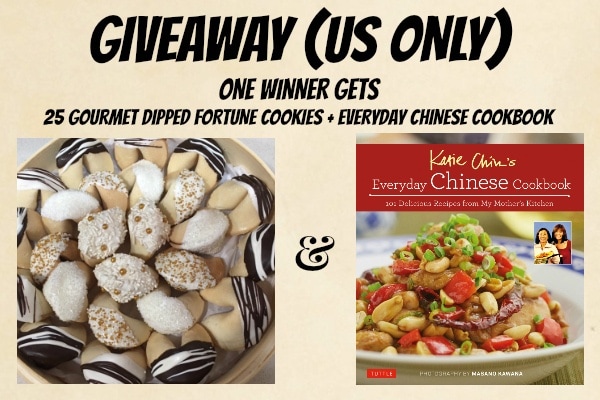 GIVEAWAY RULES:
Please Note: Your email for the comment entry has to match with your email address in my Email Newsletter Subscription mailing list.
This giveaway contest closes on Sunday, January 29, at 12 p.m. PST and is open to U.S. residents ONLY!
One (1) winner will be selected via Random.org and contacted via email, so please include a valid email address in the email address entry box (please double check your spelling!).
The winner is required to respond within 48 hours to claim the prize.
HOW TO ENTER:
The more tickets/comments left will increase your odds of winning!  Good luck!
Ticket# 1 (Required): Subscribe to Just One Cookbook Email Newsletter if you haven't and leave a comment below on this post.
Ticket 2 (Optional): Like my Facebook and leave a separate comment below on this post.
Ticket 3 (Optional): Follow my Instagram and then leave a separate comment below on this post.
Ticket 4 (Optional): Subscribe to my YouTube channel and leave a separate comment below on this post.
Full Disclosure: This giveaway is sponsored by Tuttle Publishing.
*****
Thank you for participating this giveaway! The winner is….
Congratulations Kristine (#112)! I'll email you shortly.