Hamamatsu Castle was built by the great shogun Tokugawa Ieyasu, who spent 17 years there before uniting Japan under his rule. It is nicknamed "Castle of Success" as lords of castle were often promoted to important positions.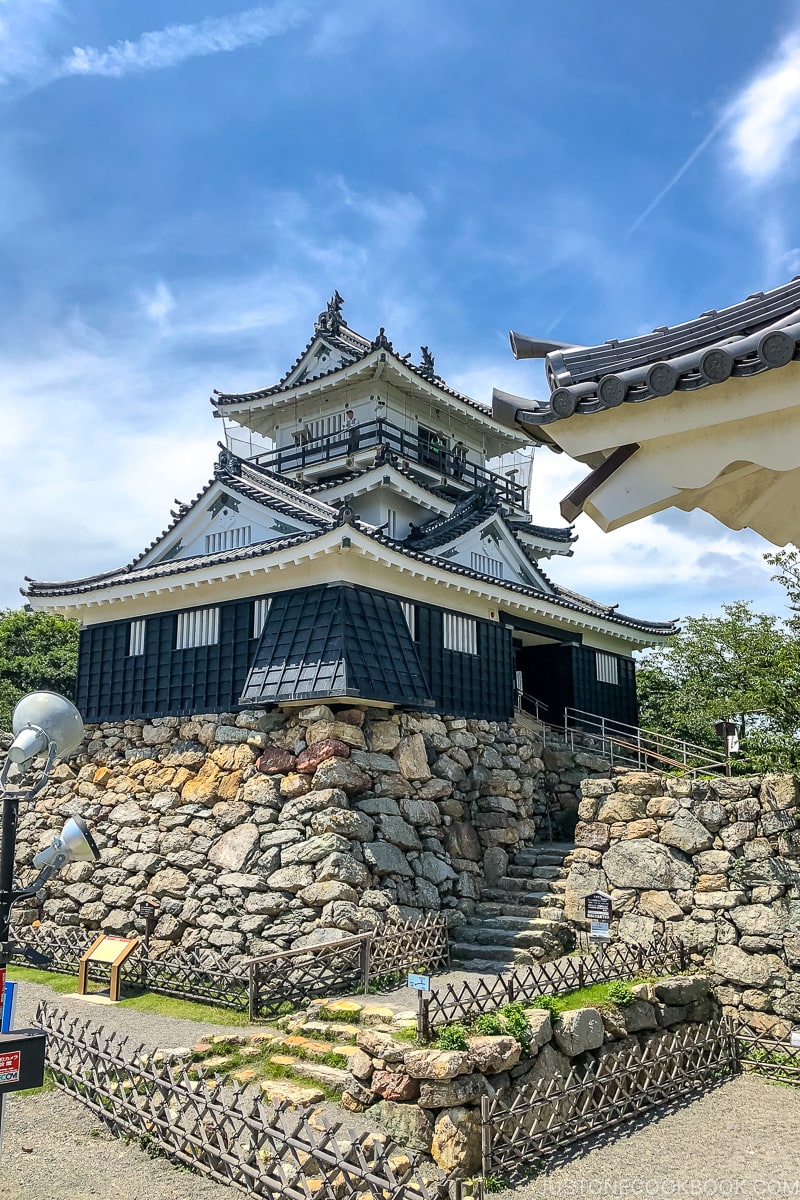 Hamamatsu Castle is not a large Japanese castle compared to many others that we've visited in Japan. However, it is historically significant as it served as home base of Tokugawa leyasu for over 17 years. Tokugawa Ieyasu was the first shogun to unify Japan and Tokugawa shogunate ruled Japan for 260 years.
Where is Hamamatsu Castle
Hamamatsu Castle is located in Hamamatsu City (Shizuoka Prefecture), a coastal city bordering the Pacific Ocean southwest of Tokyo. It takes 3.5 hrs by car from Tokyo but only 1 hr and 40 min with the fastest bullet train.
Hamamatsu Castle Guide
Also known as Shusse castle 出世城, Hamamatsu Castle was built by Tokugawa Ieyasu after he defeated Imagawa clan in 1570. The shōgun then spent 17 years at the castle from age 29 to 45 and fought numerous well-known battles when he was based there. It is nicknamed "Castle of Success" as many subsequent castle lords were promoted to important positions within Tokugawa Shogunate.
The current castle tower is a replica but the stone base is original from 400 years ago. Ready to check out it? Let's go!
Hamamatsu Castle Gate 天守門
The main gate was restored recently and features the same rock foundation style as the main castle tower. Compared to Osaka Castle and others around Japan, the castle foundation is built with a different method known as the Nozura zumi (1596-1615). Instead of large smooth boulders, the natural field stones are piled on top of each other to form a base.
Besides serving as the castle gate, there's an exhibition in the room above explaining how the gate was reconstructed.
Hamamatsu Castle Tower 天守閣
Hamamatsu Castle tower is three stories high and sits on Nozura-zumi style wall. These walls are particularly interesting because they don't look very sturdy. However, they've withstood 400 years of earthquakes and other natural disasters and still stand strong today. The large gaps between the rocks are filled with pebbles that allow water to run through. This helps the castle from collapsing under water pressure.
First Floor Exhibition
The first floor's exhibition is all about Tokugawa Ieyasu. There were replica armors, artifacts, and swords on display. Almost all the signs are in Japanese only. To have a better appreciation, definitely read up more on the legacy of the shōgun before your visit.
The Second Floor Exhibition
The exhibition at second floor was on the historical battle weapons, including swords, guns, and horse saddles.
There's a diorama of what Hamamatsu City was like during the Edo period.
Third Floor Observatory
From the third floor of the observatory, visitors can take in view of Hamamatsu City and the Pacific Ocean.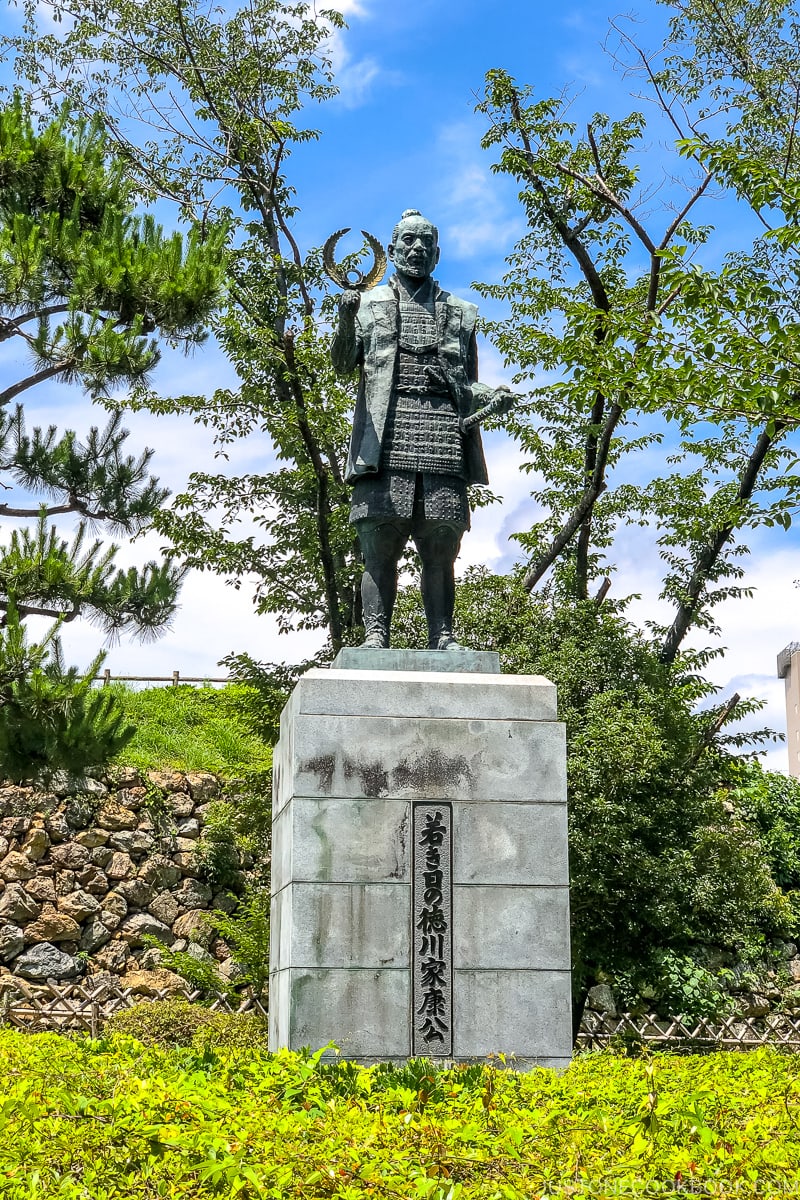 After touring the castle, it's time to try Hamamatsu's famous foods (eel and gyoza) and the real intention behind our visit to the city.