Visit the fun and interactive Hiroshima Castle located in city center. We had fun learning about the history of Hiroshima.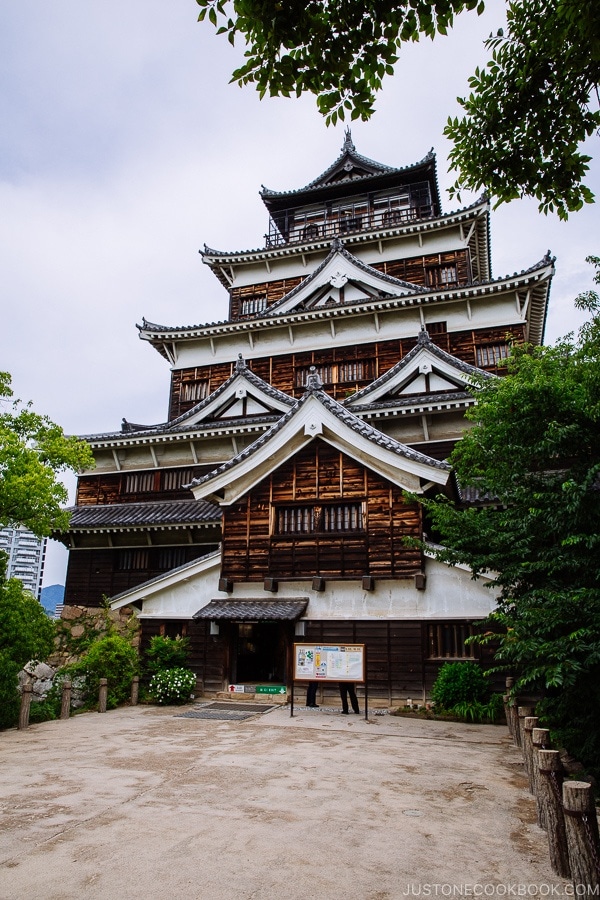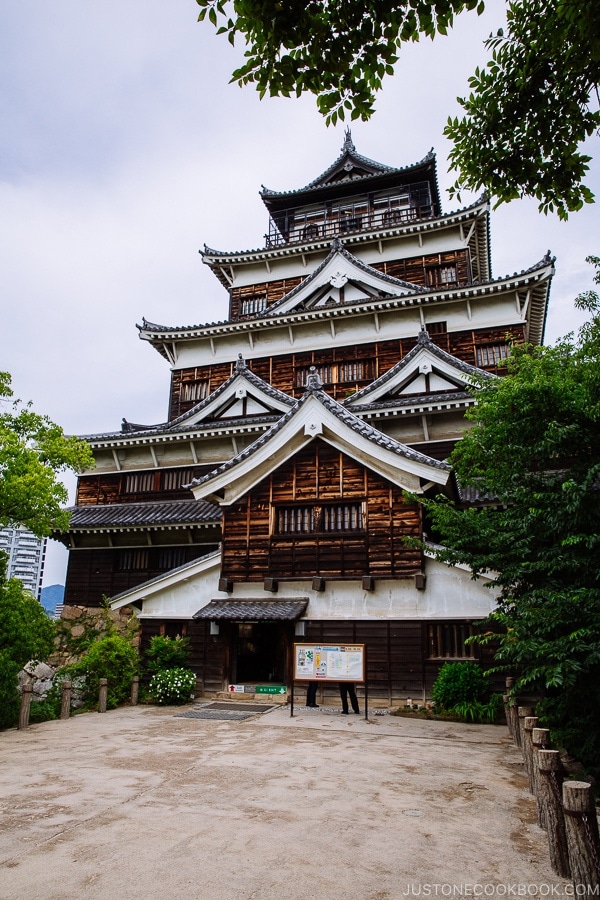 Hiroshima Castle (広島城) is located not far from the Hiroshima station. Like most castles in Japan, it is not an original. The current castle made of concrete was rebuilt in 1958 after the original castle being destroyed by the atomic bomb in 1945.
My children love visiting Japanese Castles. One of the most amazing and grandest castles we visited was Himeji Castle, and we highly recommend you to visit when you're in Japan.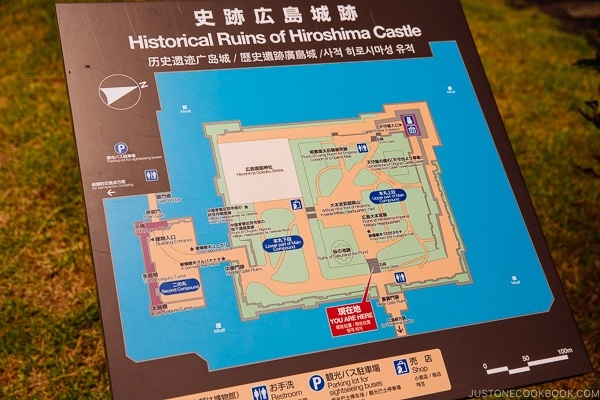 The Hiroshima castle ground is surrounded by a moat. On the castle ground today, there are both restored sites and original ruins. Most of the castle wings are in ruins still. The turrets, the main gate, and the gate bridge are restored.
There are 5 floors in the castle.
1st Floor – Castle history and ancient Hiroshima
2nd Floor – Castle town life and culture
3rd Floor – Weapons / armor exhibits
4th Floor – Special exhibits
5th Floor – Observation platform
There are fun interactive areas for visitors to try how heavy a samurai sword is. You can also put on traditional Japanese clothing for photos and capture the memory.
Beautiful view of the city from the top of the castle (observation deck).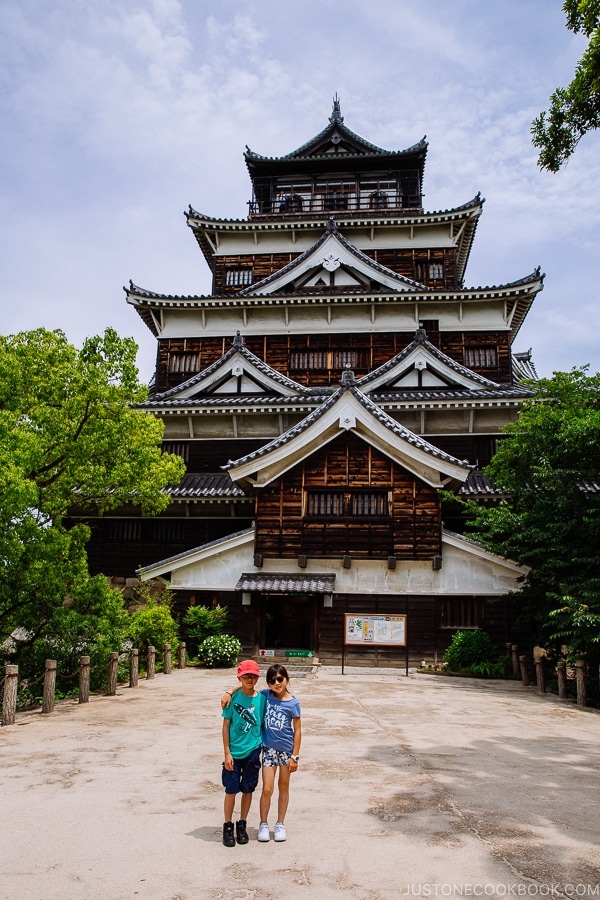 ---
If you enjoyed the Hiroshima Castle guide, check out Hiroshima Japan Guide, Hiroshima Peace Memorial Park and other travel posts from Just One Cookbook.