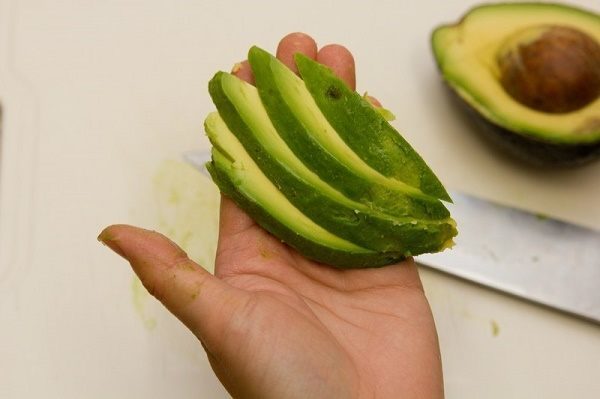 Directions:
1. Cut the avocado in half lengthwise around the seed.
2. Twist the two halves until they separate.
3. Hack the knife edge into the pit. Hold the skin of the avocado with the other hand and twist in counter direction. The pit will come out smoothly. Please be careful.
4. Then you can
A) scoop out the avocado flesh with a spoon,
B) cut the avocado into quarters. Remove their skin and cut them lengthwise into quarter-inch slices. Set the slices aside and clean your hands and knife with the damp kitchen cloth before working on another quarter,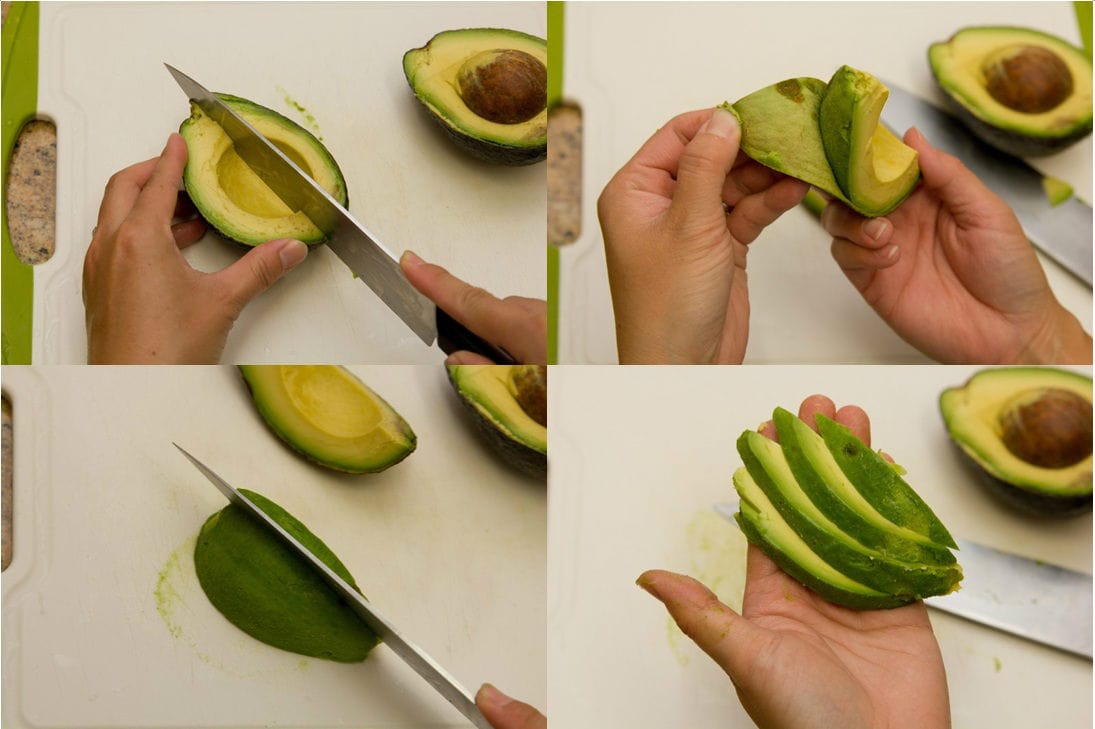 C) or make cuts in the avocado flesh in a cross-hatch pattern and scoop out the avocado pieces with a spoon.
5. You can squeeze some fresh lemon juice on the cut avocados to prevent them from turning brown.